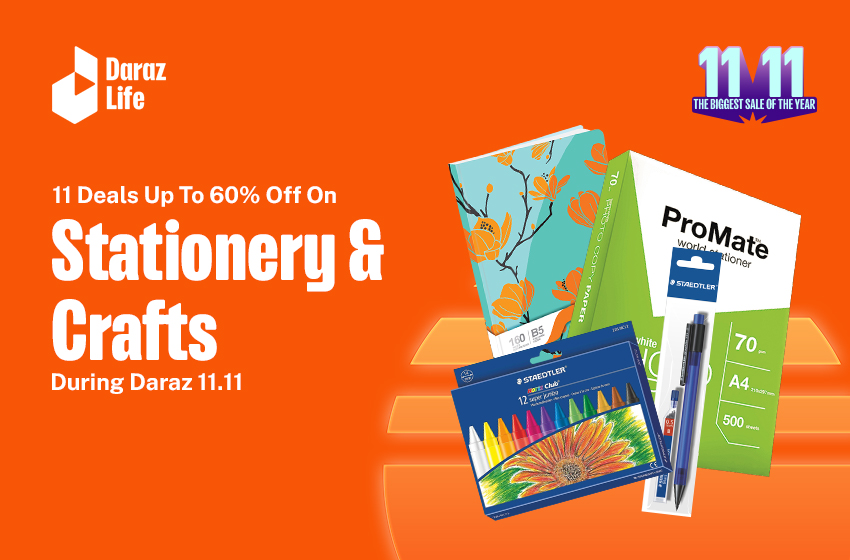 11 Deals Up To 60% Off on Stationery Online During Daraz 11.11
Brace yourselves if you are shopping for stationery online. You can get the biggest discounts on stationery items from Daraz 11.11.
Are you looking to shop for stationery online? Read on to find out how you can get the lowest prices on your favourite stationery items during the Daraz 11.11 sale.
Get The Best Stationery Online Up To 60% Off During Daraz 11.11
Get ready for the biggest sale of the year starting on the 11th of November with up to 85% Off. Grab an additional 12% off on bank cards and Instalment plans at 0% interest. Shop with your debit cards and get 25% Off. Save big time on everything you need at the lowest prices with unbelievable Mega Deals, Points discounts, Instalment plans, and Daraz club rewards. Also, don't forget to participate in games and win exciting giveaways. Download the Daraz App and join the wildest shopping fantasy of the year!
If you are shopping for stationery online, there is no better time than now. Get up to 60% OFF and free shipping when you shop for stationery items during the sale. Get huge discounts when you shop from stores like ProMate, Staedtler, Atlas, Scan Lanka, Alston Stationery, Panther, Lamy, Best Paper, William penn, Faber-Castell, Trickledown Private Limited, casio, Innovate, McCallum Stationers (Pvt) Ltd, and smArts. Also, keep an eye out for free gifts when you shop for these brands. In addition, collect valuable vouchers and opt for easy instalment payments with 0% interest, so you can buy all the stationery and craft you need to last throughout the year.
Collect Vouchers & Double Your Savings
Bank Vouchers – Vouchers issued by specific banks that allow you to get a discount when you shop with one of their bank cards.
Store Vouchers – Offered by the stores on the Daraz platform to get discounts when you shop for products from a specific store.
When you collect all of these vouchers and stack them together, you are able to obtain the best discount at the checkout when you purchase your favorite products. So don't forget to collect vouchers before you head to the checkout when you make a purchase on Daraz.
Spin The Wheel of Fortune & Win A Trip to Dubai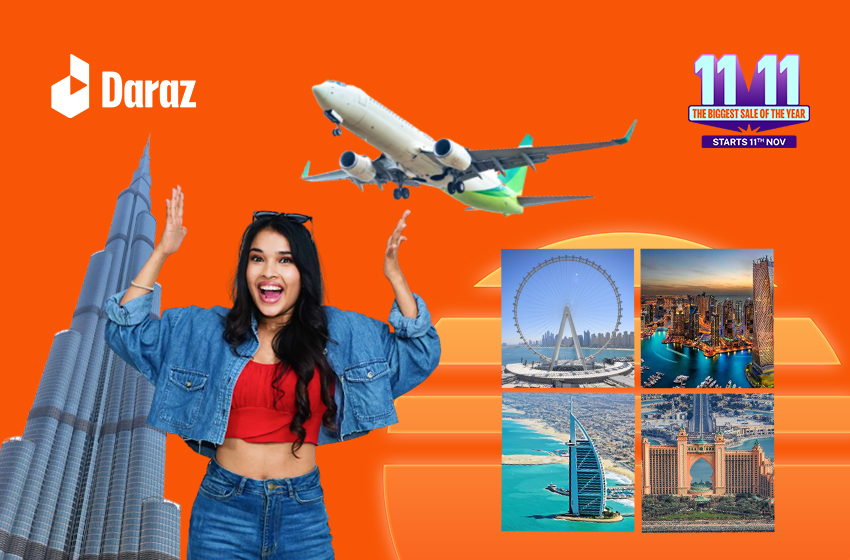 A Holiday to Dubai
Weekend Getaway at Shangri La, Hambantota
Overnight Stay at Hikka Tranz
Fine Dining at Cinnamon Lakeside
Daraz Vouchers Worth up to LKR 850,000
Win Fabulous Prizes With 1 Rupee Game
How would you like to win an iPhone 14, a washing machine, or a 43-inch TV for just 1 Rupee? You read that right! Get on your Daraz App, play the 1 Rupee Game starting from the 1st of November, and win amazing prizes. Check out the 1 Rupee Game home page to see the products you can win.
All you have to do is get on your Daraz App, choose the product you want to win on the 1 Rupee Game Home Page, add it to your cart, and checkout using 1 Daraz Point. Please note that you must activate your Daraz Points to participate in this game. So, get on your Daraz App and activate Daraz Points now.
Let's take a look at 11 stationery items that will be at discounted prices during the 11.11 sale.
A4 Paper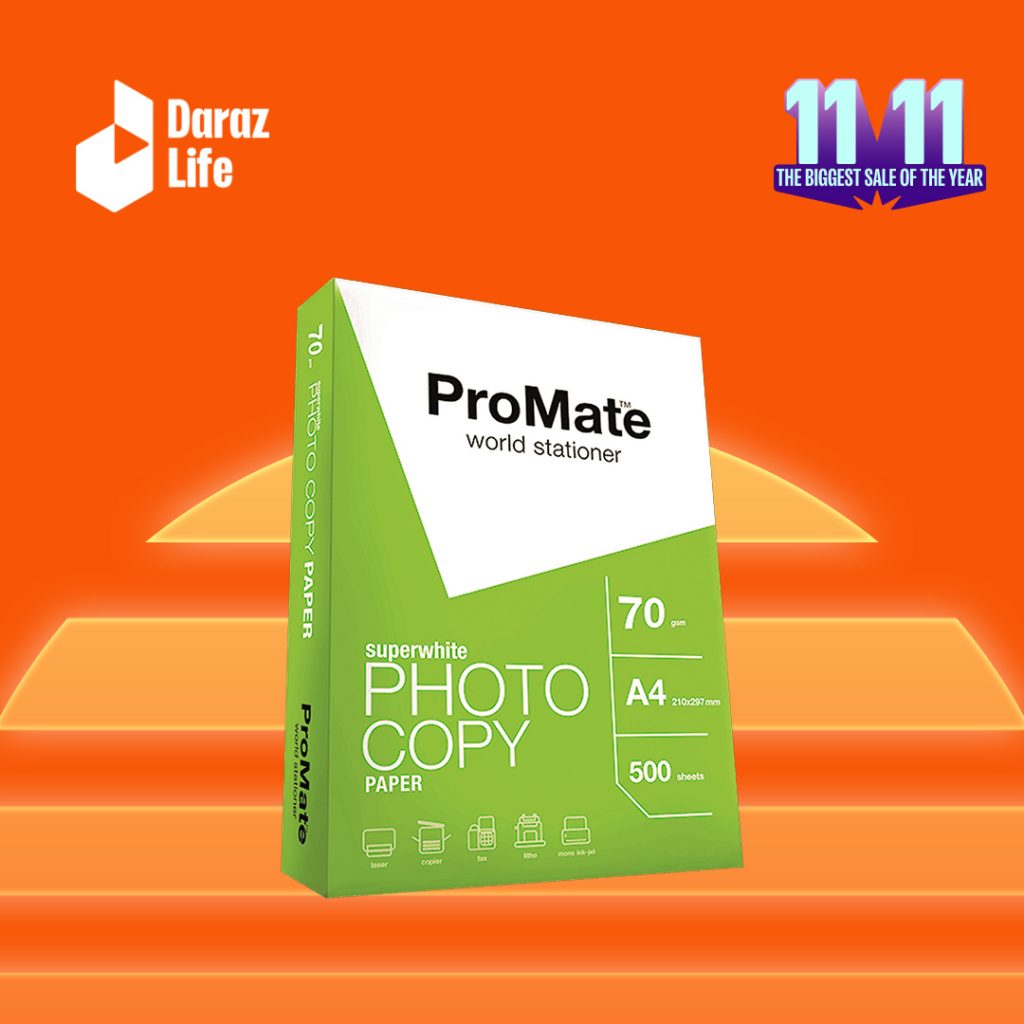 Even those without much experience in the printing industry know that A4 is the typical paper size for printers and that standard documents like letters and forms are printed on them. The A4 format is widely used in school notepads, kid's books, encyclopedias, leaflets and magazines. Therefore here is an ideal opportunity for you to buy A4 paper bundles at discounted prices.
Crayons for Children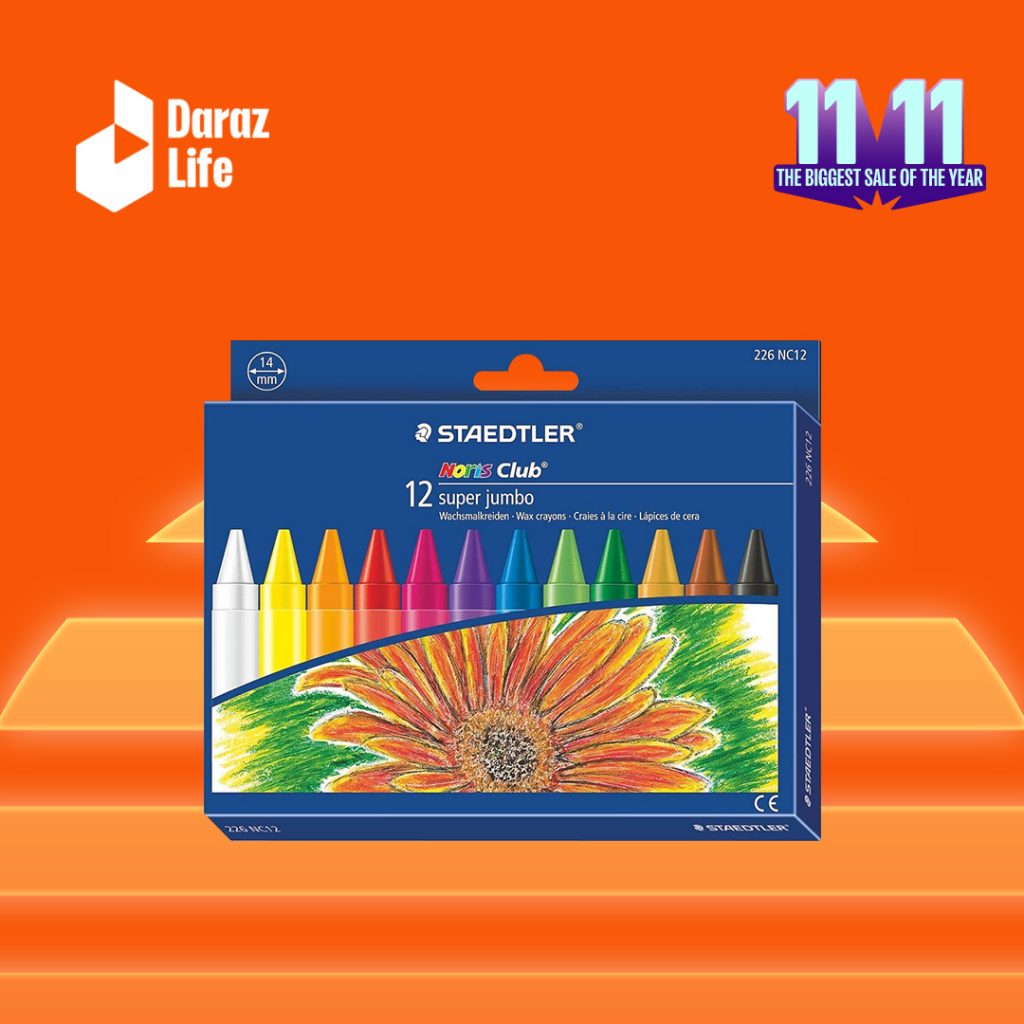 If you are a parent of children under five years, you probably know that the lifespan of crayons is quite short when they are in your kids' hands. Therefore, make the most of it when you see discounts on crayons. After all, you can't blame your little ones for exploring their creative side.
Luxury Pens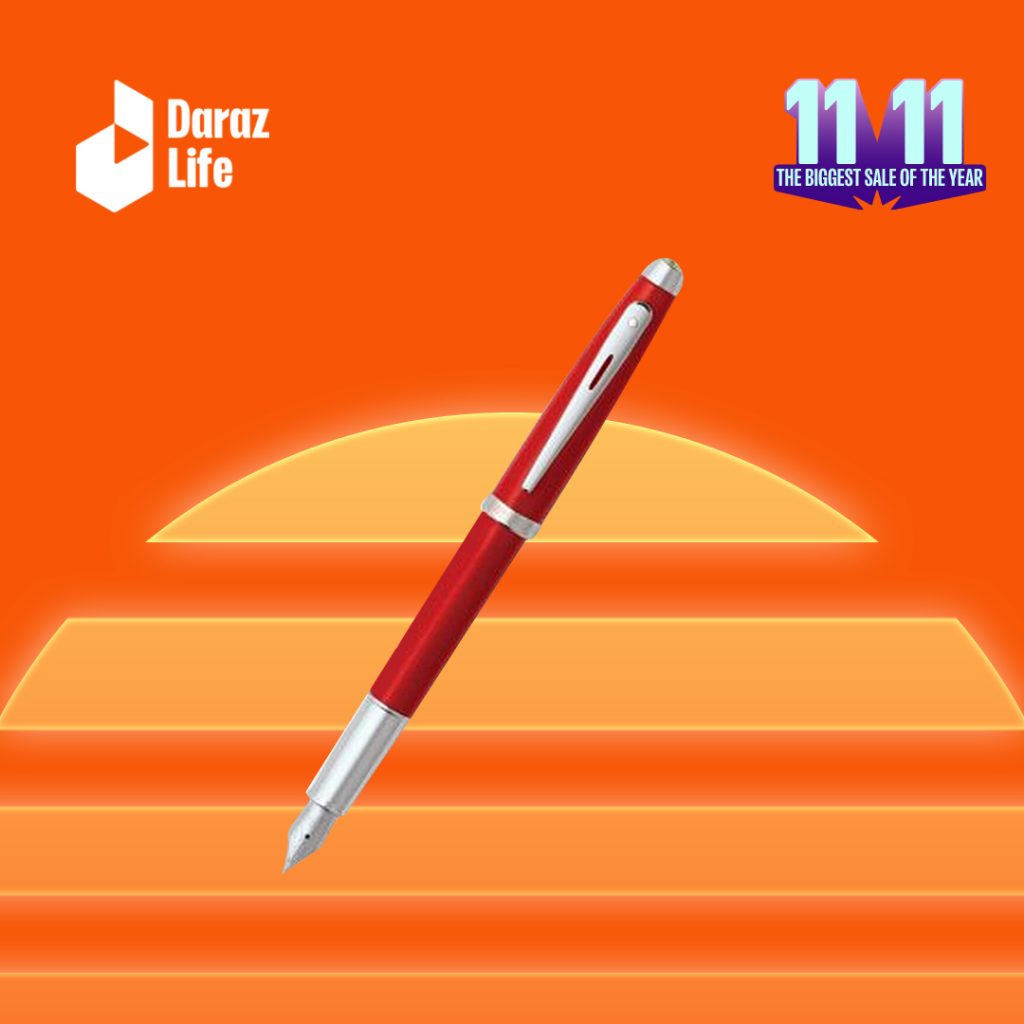 If you are thinking of gifting a luxury pen to someone special, we are delighted to announce that you can secure amazing discounts on brands like William Penn and Lamy. Generally, luxury pens tend to be quite pricey. So, Daraz 11.11 is an ideal time for you to get a chunky discount on a quality pen. Additionally, you can opt to pay in instalments with 0% interest.
White Boards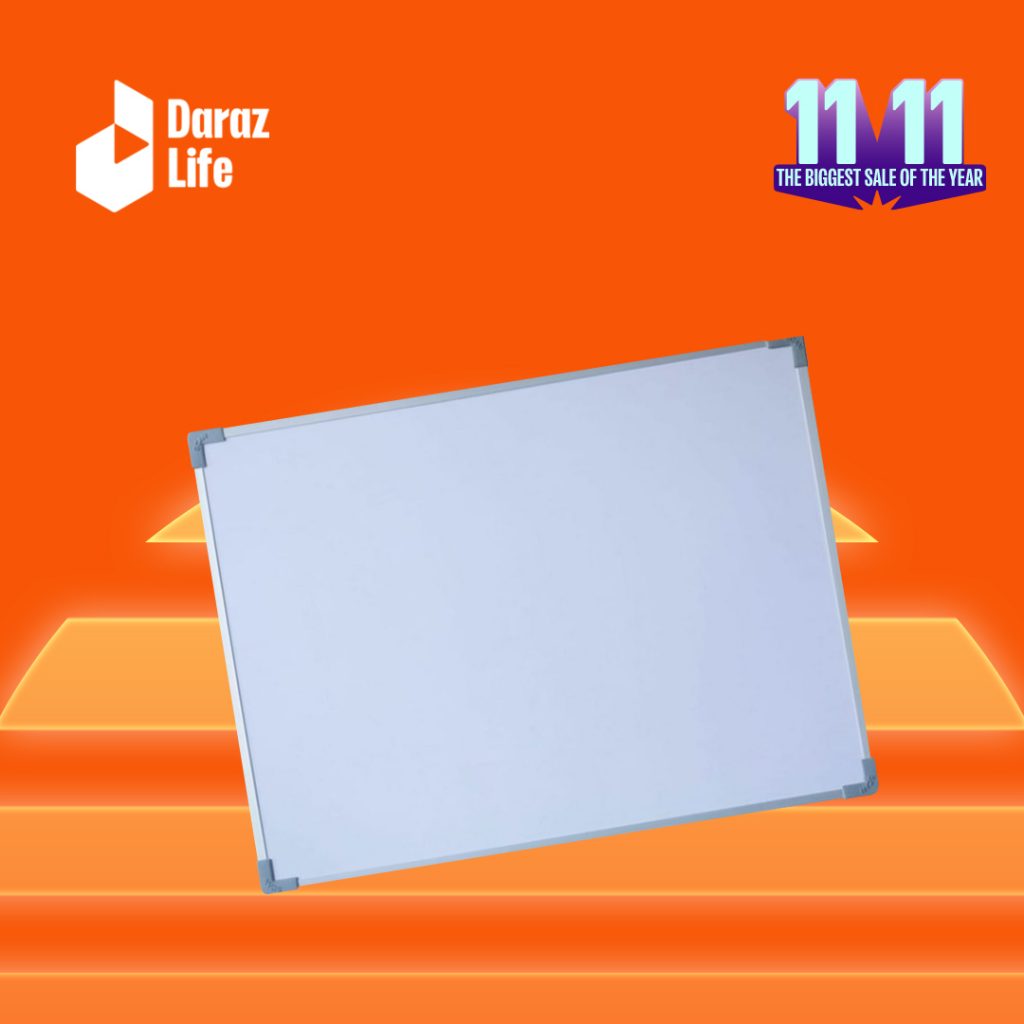 Whiteboards are an essential learning and teaching tools. They are amazing whether you are studying in a group or individually. Save up when you buy whiteboards and accessories from our brand sponsors during Daraz 11.11.
Exercise Books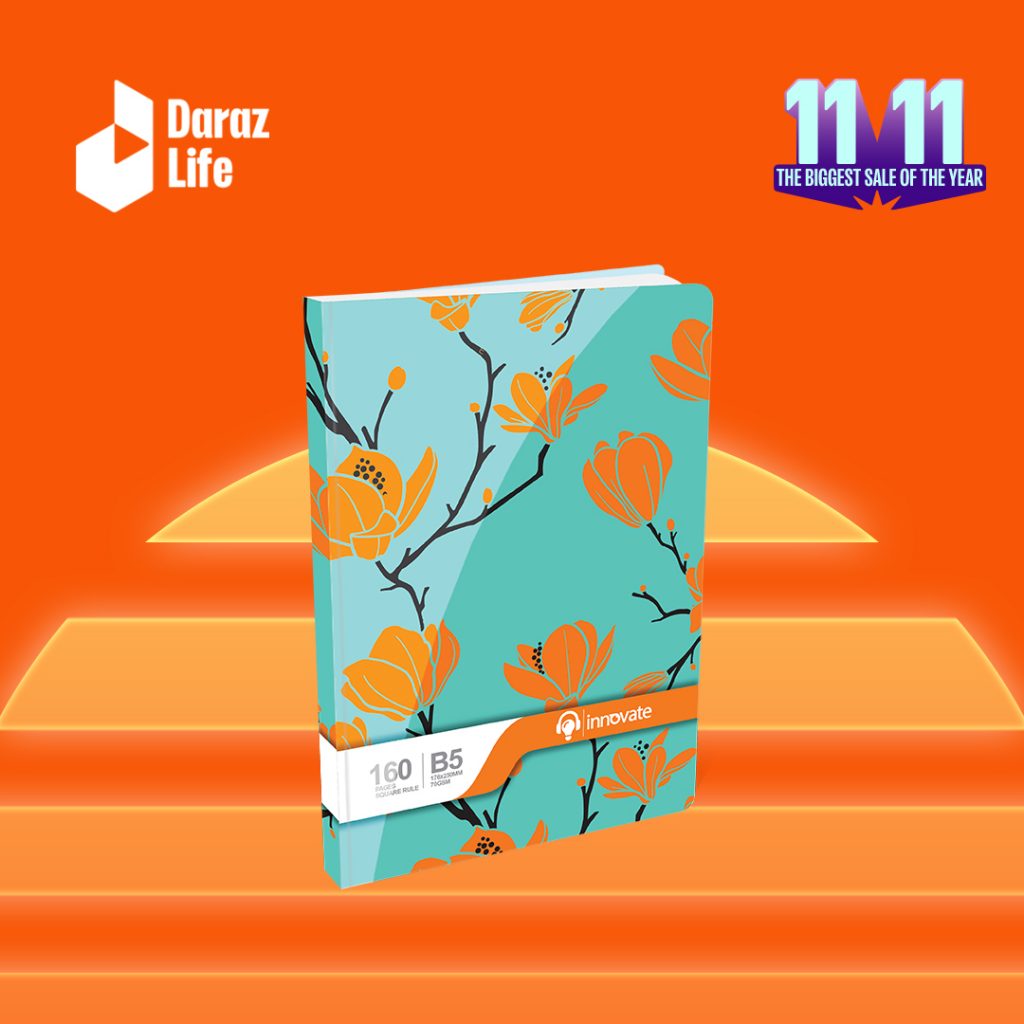 You can never have too many exercise books. So, grab plenty of books with different covers and colours while the discounts last.
Notebooks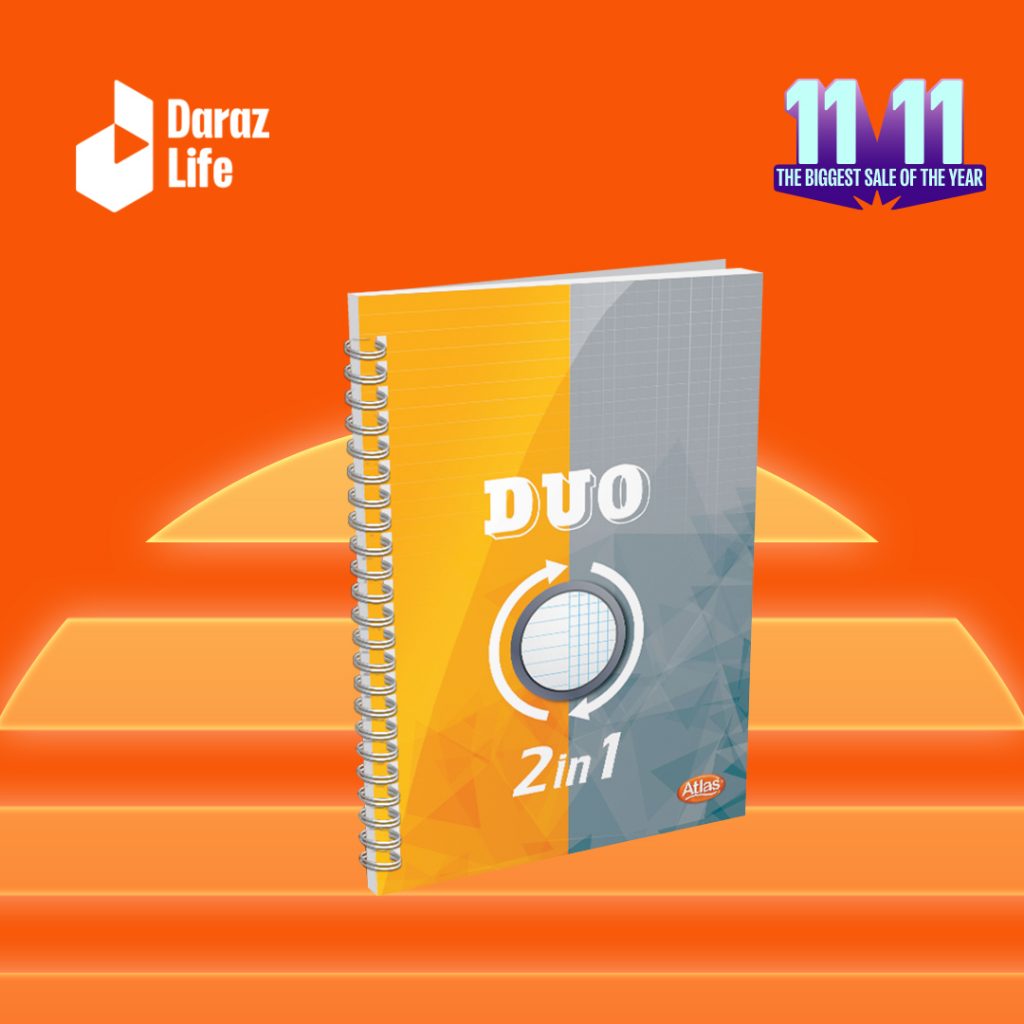 If you are someone who likes to scribble notes, we have great news. You can save up big time on colourful, cute notebooks that define your personality.
Pencils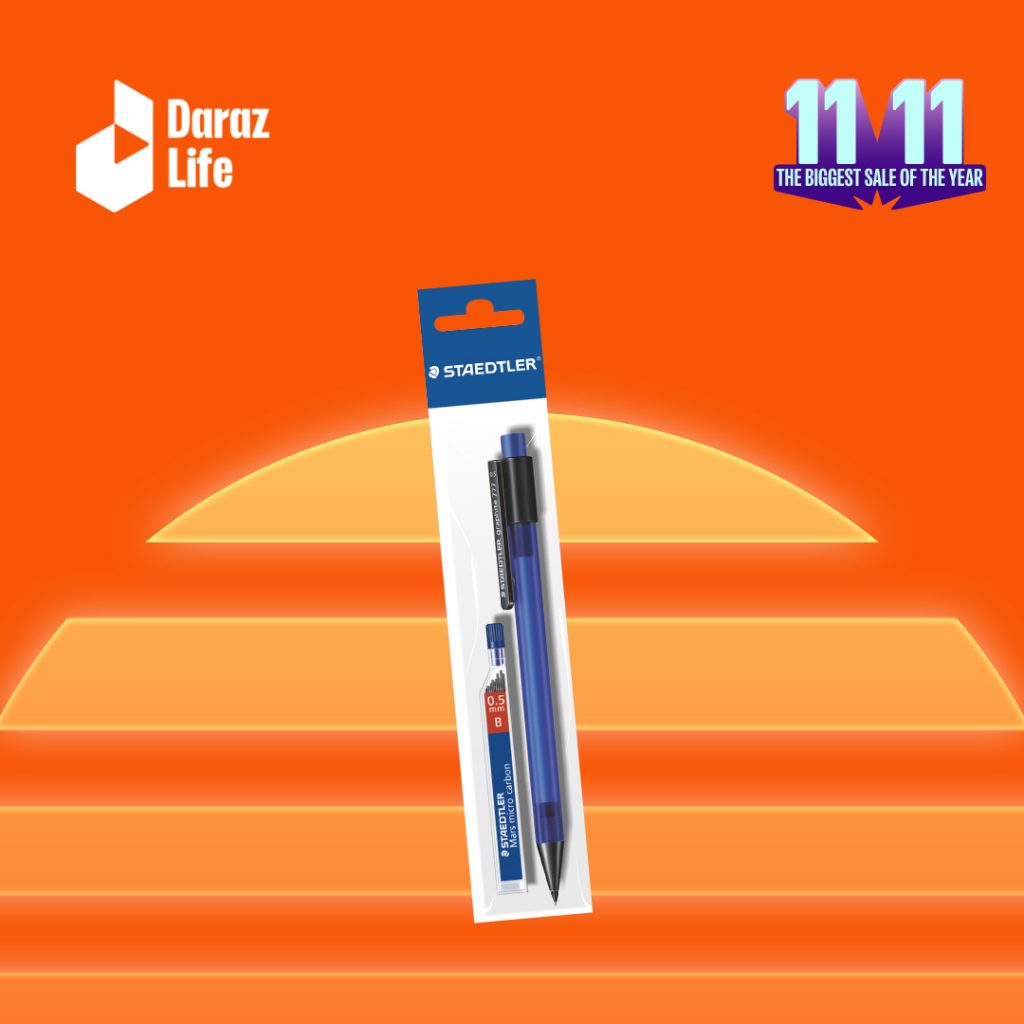 You need pencils in your day to days life for either drawing or doodling. Also, if you have children in primary grades, you are never going to have too many pencils in your home.
Colour Pencils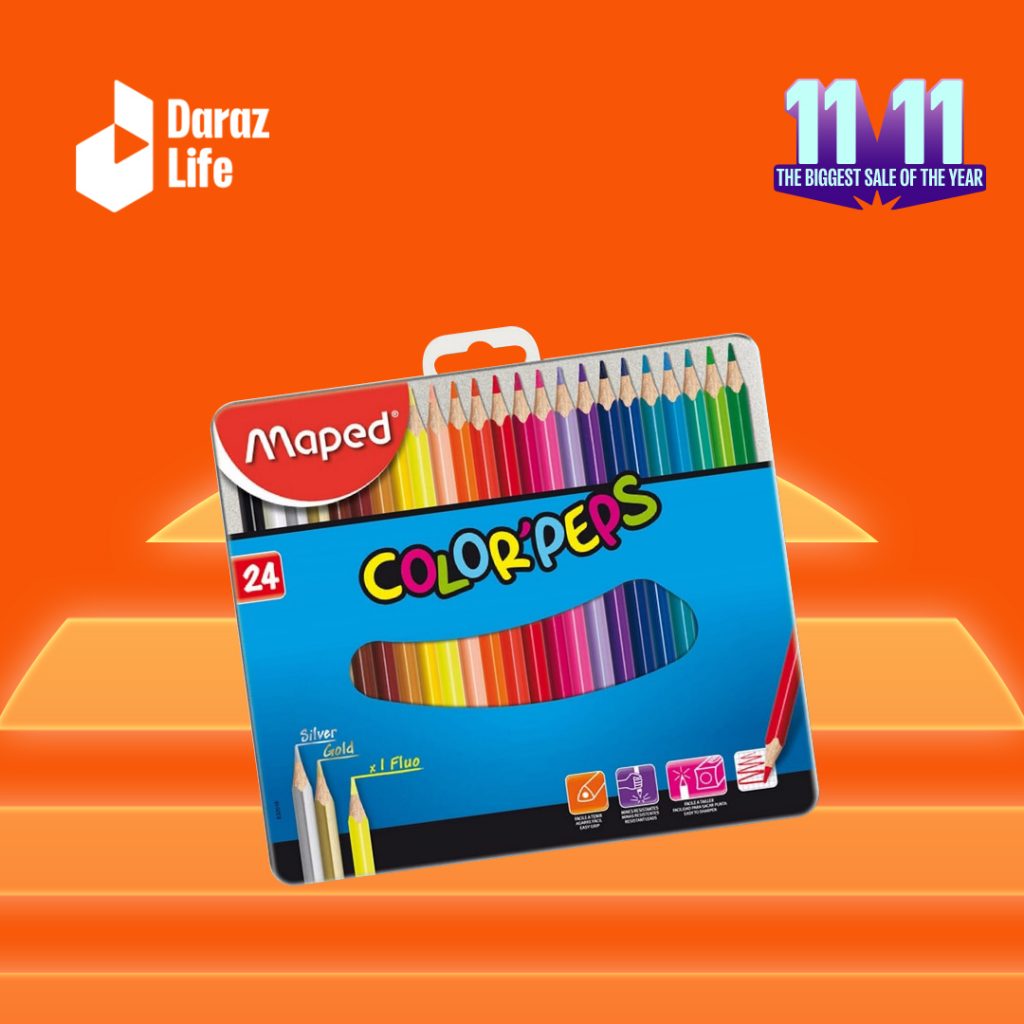 Colour pencils are excellent tools for artistic expression. Whether you are a professional artist or you have school kids who often require colour pencils for their activities, Daraz 11.11 is a great time to grab your favourite colour pencils at discounted prices.
Early Learning Activities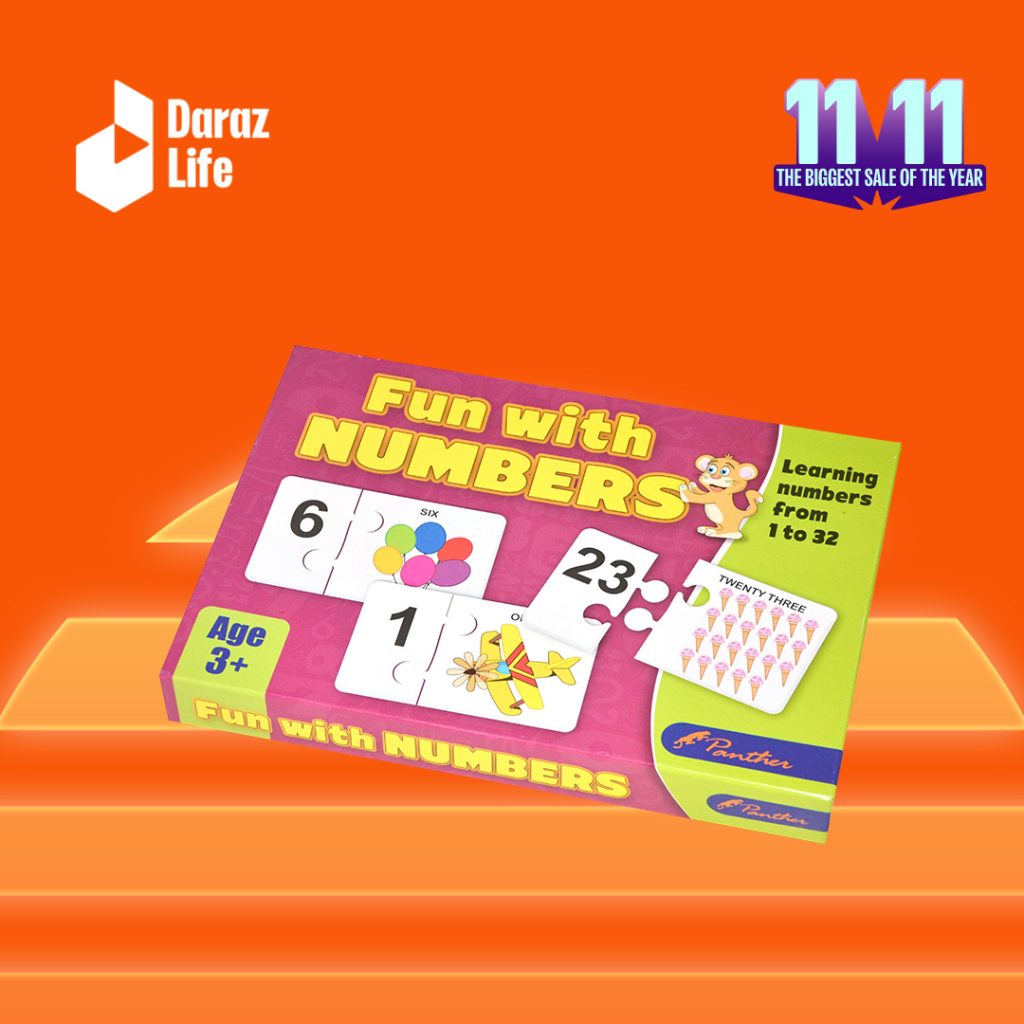 It's never too early for a child to begin learning. So get your little ones some early learning activities to keep them occupied physically and mentally.
Water Colours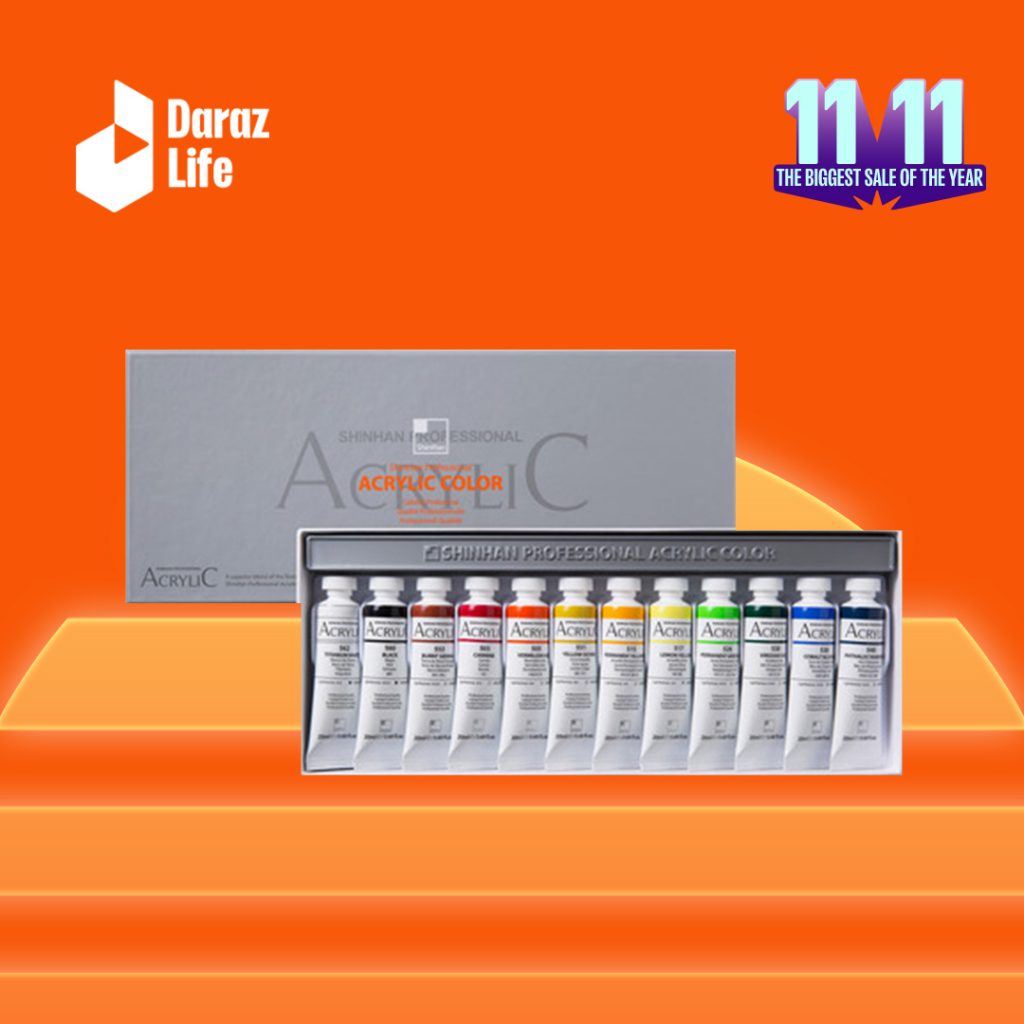 If you love to experiment with your creativity with watercolours or oil paint, you should definitely check out the best deals during Daraz 11.11. Get on your Daraz app now and add to cart before you forget.
Craft Papers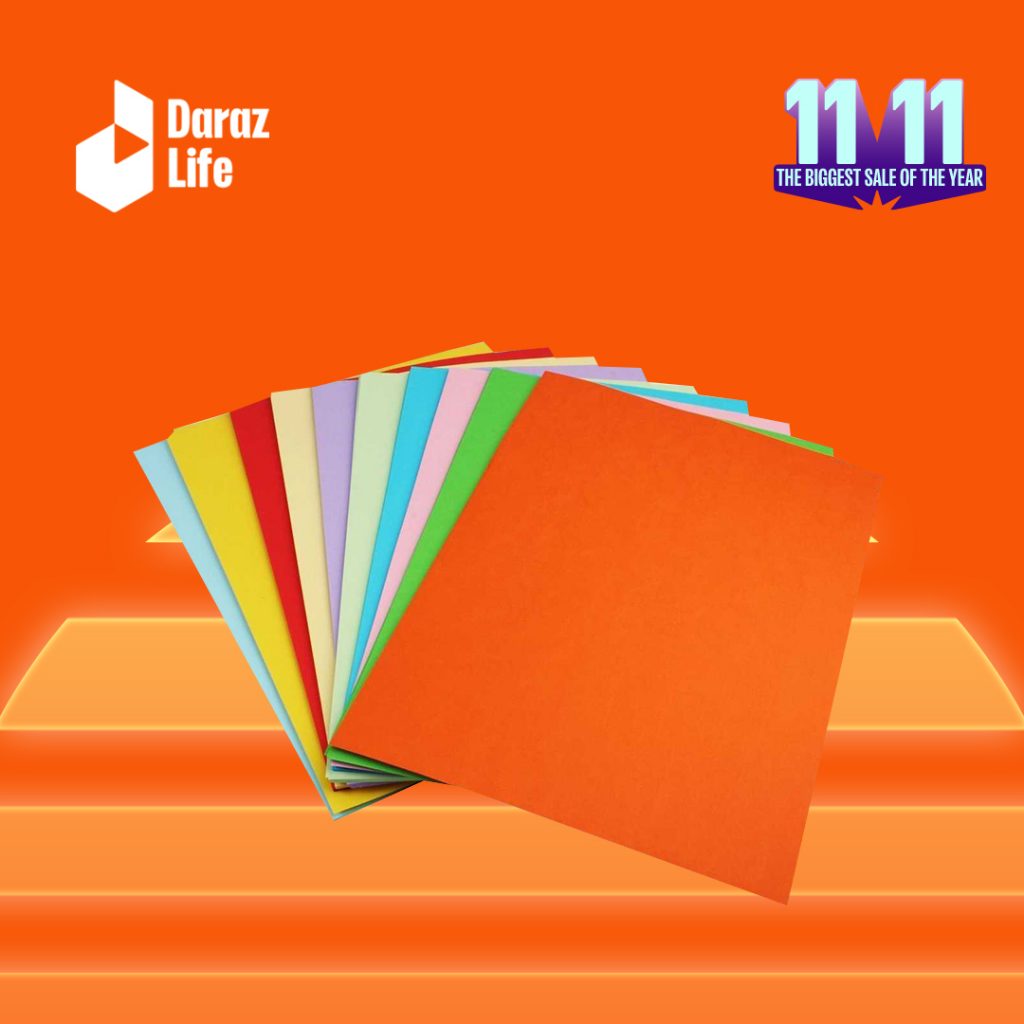 If you are into craft projects daraz 11.11 is an ideal time to save up on craft papers. So stock up on craft papers and other items you require for your handwork projects.
Hope you will be able to get the best discounts on stationery online during Daraz 11.11 sale. If you are shopping for health and beauty products, check out our blog Beautify Yourself From Head to Toe: 11 deals Up To 50% Off on Beauty Products.