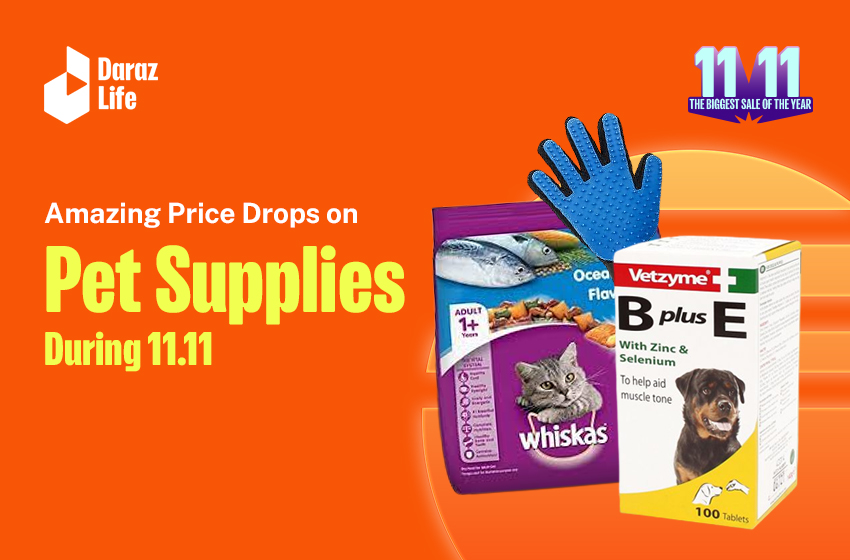 Amazing Price Drops on Pet Supplies During 11.11
If you are shopping for pet supplies, here's a chance to save up. Enjoy amazing deals and discounts on pet products when you shop during Daraz 11.11.
Are you looking for pet supplies to keep your fur baby happy? Read on to find out how to get the lowest prices on pet products during the 11.11 sale.
Biggest Price Drops on Pet Supplies With Daraz 11.11
Daraz 11.11, the biggest sale of the year, is now LIVE, and you have two more days to shop for the best deals and discounts in the nation. Get on the Daraz app and make the most of discounts of up to 85% off. Get an extra 12% off on bank cards and opt for installment plans with 0% interest. Shop everything at the lowest prices with unbelievable Mega Deals, Points discounts, Instalment plans, and Daraz club rewards. Also, don't forget to participate in games and win exciting giveaways. Download the Daraz App and join the wildest shopping fantasy of the year!
Daraz 11.11 is the best opportunity to save big if you are on the lookout for the Lowest Prices on pet supplies. Get up to 30% off on pet products and free shipping when you shop Drools, Royal Canin, Whiskas, Pedigree, Let's bite, Meat up, Canine plus, Me-O, and Eukanuba. Don't forget to collect discount vouchers when you shop at these stores.
Spin The Wheel of Fortune & Win A Trip to Dubai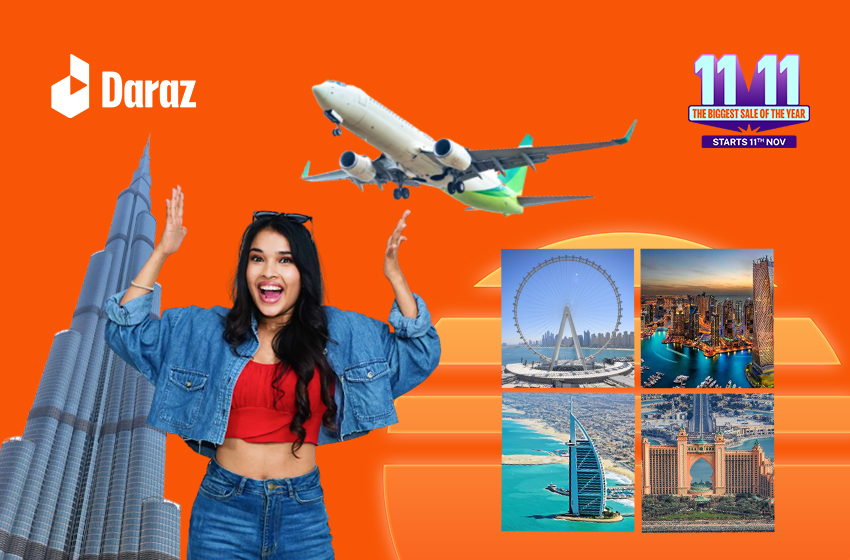 Are you ready to win a dream vacation for Rs 1000? Shop on Daraz for Rs 1000 or more from November 1st and receive an SMS from Daraz to Spin the Wheel of Fortune. Stand a chance to win fabulous giveaways;
A Holiday to Dubai
Weekend Getaway at Shangri La, Hambantota
Overnight Stay at Hikka Tranz
Fine Dining at Cinnamon Lakeside
Daraz Vouchers Worth up to LKR 850,000
So, get on your Daraz App and be a lucky winner of our fabulous giveaways.
Mega Deals! Mega Savings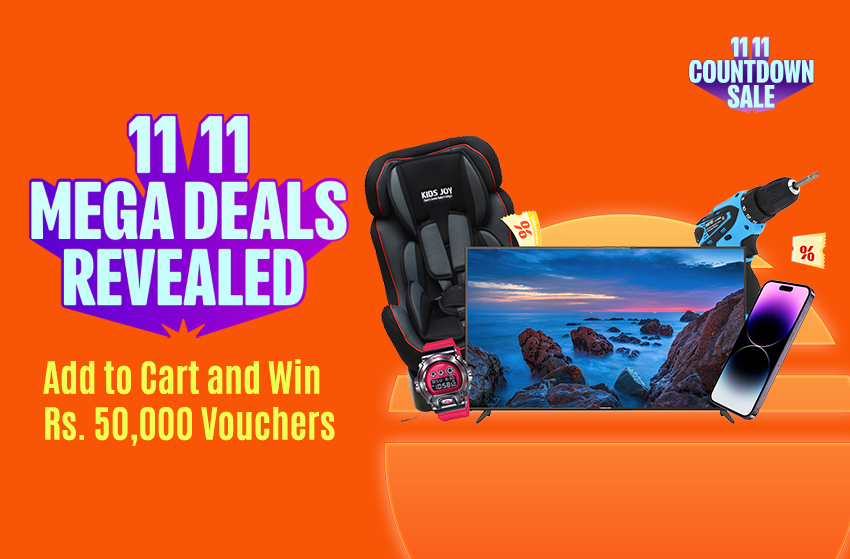 Shop during Daraz 11.11 from November 11th and get the biggest price drops on selected tools. Get ready to save up big time when your shop during 11.11. Click on the banner and check out the mega deals page for all available offers.
Collect Vouchers & Double Your Savings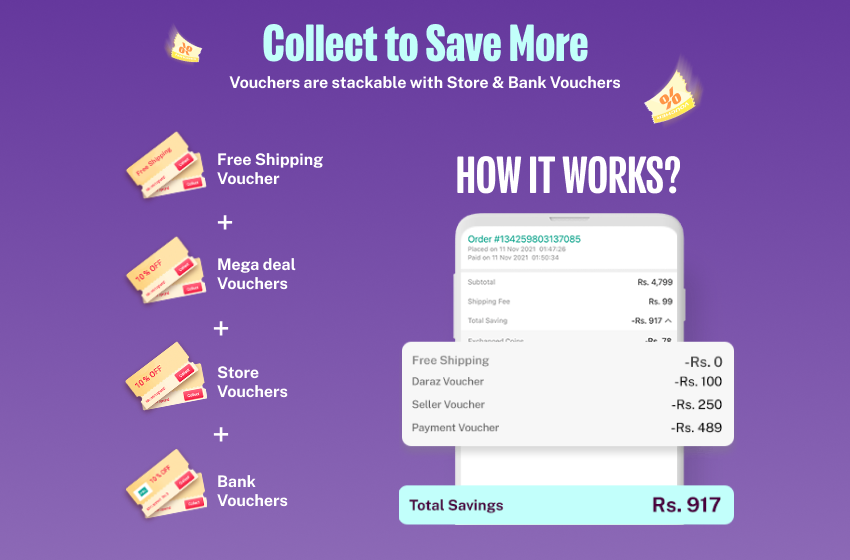 Do you know the best way to get savings on top of savings when you shop on Daraz? Collect Daraz vouchers to get big discounts when you check out your favourite products. There are four different types of vouchers available on your Daraz App.
Daraz Vouchers – Discounts under specific item categories, such as fashion, lifestyle goods etc, that can be used sitewide.
Shipping Vouchers – Gives you discounts on shipping fees
Bank Vouchers – Vouchers issued by specific banks that allow you to get a discount when you shop with one of their bank cards.
Store Vouchers – Offered by the stores on the Daraz platform to get discounts when you shop for products from a specific store.
When you collect all of these vouchers and stack them together, you are able to obtain the best discount at the checkout when you purchase your favourite products. So don't forget to collect vouchers before you head to the checkout when you make a purchase on Daraz.
Let's take a look at some pet supplies which will be available at the lowest prices during the sale.
Cat Food Online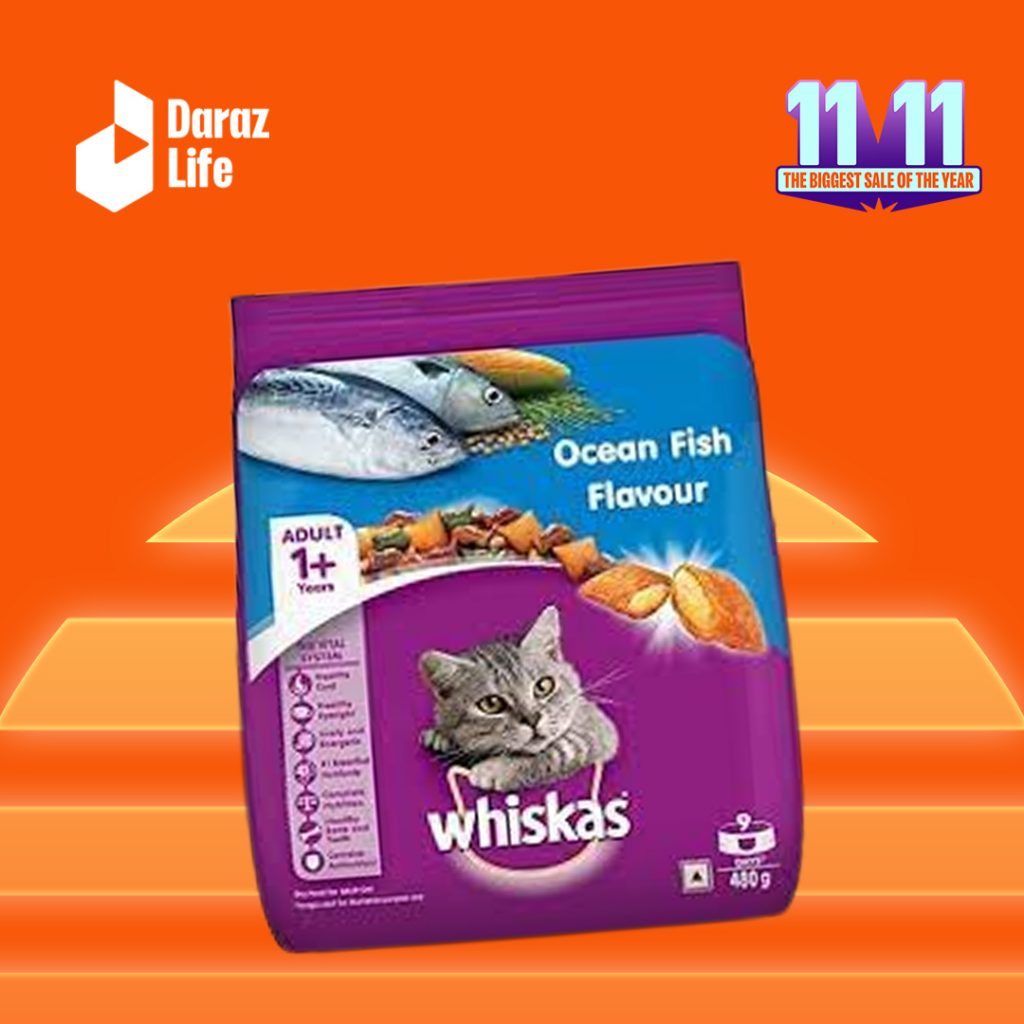 The easiest way to get your furball the required dry or wet food is to order them online and get them delivered to your home. Collect Daraz vouchers before you shop for cat food and apply them at checkout to get the best discount.
Dog Food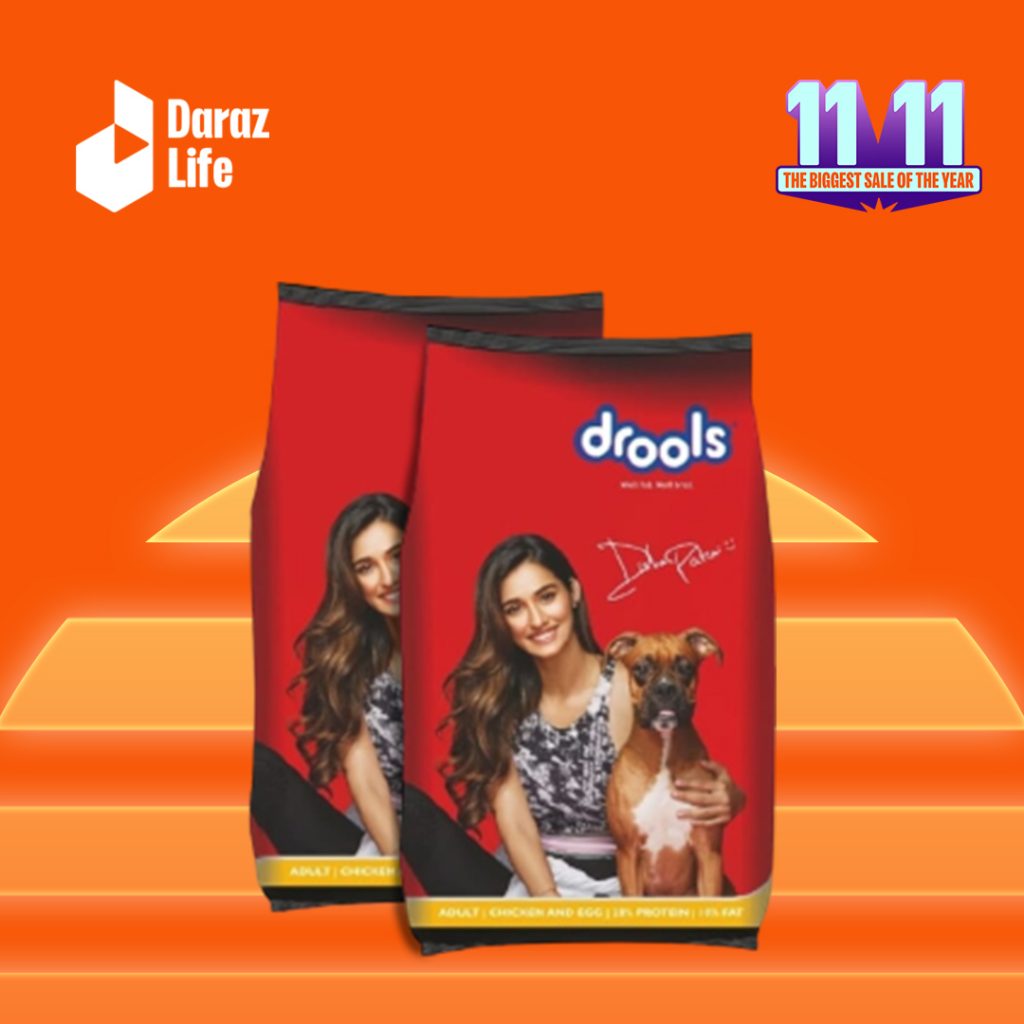 Food is as important to a dog's health as it is to ours. As a result, the food you feed your dog must provide the optimal nutrition it needs for its body to function properly. Get the best dog food with added discounts during 11.11.
Dog Vitamins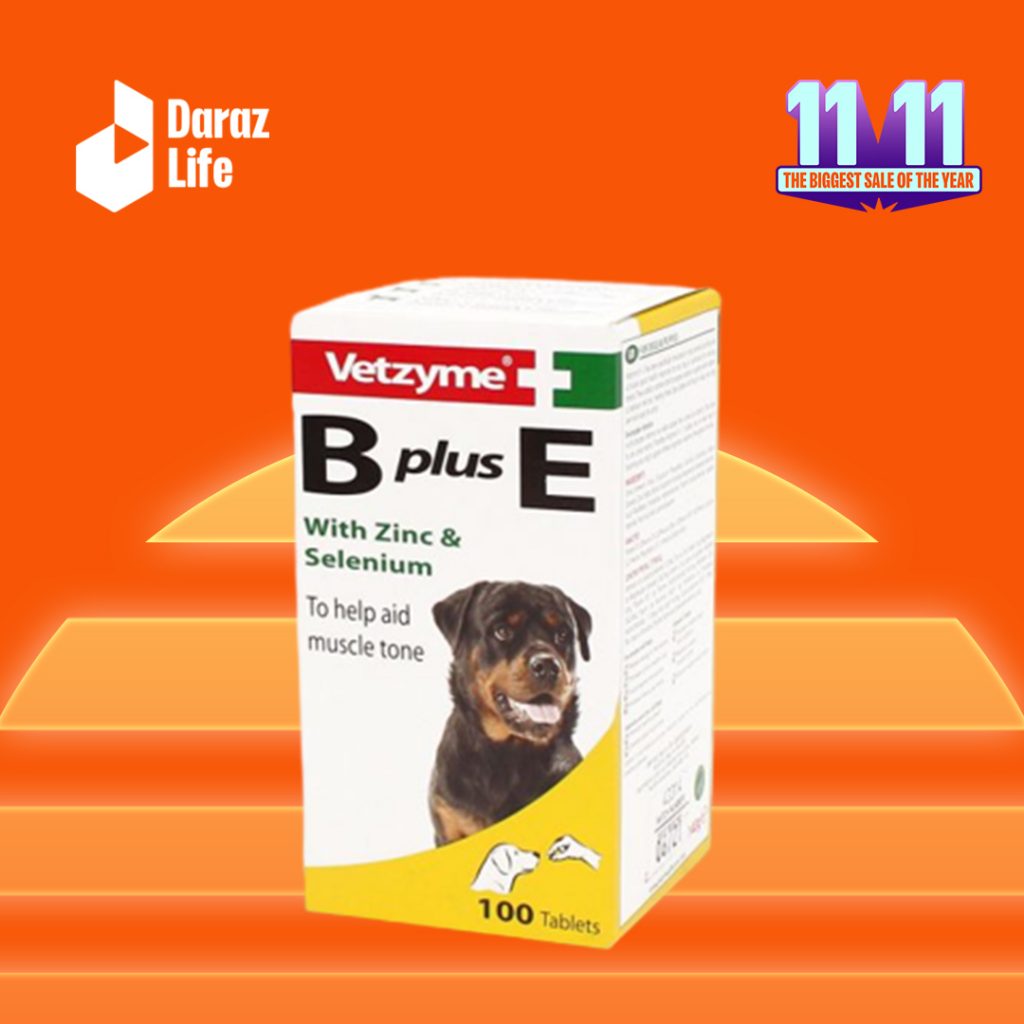 If your pooch friend is on a homemade diet, it's important to put him on vitamin supplements. Therefore if you are shopping for vitamins for your dog, you can easily find them on Daraz and get them delivered to your doorstep.
Cat Vitamins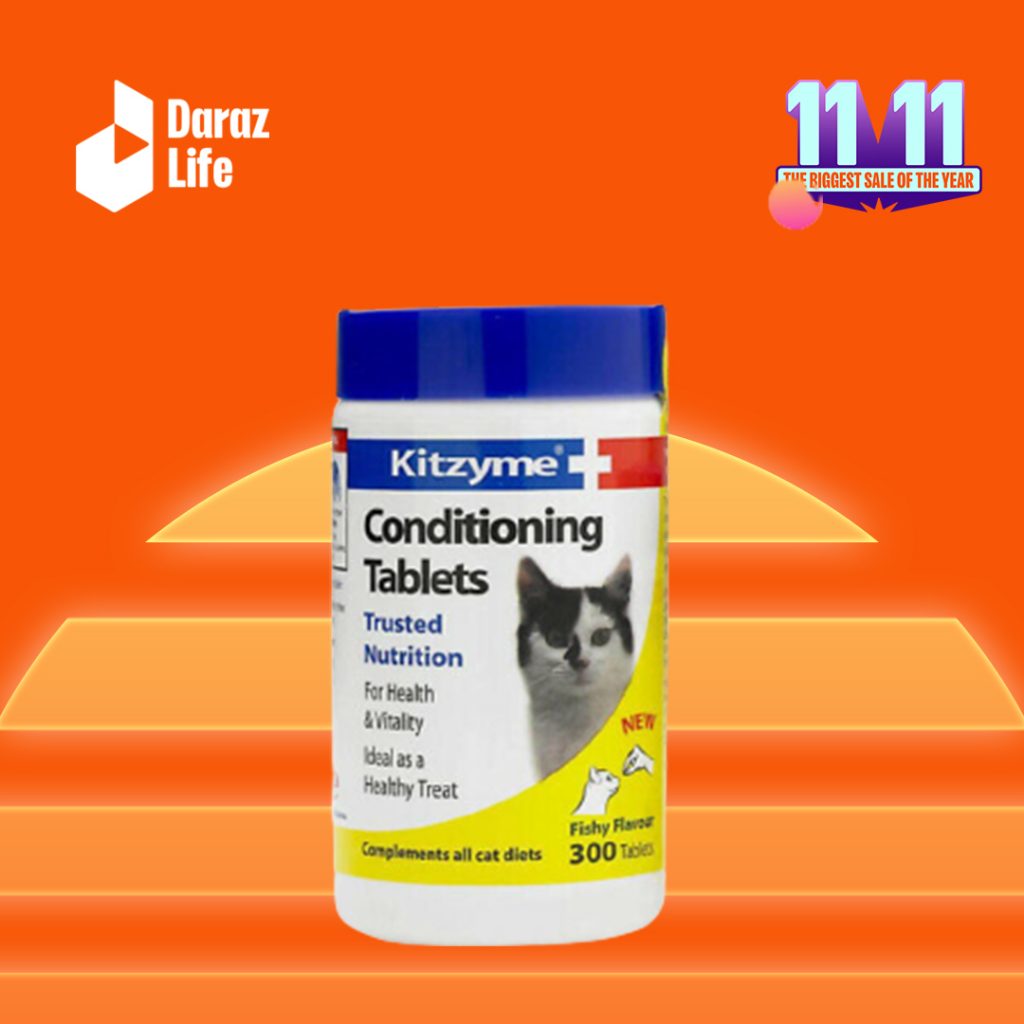 If you want your fur baby to grow healthy and have a lustrous coat, it's important to incorporate a vitamin into his diet. Get the best cat vitamins for your furry friend from Daraz.
Dog Collars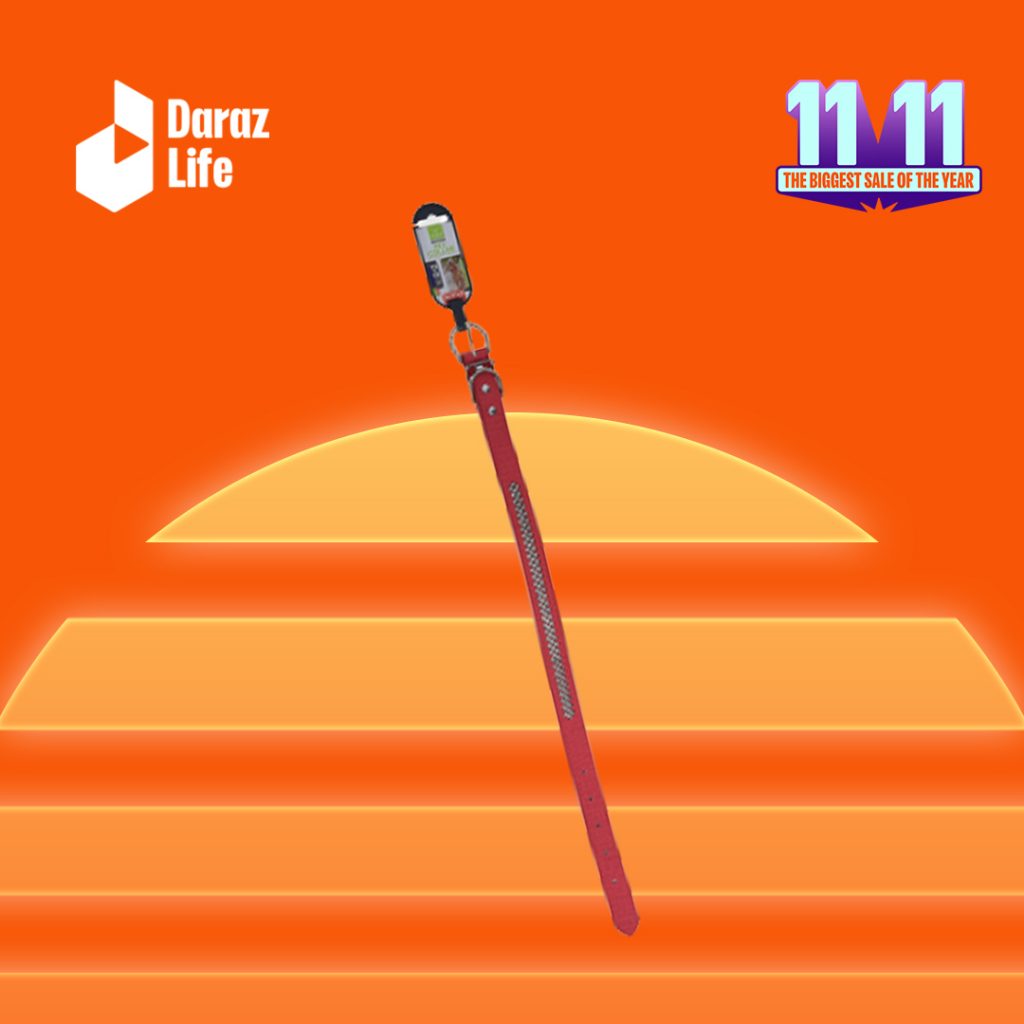 You can find deals and discounts on dog and cat accessories, such as dog collars, cat collars, leashes, pet beds etc, during the 11.11 sale. So, if you are in search of pet accessories, get on your Daraz app and search for the lowest prices.
Pet Grooming Accessories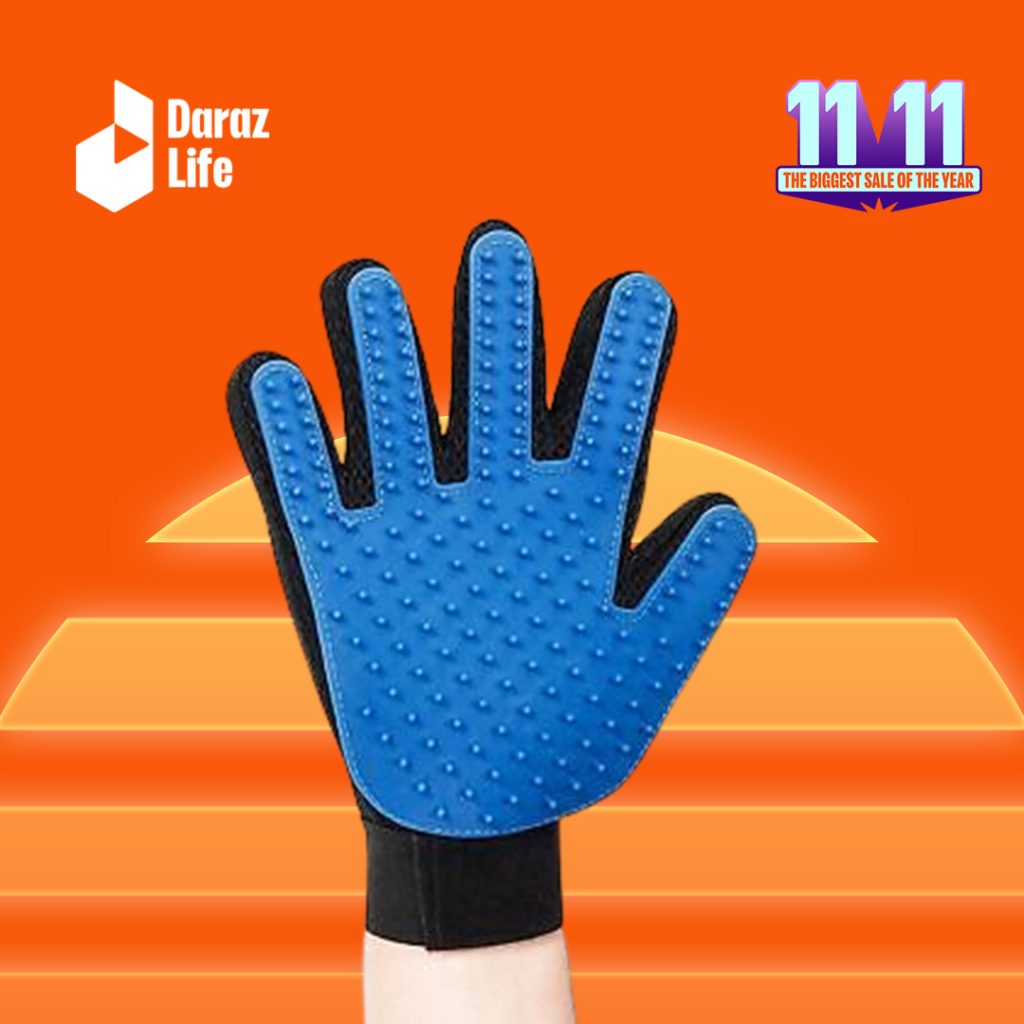 It's important to brush and maintain your pet's coat regularly. Therefore get a cat brush or brush for your pooch for the best prices during the 11.11 sale.
Cat Toys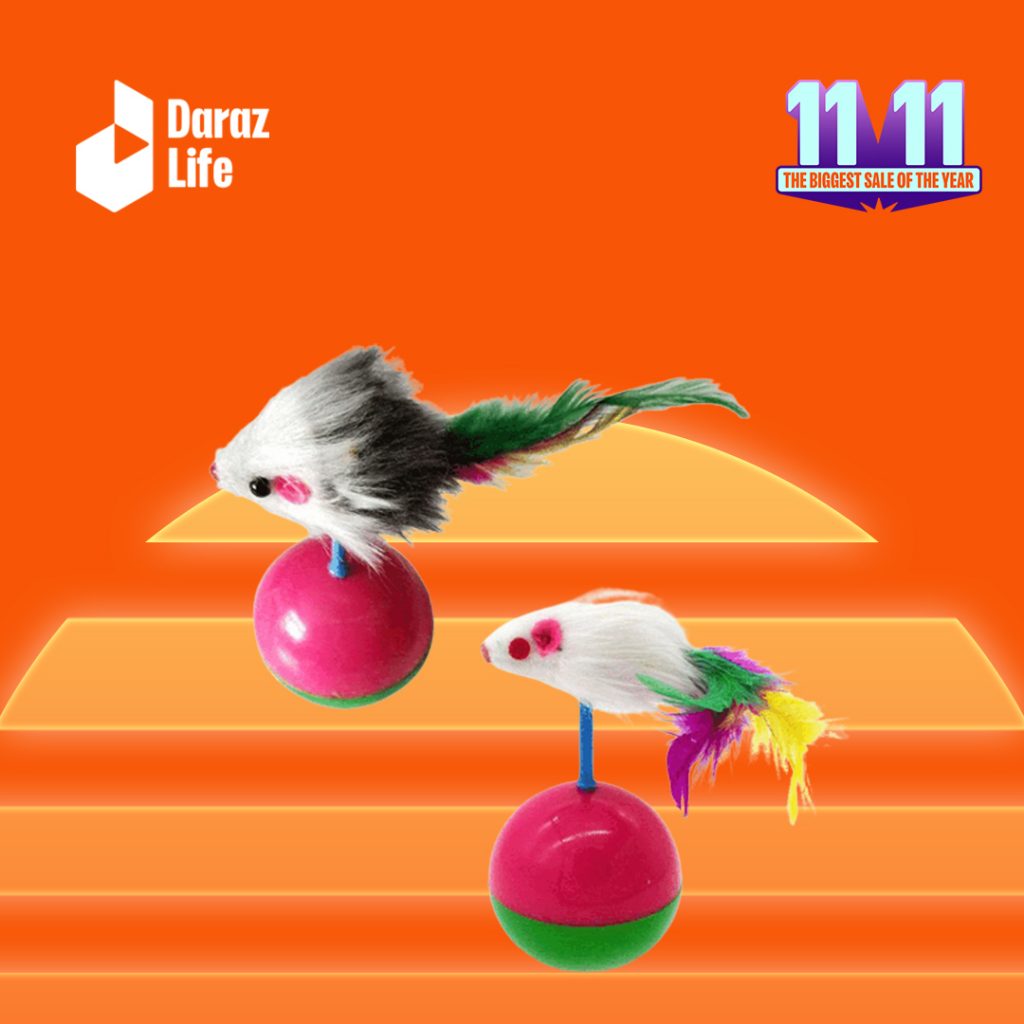 In nature, the members of the cat family often hunt for their food. However, indoor cats require exercise as they do not have to hunt for their food. So, get your furballs a few cat toys to keep them healthy and active.
We hope you will be able to get your fur friends all the pet supplies they need from Daraz 11.11 at discounted prices. If you are shopping for groceries, check out 11 Amazing Deals on Supermarket Groceries.