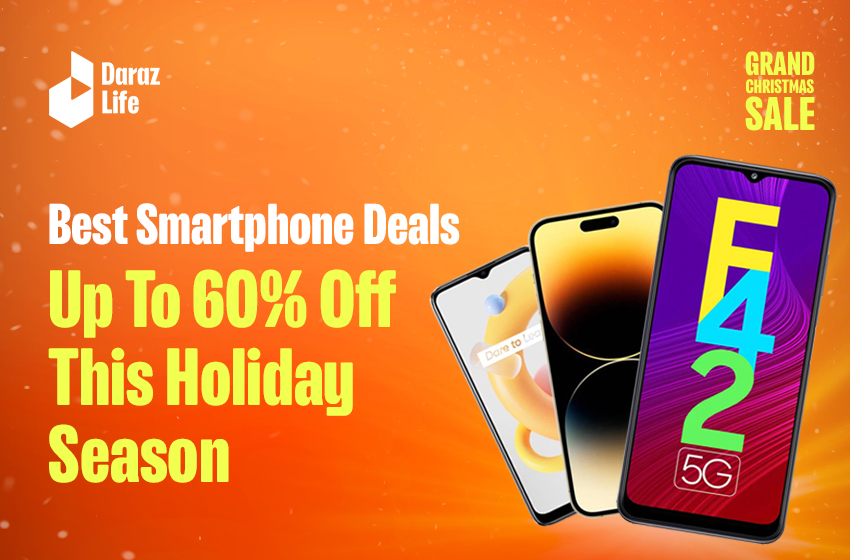 Best Deals on Smartphones Sri Lanka From Daraz Christmas Sale
Smartphones Sri Lanka keeps changing each day with the needs of consumers. Therefore if you plan to upgrade your phone, continue reading this blog post.
Are you shopping for smartphones Sri Lanka? Read on to find out how you can save up big time when you purchase your phone from the Daraz Grand Chrismas Sale.
Best Deals on Smartphones Sri Lanka From Daraz Christmas Sale
Daraz is ready to deliver the best Christmas deals to your doorstep with the Daraz Grand Christmas sale. Shop from the 12th of December, and get up to 80% off over 5 million products ranging from fashion, lifestyle goods, phones, computers, and electronic appliances.
Save more when you use your credit cards and debit cards. Get an extra 12% off on credit cards and easy monthly instalment plans for up to 60 months. Save an extra 20% Off when you shop with your debit card (T&C Apply). So get your bank cards ready to shop till you drop.
Shop brands like Xiaomi, Samsung, Realme, Apple, Hontinga, Nokia, Biruiqu, Huawei, ZTE, Vivo, Xiaomi Redmi, LENUO, BASEUS, UGREEN, Lereach, lthmy, TCL, Dudao, vantime, ThinkWay, Nillkin, Jizetin, Xiaomi MI, HCAXY, ETOP, KOKKO, OUKITEL, Greentel, Yoobao, Casinglee, ASPOR, OPPO, ShopMe™, Leweisi, Relaxtoo, GKK, UCUC, TEC MOBILES, E-Tel, BLKNAIM, BlueWow, Haylou, Infinix, Google, MTB, Panasonic, TechMobile, Zigo, Yahya™, BestGO, IPAKY, SONY, Micromax, MI, Global Deals, Tecno, TrendyDigital, BlackView., AUTAN, DAMILE, 9H, Miga Plaza, Generic, Universal, joyroom, Gearbong, PROLiNK, ZIME, Mcdodo, SSM, CURREN, MUMU, Qualcomm, Zuzg, OST, Remax, Estima, Items store, DoomHot, Salesbug, iTel, Airtel, Sharp, OEM, iFlashDeal, DASI, Anker, Dialog, Hutch, Mobitel, Blackview, ITEL, and TECNO to get discounts of up to 60% and Free Shipping. Furthermore, collect discount vouchers from these stores to save more!
Collect Vouchers & Double Your Savings
Do you know the best way to get savings on top of savings when you shop on Daraz? Collect Daraz vouchers to get big discounts when you checkout your favourite products. There are four different types of vouchers available on your Daraz App.
Daraz Vouchers – Discounts under specific item categories, such as fashion, lifestyle goods etc, that can be used sitewide.
Shipping Vouchers – Gives you discounts on shipping fees
Bank Vouchers – Vouchers issued by specific banks that allow you to get a discount when you shop with one of their bank cards.
Store Vouchers – Offered by the stores on the Daraz platform to get discounts when you shop for products from a specific store.
When you collect all of these vouchers and stack them together, you are able to obtain the best discount at the checkout when you purchase your favorite products. So don't forget to collect vouchers before you head to the checkout when you make a purchase on Daraz.
Win Fabulous Prizes With 1 Rupee Game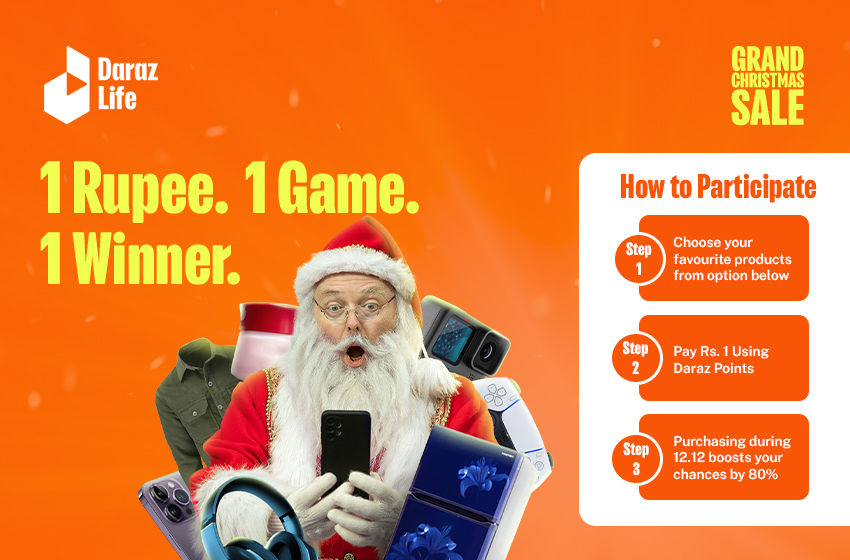 How would you like to win an Apple MacBook Air, a Galaxy M10, or a valuable Casio Watch for just 1 Rupee? You read that right! Get on your Daraz App, play the 1 Rupee Game before and during the Daraz Grand Christmas sale and win amazing prizes. Check out the 1 Rupee Game home page to see the products you can win.
All you have to do is get on your Daraz App, choose the product you want to win on the 1 Rupee Game Home Page, add it to your cart, and checkout using 1 Daraz Point. Please note that you must activate your Daraz Points to participate in this game. So, get on your Daraz App and activate Daraz Points now.
Let's take a look at some of the smartphones Sri Lanka that will be available at discounted prices.
iPhones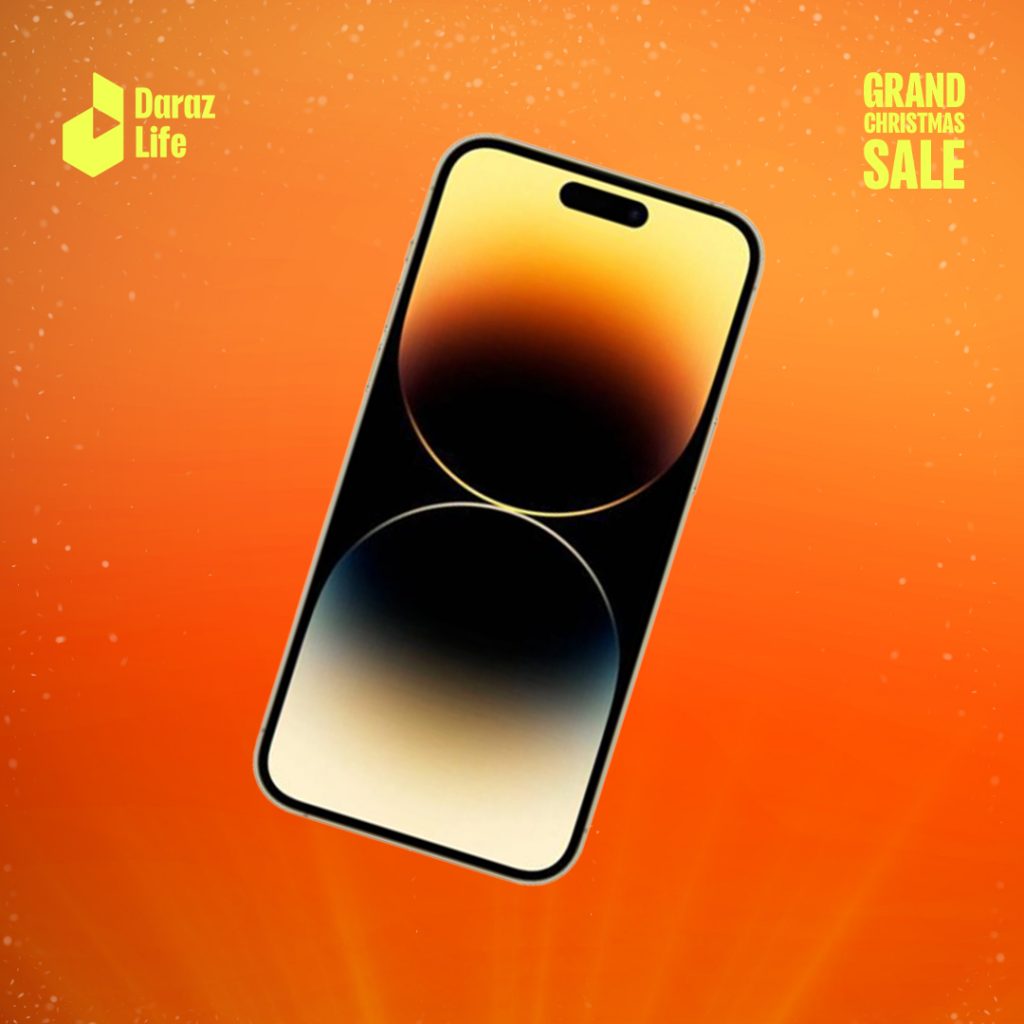 Are you an iPhone fan and an enthusiast of all Apple products in the market? If you own an iPhone, then there's no doubt that you are in a dire craving to upgrade it to the latest model. It's a fact that Apple products are a little over the level price-wise and demand a certain amount of higher maintenance. Yet, the functionality and features included in Apple products are totally worth the price and effort. So if you are planning to buy an iPhone or thinking of upgrading your old iPhone model to a new one, check out the amazing deals on the Daraz platform. Also, you can opt for instalment plans of up to 24 months if you can't afford to pay the entire amount upfront.
Samsung Phones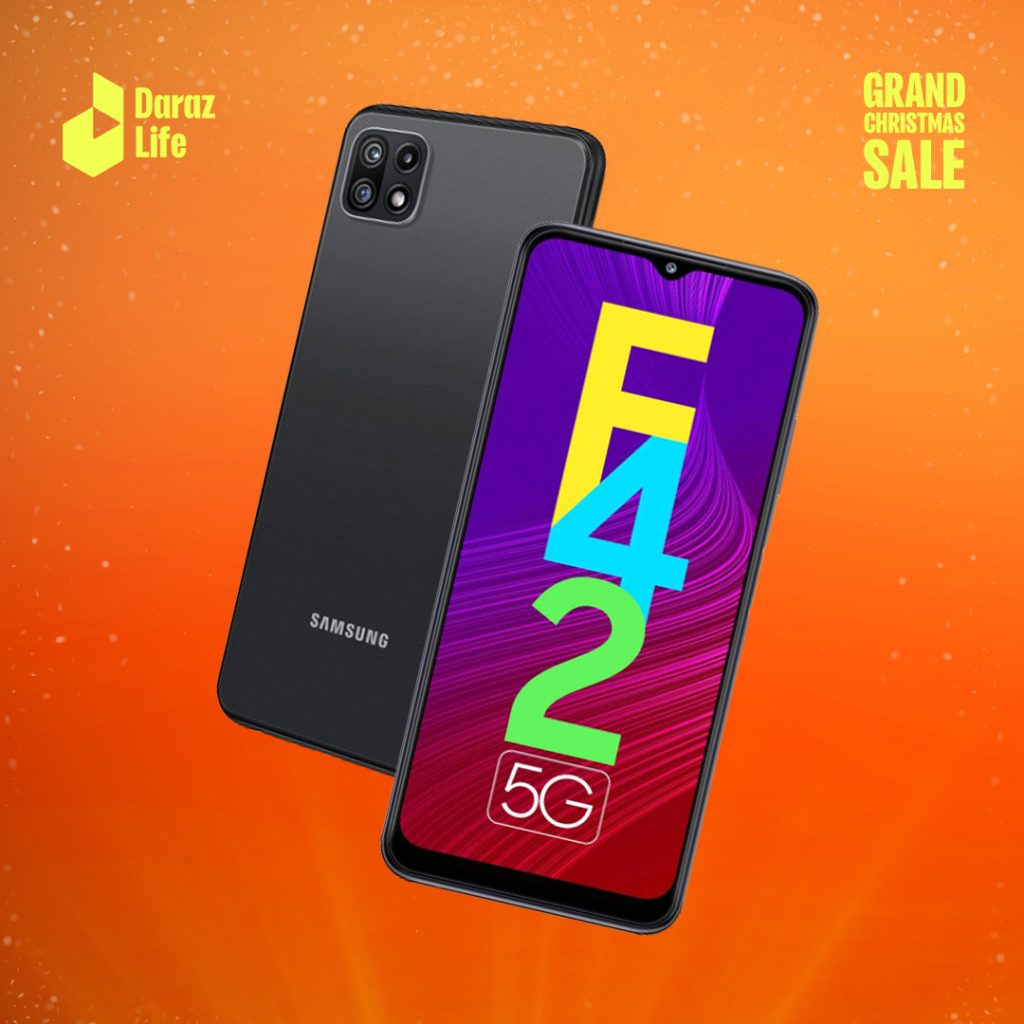 Samsung is the largest mobile phone manufacturing company in the world. As the demand for innovative mobile technology increases, Samsung has established its worldwide presence as the best solution provider with evolving technology for the best price. When Samsung Galaxy, Samsung Note and Samsun Flip hit the market, the popularity of these models was massive that the entire world started looking at android smartphones in an entirely new light. So, if you are searching to buy a Samsung phone this season, check out the discounts and offers available during the Daraz Grand Christmas Sale.
Realme Phones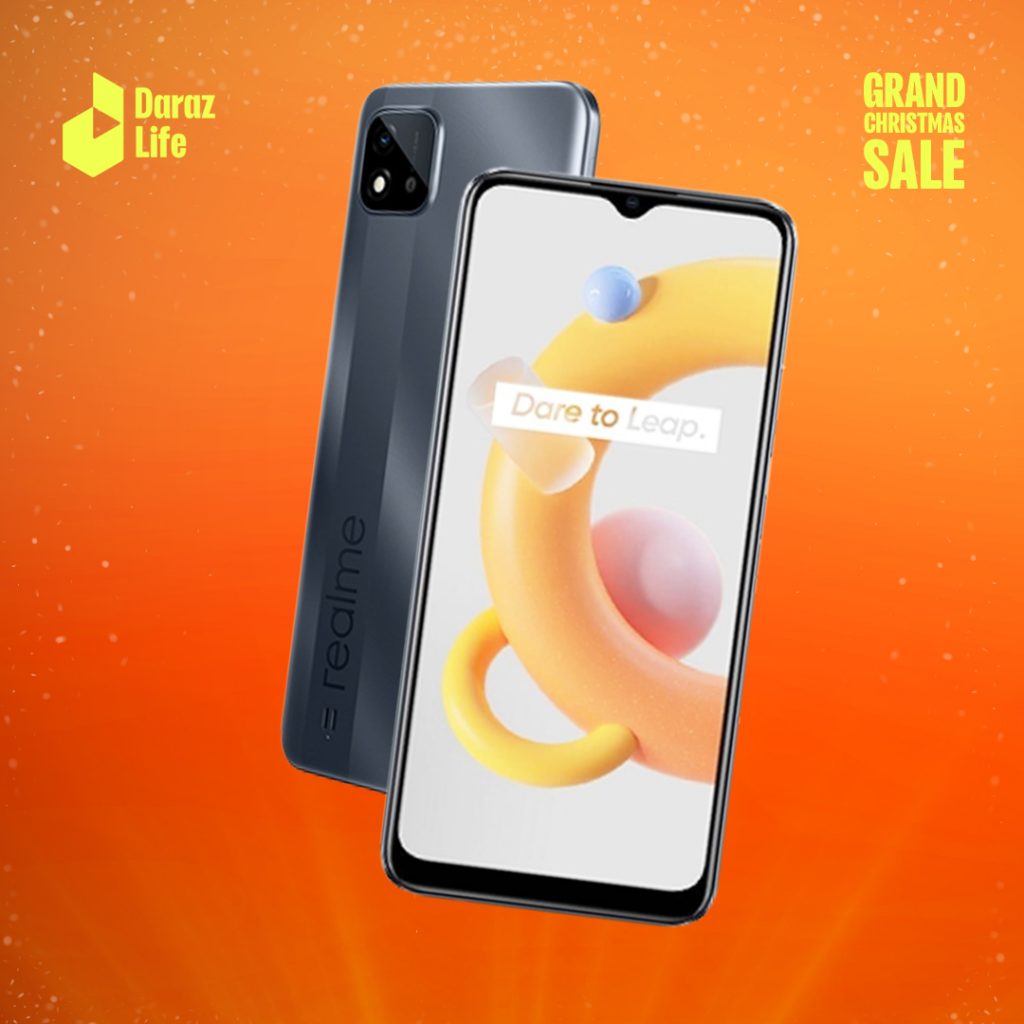 Realme is a budgeted Mobile Phone brand based in China. The brand aims to provide high-quality mid-range smartphones at exceptionally affordable prices to make them accessible to all. If you are on the lookout for a phone that does everything a smartphone should do, the best bet is to go for a brand-new Realme model.
Huawei Phones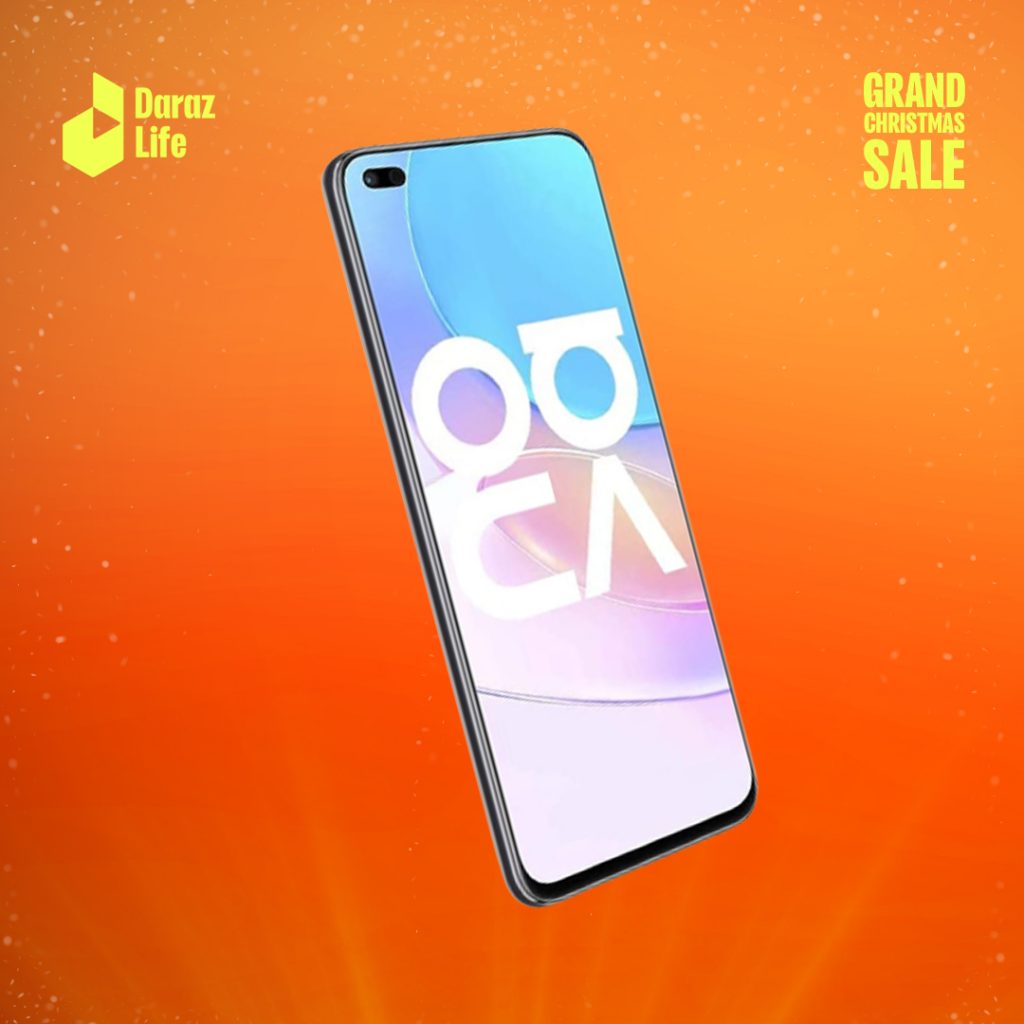 Huawei founded in 1987, has made it a mission to make technology available to people from all walks of life. They are a leading manufacturer of smart devices and hold an industry-wide reputation as a reliable brand. Therefore if you are looking for a reliable phone to achieve your daily tasks, Huawei is a great phone choice to consider.
Nokia Phones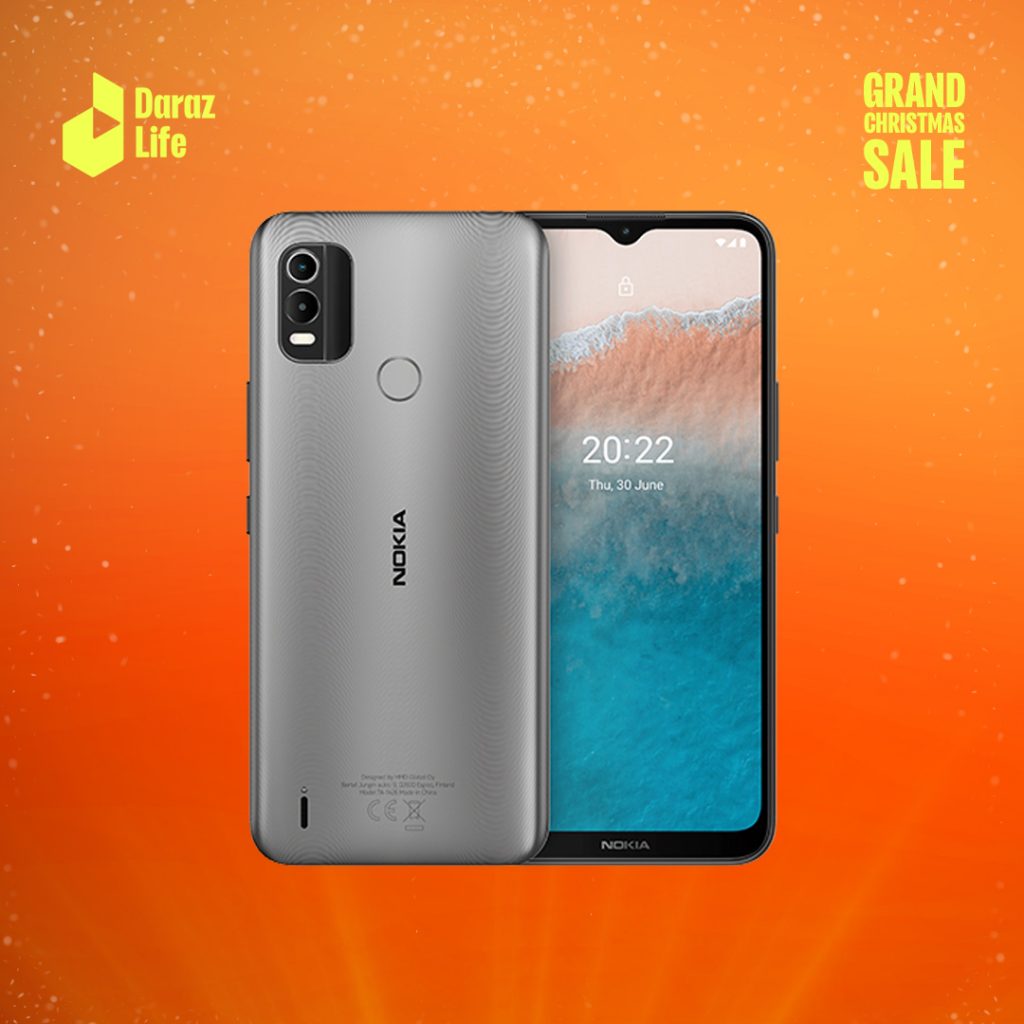 Nokia holds a vanguard reputation for bringing new mobile innovations to the global market. Moreover, they have always offered phones of amazing quality at the lowest price ranges, so everyone has access to their technology. If you are on the lookout for a quality smartphone, you might want to check out the Nokia models available on your Daraz app. Don't forget to collect the discount vouchers to save more.
We hope you will be able to get your dream phone through the Daraz Grand Christmas Sale. If you are shopping for cosmetic gifts this season, read our blog, Amazing Discounts on Cosmetics Items For Christmas.