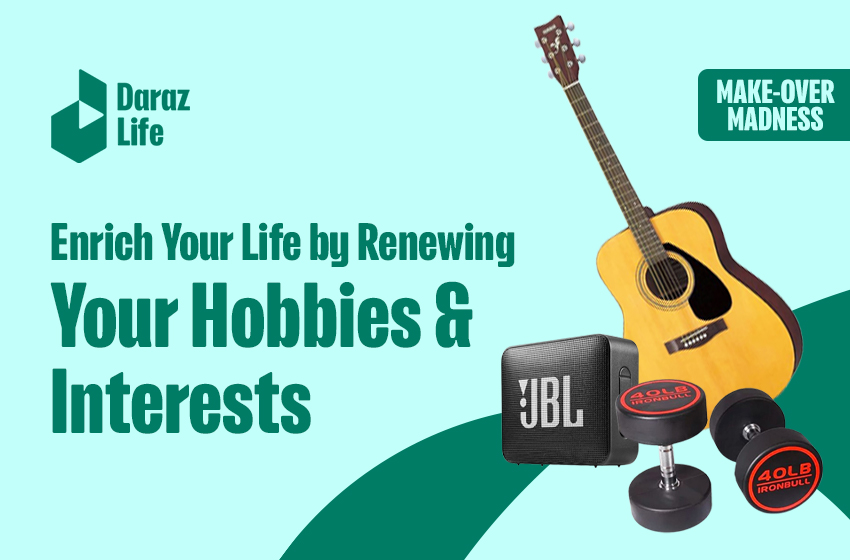 Enrich Your Life With Attractive Hobbies and Interests
Every day presents a new opportunity to embrace attractive hobbies and interests that can enrich your day to days life. So, continue reading to get some inspiration for a bunch of new hobbies and interests you can incorporate into your lifestyle.
Are you seeking attractive hobbies and interests to pursue this year? Read on to find out how you can enhance your knowledge, get fit, and stay entertained.
A fulfilling hobby brings us happiness and improves our life. It offers us the chance to acquire new skills while also giving us something enjoyable to do in our free time. We are quite lucky to have so many choices of hobbies and interests available in the present day and age.
The simplest approach to discovering a new hobby is to give it a try. There are countless fascinating and exciting activities in the world that we could explore and adopt as our own. Since every one of us is unique, our interests and hobbies differ. But when we discover a hobby that we genuinely love and gets us excited, we get hooked. It becomes an enjoyable part of our lives in a personal way.
Adapt New and Attractive Hobbies and Interests With Daraz Makeover Madness
Are you ready to say goodbye to find out new ways you can enjoy your hobbies? Join Daraz Makeover Madness starting on the 27th of January. Shop from over 5 million products that can renew your home, your interests and your entire life.
Let's take a look at new ways to enjoy your free time.
MEDIA, MUSIC & BOOKS
Get up to 60% off when you shop for musical instruments, accessories and books during the makeover madness. Shop from Yamaha, Mike Audio, Sky Music Center, EXPOGRAPHIC BOOKS, M.D.Gunasena and Company (Private) Limited, Samudra Book Shop, and Jeya Book Center, and get free shipping and discount vouchers.
Learn To Play a New Instrument
Singing and playing an instrument can be good for your physical and mental well-being. Research indicates that there is a positive impact of music on neurochemistry. According to research, music can strengthen the immune system, reduce stress and anxiety, and lessen depressive symptoms.
Therefore let that be an excuse for you to learn to play an acoustic guitar or learn to play the piano. It's never too late to learn a new instrument. Also, there are many resources online that can guide a beginner in learning to play a specific instrument. So, if you haven't started learning to play a new instrument, maybe you can start today.
Record Your Own Music
Making music can be such a fun endeavour, even if you are not as good as a celebrity musician. Listening to your own music can be quite rewarding. Just like writing, baking, and other types of hobbies, recording music is a satisfying creative pursuit limited only by your imagination.
Read 30 Minutes A Day
Many of us believe we don't have enough time in the day to establish a new habit, like reading regularly every day. Sometimes when we think of reading, we have a tendency to imagine spending the weekend curled up with a book and reading endlessly. The good news is that you don't need to spend a lot of time reading in order for it to be a part of your regular routine. The key is continuity.
Reading has been proven to reduce cortisol levels and thereby reduce stress levels. Reading for 30 minutes a day has the same effects of relaxation as 30 minutes of Yoga. So, there's another reason for you to pick up the habit of reading every day this year.
TV, Audio & Gaming
Enjoy up to 45% Off on TVs, entertainment sound systems, gaming consoles and speakers when you shop on JBL, Samsung, Nikai, Panasonic, sony, Apple, JVC, Skullcandy, Hisense, MI, Abans, Xiaomi, Orel, Haylou, Amazfit, fintech, and LG. Get discount vouchers, free shipping and a lot of other amazing deals when you shop during themakeover madness.
Upgrade Your Music Experience
Most of us like to listen to music on our headphones. Here's another alternative, you can get a speaker and listen to music and share your experience. Also, why not blast some dance music and get everyone else in your home in on the entertainment? This could be a great way for you to bond with your family.
Upgrade Your Viewing Experience
Most of us love to relax and watch TV as a way to reduce the stressors of the day. Are you tired of watching your favourite tv shows on a tiny, basic TV? Perhaps this is the year you might want to change it. You can upgrade to a bigger smart TV and enjoy all your favourite shows and sports channels. You can experience a whole new level of entertainment simply by upgrading your TV with a larger TV.
Sports & Leisure Equipment
Tired of resolving to go to the gym again this year? There are more ways to lose weight and get in shape besides going to the Gym. Enjoy 40% Off and free shipping when you shop on Lumala, Rockbros, Ronson, Teleseen Marketing, Quantum Fitness, Lumala, and Stallion Riders Bikes.
Strength Train For 20 Mins
Strength training can increase your capacity to do daily tasks and your quality of life. Additionally, strength training helps shield your joints from damage. Gaining muscle can help improve balance and perhaps lower your chance of falling. You'll be able to increase your flexibility as you grow older when you incorporate this fantastic habit into your life.
Incorporate 30 Minutes of Physical Activity
Are you feeling tired and lethargic once you are finished with work? Do you feel like you have no more energy in your body to do any other chores? Now you can change that feeling of misery simply by incorporating 30 minutes of physical activity into your life. It can be something simple as walking. If you do not have the time to go for a run outdoors, get yourself a reliable treadmill. Incorporate this habit and you will feel the quality of your life improving in as little as 3 days.
Take Up an Outdoor Sport
No amount of indoor exercise can bring about the exhilarating feeling of going for a bicycle ride, or going out hiking and camping. If you enjoy water sports, and you can easily find a lake nearby, you can dedicate some time in the week to go rowing. This new hobby might be just what you need to escape the monotony of your daily life routine.
We hope the information in this blog post will inspire you to take up a new hobby or interest this year. If you are shopping for bicycles check out From Bicycles to Exercise Cycles: All Ways You Can Keep Fit this Year