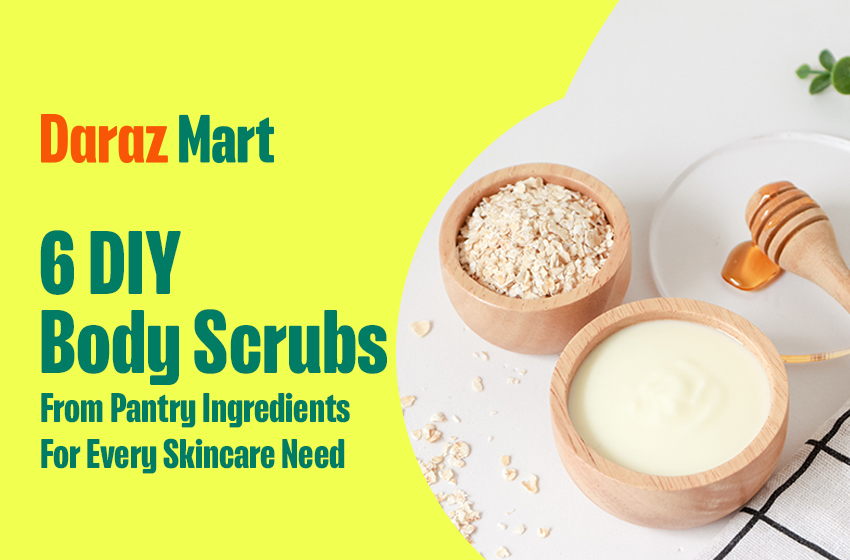 Natural Homemade Scrub for Glowing Skin
If your skin looks as dull as dishwater, it's probably a good time to fix it with a homemade scrub for glowing skin. Read on to find out how to make a natural body scrub or a face scrub with basic ingredients in your pantry cupboard.
Are you wondering how to make an inexpensive homemade scrub for glowing skin? Bring your skin back to life with our natural body scrub recipes.
Natural Homemade Scrub for Glowing Skin With Easy Pantry Ingredients From Daraz Mart
Who doesn't love flawless skin that looks similar to the celebrities we see in magazines? You can own that kind of amazing glowing skin without having to spend a fortune on packaged skincare scrubs that contain chemicals and preservatives. All you have to do is take a look at the homemade scrub recipes below and check your pantry cupboards to find the ingredients.
Benefits of Using a Scrub
Smoothens skin
Stimulates blood circulation
Unclogs pores by removing dead skin cells
Ease of absorbing skincare products.
Daily Essentials At Cheaper than Cheapest Price
Shop on Daraz Mart to get the lowest price guarantee when you shop for daily essentials. Select from a range of products, including cooking essentials, laundry and household products, snacks, beauty products, and baby care products.
Without further ado, let's take a look at 6 different homemade scrub for glowing skin.
Exfoliating Coffee Scrub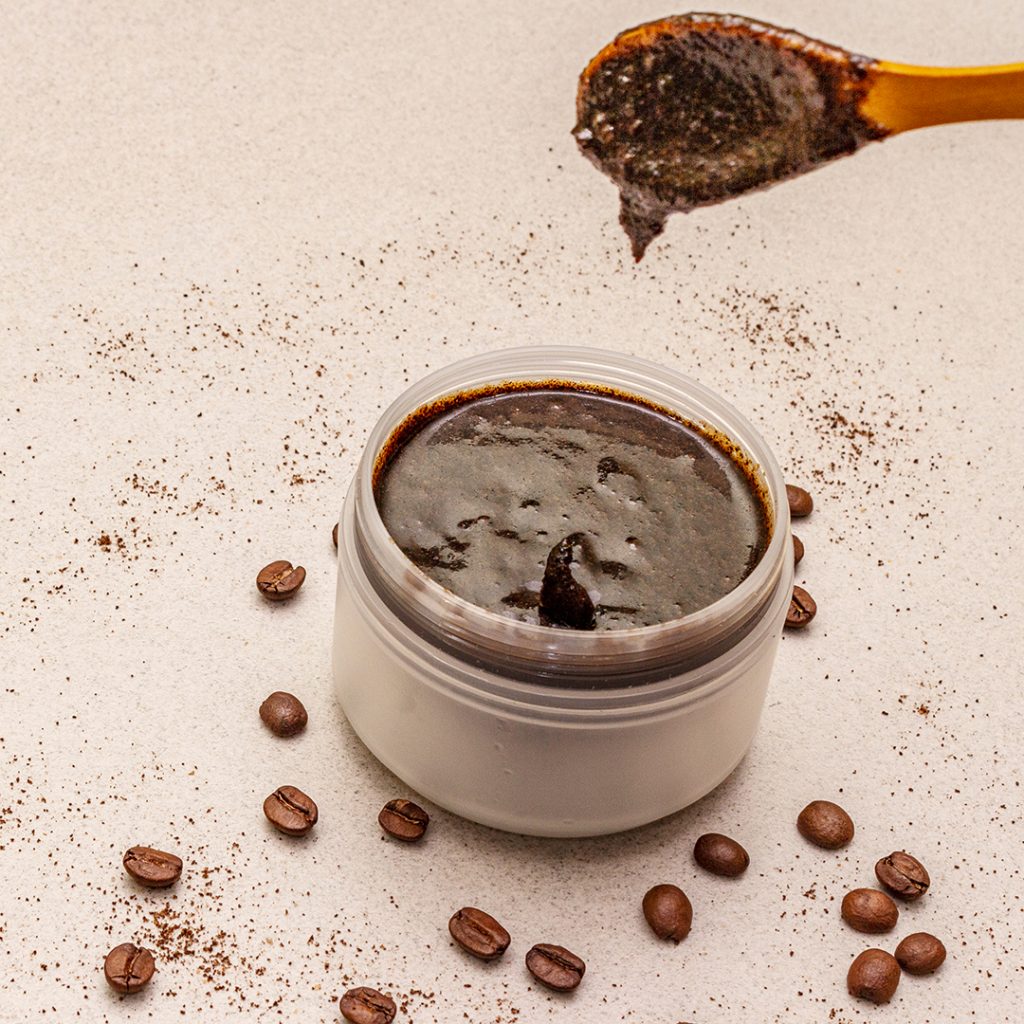 Did you know that some of the best body scrubs are made of coffee and honey? World-renowned aestheticians have sworn by the miracle effects coffee can have on the skin. Coffee removes dead skin cells and exfoliates the skin, while honey moistens the skin.
Ingredients
3-4 Tbs ground coffee
5 Tbs of honey
5 Tbs of olive oil
Mix the three ingredients together. Apply this mixture on damp skin. Massage in a light circular motion for about a minute. Let it stand for five minutes. Finally, rinse with warm water and towel dry.
Anti-Inflammatory Tumeric Scrub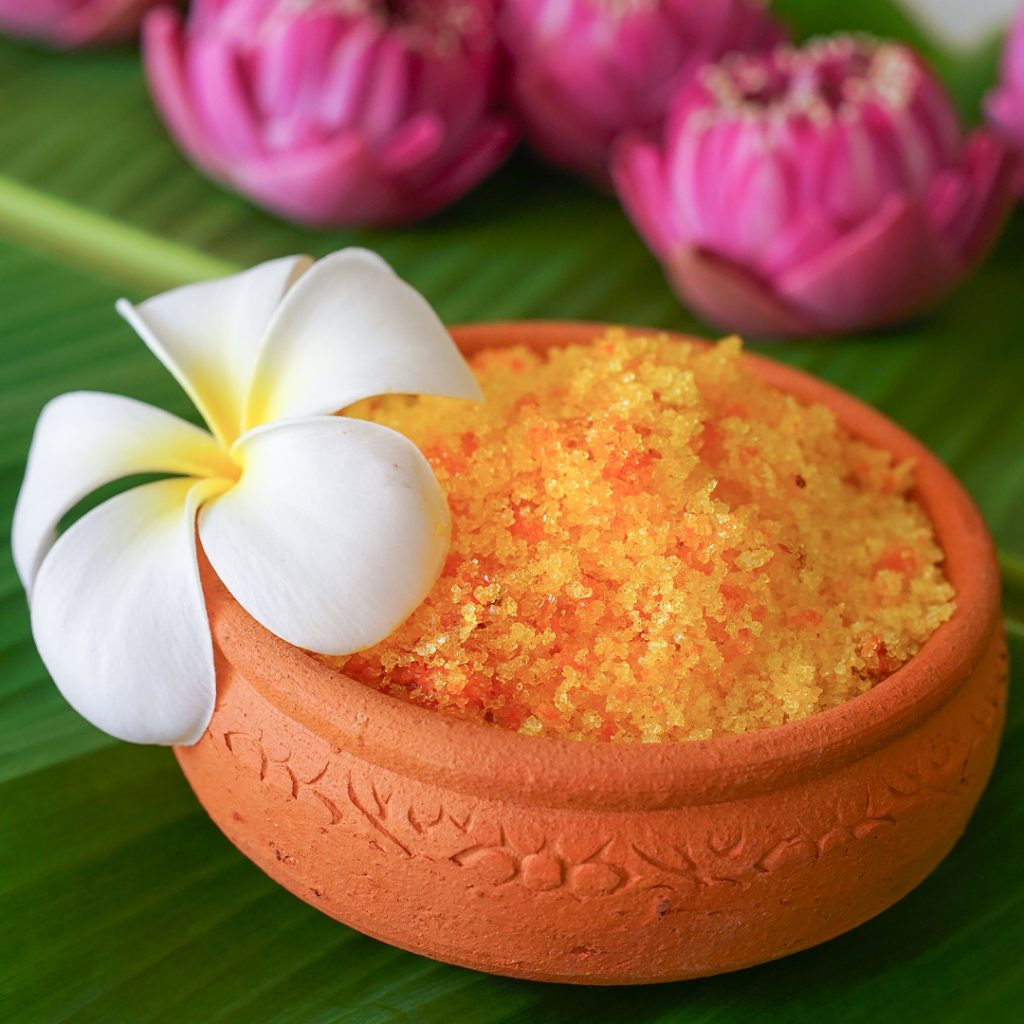 Tumeric is a popular ingredient in most scrubs and masks for two reasons. First, it has amazing anti-bacterial properties that help protect the skin from harmful bacterial infections. Tumeric can also even out the skin tone by improving the appearance of dark spots. This scrub will leave you with a golden natural glow.
Ingredients
1 cup white sugar
1/4th Cup Coconut Oil
2 Tbs Tumeric Powder
½ Tsp Vitamin E Oil
Mix the ingredients together in a bowl and stir with a spoon. Apply on wet skin in a circular motion. Rinse with warm water—Pat dry skin.
Skin Brightening Mandarin Scrub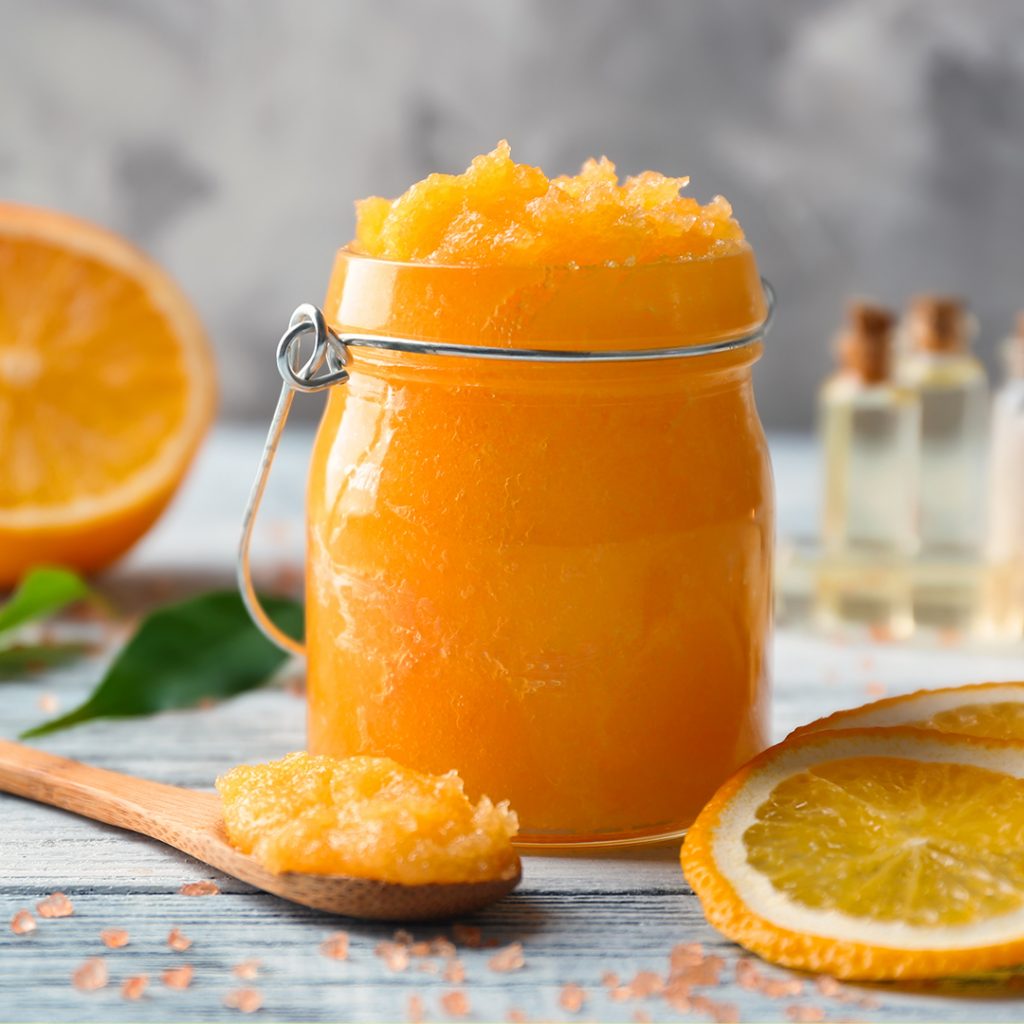 Citrus has, time and again, proved to help to smoothen the skin and brighten the complexion. It can not only rejuvenate our skin; the citrus fragrance can immediately brighten our mood as well.
Ingredients
1 Cup Brown Sugar
1/3rd cup Olive Oil
2 Tbs Honey
Mandarin Zest
½ cup Mandarin juice
Mix the above ingredients thoroughly and let them sit for 5 minutes before using the scrub. This is an ideal scrub you can use in your bath. Nicely massage onto the skin in a circular motion. Rinse off and enjoy the look and feel of soft, glowing skin.
Scrub For Sensitive Skin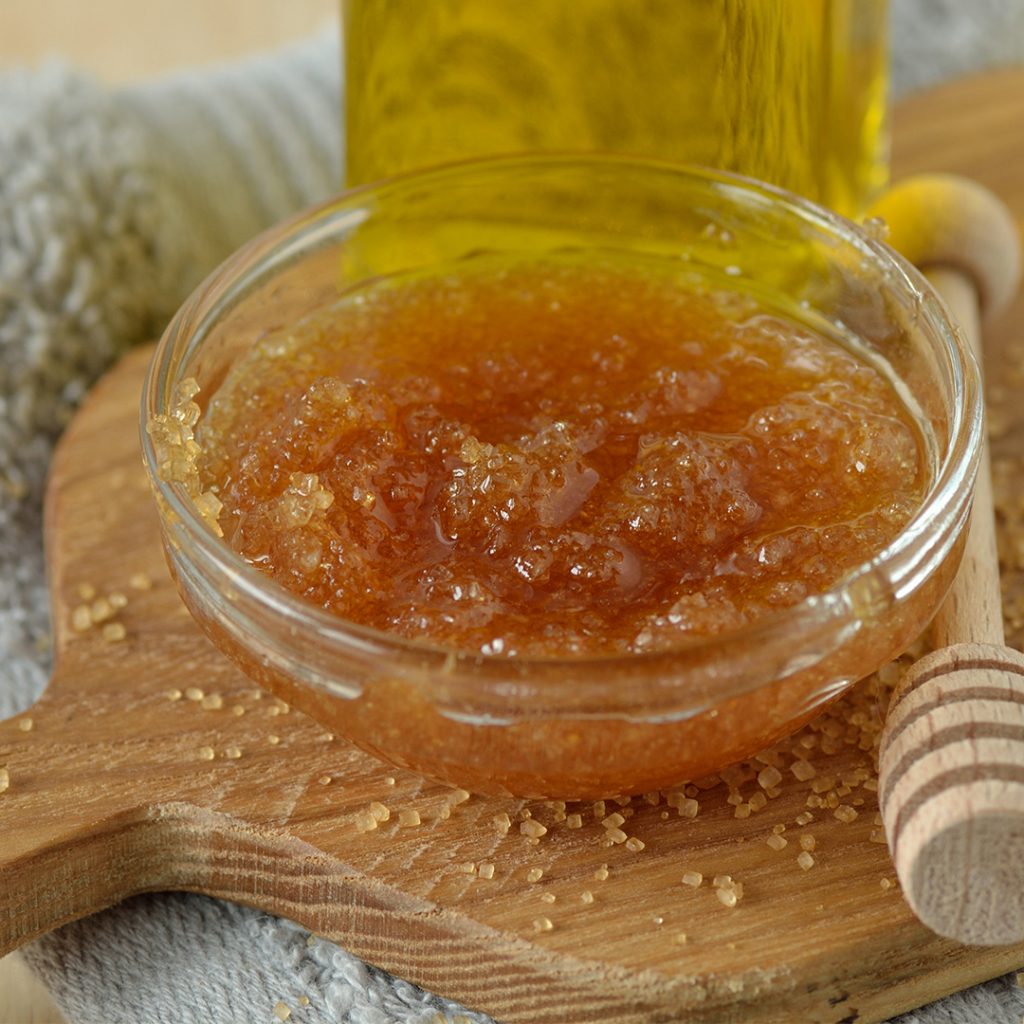 Most scrubs on the market can leave your skin breaking out in acne if you have sensitive skin. Therefore your best remedy would be to use a homemade all-natural scrub to make sure your skin stays smooth and beautiful. In this mixture, honey is one of the key elements that ensure your skin benefits through its natural antioxidant and antimicrobial properties. Furthermore, honey can target clogged up pores and bacterial build-up, which leads to body acne."
Ingredients
1/2 cup of brown sugar
1/4 cup of salt
1/2 cup of the virgin coconut oil
2 Tbs honey
Combine all of the above ingredients together in a mixing bowl. Mix thoroughly. Add more salt or sugar until the consistency feels right. Dampen skin and apply upwards to enhance circulation. Wash off with lukewarm water and pat dry with a towel.
Glow Enhancing Hydration Scrub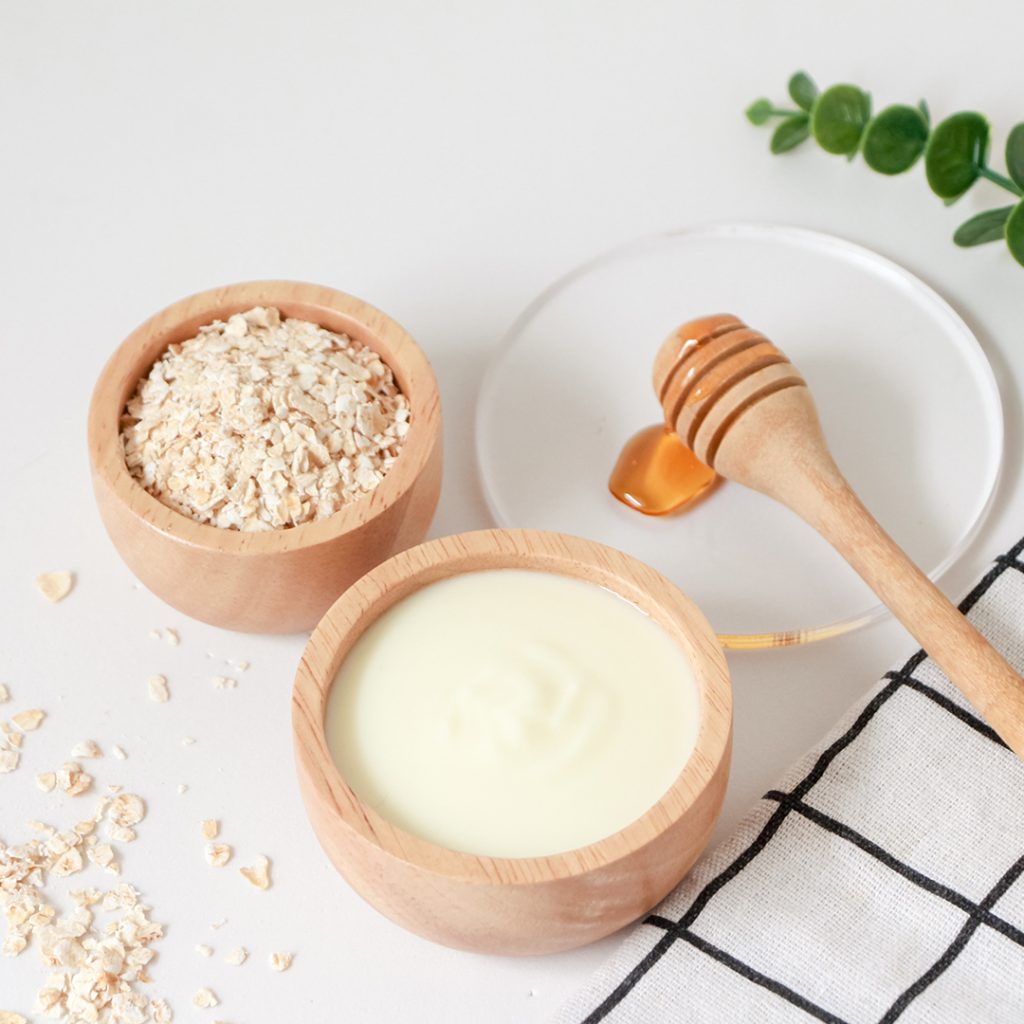 Oats are rich in polysaccharides which can bind water to the skin creating a protective barrier. Also, olive oil is a nourishing ingredient that can leave the skin feeling moisturized.
Ingredients
1 cup of quick oats
1/2 cup of brown sugar
1/2 cup of olive oil
6 drops of lime
Mix all of the above ingredients in a bowl. This is an ideal scrub you can use during a shower. Apply this scrub right before you step out of the shower. Rinse off just enough to leave some of the oiliness lingering on your skin.
Green Tea Face Scrub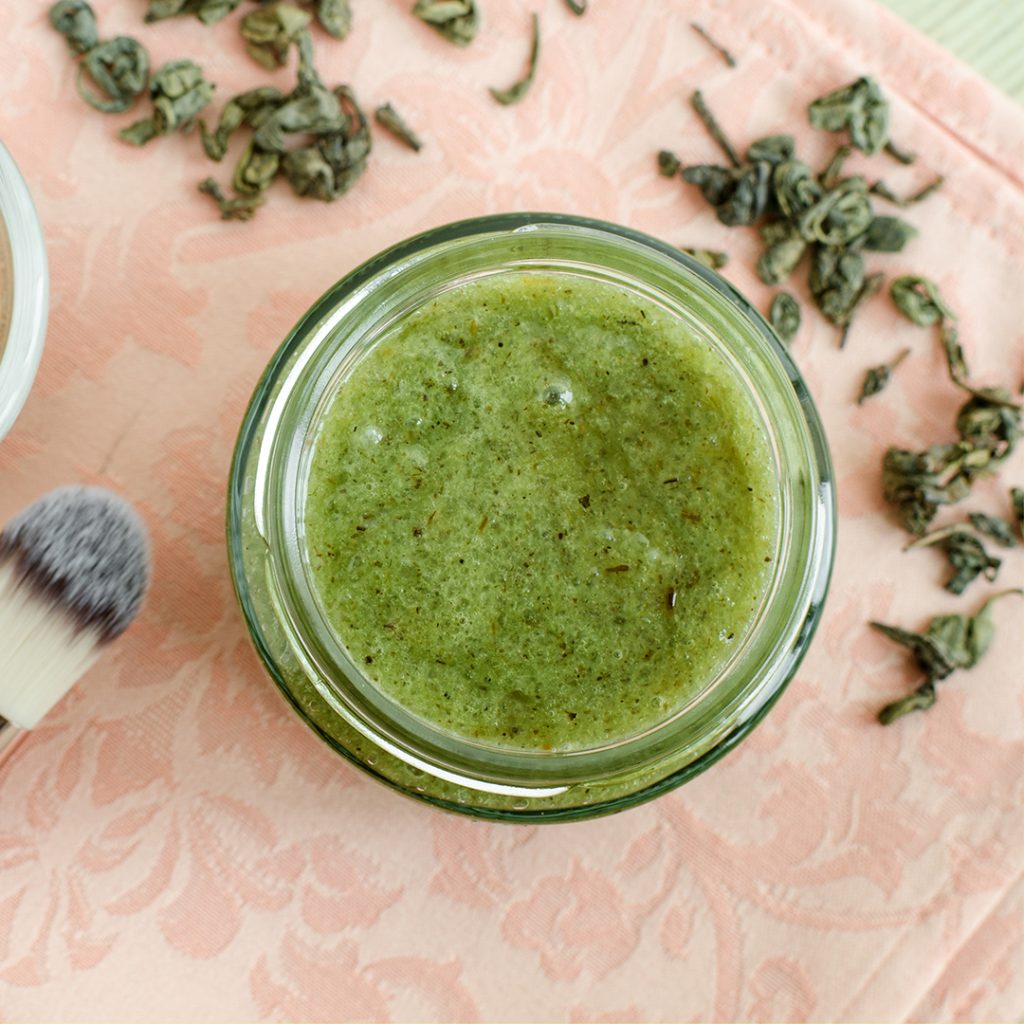 Green tea is rich in natural antioxidants. Therefore it's the perfect ingredient that can go into your facial scrub. It's an essential element which can fight skin damage caused by UV rays.
2 Green tea bags
1 Tbs Honey
½ Tbs Sugar
Place the green tea bags in half a cup of water and allow it to brew for two minutes. Tear open the bags and place the green tea leaves in a mixing bowl. Mash it with your fingers. Add honey and sugar. Mix everything up. If the mixture feels dry in consistency, add a few drops of brewed green tea. Cleanse your face. Apply the mixture on your face in a circular motion. Leave it for 15 minutes and then rinse off with lukewarm water.
We hope these scrubs with simple pantry cupboard ingredients will make a difference in your skincare routine. If you are shopping for more beauty products, don't forget to check out, Affordable and Effective Skincare Products in Sri Lanka.