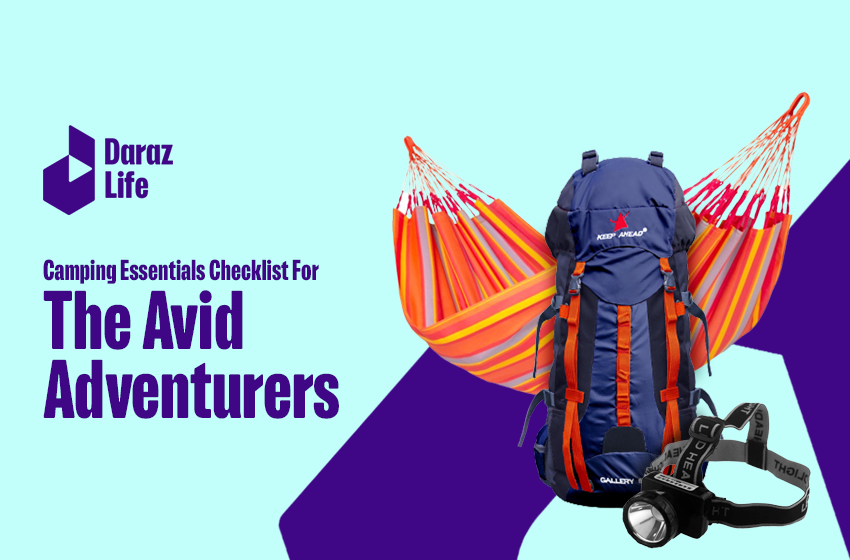 Camping Gear For The Avid Adventurers
A camping gear checklist is a lifesaver whether you are a camping noob or the ultimate outdoor survivor. Our checklist below will save you time and money.
Camping Gear Checklist For A Satisfying and Comfortable Outdoor Adventure
When it comes to camping, being well-prepared is key to ensuring a safe and enjoyable outdoor adventure. Whether you're a seasoned backpacker or a novice camper, having the right gear can make all the difference while you explore the great outdoors.
In this camping gear checklist, we'll explore the must-have items that should be on every outdoor enthusiast's packing list.
Solar LED Torch System
A reliable lighting source is crucial for any camping trip, especially when the sun goes down. Therefore, the Solar LED Torch System is an excellent choice. It provides sustainable lighting while also serving as an FM radio and speaker. With its rechargeable battery and solar panel, you won't have to worry about running out of power in the wilderness.
Portable Hammock
There's nothing quite like relaxing in a hammock amidst nature's beauty. Therefore, it's always a great idea to pack a hammock when you hit the outdoors. A portable hammock is lightweight, easy to set up, and offers a comfortable spot to rest and unwind. Whether you want to take a nap or simply enjoy the serene surroundings, a portable hammock is a must-have for every camper.
Compass
Getting lost in the wilderness is never a pleasant experience. However, it's a situation that you cannot completely rule out. That's why a compass is an essential tool for any backpacker. Even with modern GPS technology, having a compass as a backup is wise. Look for a durable stainless steel compass that will withstand outdoor conditions and help you navigate your way with ease.
Head Light
Exploring the campsite or going for nighttime hikes requires proper illumination. A headlight keeps your hands free while providing bright light wherever you look. Look for a lightweight and adjustable headlight with long battery life to ensure visibility in the dark.
Leech Socks
Are you planning to take a hike or camp around wetland areas such as rainforests or hill country? In that case, make sure you pack leech socks along with your hiking shoes.
For campers venturing into areas with leeches or other crawling insects, leech socks are a must-have in your backpack. These reusable, adjustable socks protect against leech bites. Hence, it can make your outdoor activities more comfortable. Their anti-slip and breathable design ensures optimal comfort during hikes and nature walks.
Camping Tent
If you plan to spend a night or two in nature, it's essential to add a camping tent to your checklist. A reliable and sturdy camping tent is a crucial item if you are overnighting it on a campsite. Look for a tent that suits your needs in terms of capacity. Additionally, it's important to pay attention to factors such as weather resistance, and ease of setup.
Portable Gas Stove
A portable gas stove is a convenient and efficient way to cook your meals during camping trips. It provides a reliable heat source and is compact enough to fit in your backpack.
Backpack
Last but certainly not least, a good hiking backpack is essential for carrying all your gear. Look for a backpack that offers ample storage capacity, comfortable shoulder straps, and durable construction. A 60L backpack, for example, provides enough space for your essentials while being lightweight and travel-friendly.
As outdoor enthusiasts, backpackers, and campers, having the right gear can enhance your camping experience. This camping gear checklist covers some of the must-have items that will make your outdoor adventures more enjoyable and convenient. Remember to pack these items when you go out on your next unforgettable journey into the wilderness.
If you are looking for phone accessories to carry on your outdoor adventures, check out Must-Have Phone Accessories in 2023.