Be Ready, Stay Home! – List of Emergency Contact Details
Here is a list of emergency contact numbers from local units that you can contact at any given moment – keep it handy, bookmark this page, take a screenshot, save the quick access glance card we've created.
Stay safe, stay happy – and do it from home!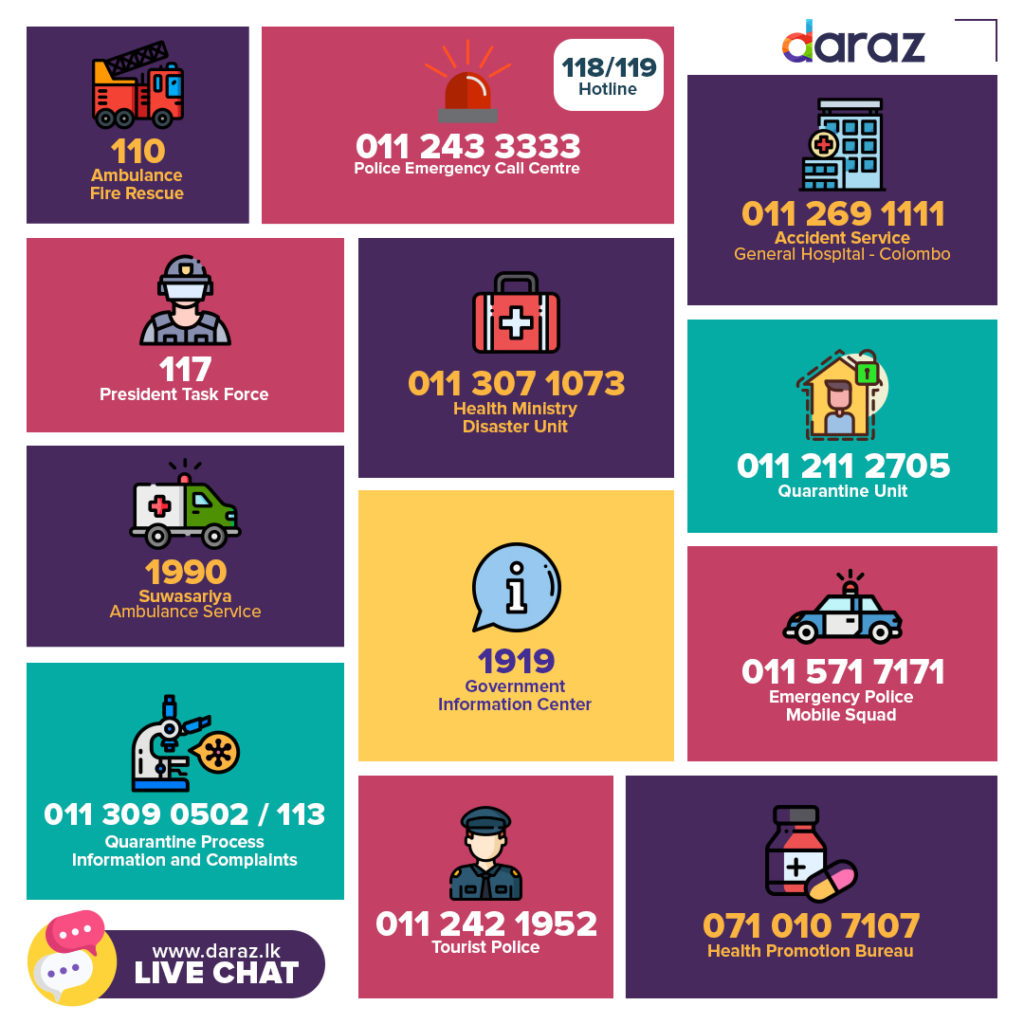 Health and Safety
Accident Service – General Hospital – Colombo
Ambulance / Fire Rescue
Suwasariya Ambulance Service
Health Ministry Disaster Unit
Health Promotion Bureau
Security
President Task Force
Police Emergency Call Centre
Emergency Police Mobile Squad
Tourist Police
Quarantine Information
Quarantine Process Information and Complaints
Quarantine Unit
For More Information
Government Information Center
Keep these emergency contact numbers accessible just in case.

If you are running out of your daily essentials or medicine, do shop online with Daraz – we deliver all your goodies to your doorstep – and for free in most areas, like Colombo 1 to 15.
Here's to #ConqueringCOVID19 the Daraz way!