All you need to know about DarazMall Fest 2020
Were you looking for the best prices in town? The biggest sale for 100% genuine products from your trusted brands with an easy 14 day return policy. DarazMall Fest 2020 will be live from the 15th to the 21st September. Don't be afraid to shop for all your branded goods online.
What is Dmall Fest?
Daraz Mall also known as DMall, is ready with the largest brand portfolio in Sri Lanka. More than 400 famous brands are now available at your fingertips. DMall Fest offers a stunning variety of brands ranging from Electronics, General Merchandise, FMCG & Fashion.
Shop branded – shop authentic – Shop on DMall! All you gotta do is search for your products and check for the updated DMall sticker.
What can you find on Dmall?
When you want branded, Daraz gives you the most trusted brands with 100% authentic products. Daraz Mall Fest Brand partners with Oppo, Revlon, Janet, Arpico, Mitshu, Concept store, Bean Bag Lanka, Vantage and GMT.
Grab hold of your newest mobile phone, update your cosmetics or revamp your home with the latest goods in town.
Ever dreamt of Brand vouchers? DMall Fest will make them come true. Get exciting vouchers from the top 200 brands onsite.
DMall Fest is Big and it gets Better!
The best deals in town
We've got the Daraz Sale favourites once again. Flash Sales, Mega Deals, Vouchers and Games!
Get upto 25% off on 25 leading brands you can find in Sri Lanka between 7.00pm tp 9.00pm on Daraz Mall Fest. Mega deals just got bigger with an enormous price slash on 100+ branded products.
One-rupee Game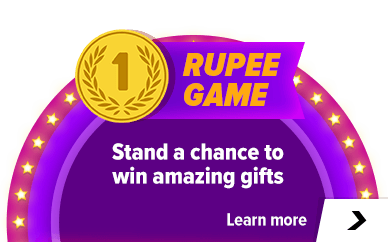 Stand a chance to win amazing gifts worth more than Rs. 40,000 for just ONE RUPEE. Daraz has listed out your favourites to bid and win! Samsung Galaxy A20s phone, OPPO Enco W11 air dot , Stainless Steel 4 Burner Gas cooker, Multimedia speaker, Industrial Stand Fan , Bean Bag and among the many products on board.
More Offers
Daraz Mall Fest is all set to gift you the latest IPhone SE. Buy anything above Rs. 1500 from Daraz Mall between 5pm -7pm and test your luck.
Daraz First Games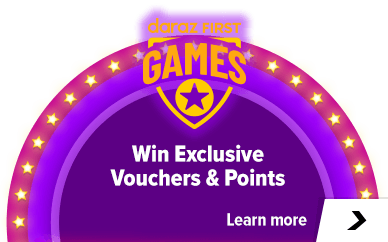 Tis the Season to be jolly! Daraz First Games are back for DMall Fest. Play online games on Daraz. Score more-Shop More! Get the highest score and be the lucky winner of amazing vouchers.
Bank offers for Brands
Daraz has partnered with the leading banks in Sri Lanka such as Seylan NDB, Sampath, HSBC and Commercial Bank offering a further 10 % OFF on all credit cards.

Master card is on board with an extra 12% OFF sitewide (T&C applied).
How can you get ready?/ Are you ready?
Daraz Mall Fest 2020 presents your Trusted brands, 100% Authentic & 14 Days return policy". Showcasing 415+ Official brand and certified stores providing a wide range of products.
Starting from 15th of September 2020
Daraz Mall fest presents "Trusted Brands , 100% Authentic , 14 Days return policy" bringing you the premium quality shopping experience from the best brands for 2020.

What do you have to do?
If you haven't got the Daraz App on your mobile phone, Download the Daraz App now!
Follow your favourite brands in town
Switch on your notifications and await the latest price drops, mega deals and flash sales
Add to cart your favourite products
Watch the Dmall Fest countdown!
The biggest brands are on sale! Have your budgets ready to shop online till you drop on Daraz Mall Fest for your favourite brands in Sri Lanka. Don't miss out the exclusive price drops, massive discounts and expensive giveaways. Start hunting for the DMall Fest 2020 sticker on site.
Remember the mantra: Trusted Brands , 100% Authentic , 14 Days return policy. Only available on Daraz!