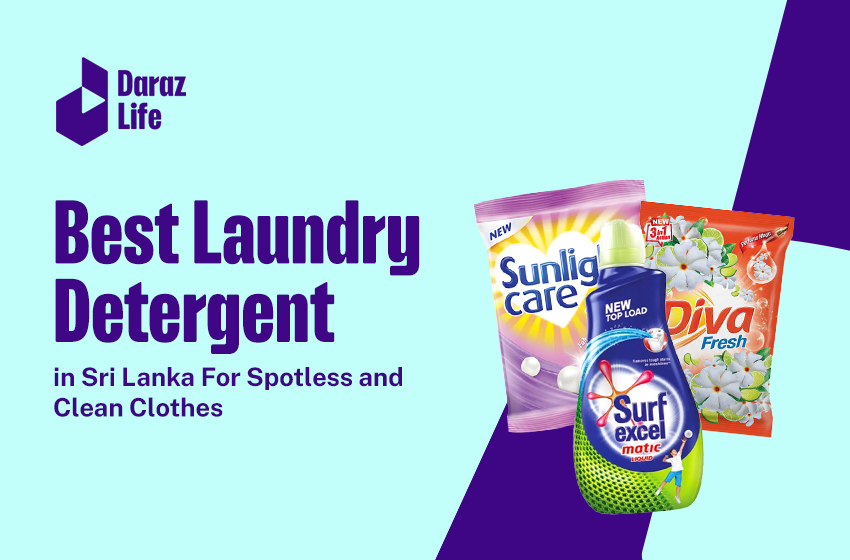 Best Laundry Detergent in Sri Lanka
Only the best laundry detergent can remove those stubborn stains and marks from your clothes. Therefore, continue reading to find out some of the best options in the market.
Are you searching for laundry detergent that will give you value for money? Ahead, we have listed some of the top detergents in the market that can work magic on your dirty laundry and ensure your clothes are fresh and stain-free.
There are so many options out there when it comes to washing powder and washing liquids. Each product has its pros and cons. Some products are tough on stains but do not smell nice. Other products have a pleasant fragrance but do not perform as well as they should. Therefore we decided to pick and choose some of the reputed brands available in the Sri Lankan market. These products can leave your clothes looking clean and smelling fresh.
Daraz Laundry Tuesdays
Get rid of the dirt and grime, and bring back the clean and shine with Daraz Laundry Tuesdays. Get on your Daraz App on Tuesdays to Save up to 20% off when you shop for laundry and cleaning products. You can shop from a range of products, including laundry detergent, surface cleaners, dishwashers, and so much more.
Clean your home for less with Daraz Laundry Tuesdays! Let's take a look at some of the best options in the market.
Sunlight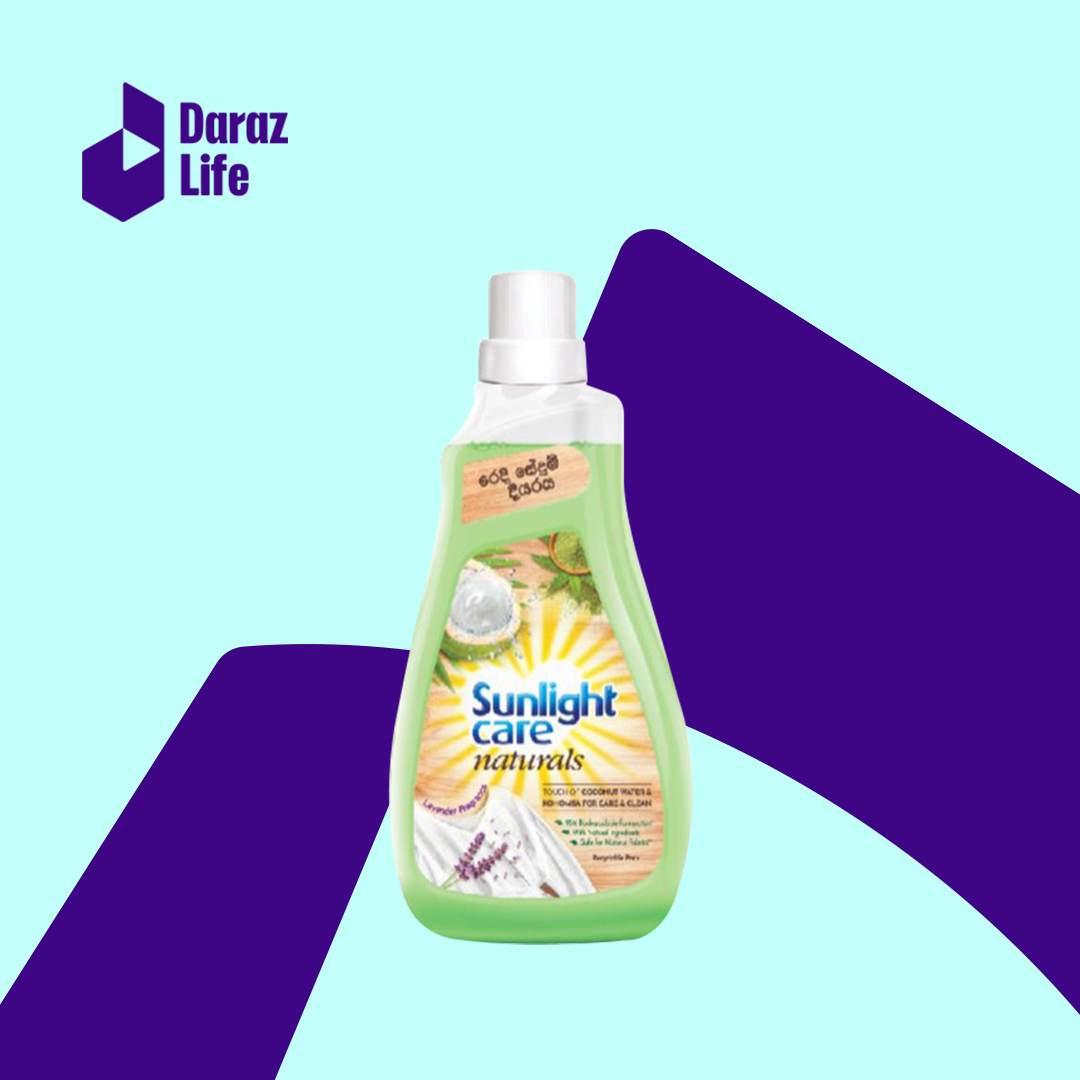 Sunlight has been an iconic detergent brand name in the Sri Lankan market for decades. It is one of the first products introduced by Unilever and has won the trust of millions of consumers worldwide for years and years.
Sunlight's history dates back to 1885 when it was first sold in the UK during a time of poverty and ill health. It's founder was on a mission to make health and hygiene affordable to ordinary people of the society. Over a hundred years later, Sunlight is still the soap or detergent of choice when it comes to household chores, cleaning, and washing.
From the beginning of 2022, you can find Sunlight detergent in four different fragrances in Sri Lanka. The most attractive feature of the brand is affordability. Additionally, if you like to use liquid detergent, Sunlight also offers liquid detergent. It is very convenient to use and dissolves easily in water at any temperature.
RIN
Our next brand of choice is RIN. It's another brand that has been in the Sri Lankan market for decades. The brand was first launched in India in 1969, and it uses a bolt of lightning in its packaging, which is synonymous with providing 'dazzling white clothes with one stroke.'
RIN detergent powder first reached the market in 1994. It became popular among consumers due to the amazing fragrance that penetrates every fiber within the fabric. Additionally, it's tough on stains. It can remove even the most difficult dirt stains from difficult areas like shirt collars and cuffs. Furthermore, the washing powder has amazing properties, which is great for washing white clothes, such as school uniforms.
Diva
Diva is a renowned household brand that is marketed by Hemas Consumer Brands. It holds a reputation for offering exceptional laundry care solutions to Sri Lankan families. Diva, a distinctly Sri Lankan brand, has been on a quest to become one of the most loved household brands in Sri Lanka, with an emphasis on offering the best value for money, since its establishment in 2003.
Diva washing powder is affordable and it perfectly meets the laundry care demands of the Sri Lankan household. Diva's flagship washing powder has a 3-in-1 action superior formula that has fibre clean technology, optical brighteners, and perfume magic which deliver amazing results. You will instantly notice that your clothes look better and smell better.
Starlight
This is a brand manufactured by Star Holdings International. It has superior technology comprising anti-bacterial properties, in-built fabric softeners, colour optimizers, and dirt blasters. This combination can tackle even the hardest stains that cannot be removed with regular washing powder. Therefore if you are in search of a quality washing powder that can provide a superior laundry cleaning experience, you should definitely try Starlight Washing Powder.
Surf Excel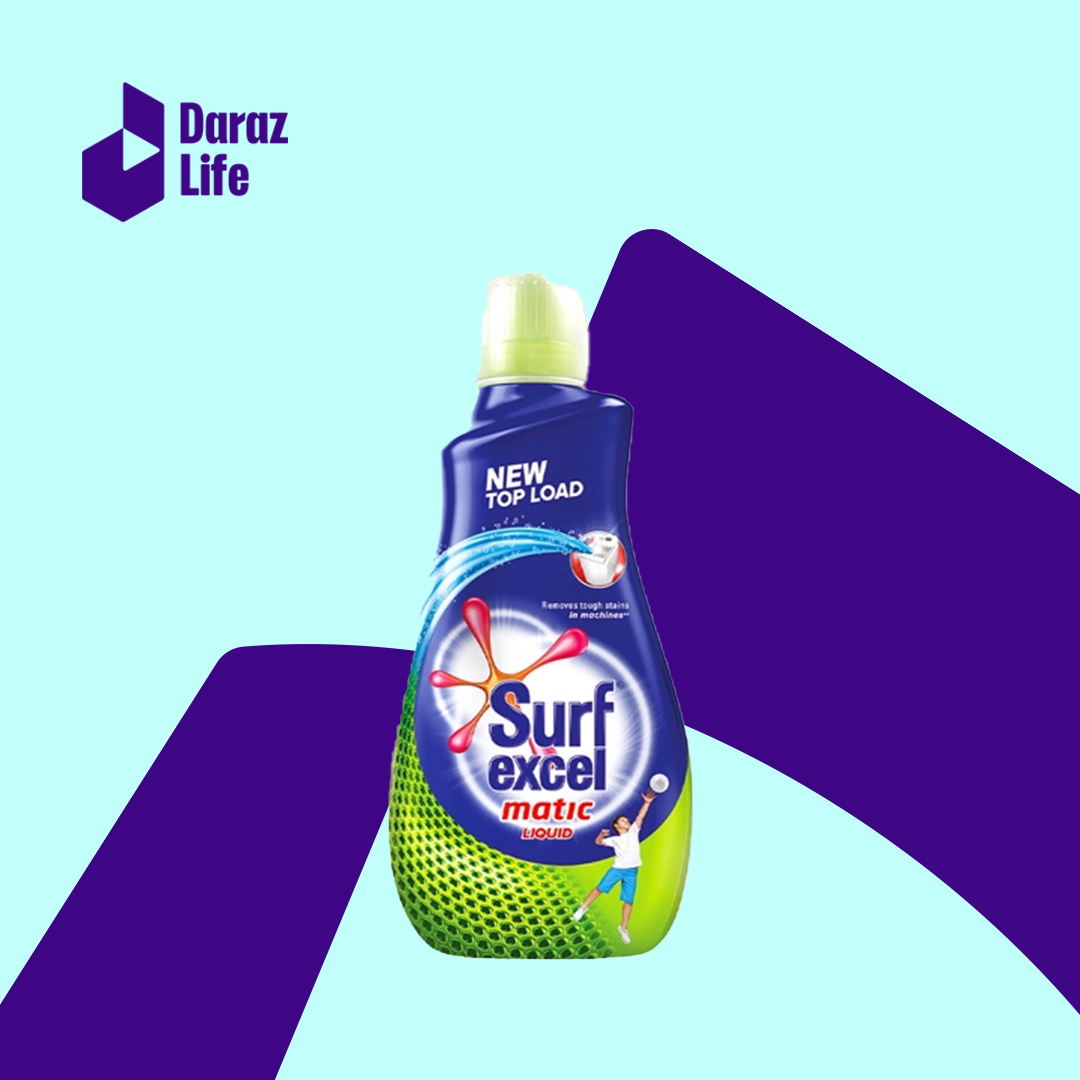 Surf Excel is the washing powder manufactured in India. It was introduced to the market in 1959 and has been a household favorite for decades. It has become a popular detergent among the country's middle-income households.
Surf Excel is distributed by Uniliver and holds a reputation in stain removal while infusing the fabric with a captivating fragrance and smooth softness. The detergent formula is known to be gentle on hands making handwashing laundry a more pleasant experience.
The brand has also introduced a washing liquid, which is perfect for removing the smallest dirt particles from fabric when the laundry is done in a washing machine.
Hope you enjoyed learning about the best laundry detergent in Sri Lanka. Don't forget to shop on the Daraz App on Laundry Tuesdays and get up to 20% Off on washing powder and liquids. If you are shopping for more household cleaning items, check out our blog; Keep Your Space Clean with Essentials Under Rs. 500 as You WFH.