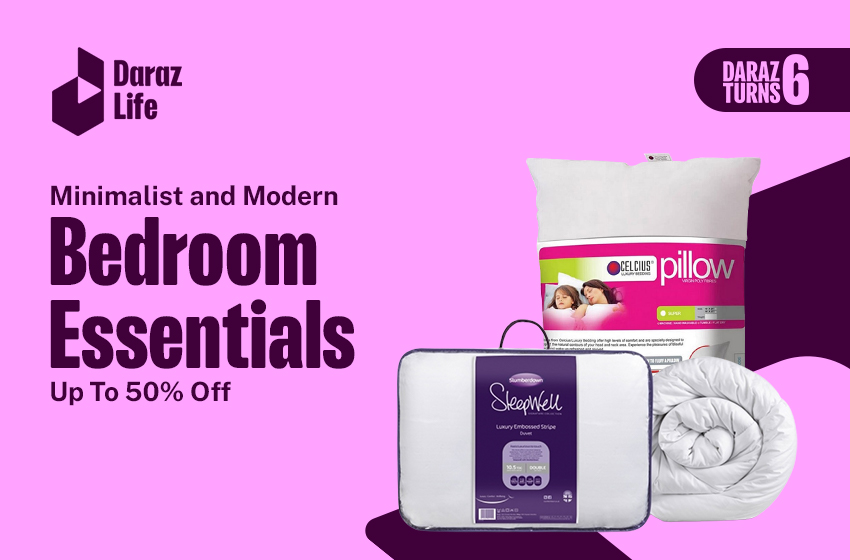 Minimalist and Modern Bedding Essentials Up To 50% Off
Shopping for minimalist yet stylish bedding can be more expensive than your think. Therefore, celebrate the advantage of the Daraz Birthday sale and get up to 50% Off on bedding and other essentials for your bedroom.
Are you shopping for bedding and other bedroom accessories? Shop from the Daraz Birthday sale and get the season's best bargains.
Daraz is Turning 6! Get Huge Discounts on Bedding and Other Essentials
Join in the party as Daraz turn 6! Live, Play and Explore the Birthday Sale from the 27th of September and get up to 75% Off. Shop for Mega Deals, Get Bank discounts, Instalment plans, and massive giveaways! Download the Daraz app today and celebrate shopping.
Save up to 50% off when you shop for bedroom and bath accessories from Daraz Mall flagship stores Celcius, The Bedsheet Factory, Southern Smart, Linberry, Halcyon, and Mirani Mosquito Net. Furthermore, get Free Shipping, collectible discount vouchers, and other giveaways when you shop from these brands.
Get genuine products for the lowest prices when you shop at Daraz Mall. Daraz Mall has more than 450 brands in various categories on board. You can get 100% authentic products with Faster Delivery and a 14-day easy return policy.
So, get on your Daraz App starting from the 27th of September and join the Daraz Birthday Celebrations. Let's take a look at some of the bedroom accessories available on the platform.
Pillows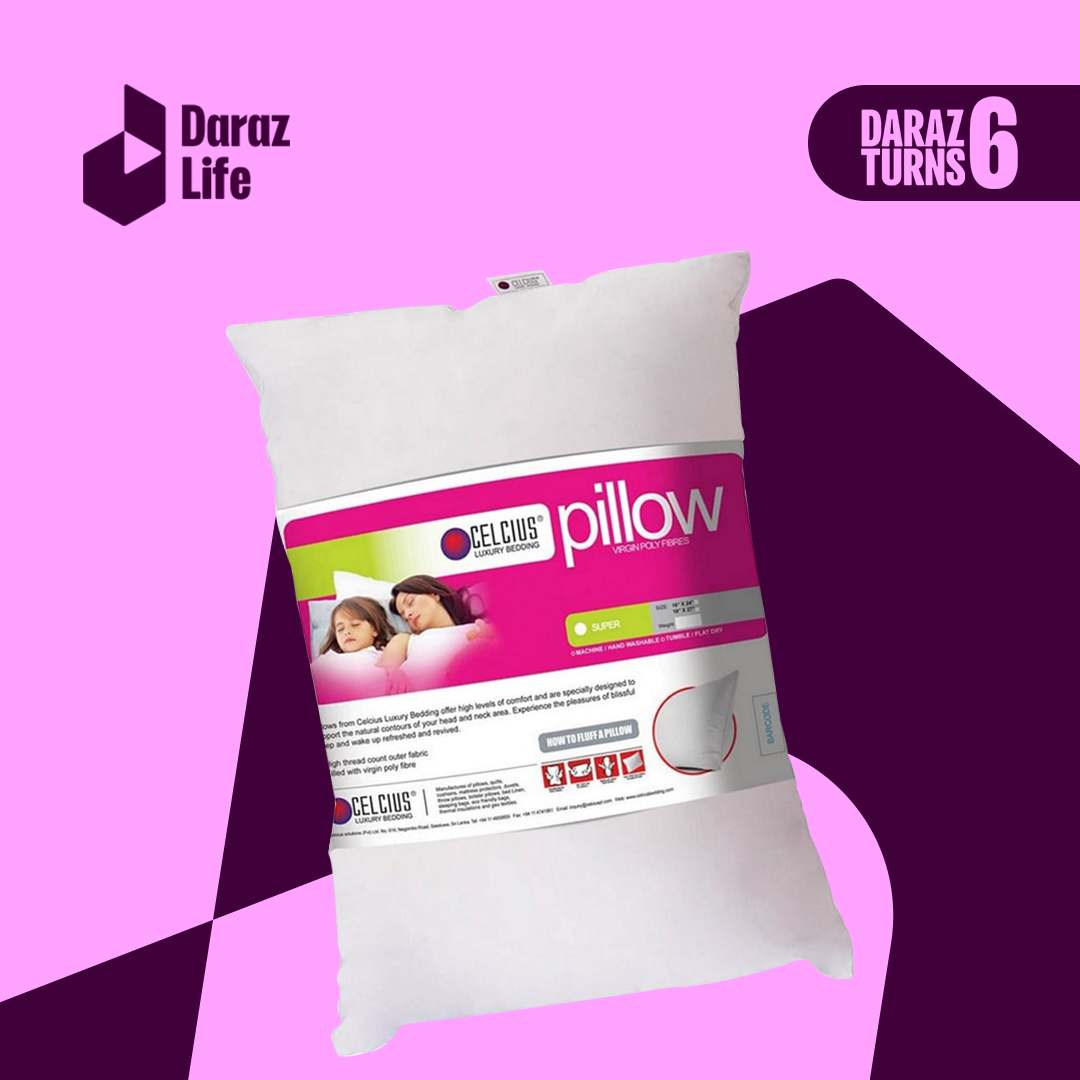 Have you ever asked yourself how many pillows you should have in your bed? If you are seeking maximum comfort and want to enjoy an aesthetically pleasing appearance, we recommend four to six pillows, depending on the size of your bed.
The popular opinion is that you only need one pillow under your head. So, what are some reasons you need to get new pillows? If your pillows are old and flat, it's highly doubtful you will get a night of much-needed beauty sleep. They are not only uncomfortable, but old pillows also have dust, mites and other allergens that can be harmful to your health.
Furthermore, if you require neck support, you might want to own a contoured pillow that conforms to the shape of your head and neck. So, whether you need pillows for added support or decorative purposes, make the most of the special offers on the Daraz Birthday Sale.
Pillow Cases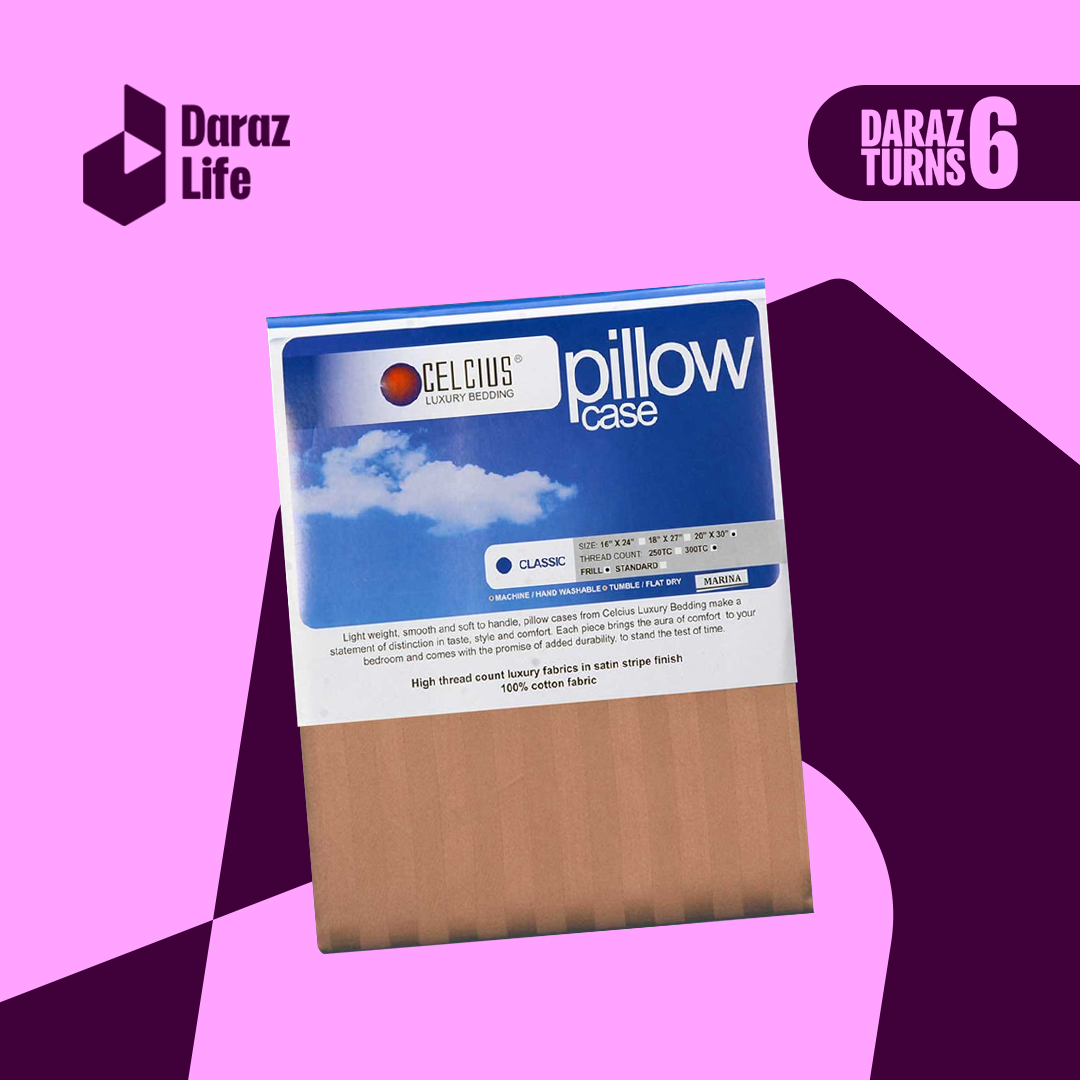 Why is a pillow case so important? They are the best solution if you want to use your pillows in good condition for a long time, and they protect the exterior of your pillows from the natural oils of your skin and hair.
Additionally, if you want your bedroom to look and feel nice, it's important to colour-coordinate the pillowcases with the rest of the bedding and décor.
Bed Sheets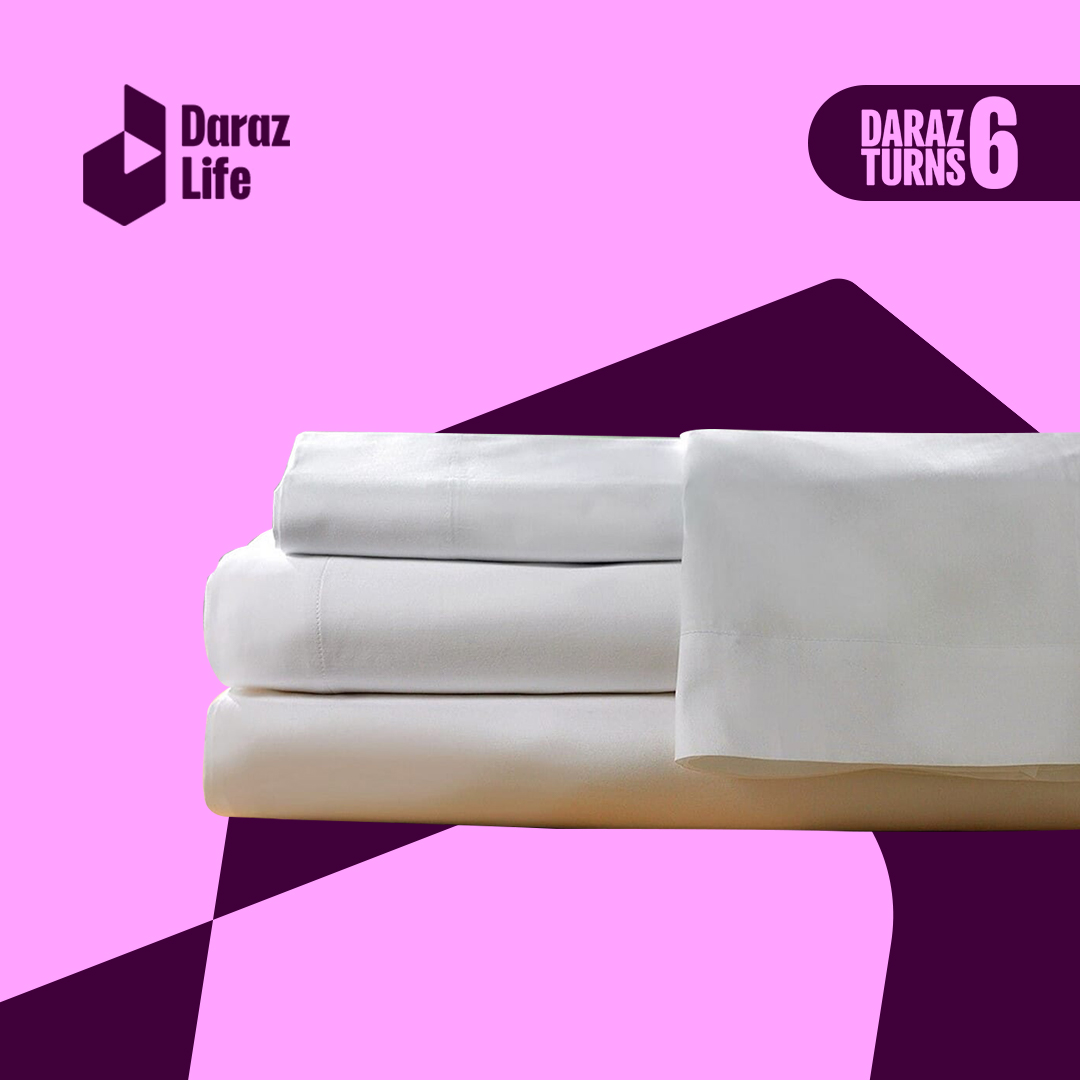 Looking for that perfect layer of comfort and softness as you slumber? Your bed sheets can decide whether you will toss and turn throughout the night or sleep like a log. So, wisely choose your bed linen.
When you live in a warm and tropical climate like Sri Lanka, it's advisable to go for a blanket of lightweight fabric. Check out the beautiful bed sheet options available on Daraz at fantastic prices during the Birthday sale. If you are going all out, you can even find great Egyptian cotton bedsheets at reasonable prices. Also, if you do not have time to make your bed every morning, you can find fitted bed sheets that will be convenient for your lifestyle.
Duvets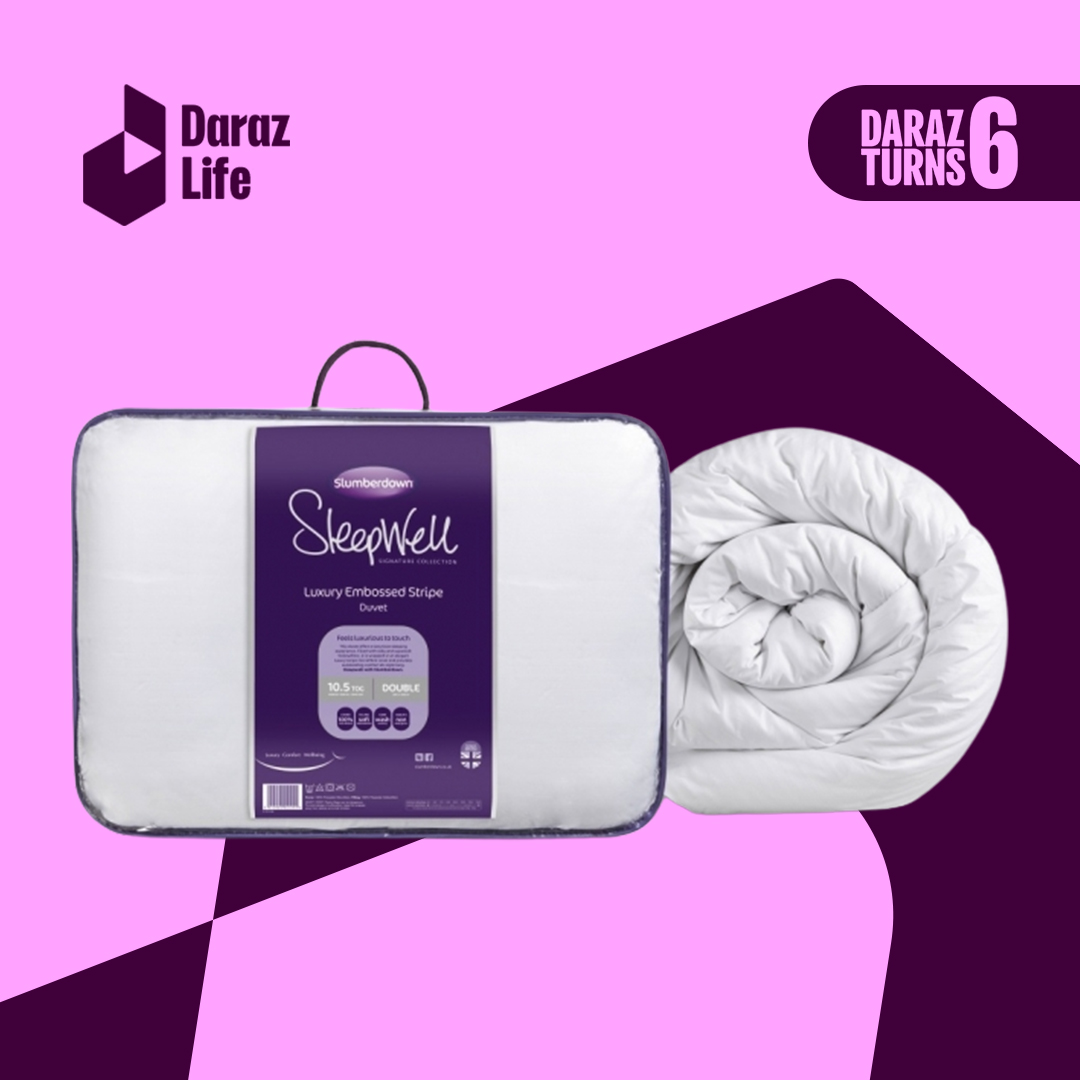 A high-quality duvet can not only contribute to the luxurious sleeping experience, but It can also add a nice look and feel to the bed. Duvets are comparable to comforters in that they are filled with layers of material. The most common fill is feathers, but there are other alternatives, such as polyester batting, wool, or silk.
Mosquito Nets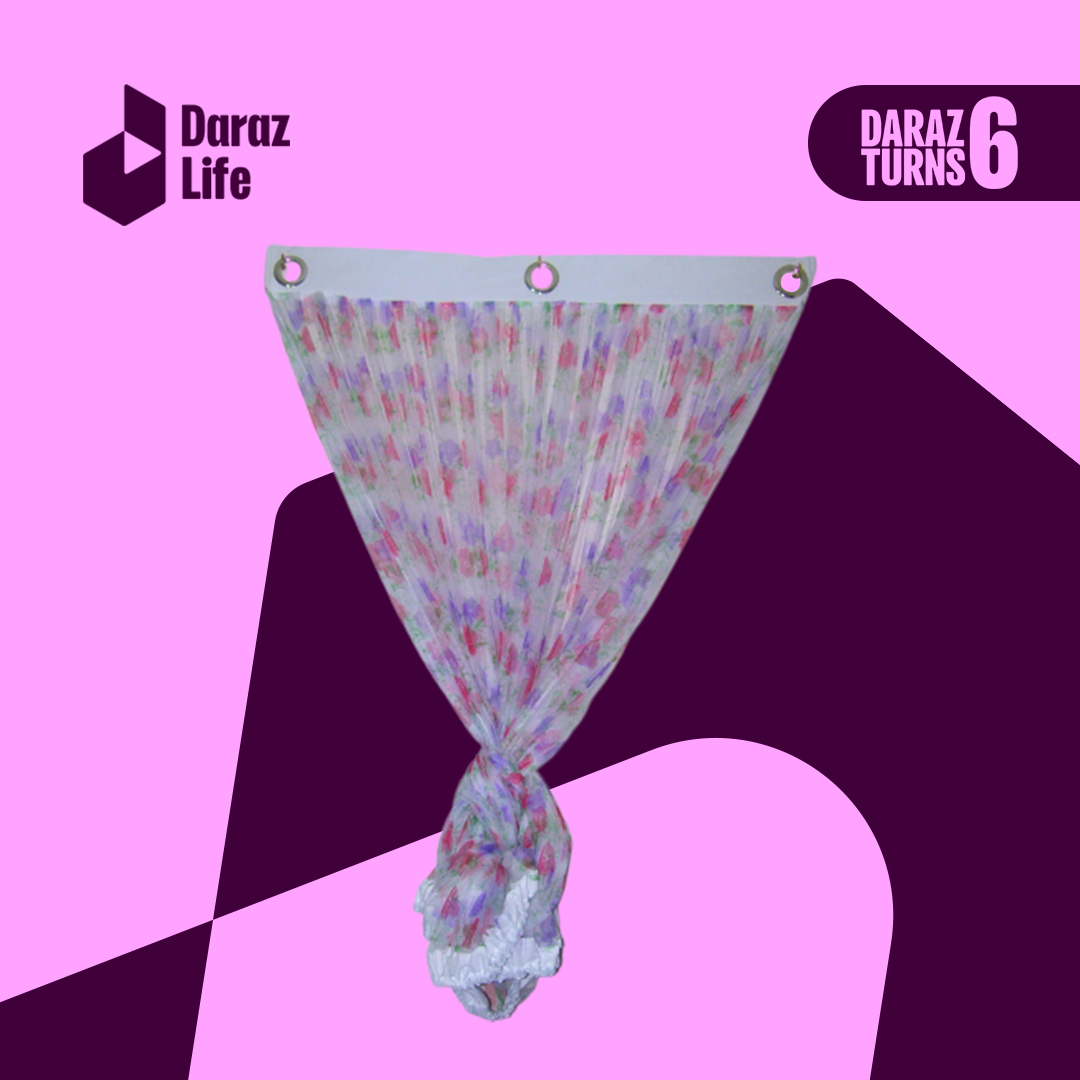 When you live in a tropical climate, it's pretty much impossible to avoid mosquitoes. But, no matter how much you keep the windows and doors shut, these pests find innovative ways to get indoors. Therefore, the only way to get some peaceful sleep is by using a mosquito net. Thus, we decide to include the mosquito net as an essential for your bedtime comfort.
Hope you will be able to get all the bedding and accessories you require to elevate the look and feel of your bed space. If you are looking for more inspiration to style your bedroom, check out 5 Must-Have Essentials to spice up your Bedroom!