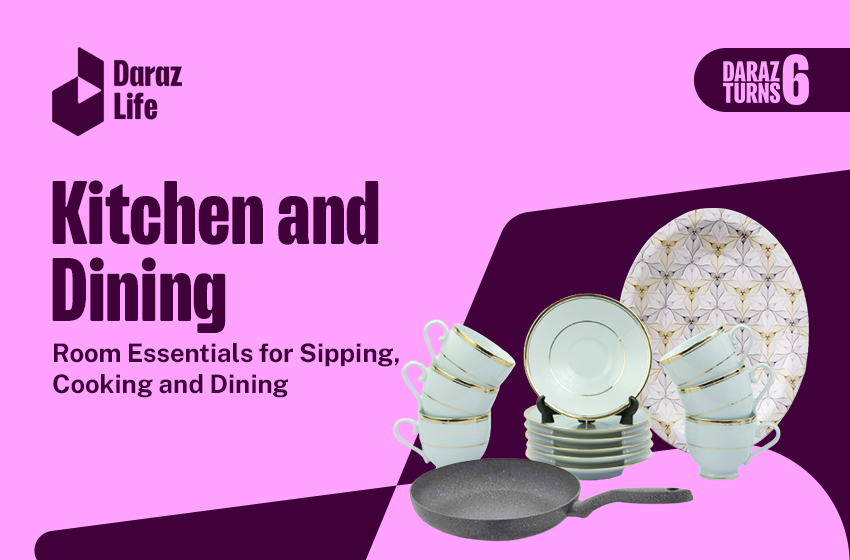 Must-Have Dining and Kitchen Items to Complete Your Kitchen
It can be a hassle to shop for dining and kitchen items physically. So, read on to find out how you can save big as you shop for kitchen and dining products in the comfort of your home.
Are you shopping for kitchen items and dinnerware? Ahead we have listed some of the best kitchen tools and dining room products available at discounted prices during the Daraz Birthday Sale.
Daraz Turns 6! Up To 30% Off on Kitchen Items and Dining Products
Get up to a massive 75% OFF as Daraz turns 6. Grab Mega Deals, Bank discounts, Instalment plans, and valuable giveaways from the 27th of September!
Don't forget to visit the discount voucher section as you browse your Daraz app for your favourite items. Collect vouchers to get additional discounts, so you can shop till you drop. Download the Daraz app now and Join the party.
Shop from our flagship brand stores on the Daraz platform, Budry Scales, Dankotuwa Porcelain PLC, Five Star Melamine, Homelux (Pvt) Ltd, Laksela Lifestyle, Lanka housewares, MMS Group (Pvt) Ltd, The Concept Store, and Royal Fernwood Porcelain LTD. Get up to 30% off, along with free shipping. Now that's a super deal you do not want to miss!
Get The Best Deals From Daraz Mall
Most of your favourite brands are already on board to celebrate the Birthday with Daraz. Daraz Mall has Partnered with several brands from multiple categories to bring you the best prices in town. 100% authentic products, with Faster Delivery and a 14-day easy return policy. Look out for the Daraz Mall label at the bottom of the product to distinguish them from the rest.

Without further ado, let's take a look at some items you can grab at discounted prices.
Kitchen Utensils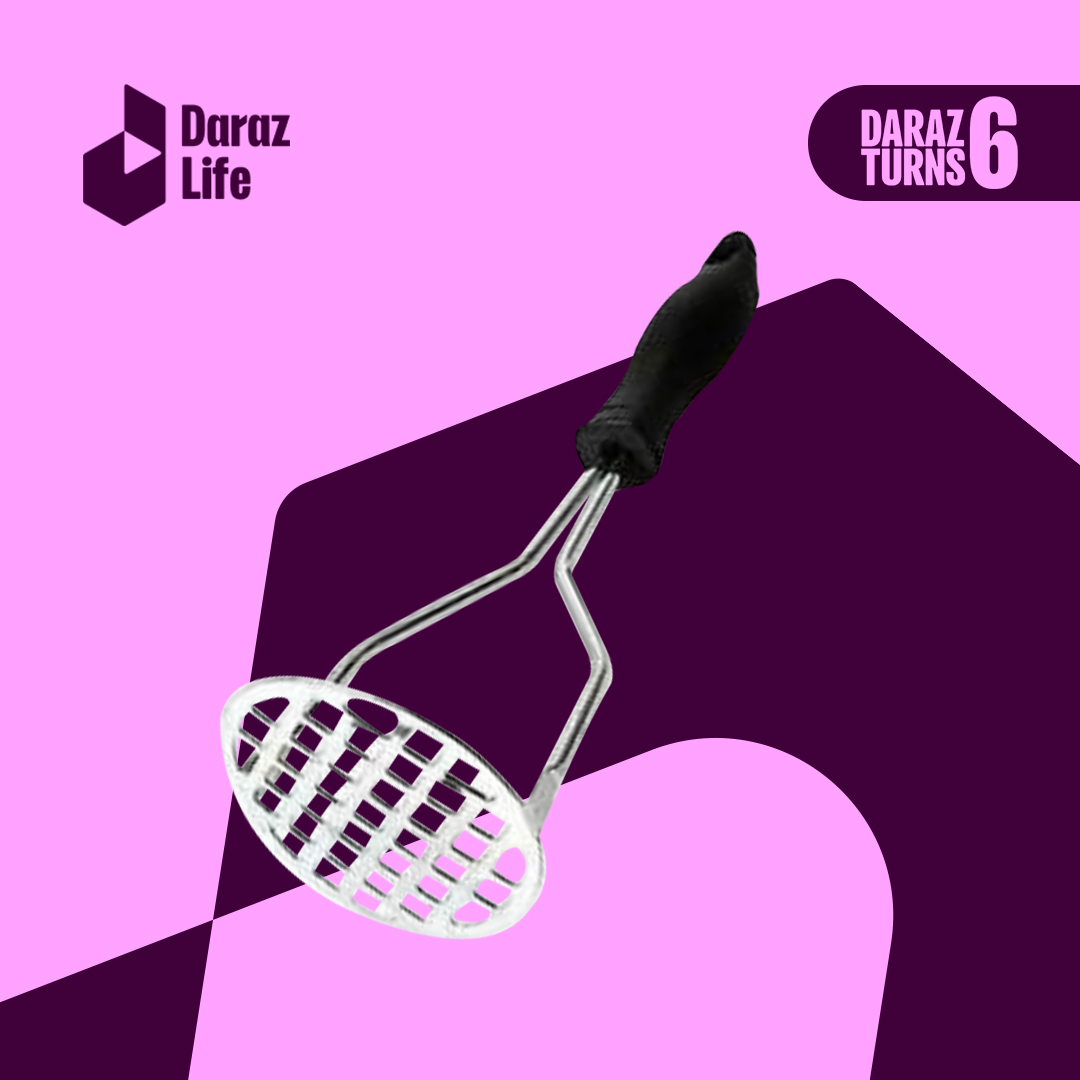 Whether you are replacing worn-out items from your kitchen or setting up the kitchen at your new home, there are some kitchen tools that must be present in every kitchen. The right kitchen tools are always the first step towards a great meal. Furthermore, investing in the right tools makes cooking a pleasurable task.
For instance, the right spatula makes sure you mix your food right. Also, a potato masher can do wonders if you are someone who likes to experiment with different types of recipes containing potatoes. Also, it doesn't hurt to get some whisks for your kitchen. Check out the Daraz App during the birthday sale to get all these items and more at discounted prices.
Dining Tables Sets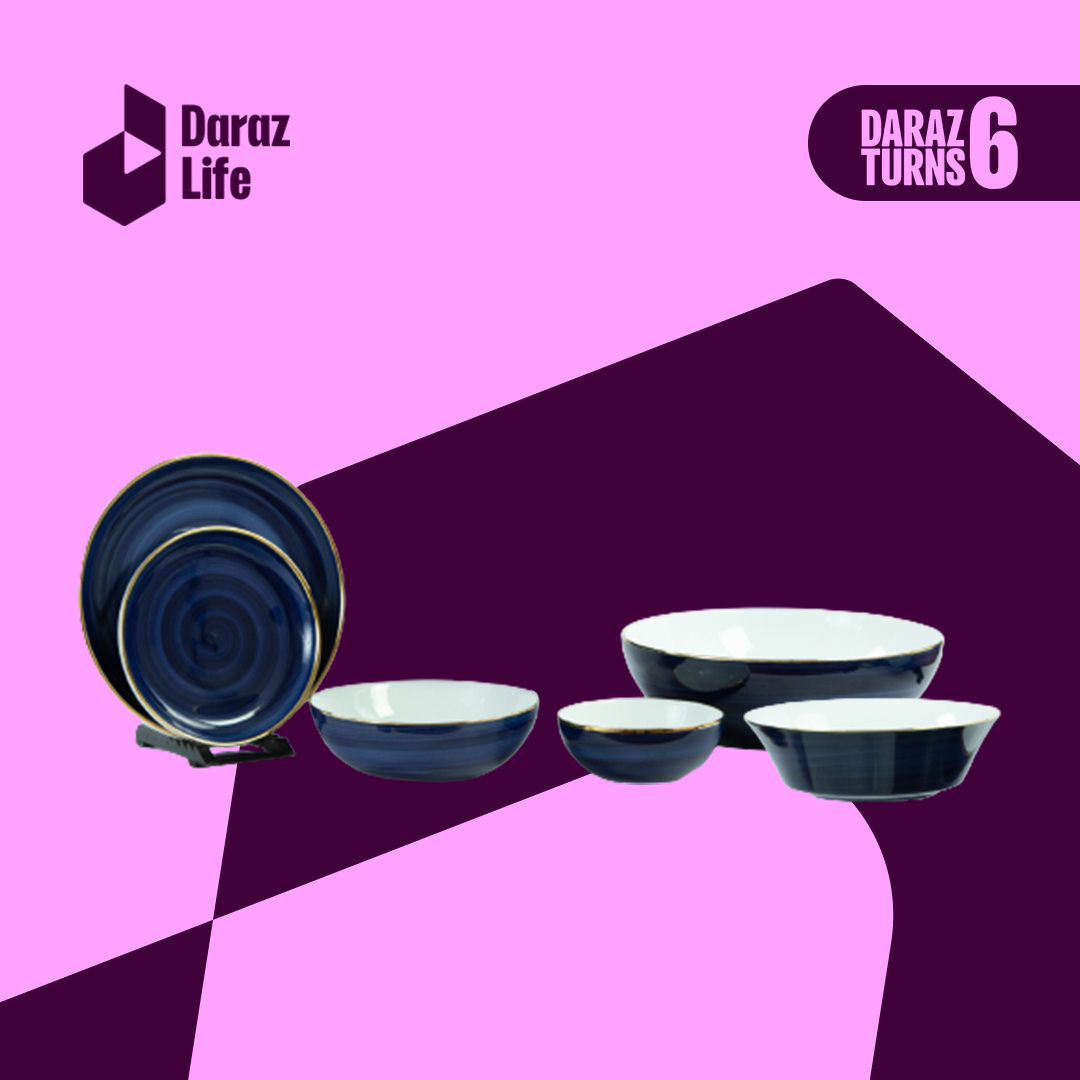 Any type of cuisine can win a crowd's heart if you present it right. That's exactly why you need visually appealing dinnerware. Additionally, an attractive dining set can make your dining experience a more meaningful task rather than simply indulging in food.
When you host dinner parties for family and friends, you can embrace it as a privilege. When considering the dining experience you are about to embark on, the first item that comes to mind is the appropriate dinnerware for the gathering. Tableware, as basic as it sounds, plays a huge role in establishing the perfect tone for your party. Therefore, if you want to make an impression during your next family get-together, check out the eye-catching tableware available at discounted prices during the Daraz Birthday Sale.
Cutlery
A great dining experience is never complete without the right cutlery. The size, shape and weight of your cutlery all play an important role in deciding between a basic dining experience and an exquisite dining experience. Additionally, you must pay attention to the functionality of each cutlery piece. A golden knife will not be of any use on the table if it does not do it's job right. So, grab all the silverware you need at low prices to make your next meal a memorable one.
Cake Making Items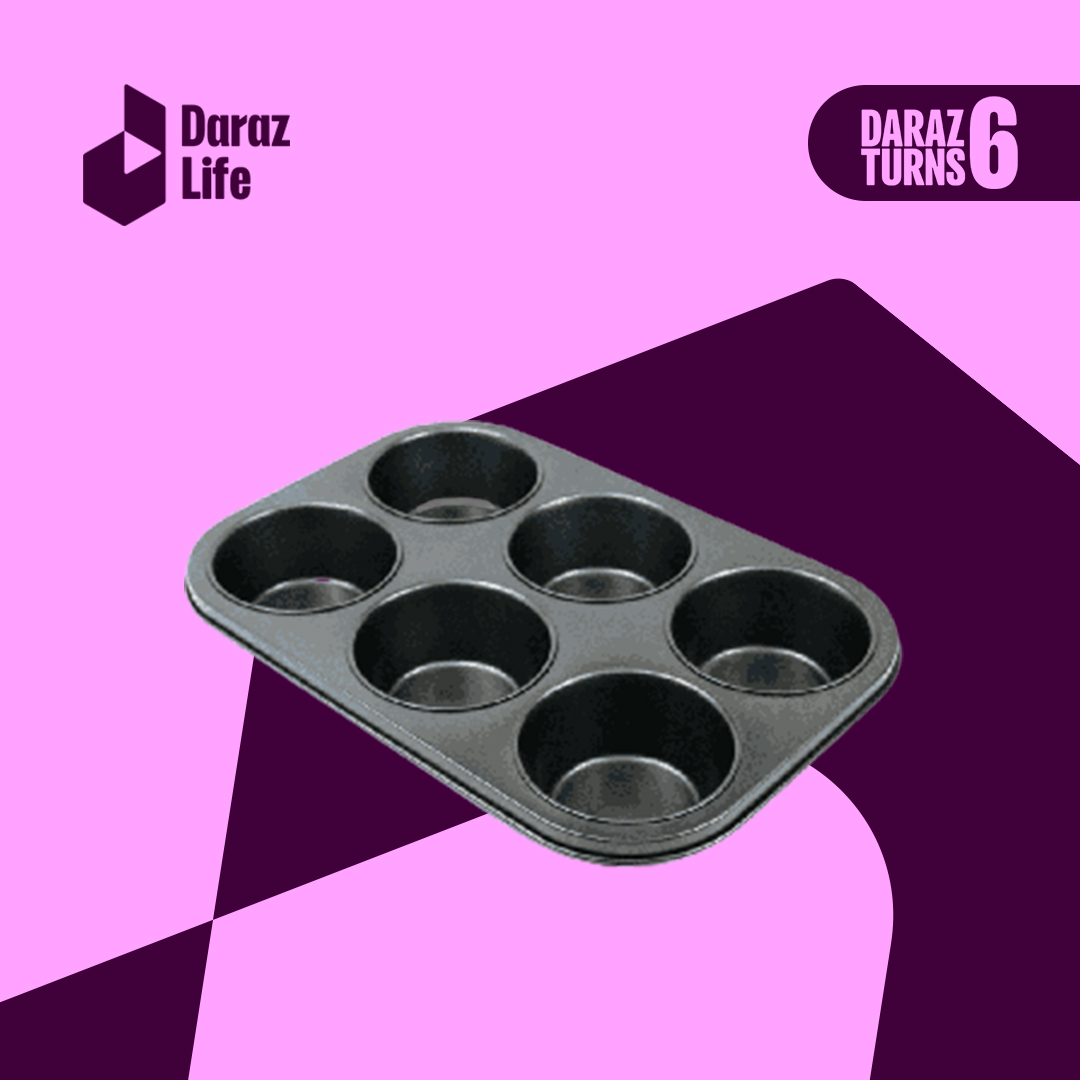 If you are into baking and making delicious cakes, we have good news in store for you. You can get all your cake baking and cake decorating items in one place at discounted prices. You can get baking trays of different sizes, icing nozzles, cake decorating accessories, and stands at bargain prices.
Tea Sets and Trays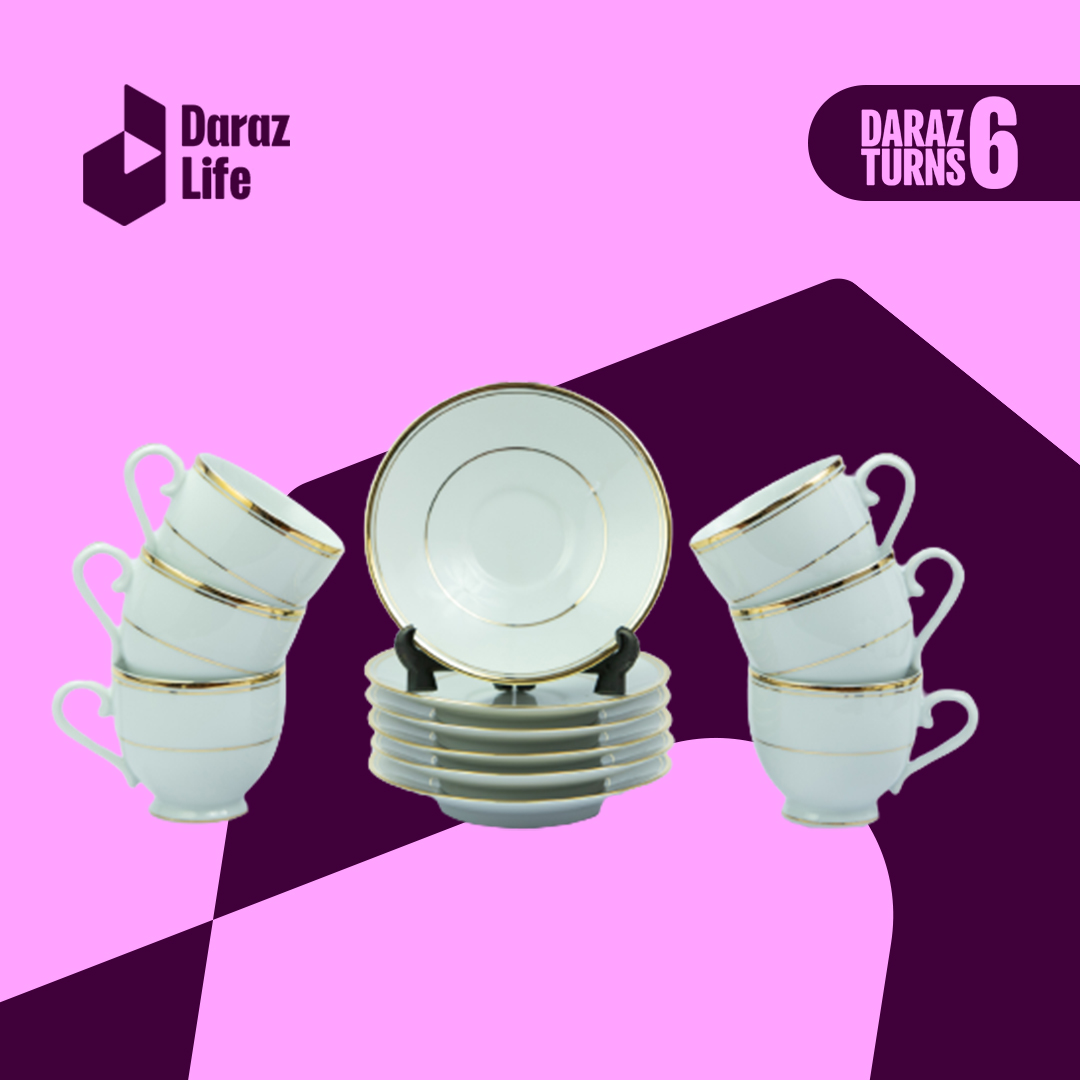 As Sri Lankans we all cherish our tea time and take it very seriously. Therefore, tea time is scheduled at least three times a day. So, why not make it more special by using a nice tea set? A complete tea set contains a teapot, teacups, stirrers, saucers, a milk jug, and a sugar pitcher.
 If you don't own a tea set already, the Daraz birthday sale is a great opportunity to consider getting one. Also, it would be a great addition to your home to entertain visitors. Make your tea time a moment of celebration with an attractive tea set.
We hope this blog will assist you in picking all the essential kitchen items you require to upgrade your kitchen. If you are shopping for bedroom essentials, check out Minimalist and Modern Bedding Essentials Up To 50% Off.