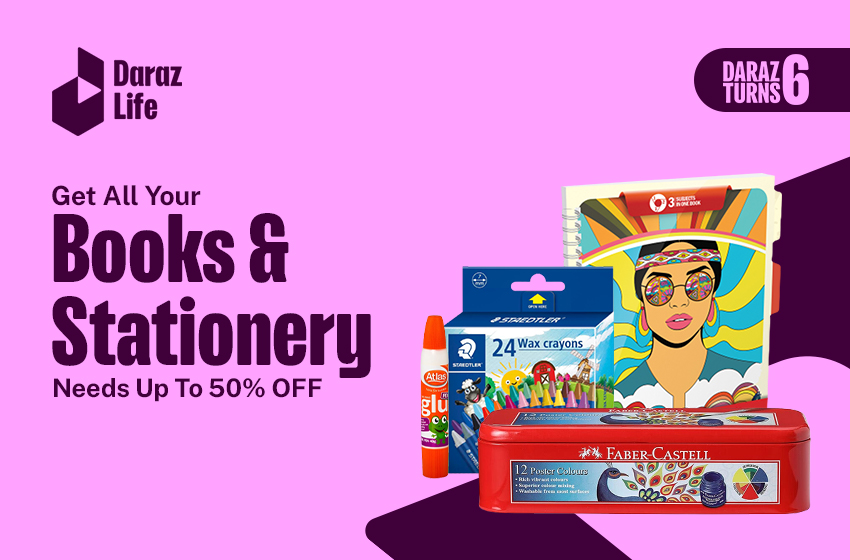 Get All Your Books and Stationery Items Up To 50% Off
If you are looking to save up on books and stationery items, we have great news for you. Continue reading to find out how you can save up on all your stationery essentials.
Are you shopping for stationery items? Ahead, we have listed some of the stationery that you can grab from the Daraz Birthday Sale at bargain prices.
Daraz Turns 6! Save Up To 50% On Stationery Items
Exciting times are ahead as Daraz turns 6. Join in on the celebrations and get up to a massive 75% OFF. Grab jaw-dropping Mega Deals.That's not all. You can save more with Bank card discounts and instalment plans. Get on your Daraz app starting from the 27th of September, and join the party.
Shop from our flagship brand stores on the Daraz platform, ProMate, Staedtler, Atlas, Scan Lanka, Alston Stationery, Panther, Lamy, Best Paper, William Penn, Faber-Castell, Trickledown Private Limited, Casio, Innovate, McCallum Stationers (Pvt) Ltd and smArts and get up to 50% off stationery items. Also, get free shipping when you order from these stores during the Daraz Birthday sale. Collect valuable vouchers and save more. Last but not least, keep an eye out for amazing giveaways.
Make Use of Discount Vouchers
Don't forget to visit the discount voucher section as you browse your Daraz app for your favourite items. Collect vouchers to get additional discounts, so you can shop till you drop. Download the Daraz app now and have fun shopping.
Most of your favourite brands are already on board to celebrate the Birthday with Daraz. Daraz Mall has Partnered with several brands from multiple categories to bring you the best prices in town. 100% authentic products, with Faster Delivery and a 14-day easy return policy. Look out for the Daraz Mall label at the bottom of the product to distinguish them from the rest.
Let's take a look at some essential stationery you can get at discounted rates.
School Supplies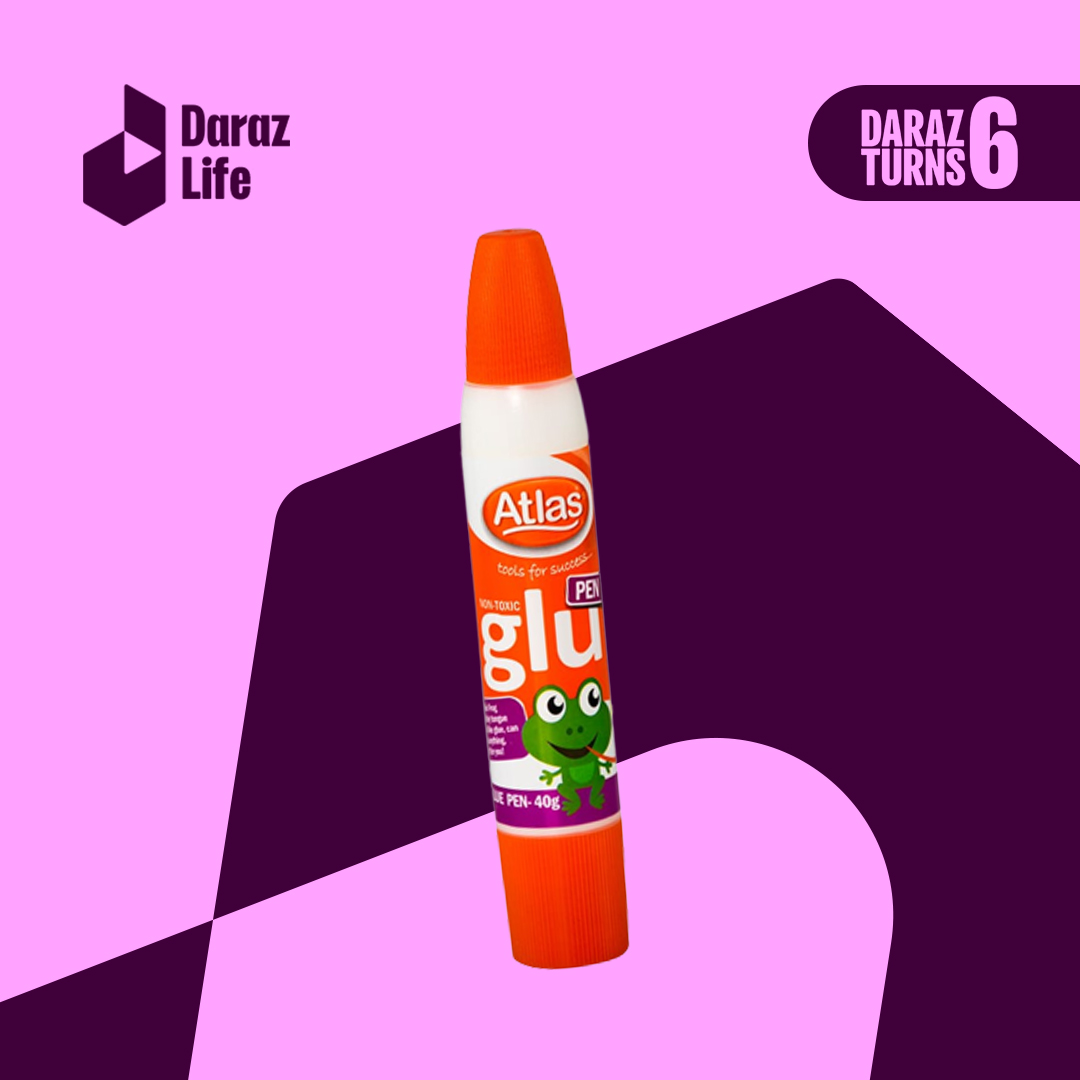 From the time your kids join Grade 1, up until they graduate from college, they will need school supplies from one term to the next. So, if you or your children are in need of school supplies, get the most out of the deals and discounts available during the birthday sale.
Sketching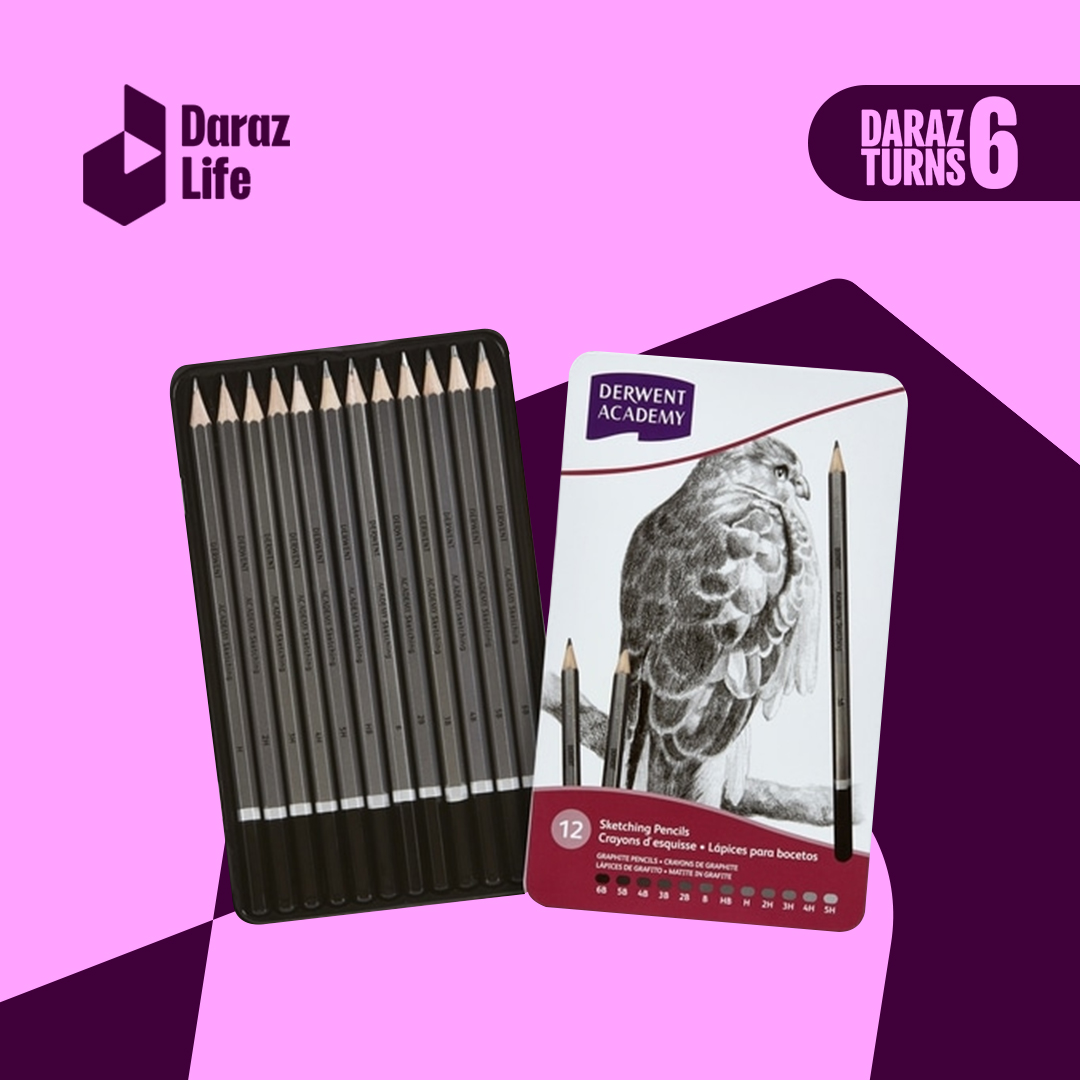 Drawing is one way people can express their creativity. Therefore, many have embraced drawing as a hobby. Additionally, it's a great way to relax the mind and boost your creativity. Furthermore, it enhances your perception of the objects in real life. So, if you are curious about exploring this hobby or you are already a professional, get your hands on some sketching tools at low prices.
Colouring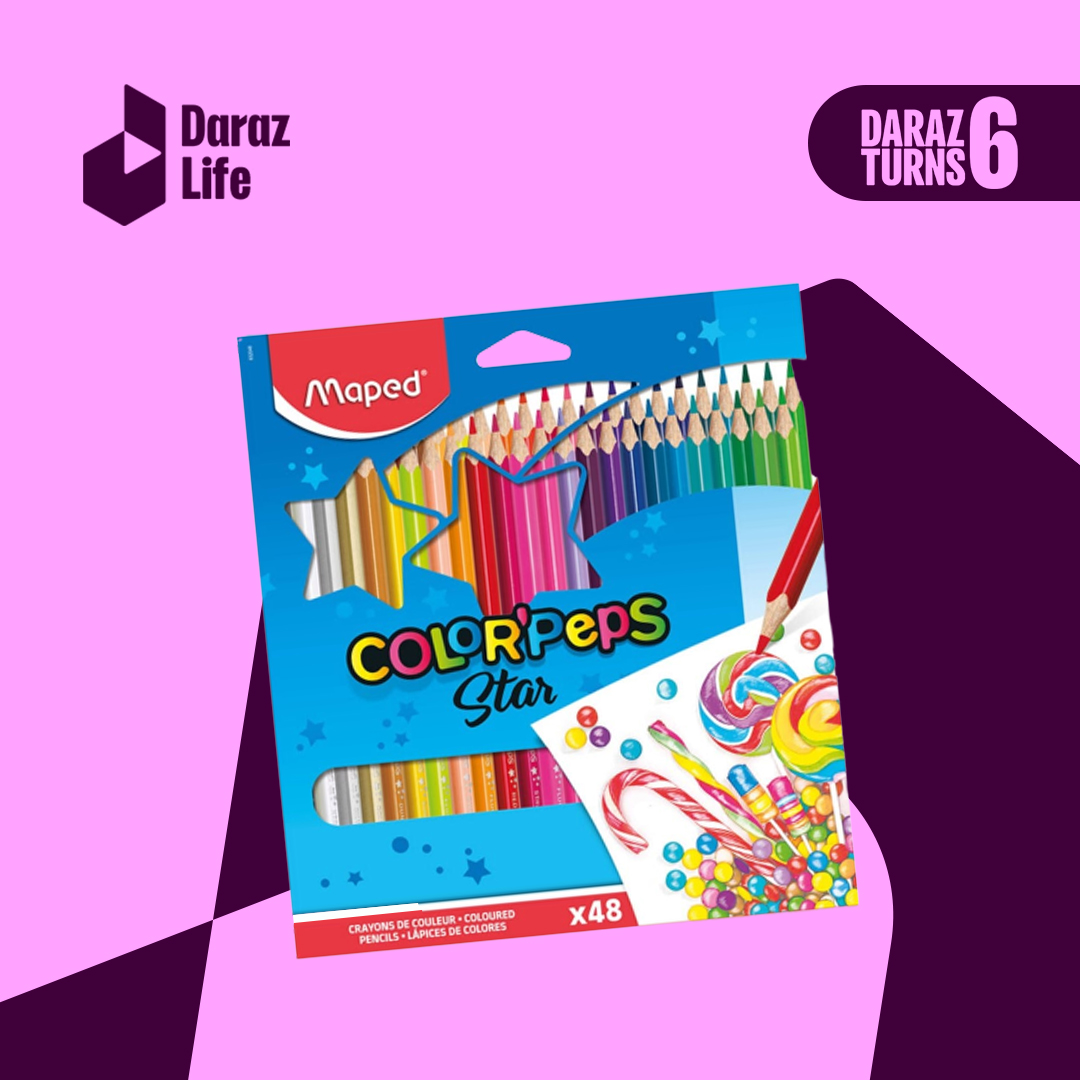 Colouring is a great activity to relax your mind. Also, it helps to improve focus because whilst colouring, and you keep your attention fixed on the activity right in front of you. Did you know that colouring can help your brain's ability to function? Different regions of your brain's cerebral hemispheres are stimulated when you colour. Your creativity is engaged when you pick which colours to apply. Your intellect is stimulated when you colour patterns and shapes.
With all these benefits, how can you choose not to experiment with colouring? If you are planning to try out colouring as a hobby for the first time, the birthday sale is an excellent opportunity to get colouring items at discounted prices.
Pens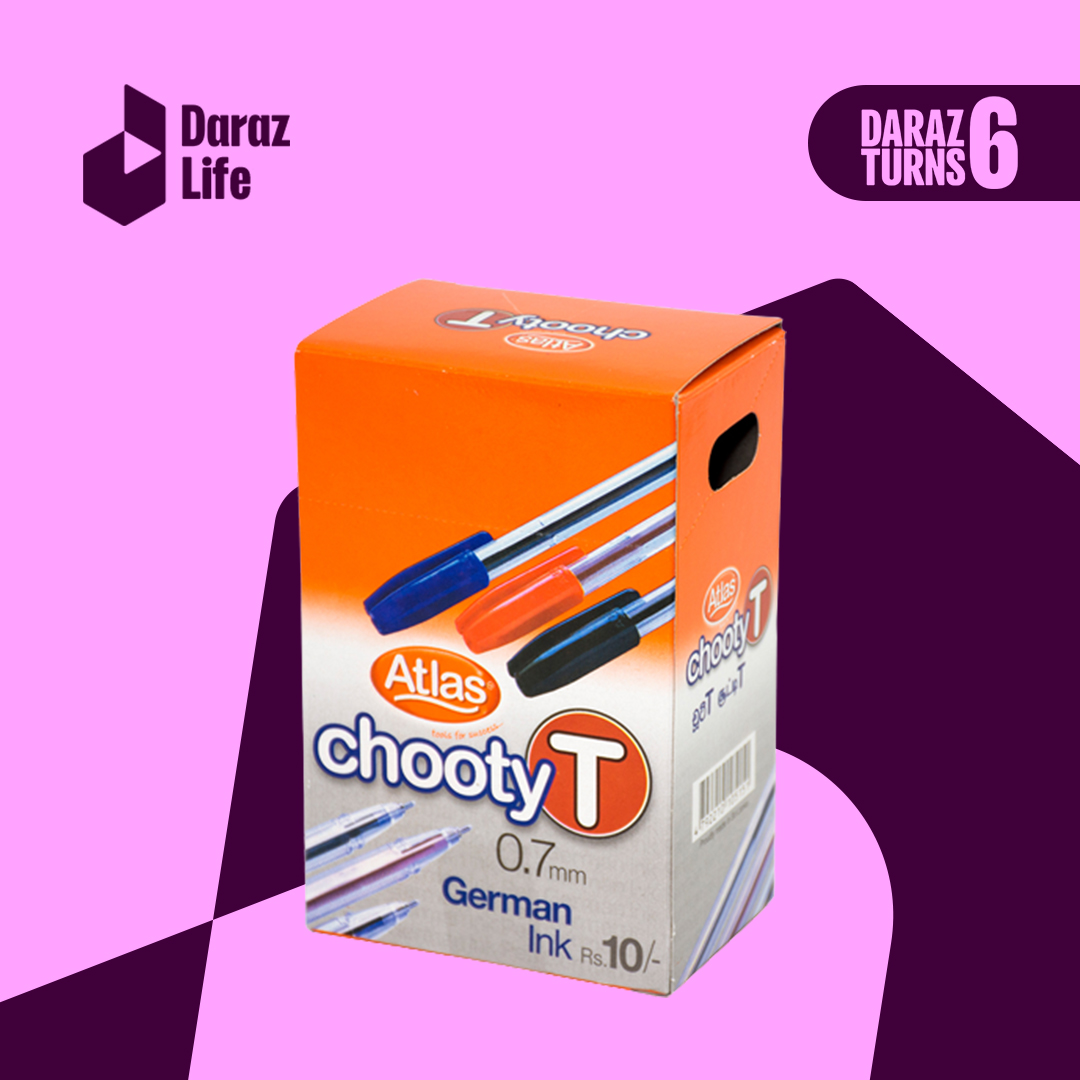 We all write every day, but how did it all start? This discovery, like many others throughout history, sprang from mankind's desire to simplify life. That is how the pen was invented.
A pen is an important tool to have at school, home, the office, or any other place. They are required to take notes, write in books, compose essays, and take tests. Even as more individuals use technological platforms, pens remain an important component of our everyday life.
Notebooks
Most of us tend to take notes on our smartphones and laptops at present times. Your entire life can easily fit into one digital device. But, on the other hand, you cannot avoid the constant phone calls, messages and other notifications. You start off doing one thing, but before you know it, you are distracted by something else. Therefore, notebooks are a great way to keep focus without getting distracted.
School kids and working adults use notebooks for all sorts of tasks. Therefore, there's no such thing as too many notebooks. The applications of a notebook can vary from taking notes, drawing sketches, organizing plans and journaling. Also, they come in covers of different colours and designs, allowing you to choose the notebooks that portray your style. So, get on your Daraz app during the birthday sale and buy as many notebooks as you need because you can get up to 50% off.
White Board Essentials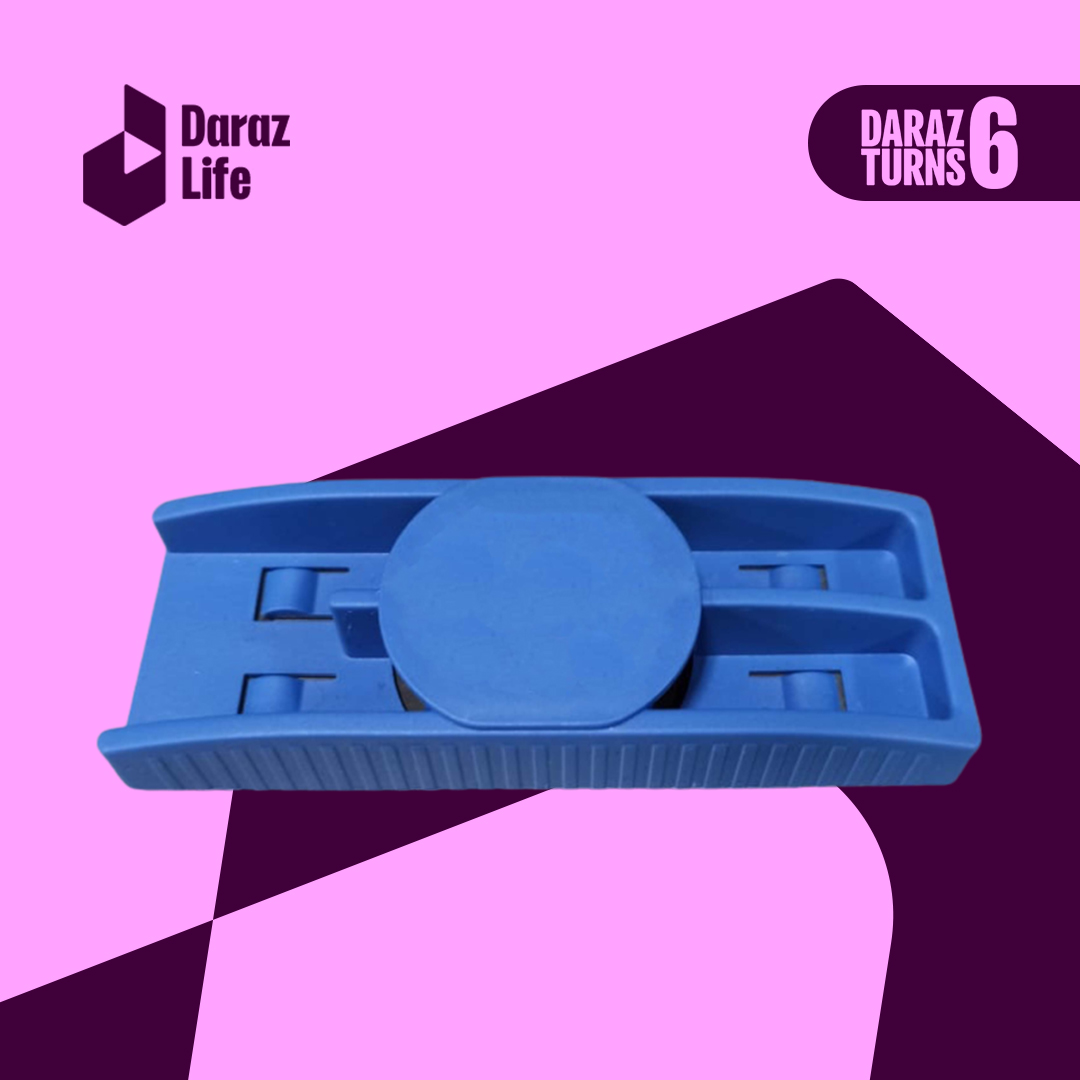 Writeable surfaces are an amazing way to update a learning space. They allow you to brainstorm ideas and present your concepts to a larger audience. Also, if you have little toddlers running around and doodling on wall surfaces, introduce a space with a large whiteboard. It will help them to continue developing their creative skills and keep your wall surfaces clean and tidy.
Hope you will be able to get all your stationery needs at super discounts during the birthday sale. If you are shopping for laundry and cleaning essentials, check out Must-Have Laundry and Cleaning Essentials For an Apartment.