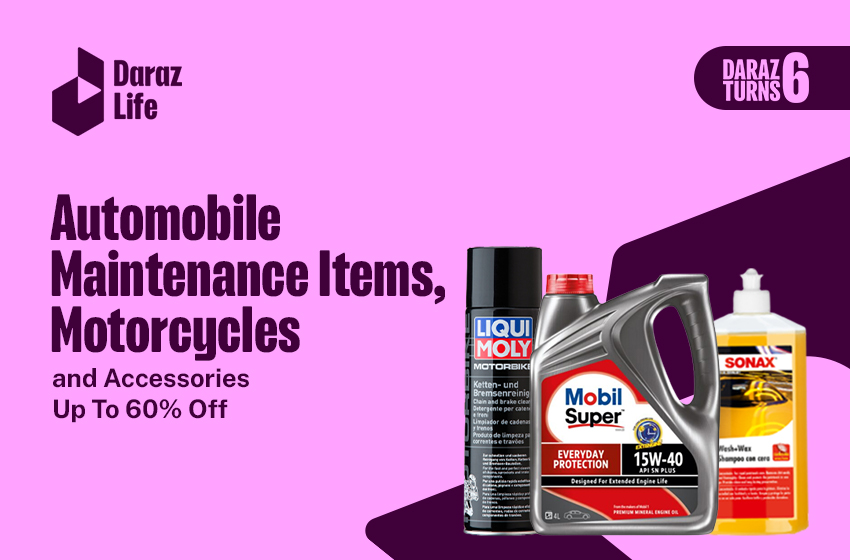 Vehicle Maintenance Items, Motorcycles and Other Accessories
We have great news for you if you're on the lookout for vehicle maintenance items, accessories and motorcycles. Continue reading to find out how you can grab massive discounts on vehicle parts, engine oil, and other vehicle maintenance accessories.
Are you ready to save big on vehicle maintenance items, accessories and motorcycles? Read on to find out where to shop during the Daraz Birthday Sale to get the best deals.
Daraz Turns 6! Save Up To 60% On Vehicle Maintenance Items, Motorcycles and Other Accessories
Celebratory party vibes are spreading throughout Sri Lanka as Daraz turns 6. Join in on the celebrations and get up to a massive 75% OFF. Grab jaw-dropping Mega Deals. That's not all. You can save more with Bank card discounts and instalment plans. Shop with Daraz Points and get additional discounts sitewide. Get on your Daraz app starting from the 27th of September, and join the party.
Shop from our flagship brand stores on the Daraz platform, ECO, Mobil, Liqui Moly, De Charles Trading Company, RANOMOTO, SOL4, Nenki, GDR, BEON, JOPPA, HHCO, SONAX, and FERRI and get up to 60% off vehicle maintenance items. Also, get free shipping when you order from these stores during the Daraz Birthday sale. Collect valuable vouchers and save more.
Make Use of Discount Vouchers
Don't forget to visit the discount voucher section as you browse your Daraz app for your favourite items. Collect vouchers to get additional discounts, so you can shop till you drop. Download the Daraz app now and have fun shopping.
Most of your favourite brands are already on board to celebrate the Birthday with Daraz. Daraz Mall has Partnered with several brands from multiple categories to bring you the best prices in town. 100% authentic products, with Faster Delivery and a 14-day easy return policy. Look out for the Daraz Mall label at the bottom of the product to distinguish them from the rest.

Without further ado, let's take a look at some items you can get at discount prices.
Car Polish and Waxes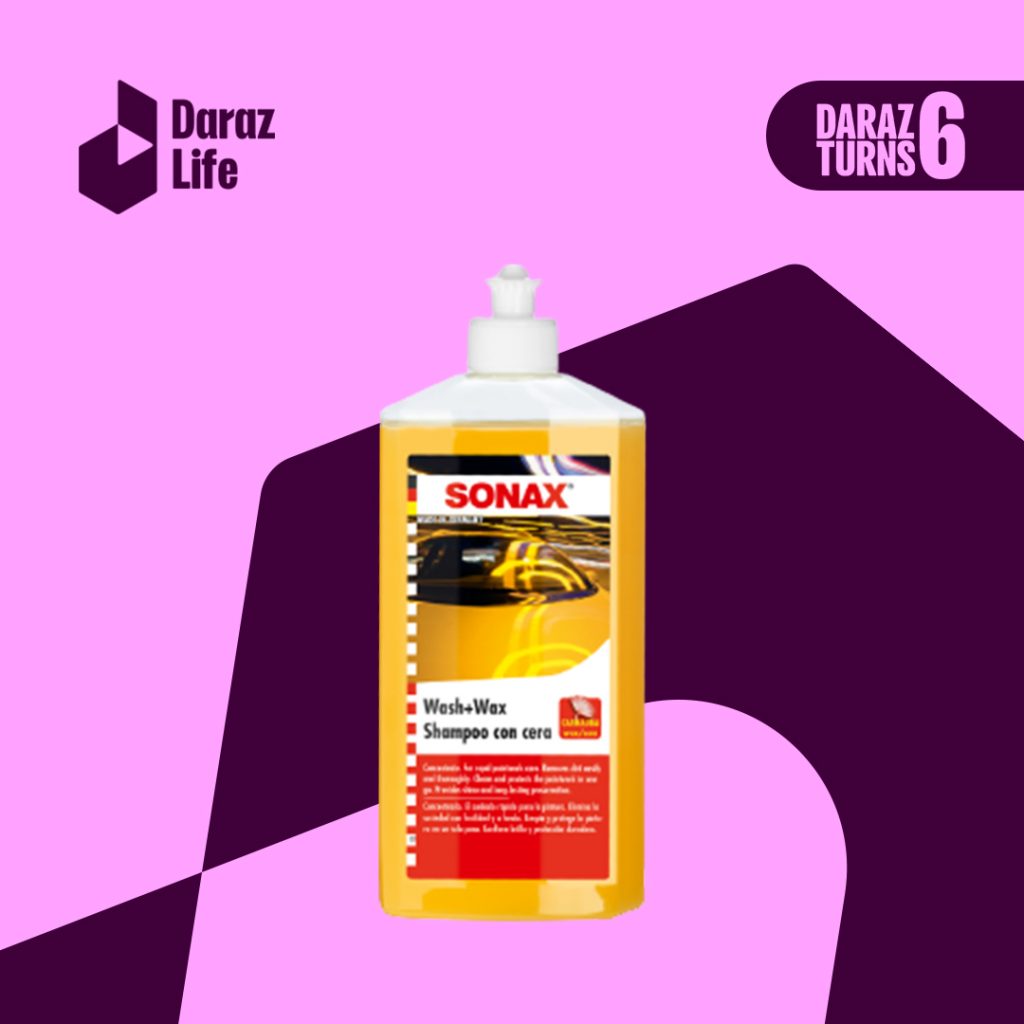 Cars tend to look old and shabby as time pass. Hence it's vital to polish or wax the exterior to keep them looking shiny as new. Car polish can fix all the imperfections of the exterior, and the wax adds a shiny surface and protects the paint surface.
Before determining whether to apply car wax or shine, you should inspect the paint job on your vehicle. First, thoroughly clean and dry your vehicle and inspect the paint's surface for rough patches or scratches. If you can see or feel scratches and bumps, you should clean your vehicle because the defects are most likely beneath the paint's surface. If the paint is smooth, just adding some wax to the surface should suffice.
Motorcycle Chain Maintenance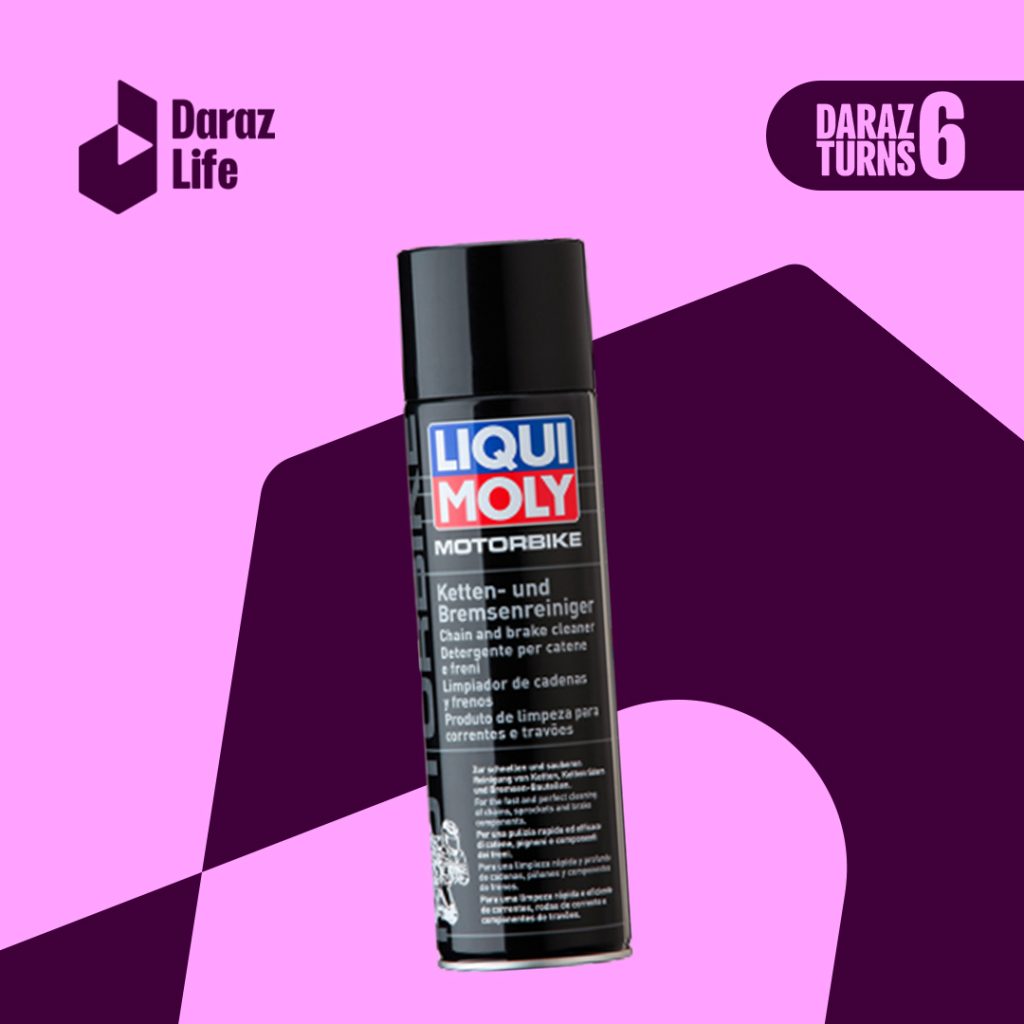 Regular chain maintenance increases the lifespan of the chain set. The motorbike chain tends to adhere to dirt and slush, therefore reducing the overall efficiency of the vehicle. All of the undesired particles that attach to the chain over time wear away the rings that keep the chain intact. Furthermore, the most typical problem encountered by individuals who do not clean and oil their bike chains periodically is 'chain corrosion.' A corroded chain will never be as efficient as a well-maintained chain, resulting in energy losses at the back wheel. Besides saving up on energy loss, a well-maintained chain has a far longer life than one that is neglected. So get some motorbike chain and break cleaner for discounted rates and keep your Motorcycle chain in tip-top shape for a long time.
Engine Oil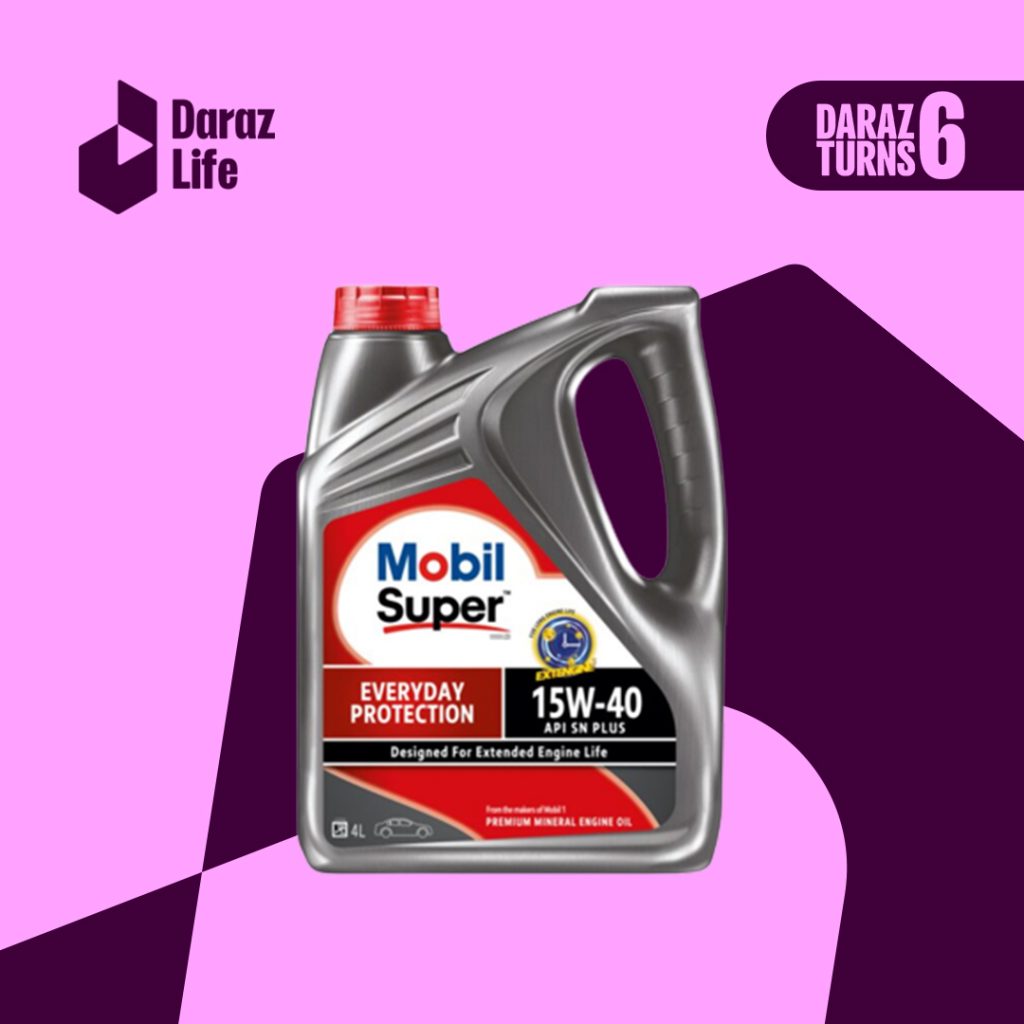 Engine oil provides lubrication to several moving parts of an engine, helping to avoid damage and keep your engine running smoothly.
By-products of combustion accumulate in your engine oil every time it runs. If impurities collect beyond the oil capacity, they amass in the engine and cause deposits, sludge, and wear. These impurities can have a negative effect on your vehicle's overall performance and effectiveness if the oil is not changed on a regular basis. So, get quality engine oil at reduced prices during the birthday sale.
Fuel Quality Enhancers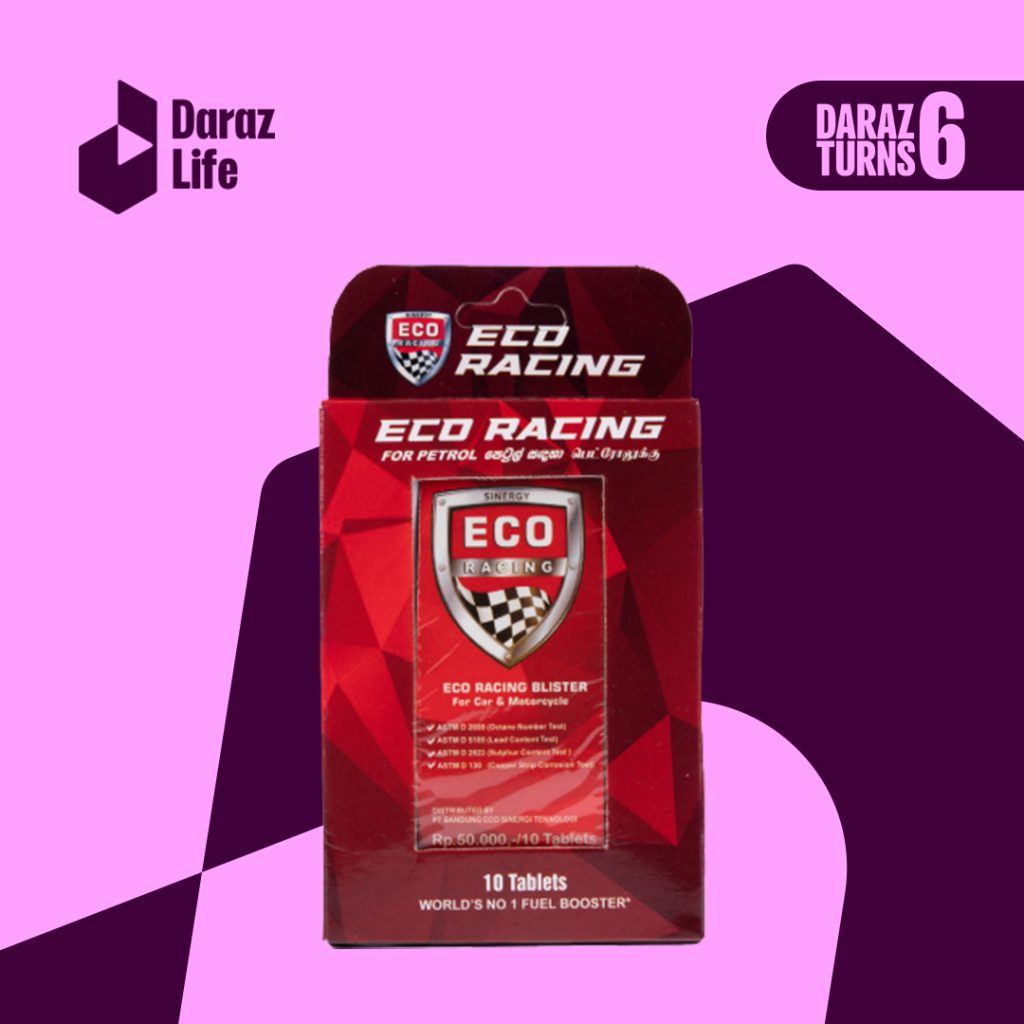 Fuel enhancers allow you to improve various characteristics of the fuel you put in your vehicle on a daily basis. They can be especially useful for older automobiles, diesel vehicles, and driving in specific circumstances. They enhance the performance of your regular fuel. They can also help improve the engine's performance without costing you an arm and a leg.
Car Parts and Accessories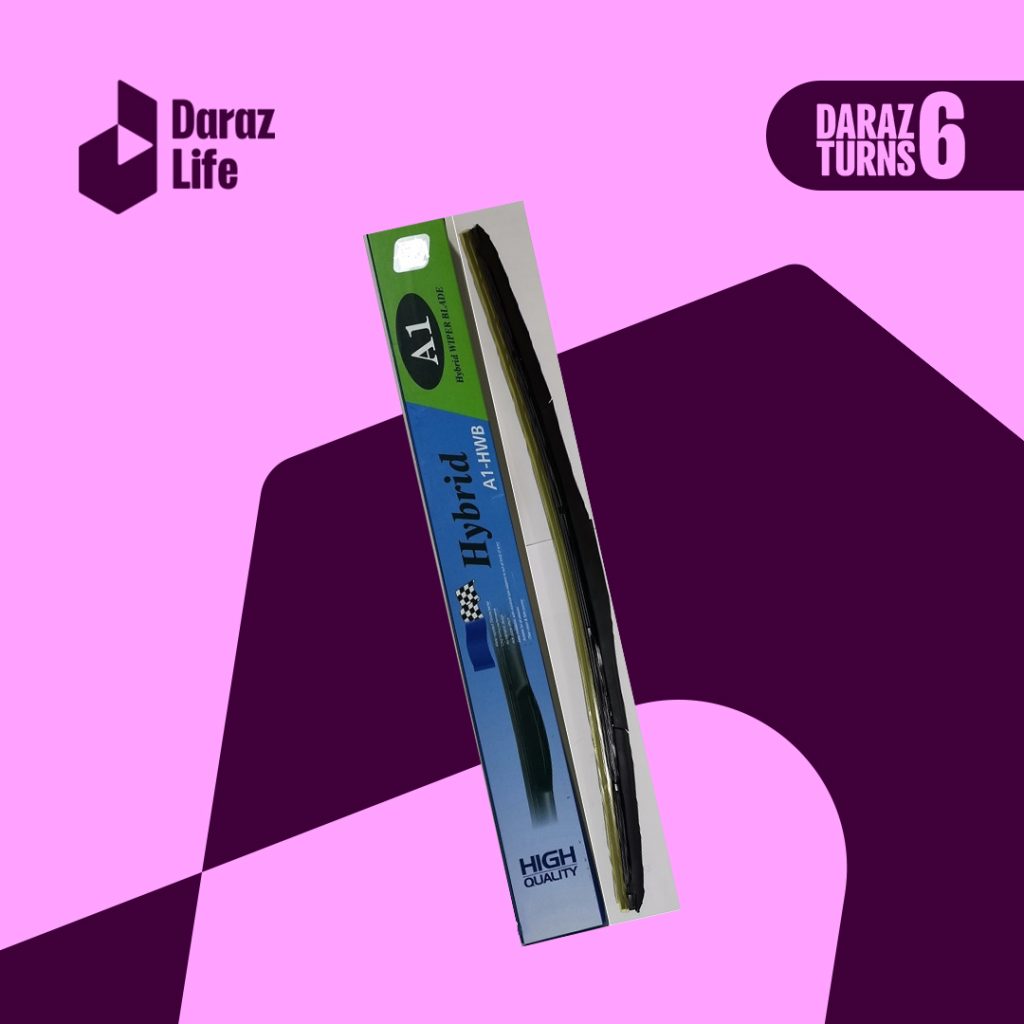 Grab all of your car parts and other car maintenance accessories at the best prices with additional discounts of up to 60% off during the Birthday sale as Daraz turns 6. If you are reluctant to go from one auto part shop to the next to locate the exact item you need, simply get on your Daraz app and start shopping online in the comfort of your home.
Motorcycle Gear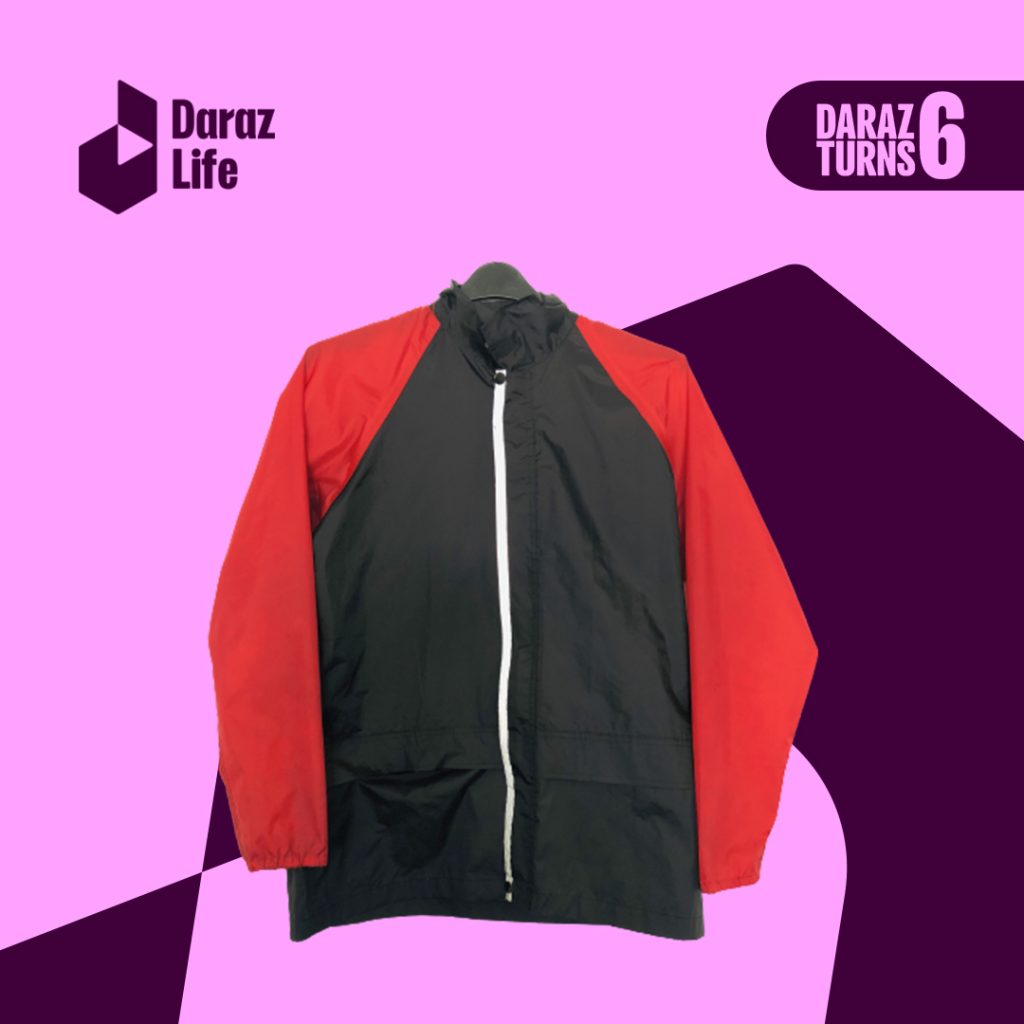 Most motorcyclists wear a jacket for safety and protection. It not only protects their clothes from dirt and dust while riding, but it can also protect the rider in the event of an accident. Therefore, if you are in search of a jacket to accompany you during your motorcycle travels, the Birthday sale is an excellent
Helmet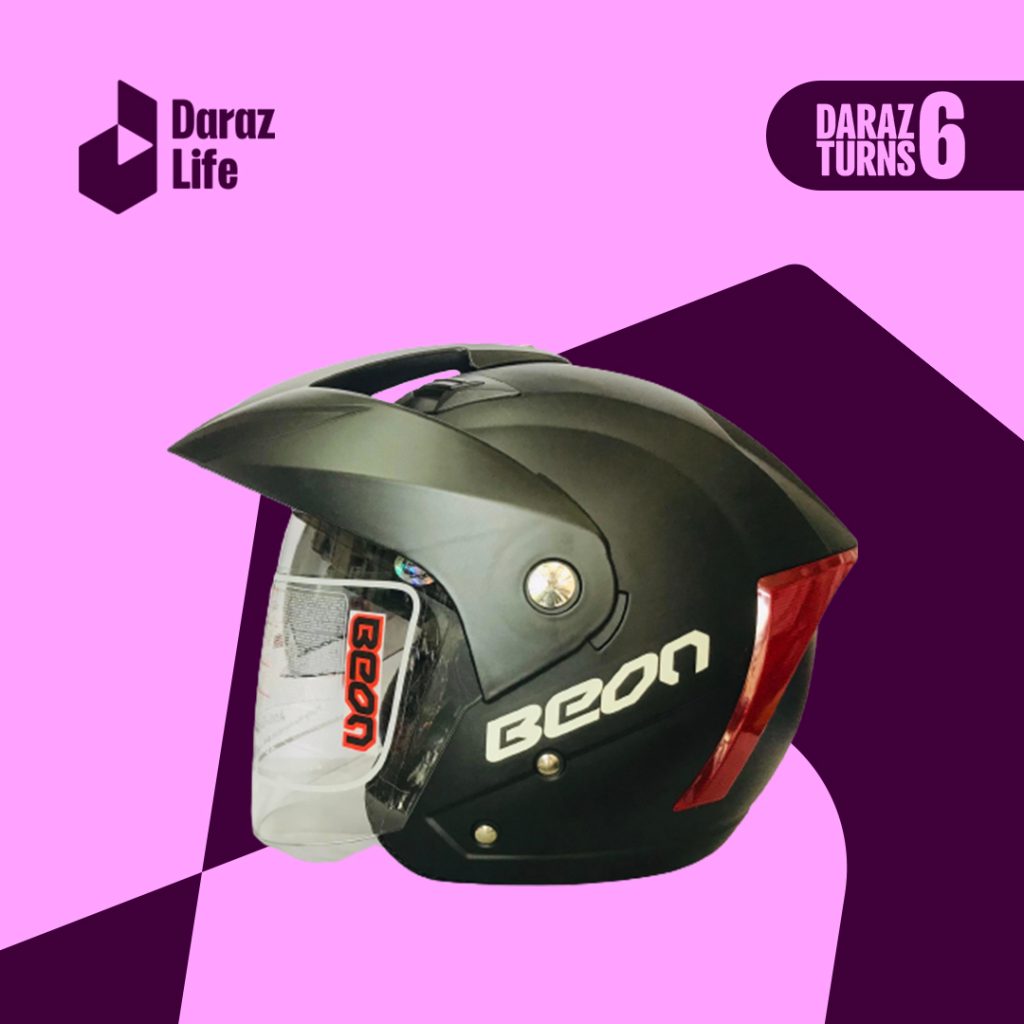 A helmet is the most important gear when riding a bicycle. No matter your driving speed, you need to have a helmet to protect your head in an emergency situation.
Motorcycle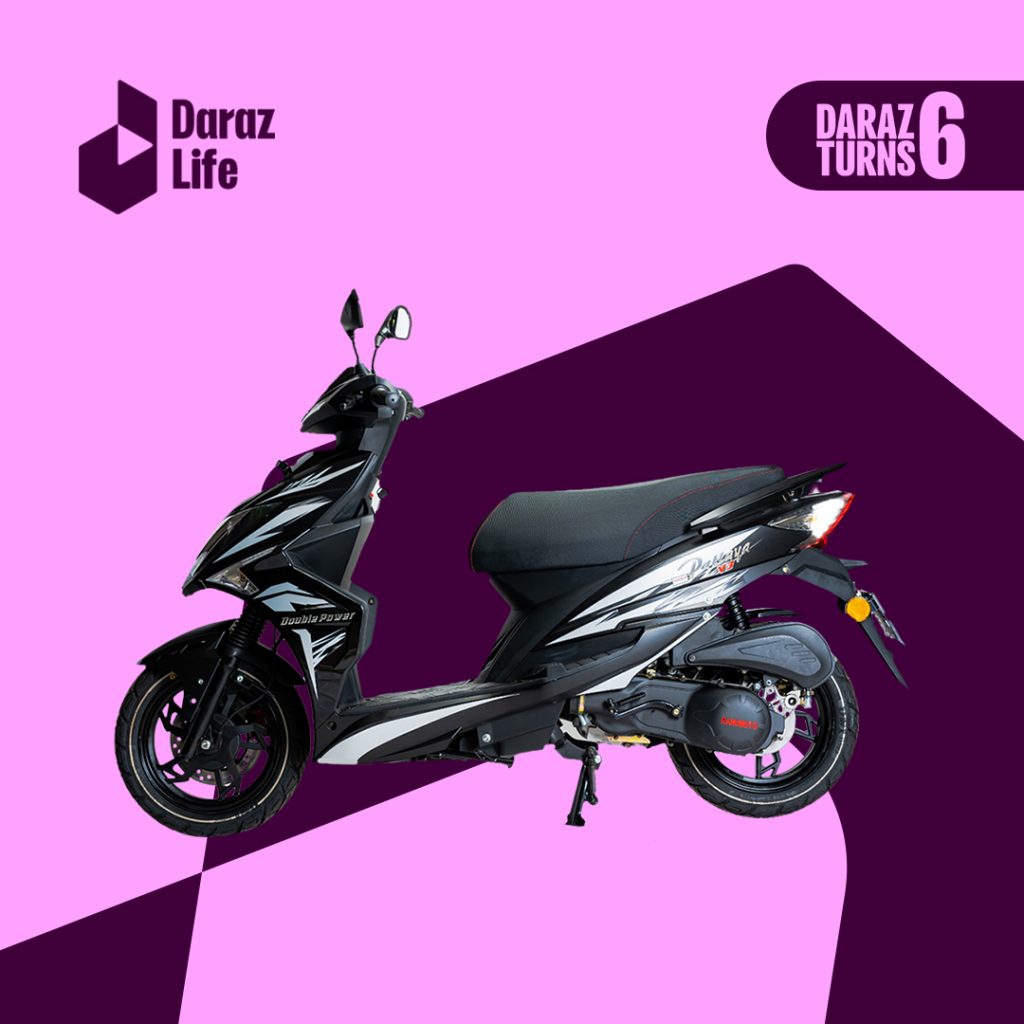 Last but not least, if you are on the lookout for a motorcycle, you can now order one from the comfort of your chair through the Daraz App. Keep an eye out for massive price drops during the birthday sale and get your dream motorcycle at a reduced cost.
We hope this information will help you to get the best deals on all your automobile needs. If you are shopping for stationery, check out our blog, Get All Your Books and Stationery Items Up To 50% Off.