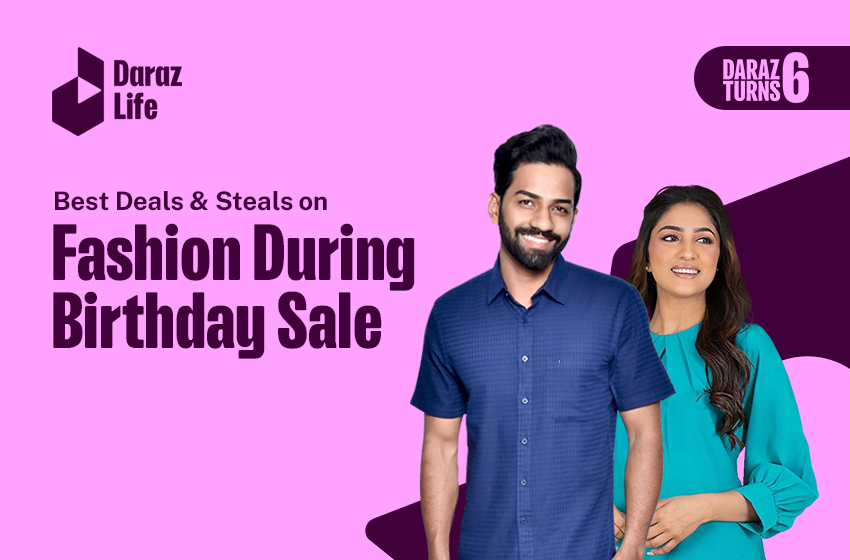 Best Deals and Steals on New Fashion During Birthday Sale
New fashion trends come out every season, and you don't want to fall behind. Therefore, continue reading to find out how you can upgrade your wardrobe with the hottest outfits in town at an affordable rate with Daraz Birthday Sale.
Are you looking for new fashion that's trending around the world? Ahead, we have listed how you can save big when you shop on Daraz Fashion during the Birthday Sale.
Save Up To 60% on New Fashion During Daraz Birthday Sale
Party in style as Daraz turns 6. Join in on the celebrations and get up to a massive 75% OFF. Grab jaw-dropping Mega Deals. That's not all. You can save more with Bank card discounts and instalment plans. Shop with Daraz Points and get additional discounts sitewide. Get on your Daraz app starting from the 27th of September, and join the party.
Shop from our flagship brand stores on the Daraz platform Spring and Summer, F.O.A, Select by Daraz, Nils Store, SLAY, Kadapatha Clothing Gallery, Laveena, Avirate, TRENDY Clothing, TShirt Republic, Privi Fashion, Amante, Jockey, Moose Clothing, TOFO, Miika, Signature, Jezza, Kyra, Emerald, VYAYA, Nora Reed, Bellini Clothing, DSI, and Yoo Brands and get up to 60% off new fashion items. Also, get free shipping when you order from these stores during the Daraz Birthday sale. Collect valuable vouchers and save more. Also, stay tuned for amazing giveaways.
Make Use of Discount Vouchers
Don't forget to visit the discount voucher section as you browse your Daraz app for your favourite items. Collect vouchers to get additional discounts, so you can shop till you drop. Download the Daraz app now and have fun shopping.
Most of your favourite brands are already on board to celebrate the Birthday with Daraz. Daraz Mall has Partnered with several brands from multiple categories to bring you the best prices in town. 100% authentic products, with Faster Delivery and a 14-day easy return policy. Look out for the Daraz Mall label at the bottom of the product to distinguish them from the rest.

Let's check out the categories of fashion available during the Birthday Sale.
Officewear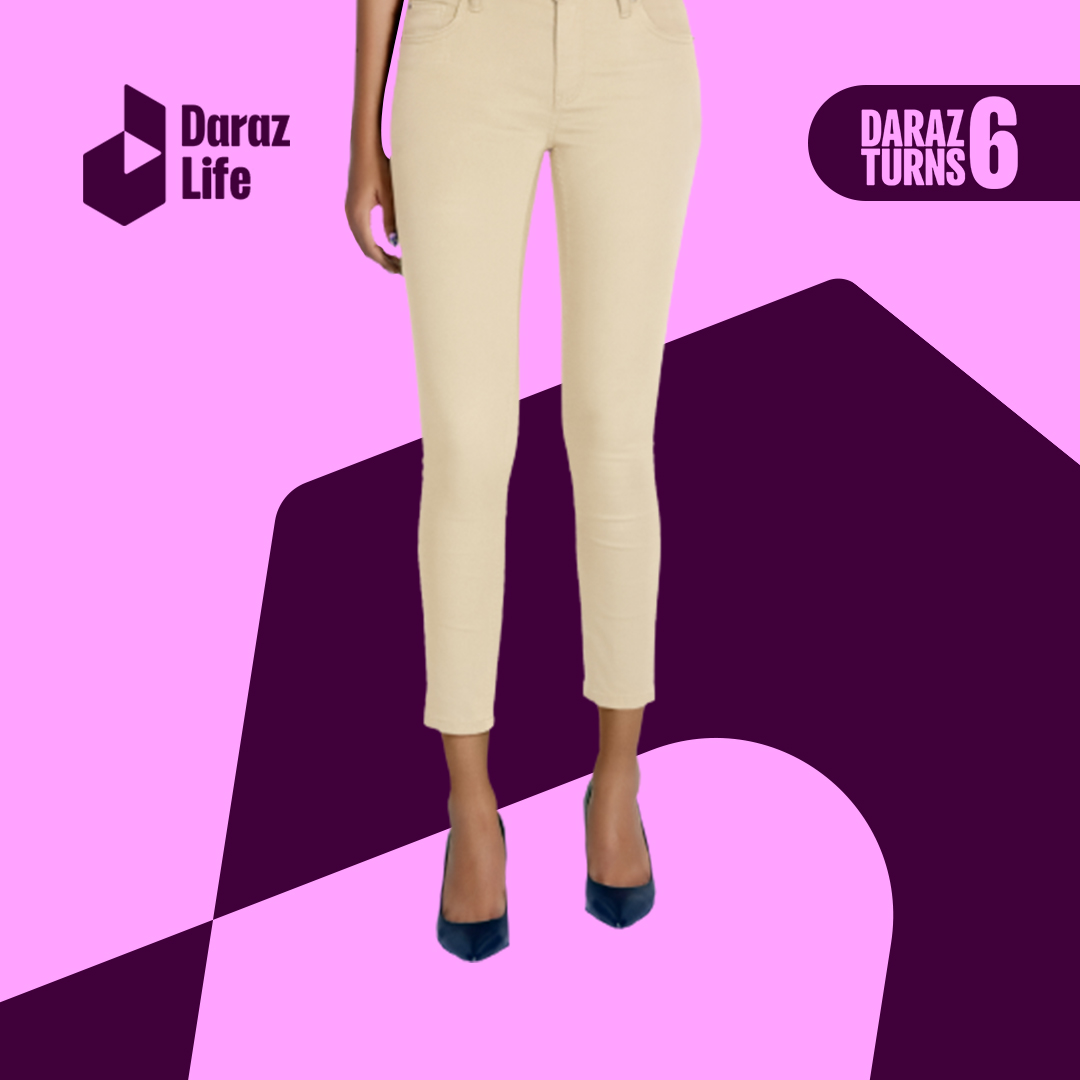 Presenting a put-together image of oneself is vital for achieving professional success. How you dress and how you connect with people, both verbally and nonverbally, have an influence on the impression you give out to others. A professional appearance will encourage others to take you seriously at work.
Additionally, wherever you go during work hours, you represent your company. Therefore, it's important to dress in accordance with what your HR advises you to wear to work. That doesn't mean your office attire has to be boring. Check out Daraz Fashion to grab some professional attire at mind-blowing discounts.
Ladies Fashion For Parties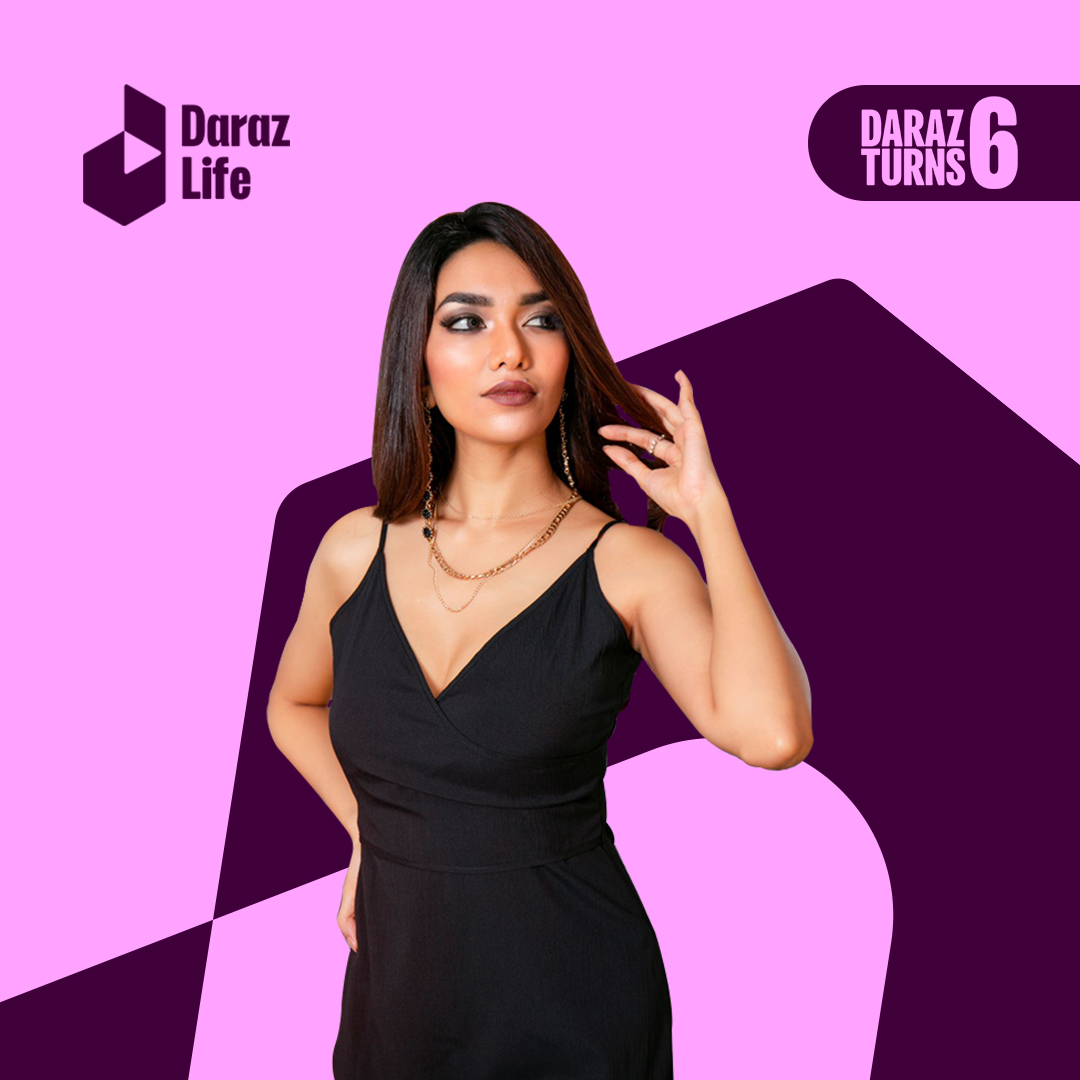 Get ready to step up your style game at parties. No matter your budget, there will be something for everyone at every price point.
There are party outfits for girls, flashy shoes and handbags at affordable prices. Furthermore, if you opt to pay with KOKO, you can pay the entire amount in 3 instalments.
Women's Fashion Casual Outfits
Are you ready to put your most stylish foot forward as you go out and about on your daily ventures? Think vibrant hues, uneven hemlines, and attention-grabbing cutouts for a high-end look with minimum effort.
Whether you're hitting the mall with your crew or simply grocery shopping, Daraz Fashion has hundreds of casual outfits you can choose from. The best part is you can get up to 60% Off while you shop for clothes online in the comfort of your home.
Athleisure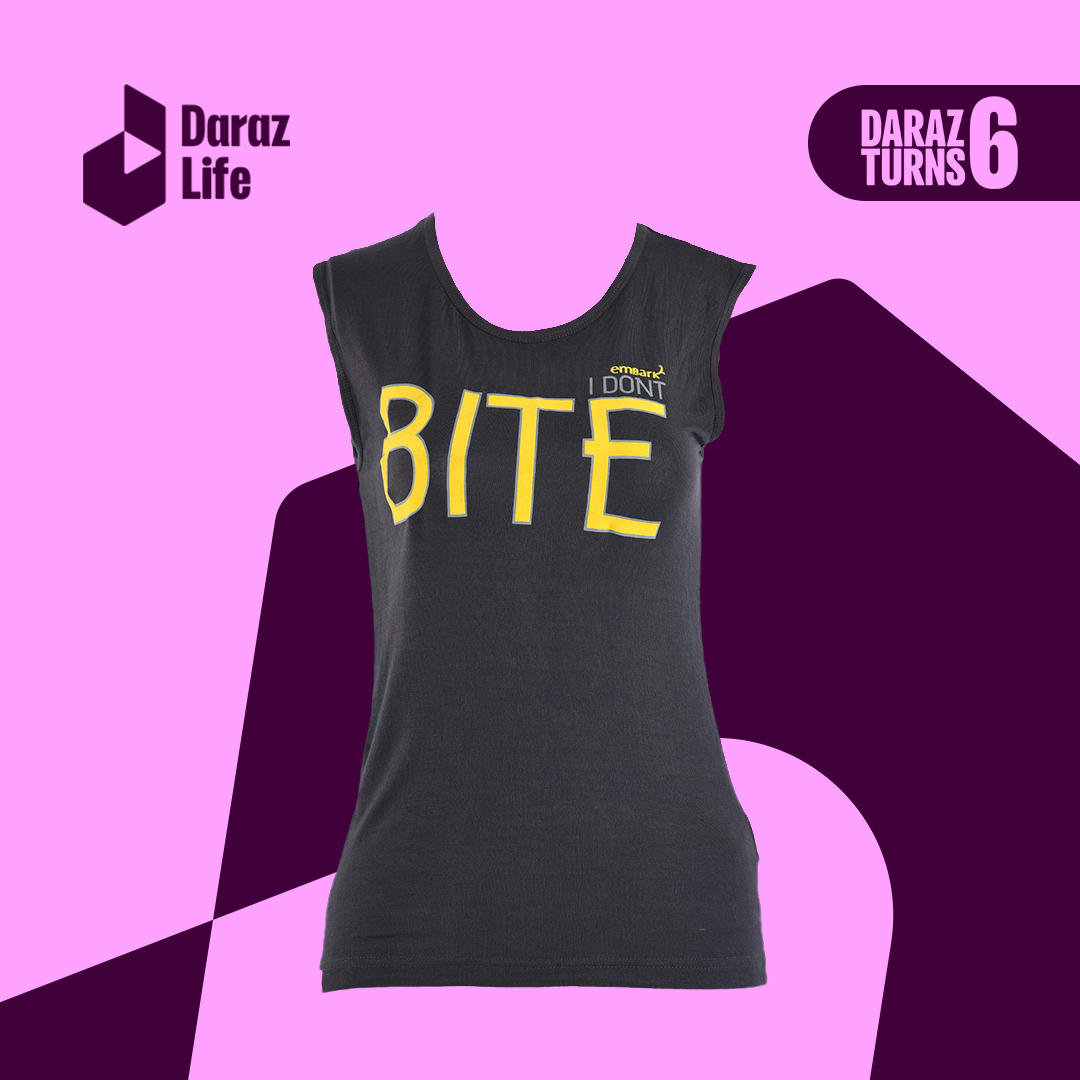 Athleisure is one fashion category that has stood the test of time for decades. From comfy shorts to tank tops, they will continue to reign in the most loved fashion category in the years to come. Whether you are off to the gym, running out and about for chores, or simply jumping in bed to snooze, athleisure can fix you for the occasion. So shop for your fave athleisure outfits from popular brands at amazing prices.
Mens Fashion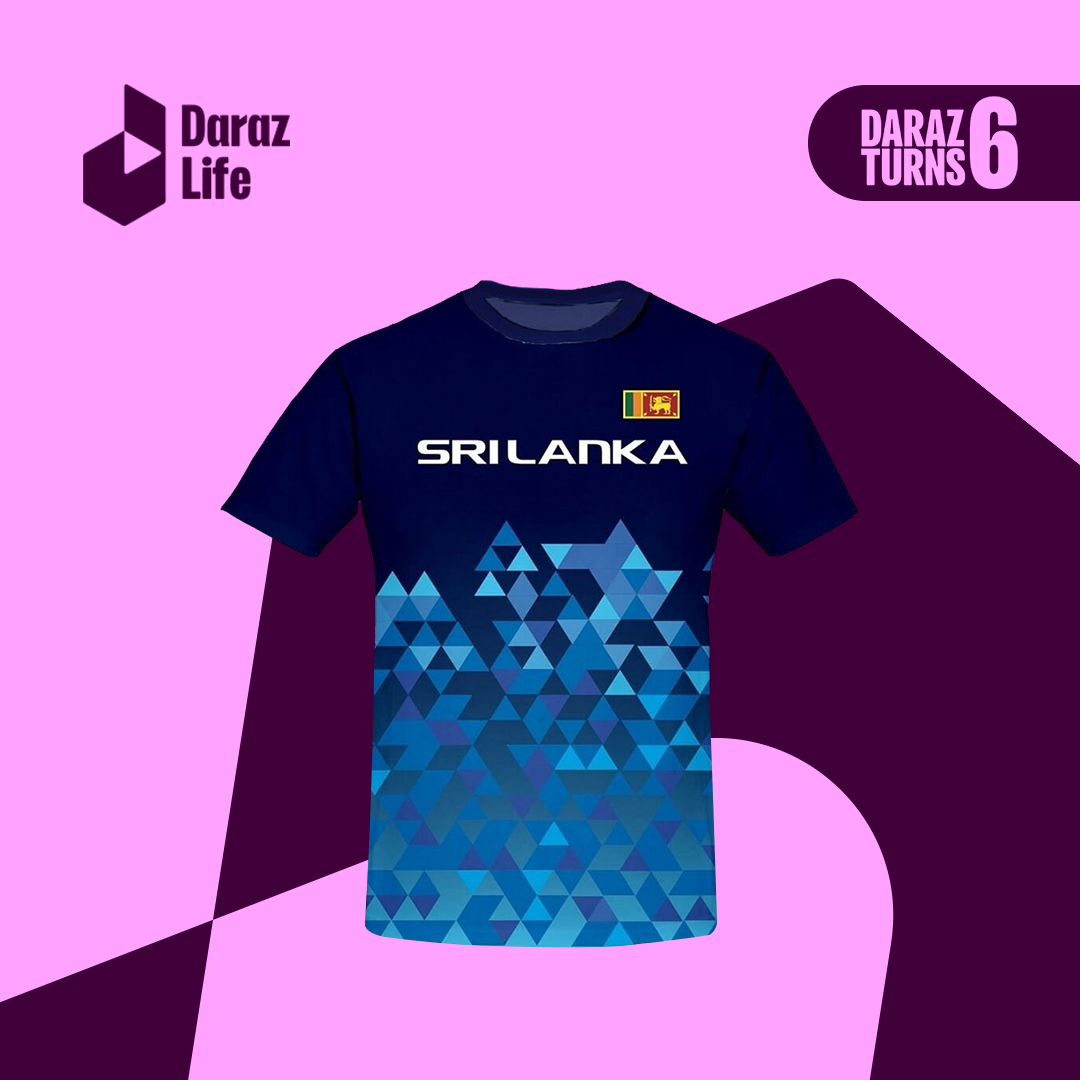 We have several mens fashion brands onboard too. Whether you are shopping for office attire, gym clothes, or formal outfits, you can find everything in one app. You can find the trendiest shirts, Polo T-shirts, T-Shirts, jeans and shoes, so you will always be the best dressed in any occasion. Also, don't forget to check out the athleisure brands on the Daraz platform. You can upgrade your wardrobe at affordable prices with the special discounts available during the Birthday Sale.
Shoes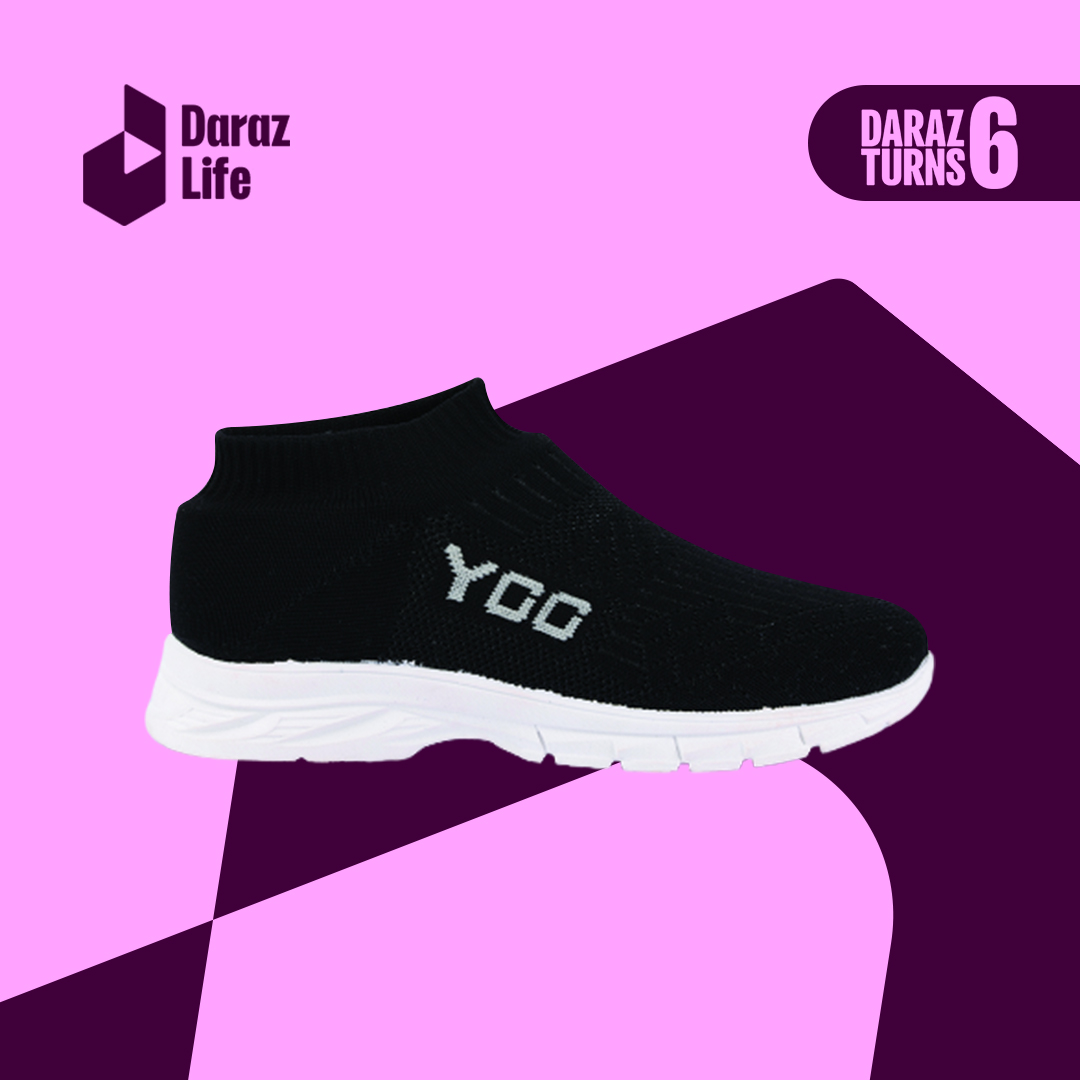 Finally, how can we not discuss trendy shoes when we talk about new fashion? Shoes are the elements that complete every outfit. However, we notice that there has been a price hike in shoes with the present-day situation. Therefore make the most of the discounts and offers available during the Birthday sale and get as many pairs as possible.
We hope you will be able to purchase all the outfits you need to upgrade your wardrobe before the end of the year. If you are shopping for vehicle maintenance items, check out our blog, Vehicle Maintenance Items, Motorcycles and Other Accessories.