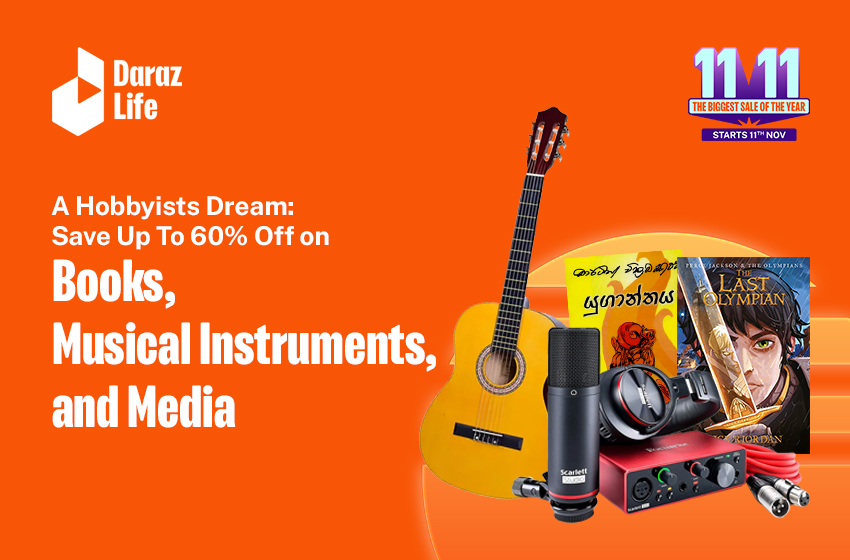 Enjoy Hobbies: Up To 60% Off on Media, Music, and Books
We all pursue hobbies that drive our passions and help us enjoy our free time. Continue reading if you are pursuing reading, music, or singing as a hobby.
Do you pursue reading and music as hobbies? Check out the amazing deals and discounts available for media, music, and books during 11.11.
Get Everything You Need to Embrace Hobbies From Daraz 11.11 at Super Discounts
The Nation's Biggest Sale of the Year is Finally Here! Make all your wildest shopping fantasies a reality with up to 85% OFF starting November 11th. Get an additional 12% off on bank cards and Instalment plans at 0% interest. Shop everything at the lowest prices with unbelievable Mega Deals, Points discounts, Instalment plans, Daraz club rewards, games, and exciting giveaways. Download the Daraz App and join the wildest shopping fantasy of the year!
If you are shopping for media, musical instruments, or books, make the most of the deals and discounts available during the Daraz 11.11 Sale. Shop from Yamaha, Mike Audio, Sky Music Center, EXPOGRAPHIC BOOKS, MD Gunasena, Samudra Book Shop, Jeya book center, and Casio Music to get up to 60% Off. Additionally, get free shipping, collect valuable discount vouchers, and win amazing giveaways when you shop at these stores during the 11.11 sale.
Spin The Wheel of Fortune & Win A Trip to Dubai
Are you ready to win a dream vacation for Rs 1000? Shop on Daraz for Rs 1000 or more from the 1st of November and receive an SMS from Daraz to Spin the Wheel of Fortune. Stand a chance to win fabulous giveaways;
A Holiday to Dubai
Weekend Getaway at Shangri La, Hambantota
Overnight Stay at Hikka Tranz
Fine Dining at Cinnamon Lakeside
Daraz Vouchers Worth up to LKR 850,000
So, get on your Daraz App and be a lucky winner of our fabulous giveaways.
Win Fabulous Prizes With 1 Rupee Game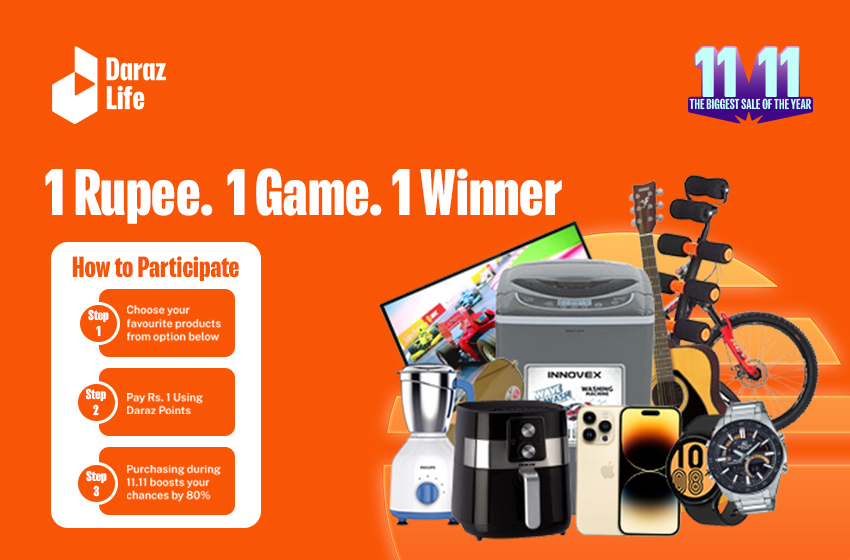 How would you like to win an iPhone 14, a washing machine, or a 43-inch TV for just 1 Rupee? You read that right! Get on your Daraz App, play the 1 Rupee Game starting from the 1st of November, and win amazing prizes. Check out the 1 Rupee Game home page to see the products you can win.
All you have to do is get on your Daraz App, choose the product you want to win on the 1 Rupee Game Home Page, add it to your cart, and checkout using 1 Daraz Point. Please note that you must activate your Daraz Points to participate in this game. So, get on your Daraz App and activate Daraz Points now.
Collect Vouchers & Double Your Savings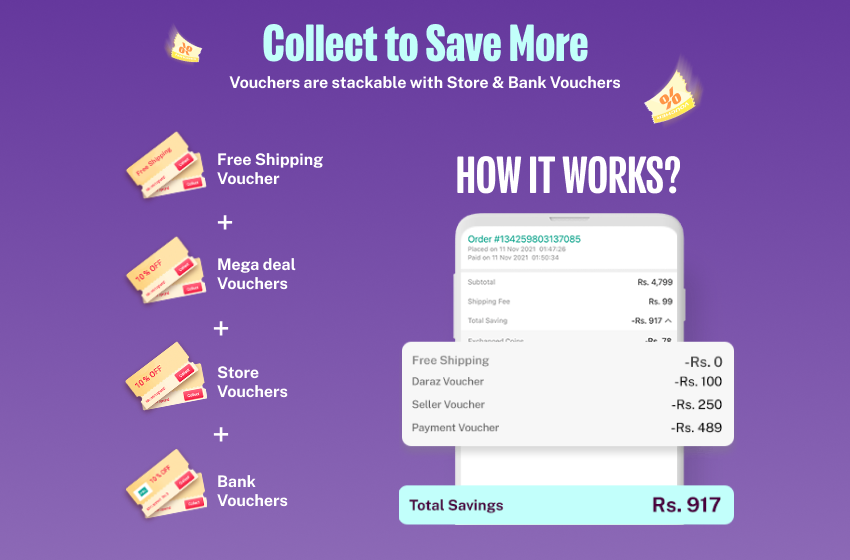 Do you know the best way to get savings on top of savings when you shop on Daraz? Collect Daraz vouchers to get big discounts when you checkout your favorite products. There are four different types of vouchers available on your Daraz App.
Daraz Vouchers – Discounts under specific item categories, such as fashion, lifestyle goods etc, that can be used sitewide.
Shipping Vouchers – Gives you discounts on shipping fees
Bank Vouchers – Vouchers issued by specific banks that allow you to get a discount when you shop with one of their bank cards.
Store Vouchers – Offered by the stores on the Daraz platform to get discounts when you shop for products from a specific store.
When you collect all of these vouchers and stack them together, you are able to obtain the best discount at the checkout when you purchase your favorite products. So don't forget to collect vouchers before you head to checkout when you make a purchase on Daraz.
Without further ado, let's check out items that you can purchase during the Daraz 11.11 Sale to embrace your hobbies.
For The Promising Pianists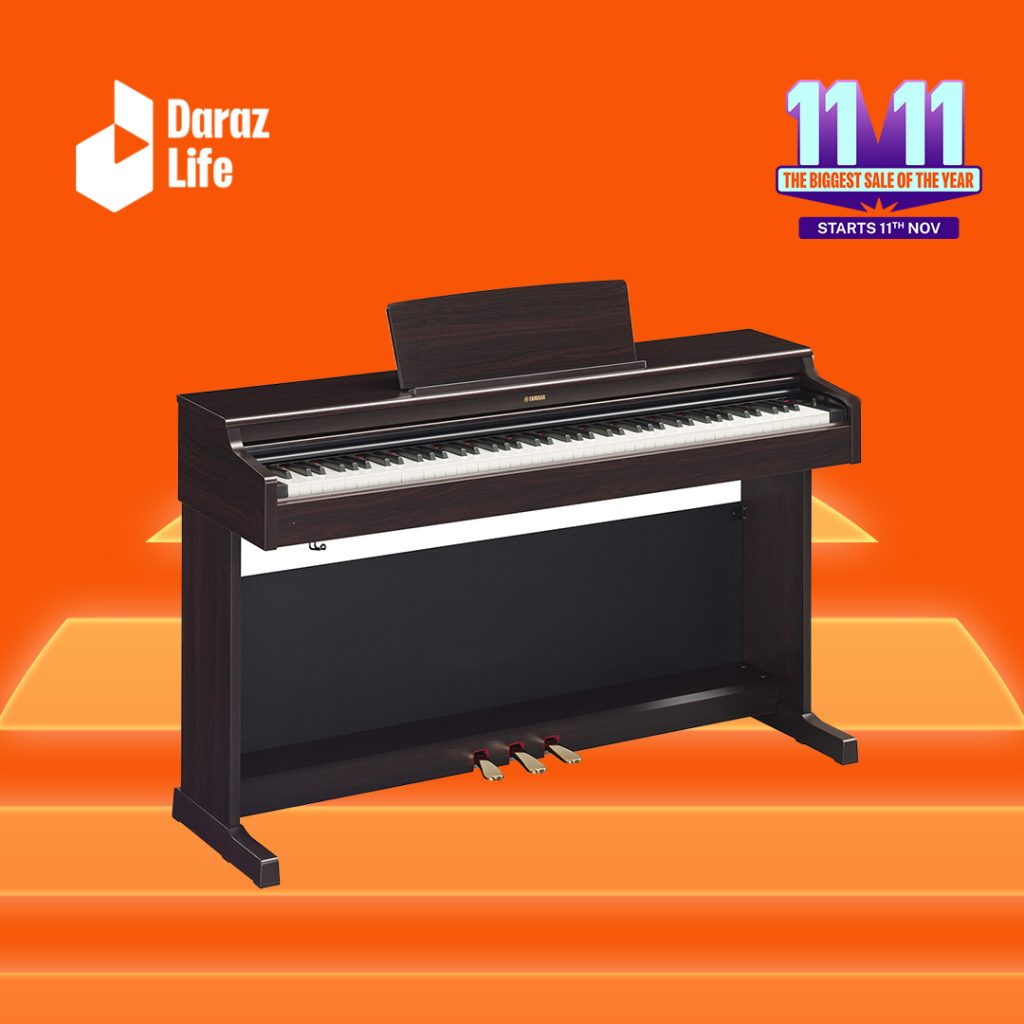 Do you play the piano as one of your hobbies? If you are looking to buy a piano for a reasonable price, you should check out the deals on pianos available during the Daraz 11.11 sale. That's not all; if you have a passion for learning or playing electronic keyboards, check out Yamaha and Casio for amazing deals and discounts.
For The Emerging Musician and Singers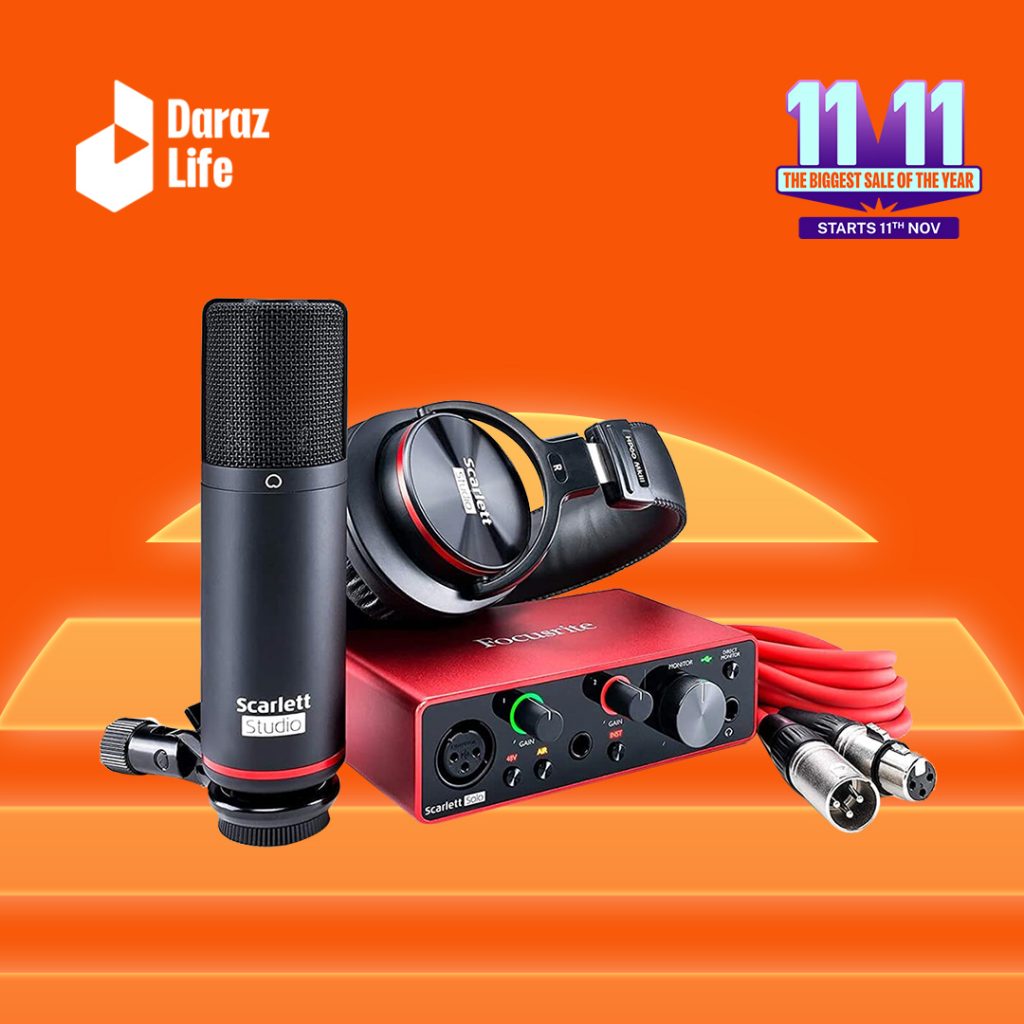 If you absolutely love singing or songwriting and want to record your songs in Studio quality, you will require professional equipment. Focusrite Scarlett Solo Studio 3rd generation features a USB audio interface, mic, headphones, and other cables, making it the perfect device to record all your songs and tunes.
For The Talented Guitarists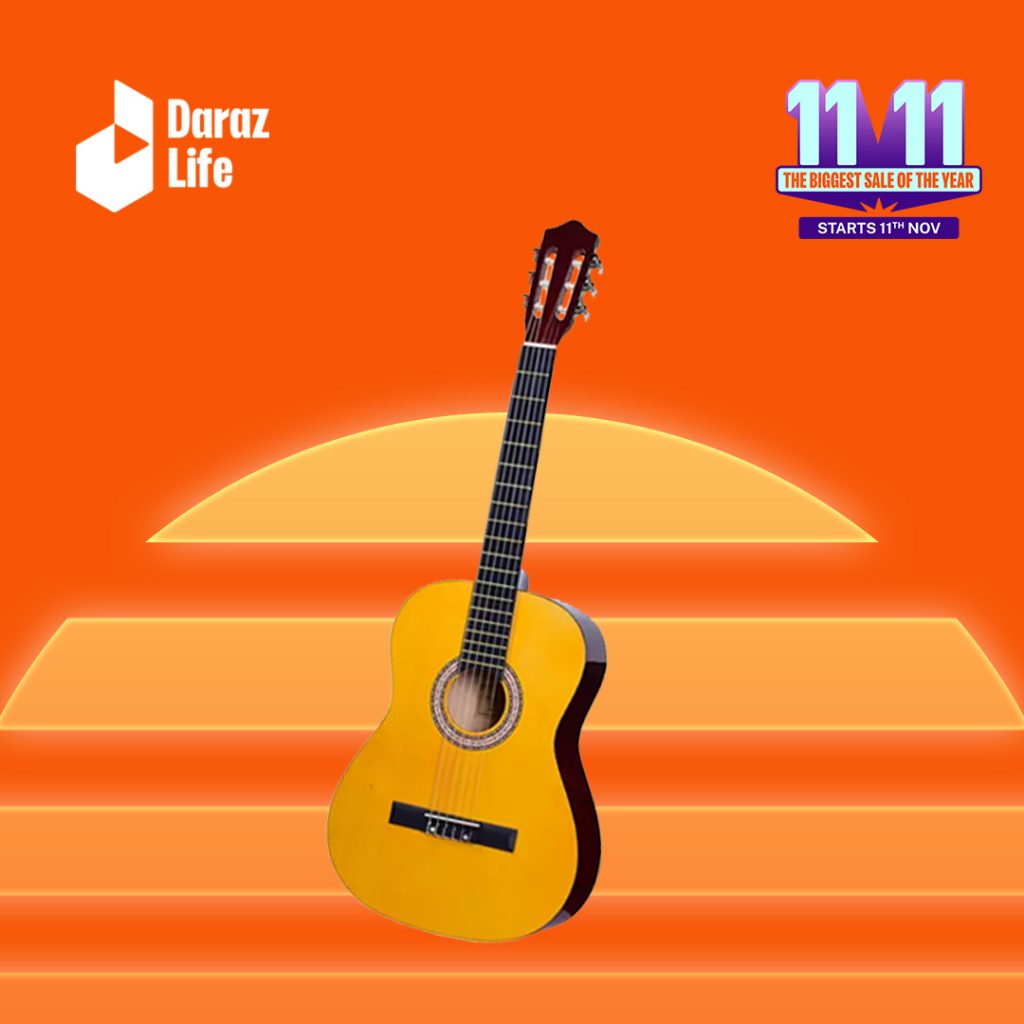 If you love playing the guitar, we have great news! There will be amazing price drops on box guitars starting the 11th of November. So, if you are looking for acoustic guitars or other accessories such as guitar strings or guitar tuners, you can definitely secure a bargain during the sale.
For The Little Readers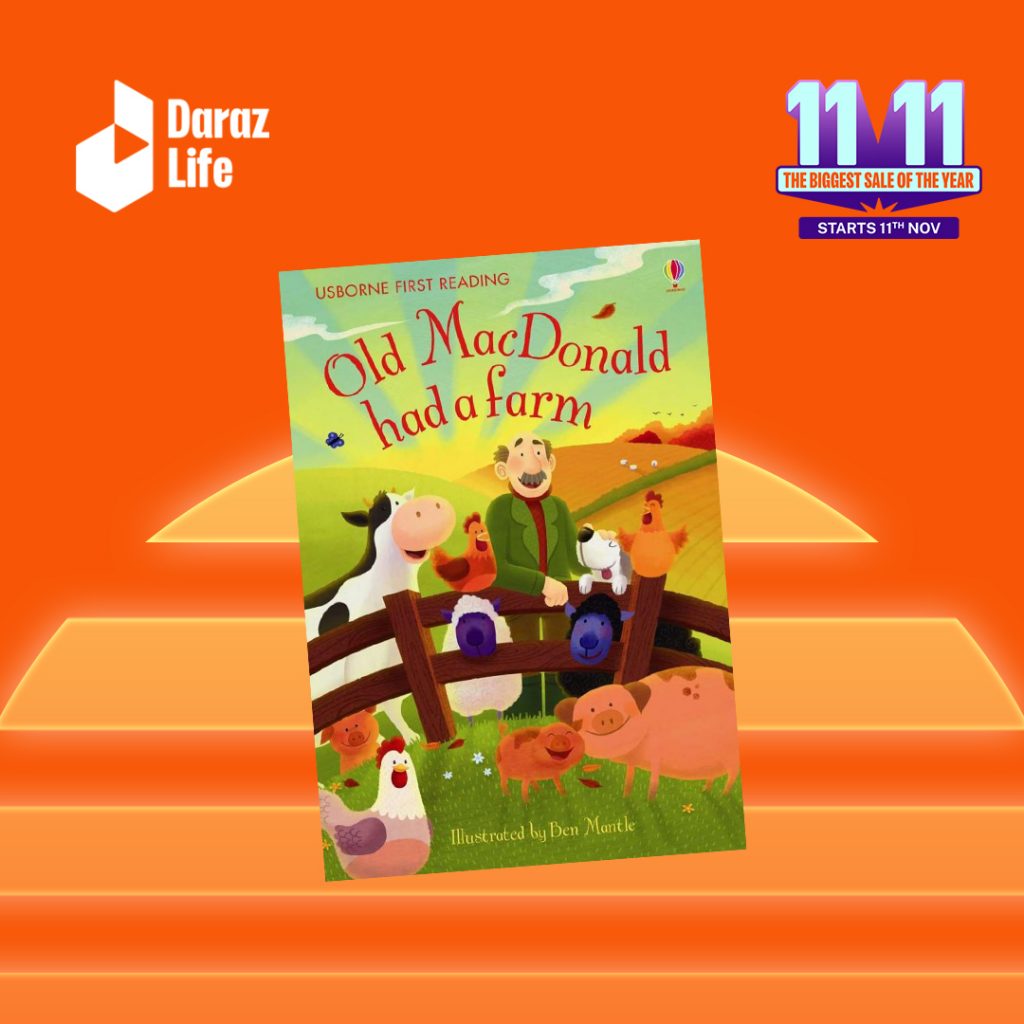 Are you searching for story books for kids? In that case keep an eye out for discounts of up to 60% off on some of the children's favorites such as harry potter books, the Chronicles of Narnia, and
For The Native Literature Buffs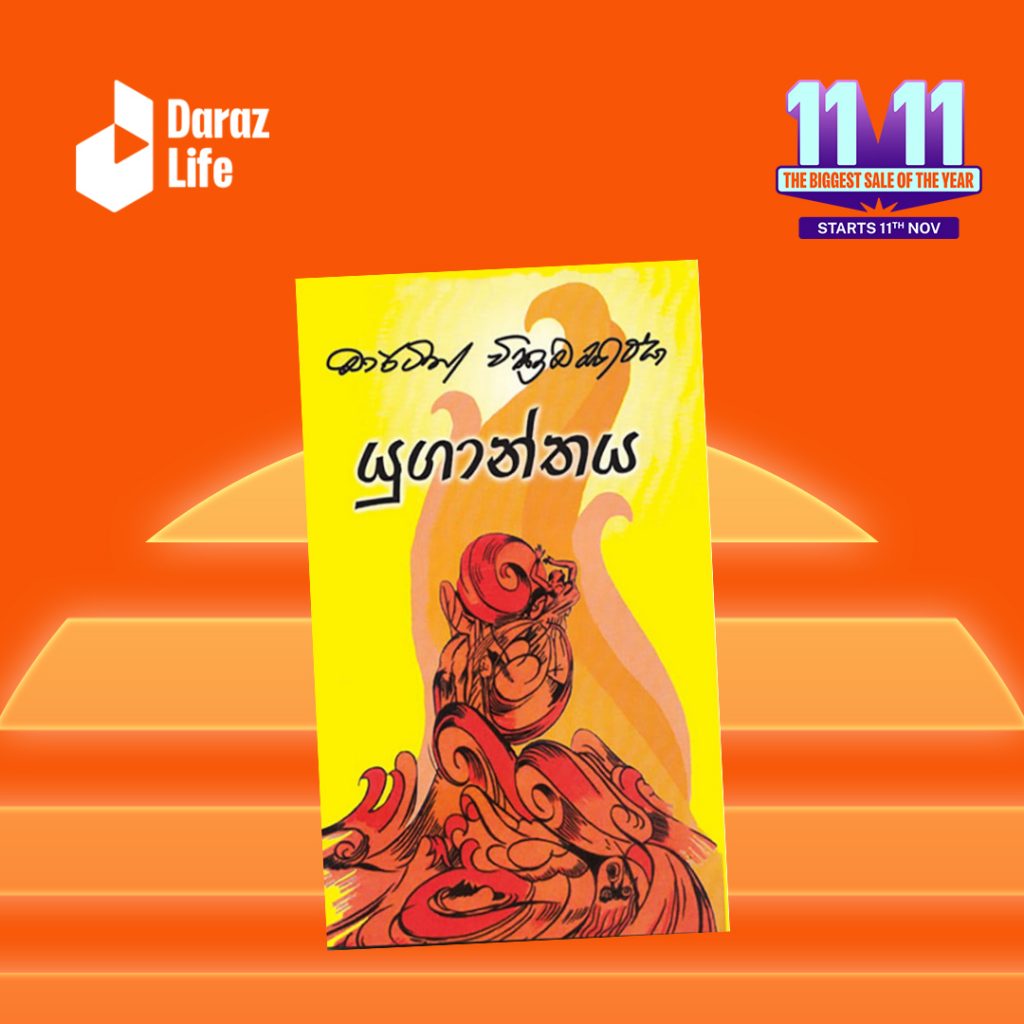 Are you someone who enjoys reading Sinhala literature novels and history-related books? Get on the Daraz app, and we assure you that you will find whatever you are looking for. The best part is you do not have to go from one bookshop to another. You can order your favourite book with just a tap and get it delivered to your doorstep. Can it get any better than that?
For The Avid Learner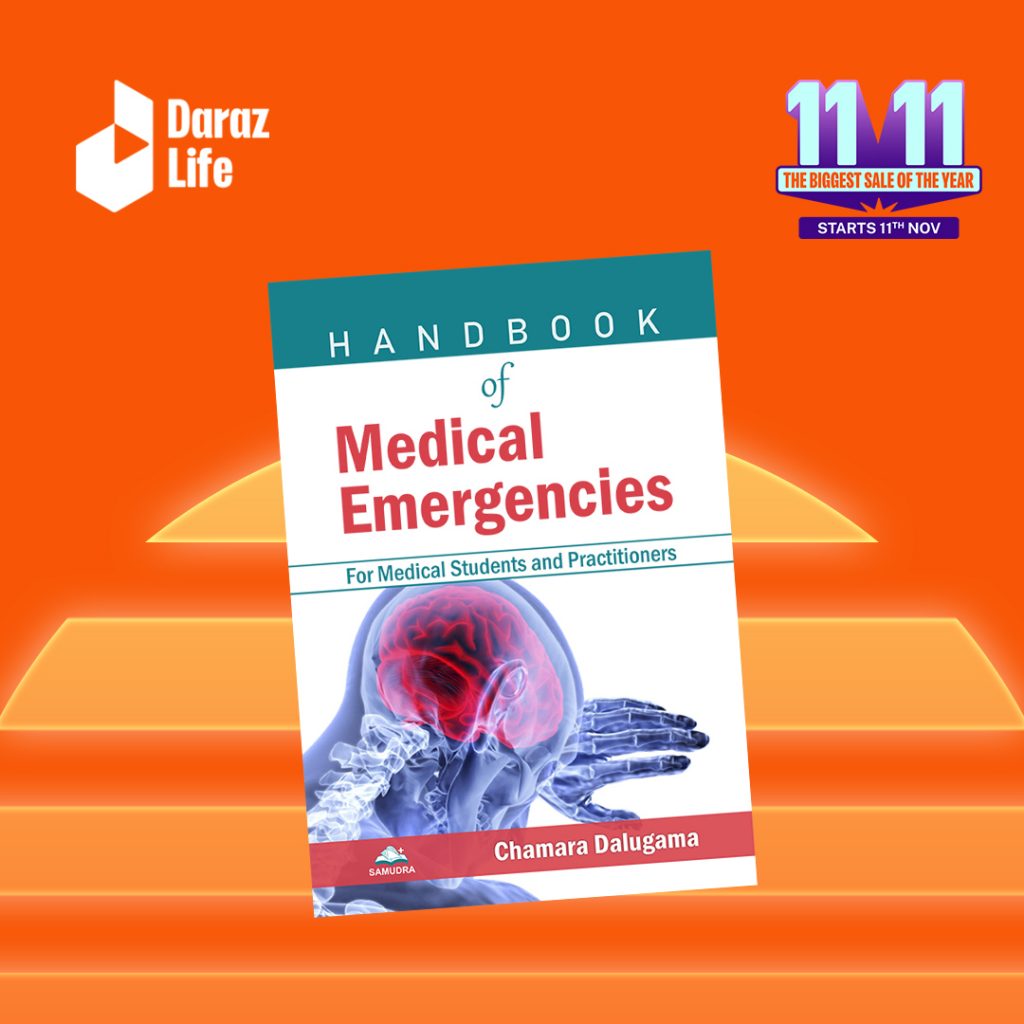 Learning is a lifelong process. Therefore, whether you require certain books for a specific subject that you are studying or for your career, check your Daraz app during 11.11. You are sure to find deals on textbooks and other types of books from any genre.
For The Fiction Enthusiast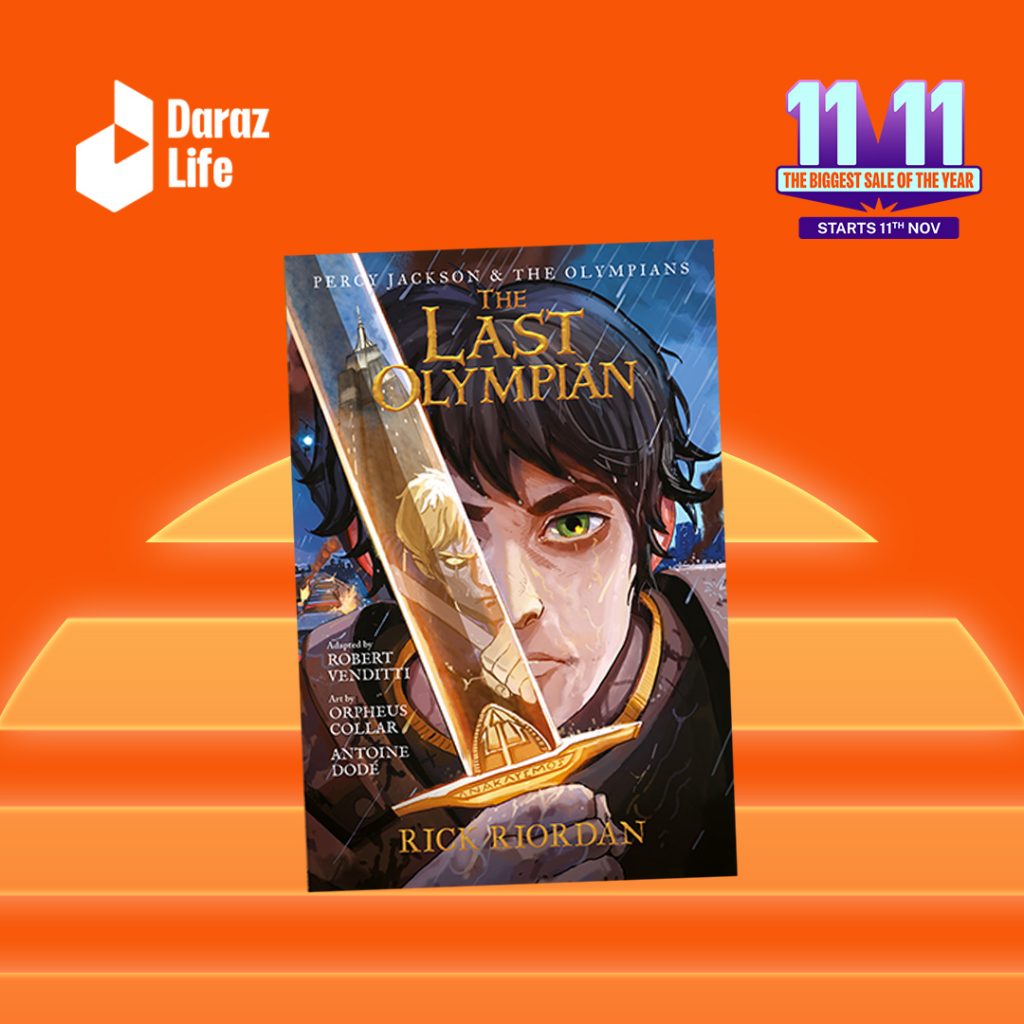 Does reading help you escape reality and enter your favourite world of fantasy? We have great news for you. There will be several books in the young adult fiction genre by famous authors such as Percy Jackson and Cassandra Clare at great discounts. So, mark the 11th of November on your calendars to grab these amazing offers on books.
Hope you will be able to find interesting media, books, and musical instruments at amazing prices so you can continue to pursue your hobbies. If you are looking to buy home appliances, don't forget to check out The Best Home Appliances Price in Sri Lanka During Daraz 11.11.