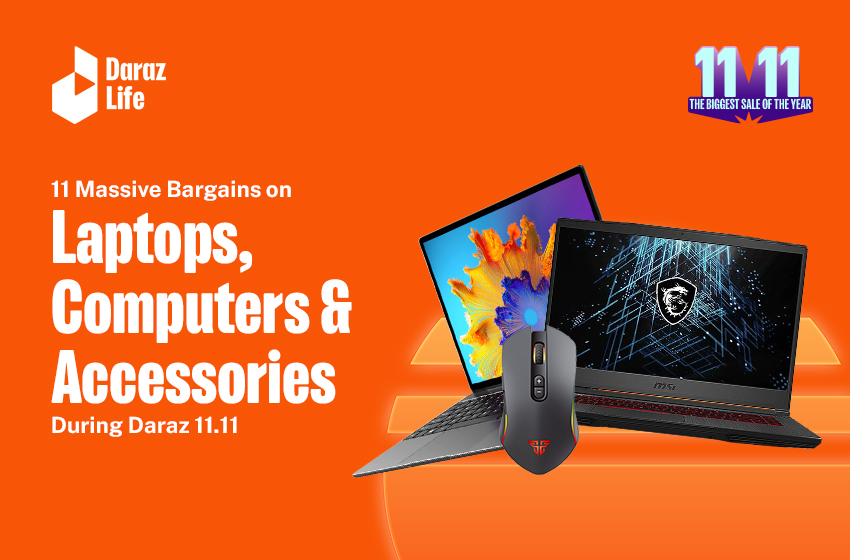 Best Laptops Price in Sri Lanka, Gaming Accessories and More
If you are looking for the best laptops price in Sri Lanka, you're in for a pleasant surprise. Get on the Daraz App and find the biggest price drops on laptops, computers and accessories during Daraz 11.11.
Do you want to get the best laptop price in Sri Lanka? Read on to find out how you can steal the biggest deals and discounts on PCs and accessories during Daraz 11.11.
Lowest Laptops Price in Sri Lanka During Daraz 11.11
The biggest sale of the year is now LIVE with up to 85% Off. Grab an additional 12% off on bank cards and Instalment plans at 0% interest. Shop with your debit cards and get 25% Off. Save big time on everything you need at the lowest prices with unbelievable Mega Deals, Points discounts, Instalment plans, and Daraz club rewards. Also, don't forget to participate in games and win exciting giveaways. Download the Daraz App and join the wildest shopping fantasy of the year!
If you are shopping for laptops, and computer accessories there is no better time than now. Get up to 40% OFF and free shipping when you shop for the lowest laptops price in Sri Lanka during the sale. Get huge discounts when you shop from stores like HP, Dell, Asus, Acer, CHUWI, Lenovo, Apple, Canon, MSI, Fantech, Armaggeddon, CHUWI, Jedel, Logitech, Prolink, Transcend, UGREEN, Kingston, Sandisk, Epson, and Tp-Link. Also, keep an eye out for free gifts when you shop for these brands. In addition, collect valuable vouchers and opt for easy instalment payments with 0% interest, so you can buy your favourite laptops and computer accessories.
Collect Vouchers & Double Your Savings
Bank Vouchers – Vouchers issued by specific banks that allow you to get a discount when you shop with one of their bank cards.
Store Vouchers – Offered by the stores on the Daraz platform to get discounts when you shop for products from a specific store.
When you collect all of these vouchers and stack them together, you are able to obtain the best discount at the checkout when you purchase your favorite products. So don't forget to collect vouchers before you head to the checkout when you make a purchase on Daraz.
Spin The Wheel of Fortune & Win A Trip to Dubai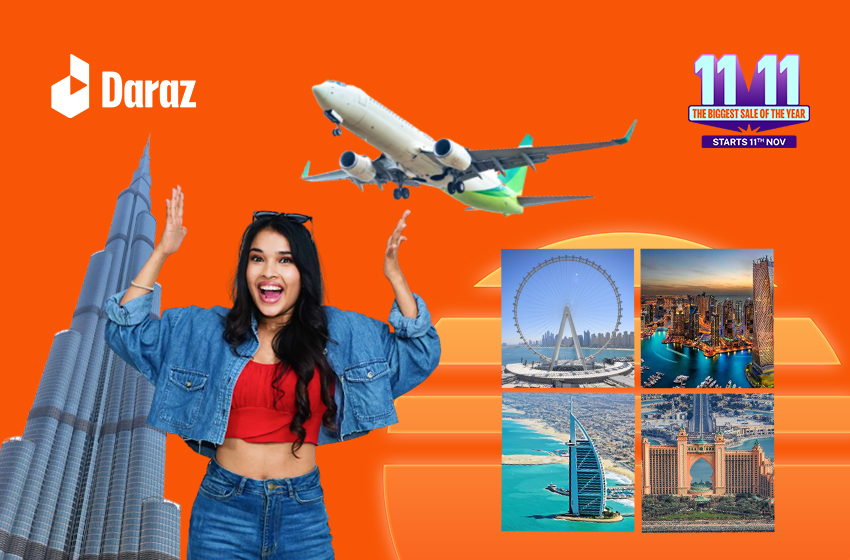 A Holiday to Dubai
Weekend Getaway at Shangri La, Hambantota
Overnight Stay at Hikka Tranz
Fine Dining at Cinnamon Lakeside
Daraz Vouchers Worth up to LKR 850,000
Win Fabulous Prizes With 1 Rupee Game
How would you like to win an iPhone 14, a washing machine, or a 43-inch TV for just 1 Rupee? You read that right! Get on your Daraz App, play the 1 Rupee Game starting from the 1st of November, and win amazing prizes. Check out the 1 Rupee Game home page to see the products you can win.
All you have to do is get on your Daraz App, choose the product you want to win on the 1 Rupee Game Home Page, add it to your cart, and checkout using 1 Daraz Point. Please note that you must activate your Daraz Points to participate in this game. So, get on your Daraz App and activate Daraz Points now.
Without further ado, let's check out 11 types of computers and accessories you can grab at discounted rates.
HP Laptops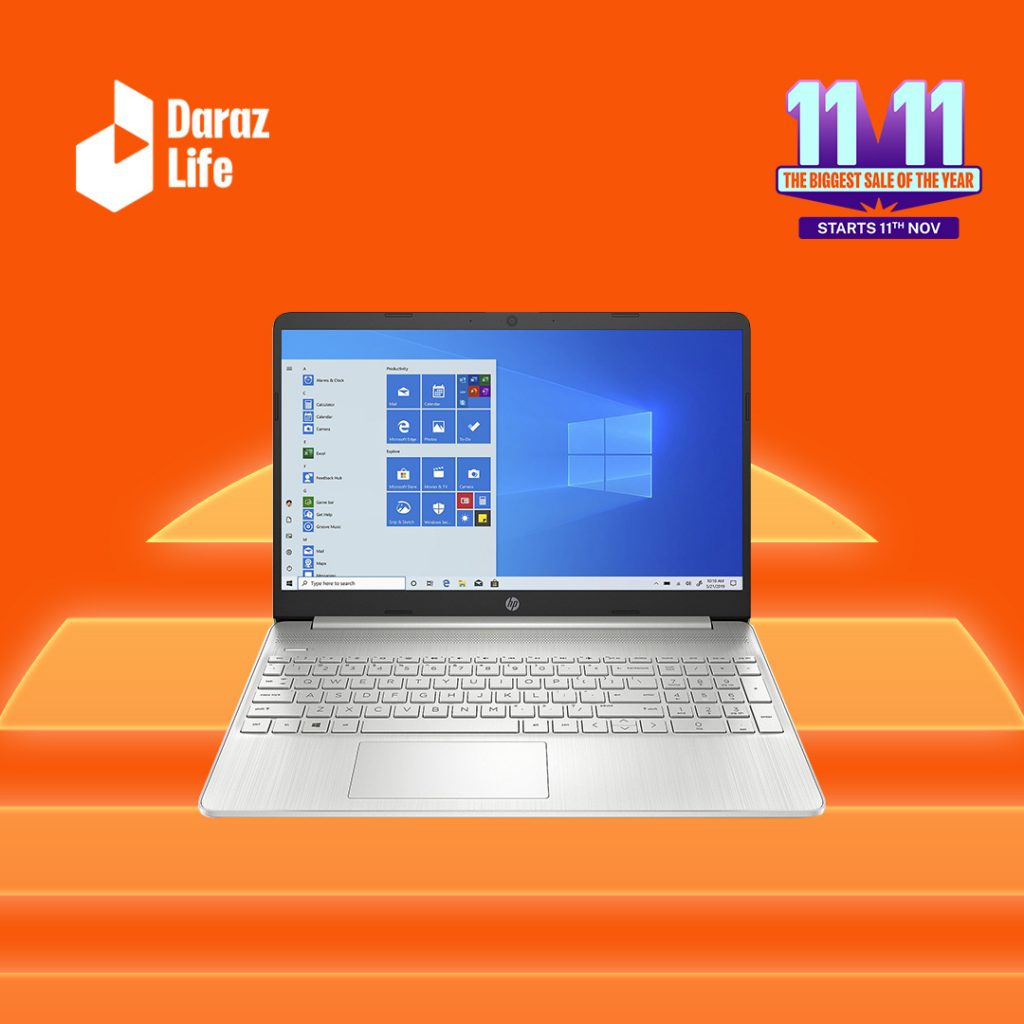 HP is one of the best brands if you are looking for amazing features and connectivity in one reliable device. Furthermore, they offer laptops in all price ranges, so you can select the computer that best fits your budget. Now add an extra 12% bank discount to that, and you just got yourself a bargain.
Dell Laptops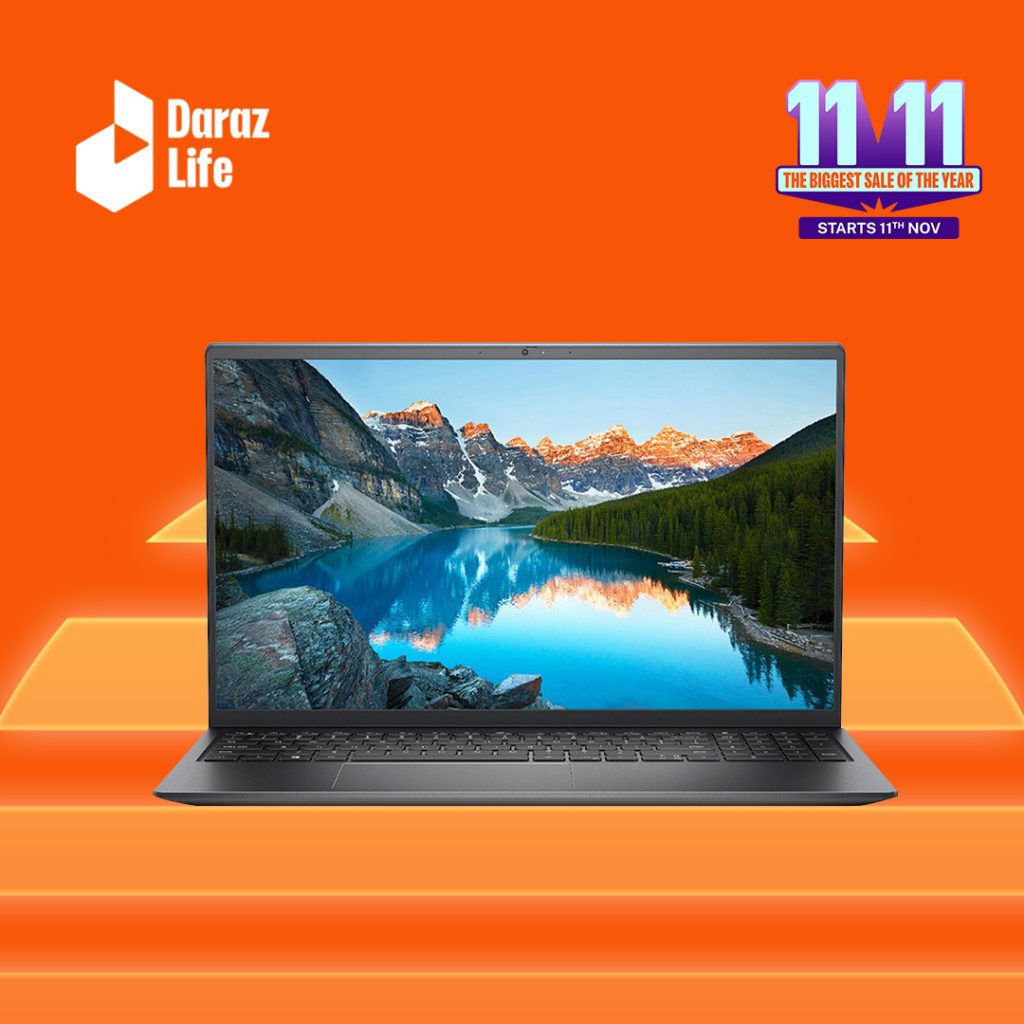 If you are searching for a laptop with amazing hardware specs, Dell Laptops are a great option. If you are short of cash, get your favourite Dell Laptop now, and you can pay in instalments for up to 24 months with 0% interest.
Acer Laptops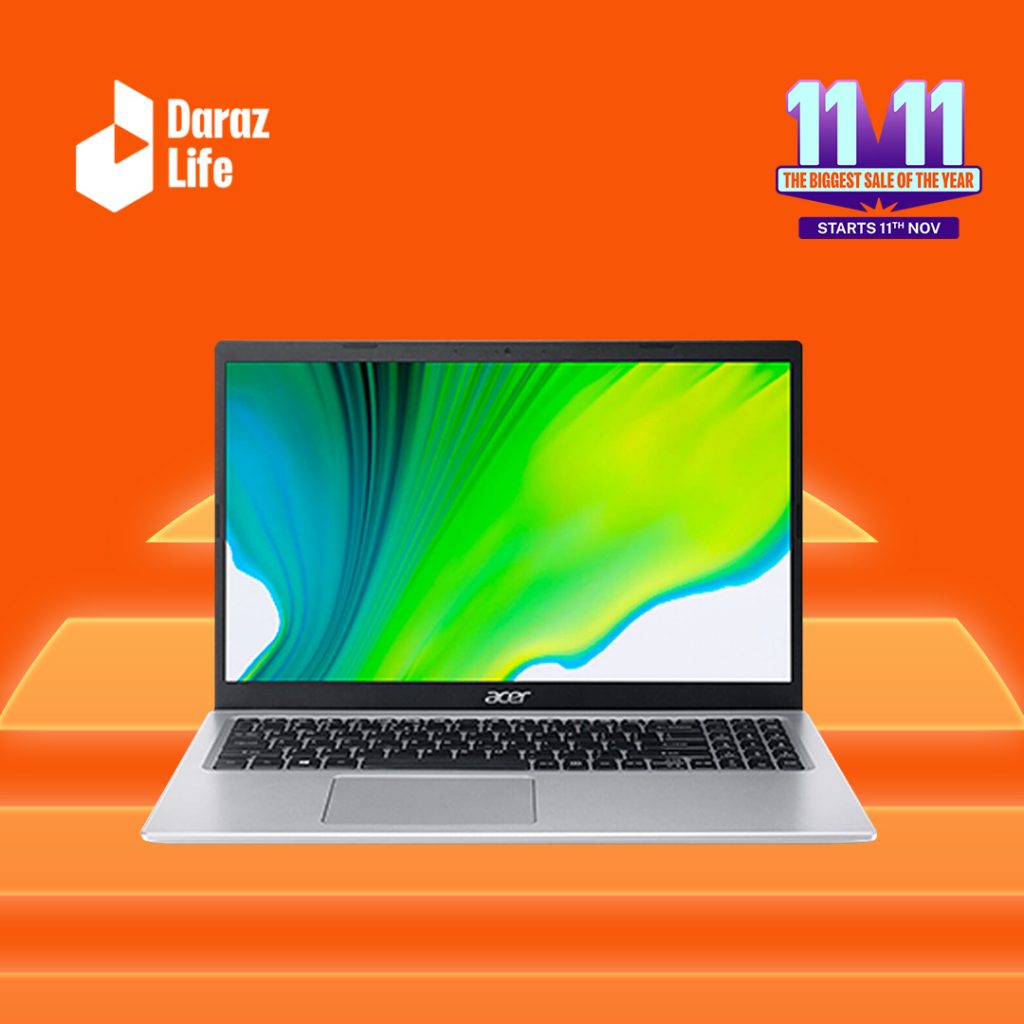 If you are looking for the lowest ASUS laptops price in Sri Lanka, we assure you that you can find it in Daraz 11.11. Get Mega Deals on selected ASUS laptops and save up to Rs. 20,000 on your next ASUS laptop purchase.
Acer is a brand popular for offering its premium laptops and gaming laptops at affordable price ranges. Therefore if you are hunting for an Acer laptop, don't miss the discounts on Daraz 11.11 to save big time.
Lenovo Laptops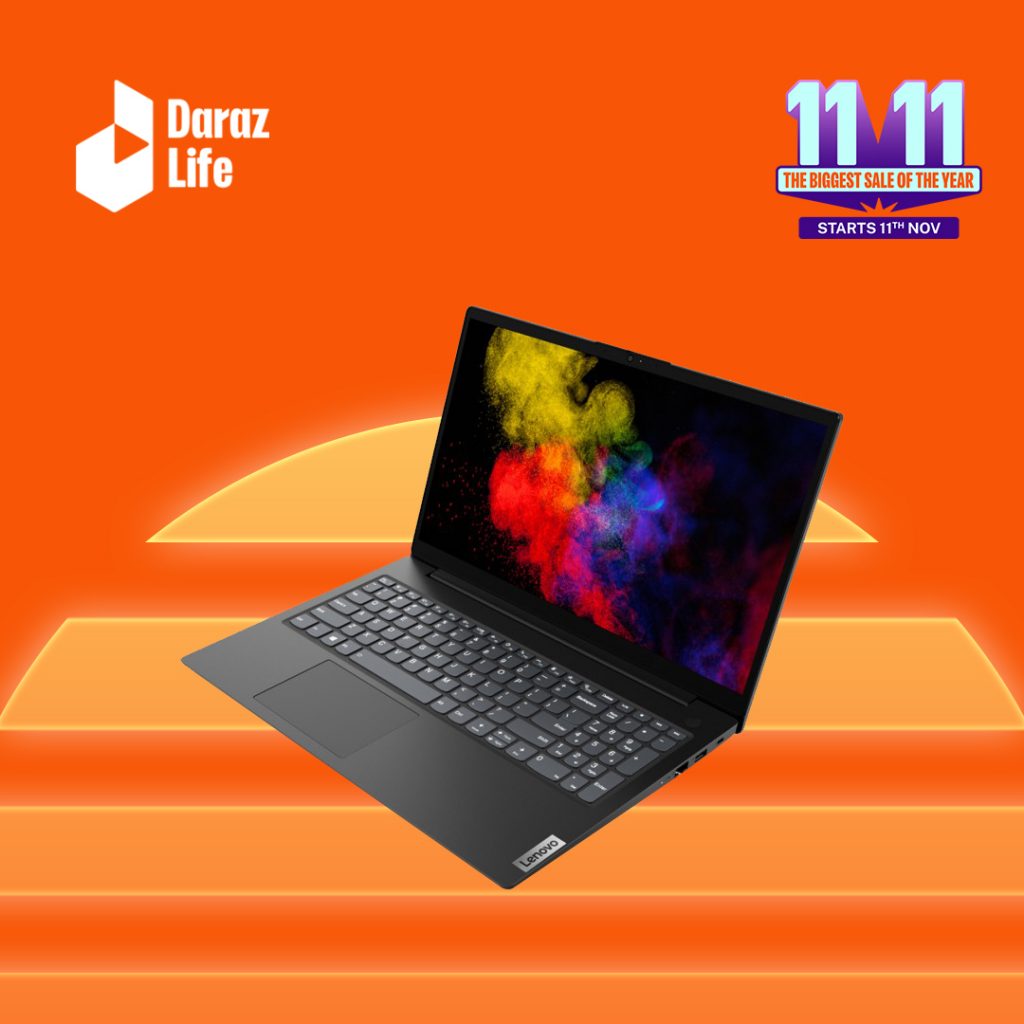 Lenovo is one brand that keeps pushing the needle when it comes to innovation. Most Lenovo laptops strike the perfect balance between performance, portability and price. So if you are looking for a Lenovo laptop, grab the best deals during Darz 11.11.
MacBook Air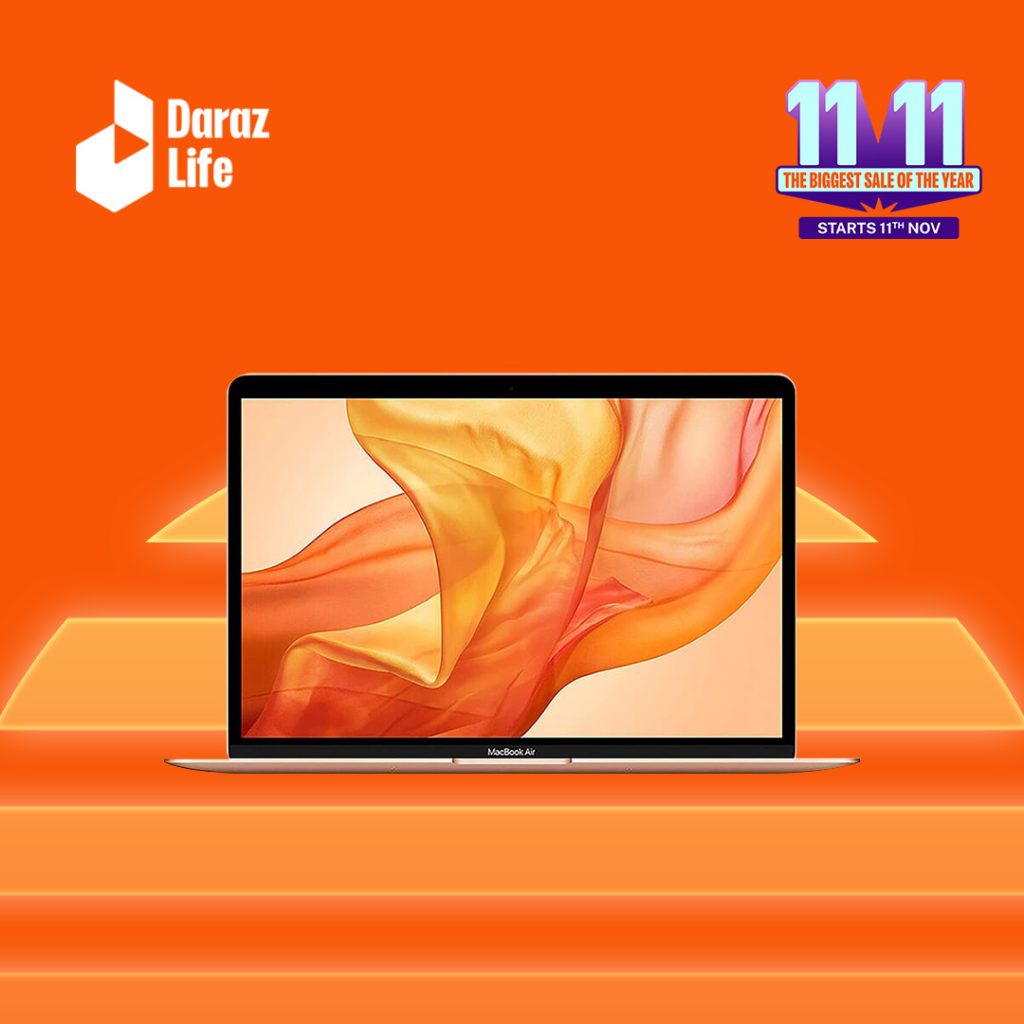 MacBook Air is the perfect device for regular users. It's a comparatively affordable Apple device with amazing specs. Enjoy massive discounts and 0% instalment plans when you buy a MacBook Air during the sale.
MacBook Pro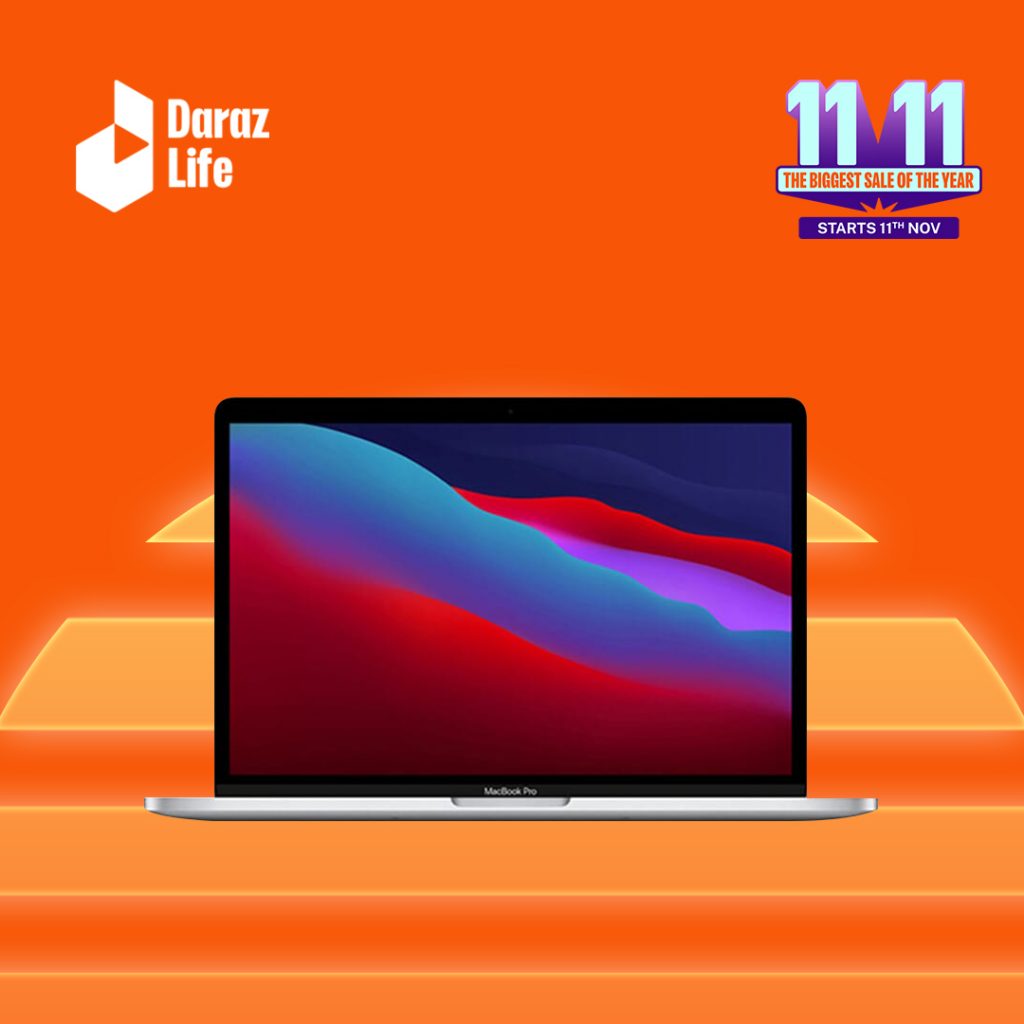 If you are a professional who needs a beefier rig that does not compromise on performance, then you should own a MacBook Pro. Now you can easily purchase this device with the available discounts and offers on Daraz during the sale.
MSI Laptops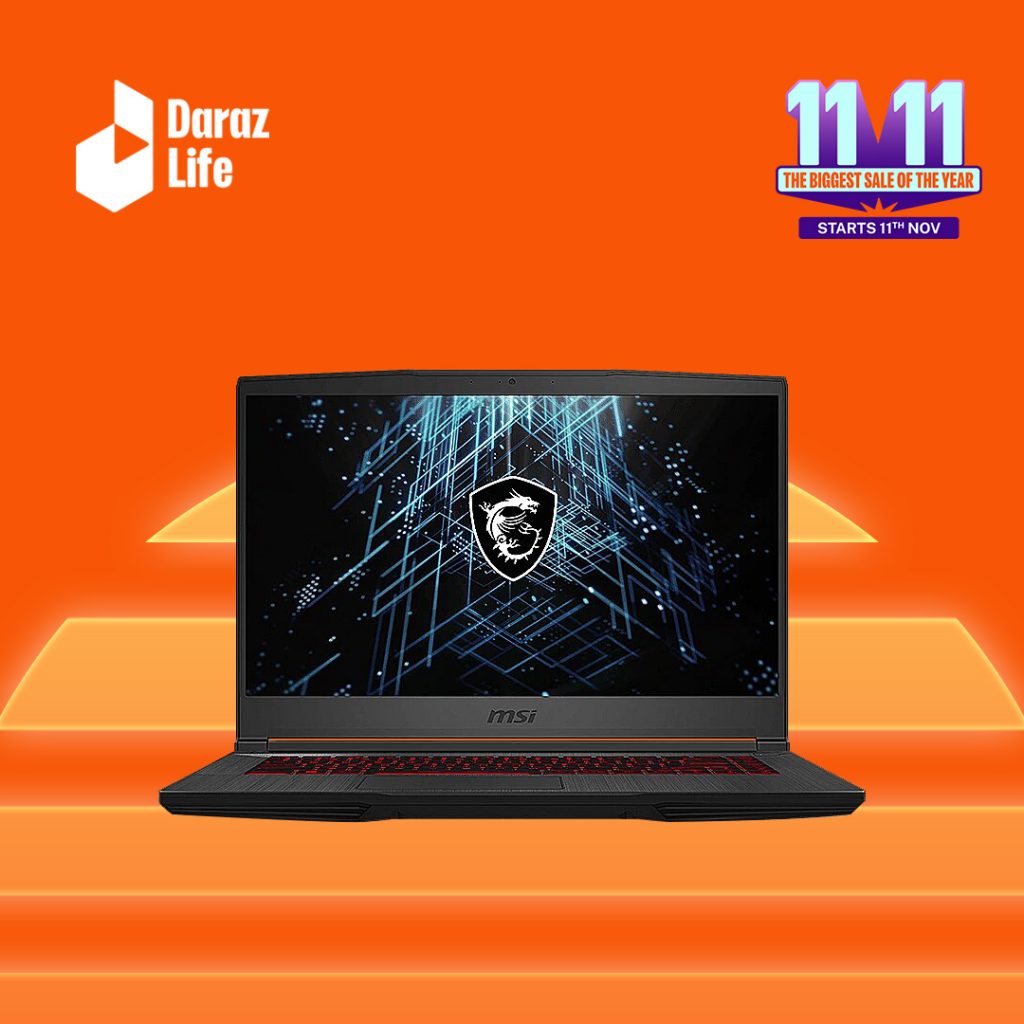 A MSI laptop can change your life if you are a devoted gamer. So, check out the price drops on MSI laptops to get the best offer on the gaming rig of your dreams.
CHUWI Laptops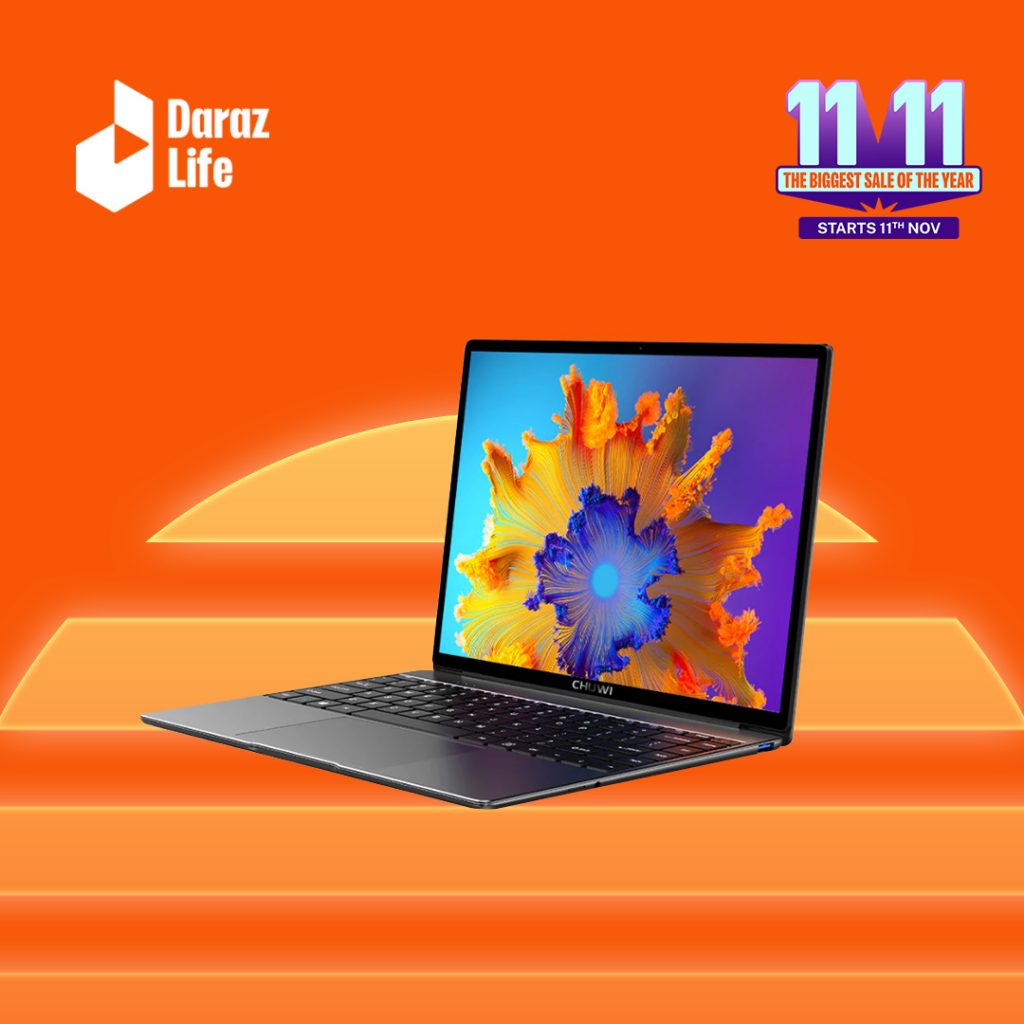 If you are seeking a high-quality and reliable laptop at a reasonable price, we highly recommend CHUWI.
Gaming Mouse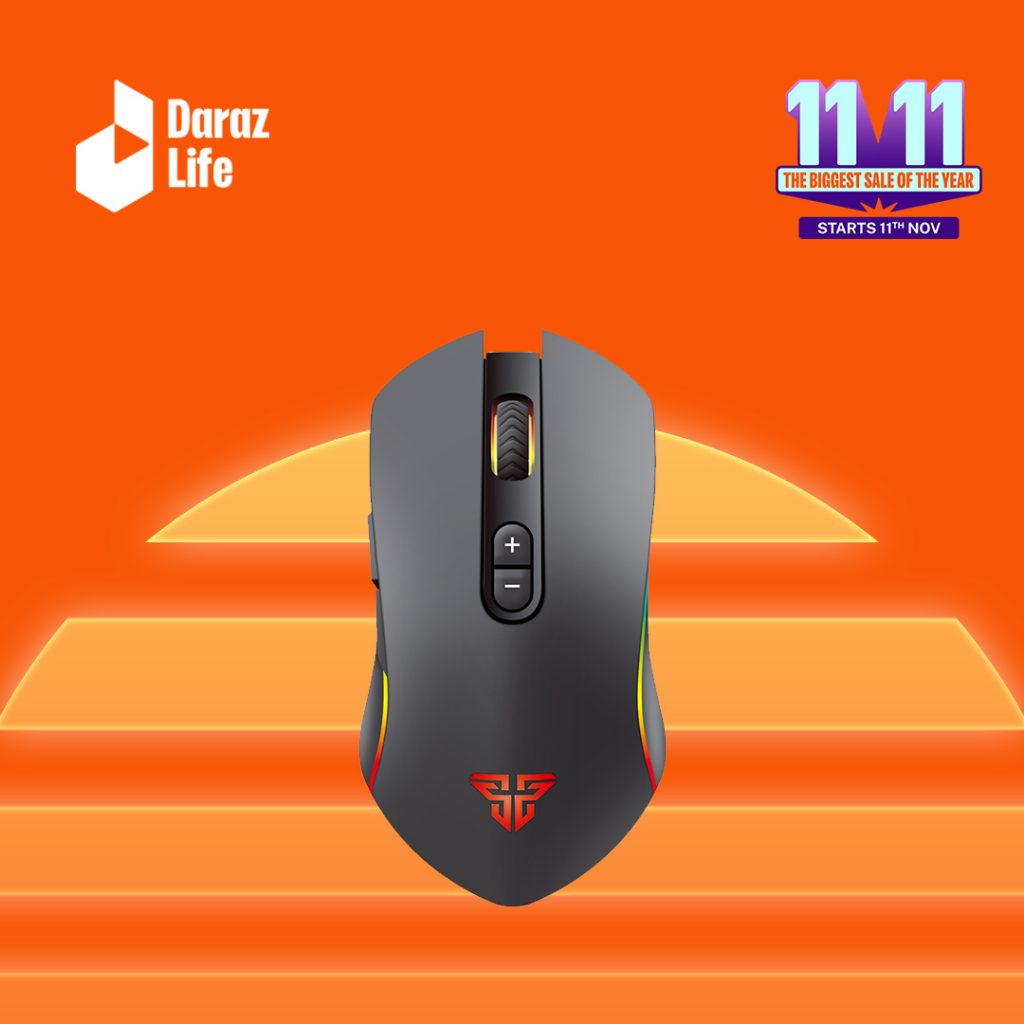 This sleek mouse that delivers nothing less of a smooth performance is ideal for the avid gamer. Enjoy savings when you invest in this during the sale.
Gaming Keyboards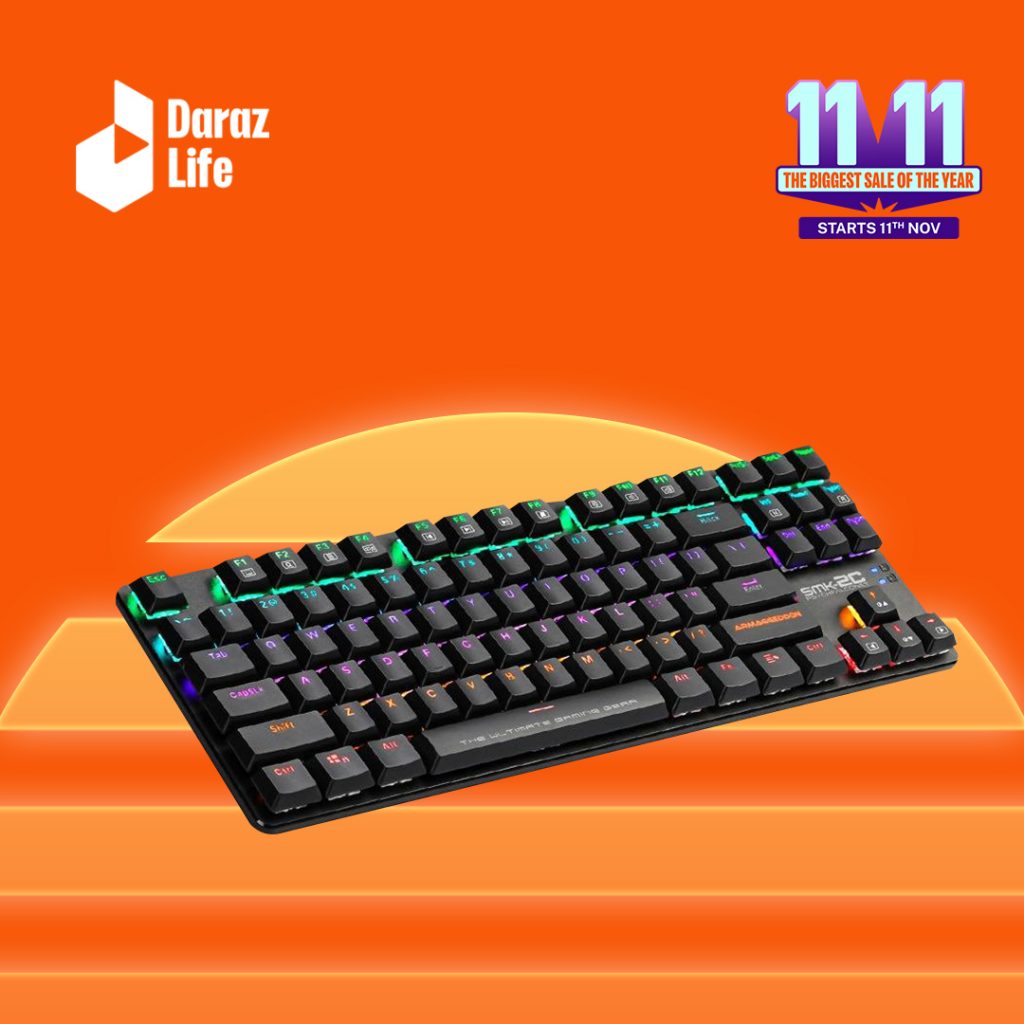 If you enjoy faster action games, gaming keyboards are a lifesaver. So, if you have been waiting to buy a gaming keyboard to improve your performance in action games, do not miss out on this opportunity.
Shop now and enjoy the lowest rates on Laptops price in Sri Lanka. Check out our blog if you are shopping for hardware and gardening tools.