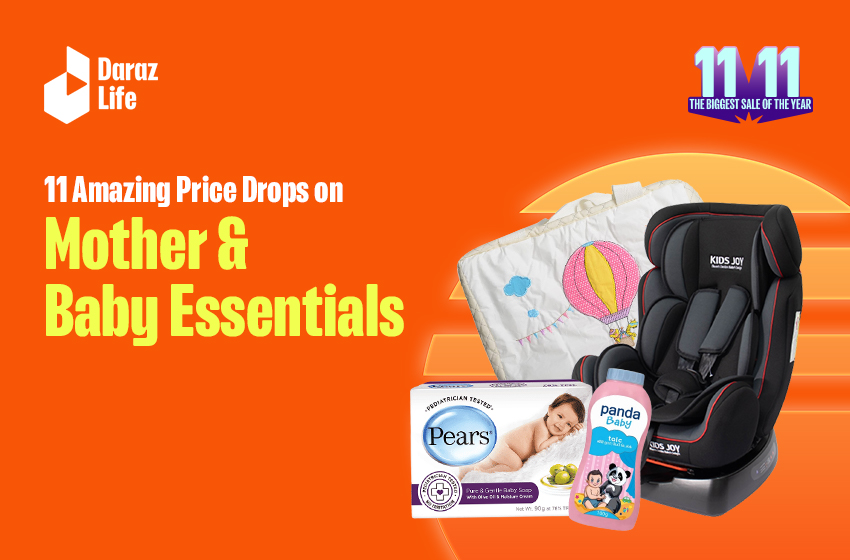 11 Amazing Price Drops on Baby Care Products
If you are shopping for baby care products, it's time to get excited. You can get the best deals and discounts on mom and baby products during the Daraz 11.11 sale.
Are you searching for baby care products at low prices? Read on to find out some baby care products that will be at discounted rates during 11.11.
Discounts on Baby Care Products During Daraz 11.11
The biggest sale of the year is finally Live and happening! Get on the Daraz app and make the most of discounts of up to 85% off. Get an extra 12% off on bank cards and opt for installment plans with 0% interest. Shop everything at the lowest prices with unbelievable Mega Deals, Points discounts, Instalment plans, and Daraz club rewards. Also, don't forget to participate in games and win exciting giveaways. Download the Daraz App and join the wildest shopping fantasy of the year!
Daraz 11.11 is the best opportunity to save big if you are on the lookout for the Lowest Prices on baby care products. Get up to 35% off on mother and baby items and free shipping when you shop Baby Cheramy, Marvel, Farlin, Kids Joy, Pampers, Panda Baby, Velona Cuddles, Soft Love, Drypers, Pears, Rebecca Lee. Don't forget to collect discount vouchers and Free Gifts when you shop at these stores.
Spin The Wheel of Fortune & Win A Trip to Dubai
A Holiday to Dubai
Weekend Getaway at Shangri La, Hambantota
Overnight Stay at Hikka Tranz
Fine Dining at Cinnamon Lakeside
Daraz Vouchers Worth up to LKR 850,000
Collect Vouchers & Double Your Savings
Bank Vouchers – Vouchers issued by specific banks that allow you to get a discount when you shop with one of their bank cards.
Store Vouchers – Offered by the stores on the Daraz platform to get discounts when you shop for products from a specific store.
When you collect all of these vouchers and stack them together, you are able to obtain the best discount at the checkout when you purchase your favorite products. So don't forget to collect vouchers before you head to the checkout when you make a purchase on Daraz.
Win Fabulous Prizes With 1 Rupee Game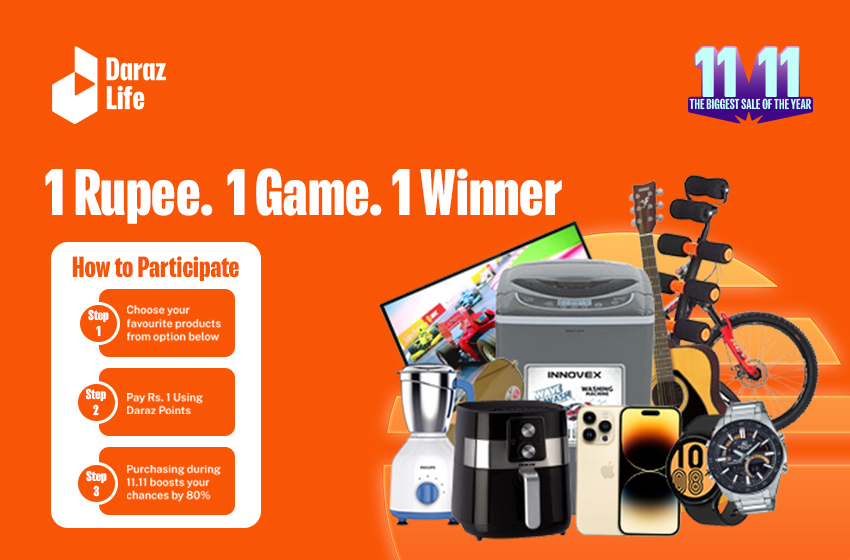 How would you like to win an iPhone 14, a washing machine, or a 43-inch TV for just 1 Rupee? You read that right! Get on your Daraz App, play the 1 Rupee Game starting from the 1st of November, and win amazing prizes. Check out the 1 Rupee Game home page to see the products you can win.
All you have to do is get on your Daraz App, choose the product you want to win on the 1 Rupee Game Home Page, add it to your cart, and checkout using 1 Daraz Point. Please note that you must activate your Daraz Points to participate in this game. So, get on your Daraz App and activate Daraz Points now.
Without further ado, let's take a look at some baby care products that will be on discount.
Baby Cream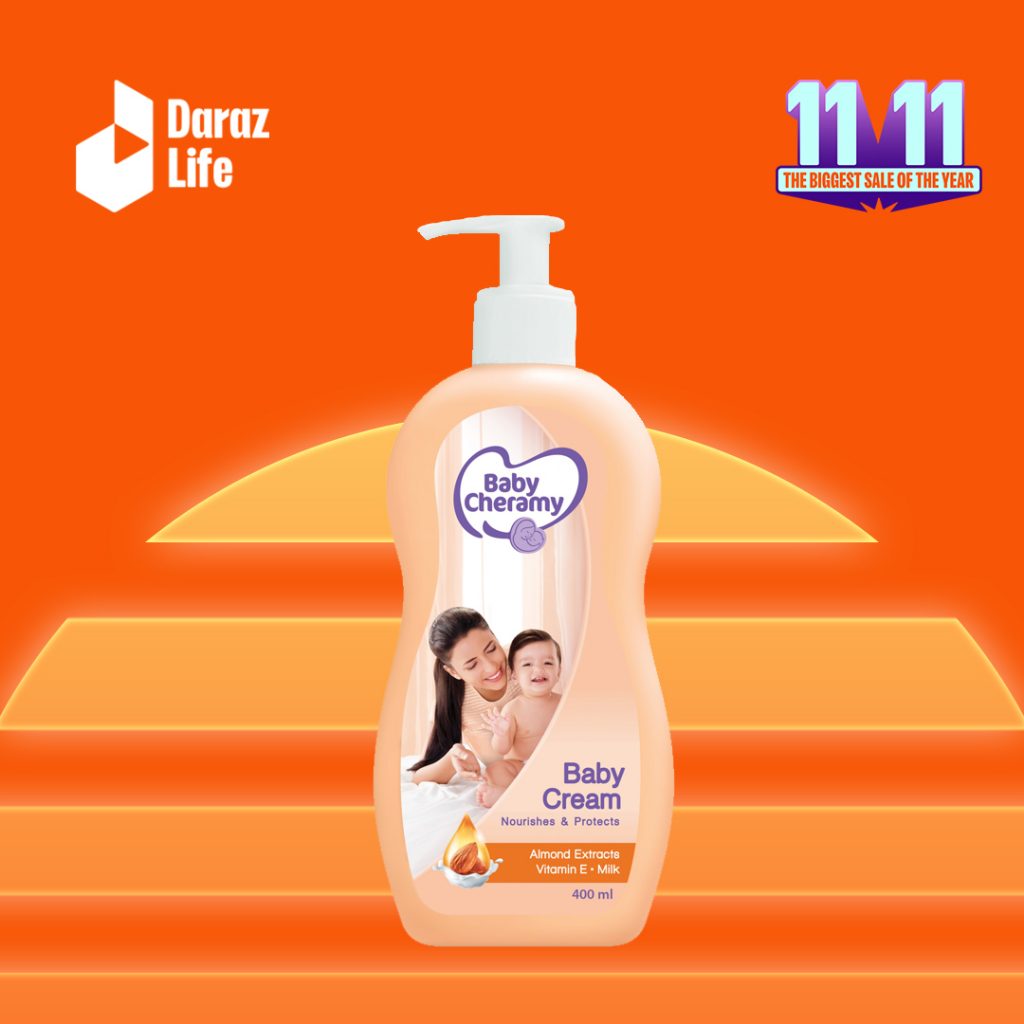 Keep your little one's skin baby soft and smooth with the best baby creams on the market, such as Baby Cheramy, Panda Baby, Pears, and Rebecca Lee.
Baby Soap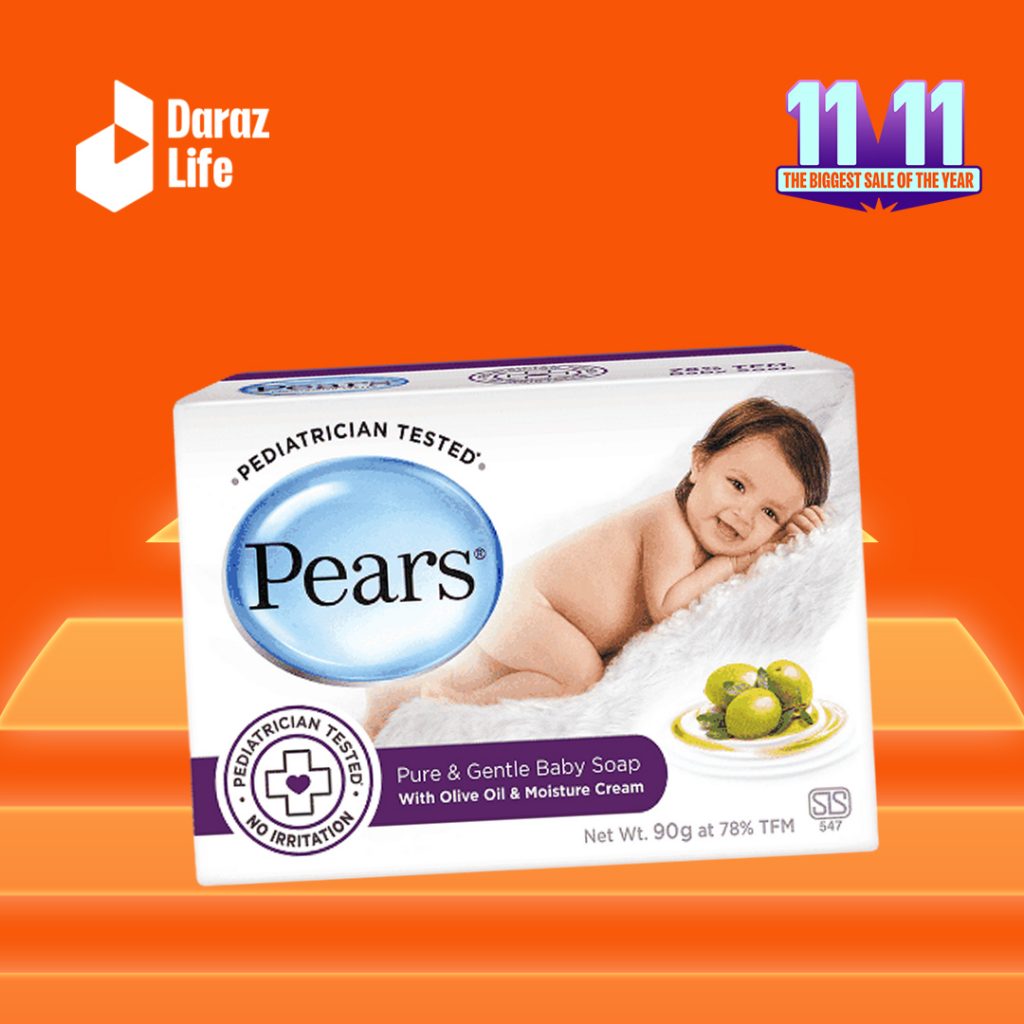 When it comes to your little bundle of joy, you always want the best and will not compromise for anything less. So, look out for discounts on the best baby soaps in the market. They are perfectly mild and protect your baby's sensitive skin.
Baby Cologne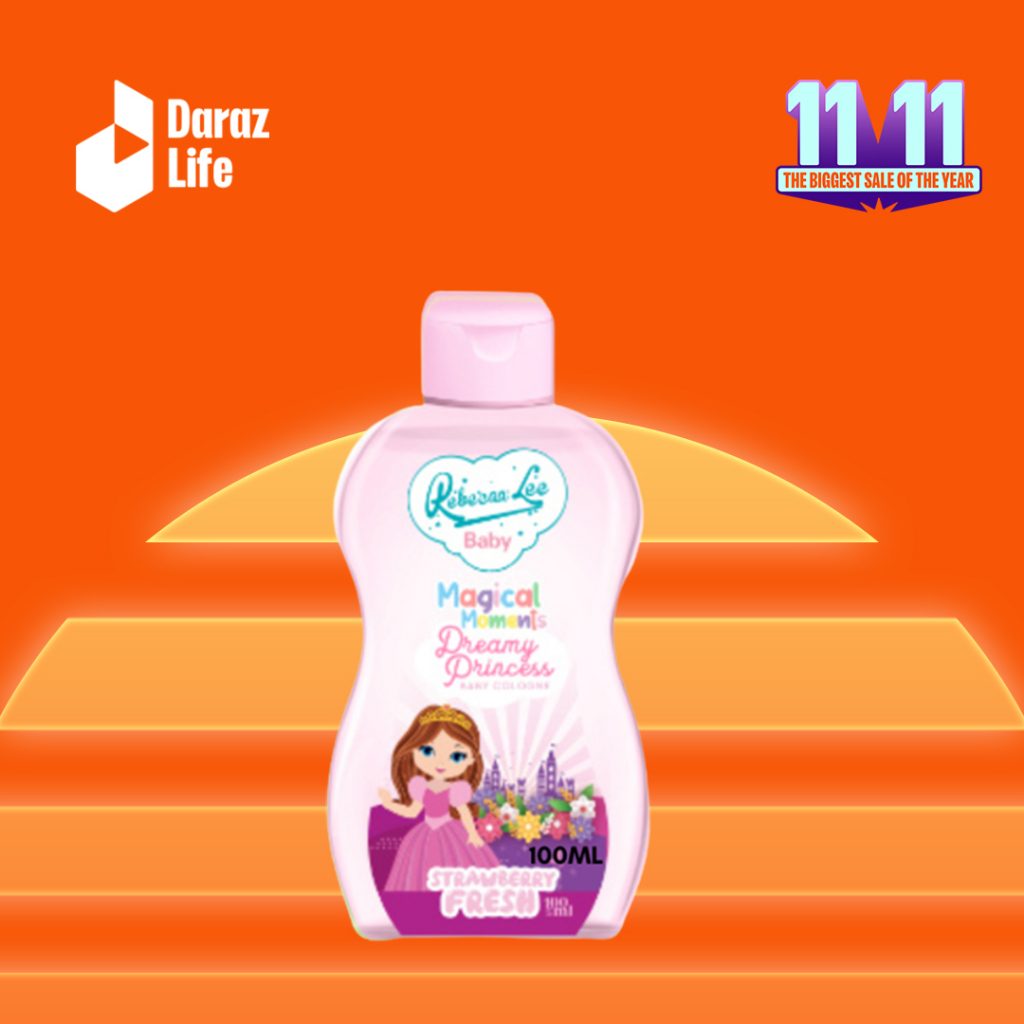 Who doesn't love the nice smell of a little baby? Make the most of the discounts available on baby cologne and keep your little one smelling good all day long.
Baby Powder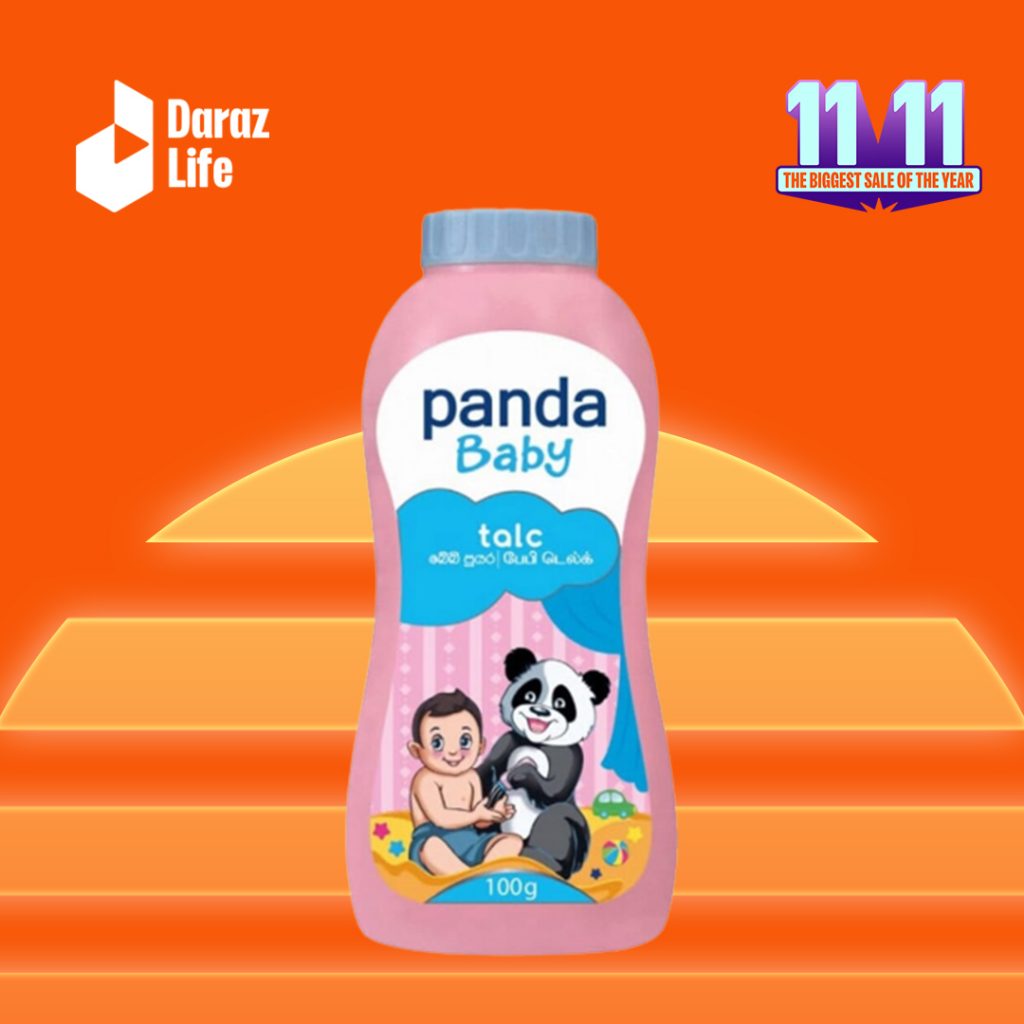 Diaper rashes are common in little babies. So, if you cannot afford expensive diaper creams, you can always opt for baby powder. It helps to absorb the moisture on the baby's skin and prevent diaper rashes.
Pull Up Pants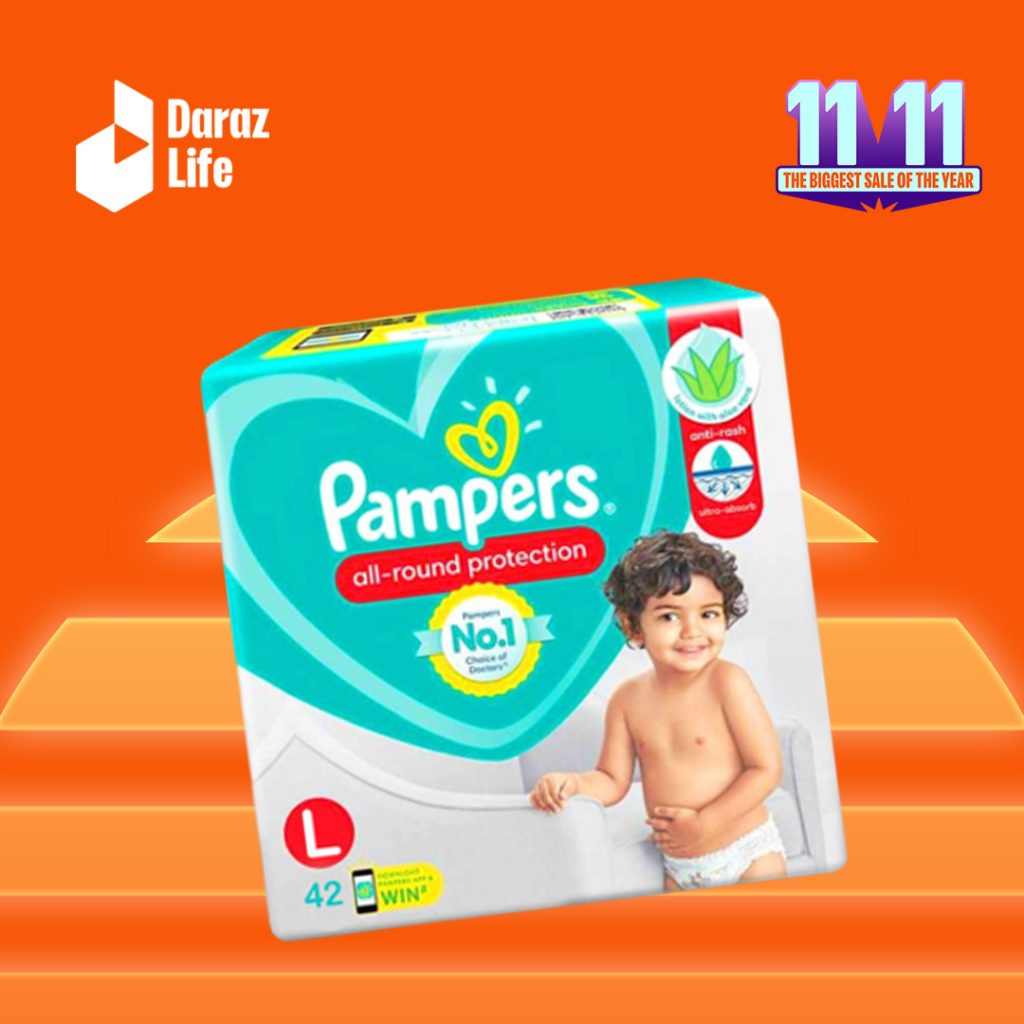 If your toddler is grown up enough not to keep their diaper in place, it's time to change into pull-up pants. Stock up on pull-up pants from brands like Marvel, Pampers, Soft Love, Drypers, and Baby Cheramy while they are on discount during the 11.11 sale.
Baby Diaper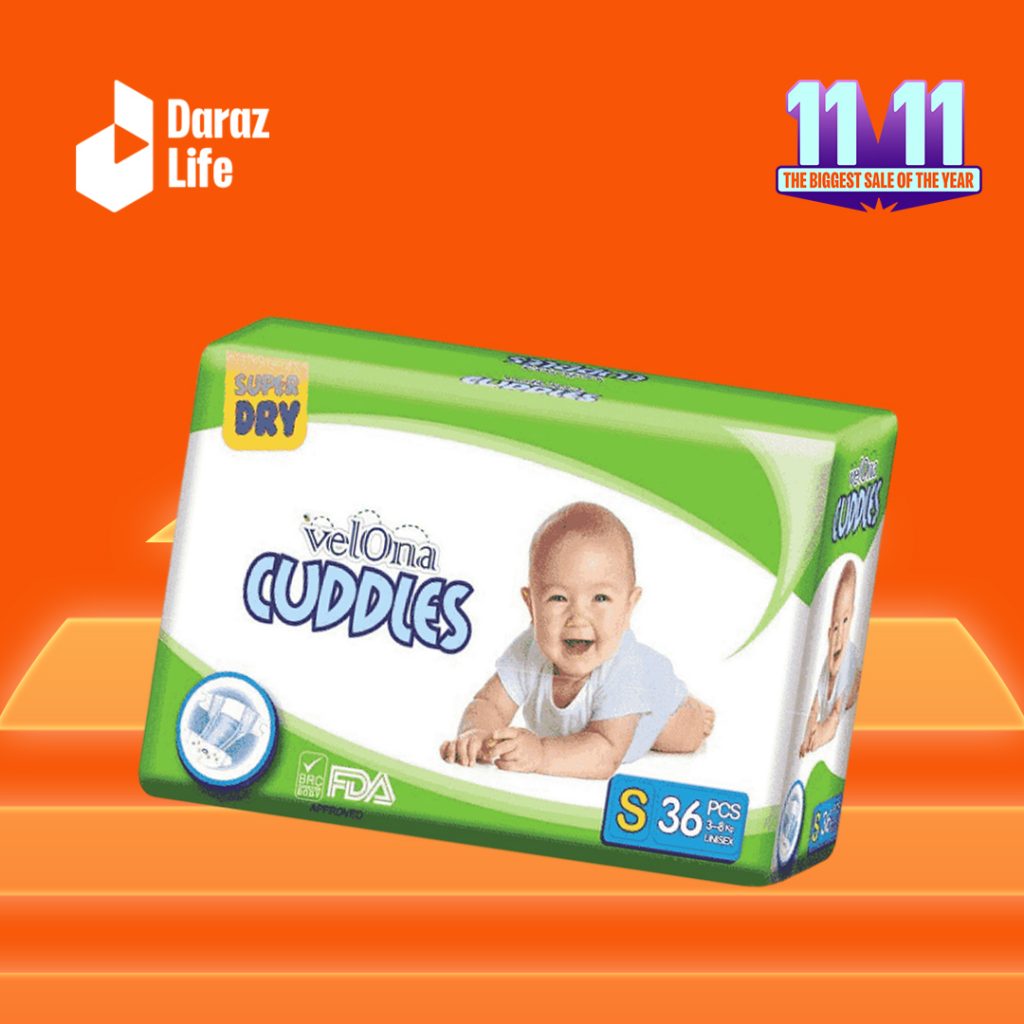 It's best to go for diapers when your precious little one is still an infant. They are easy to put on their tiny bodies and absorb moisture for a long time. So if you are shopping for diapers for your baby, you can save up to 35% off.
Wet Wipes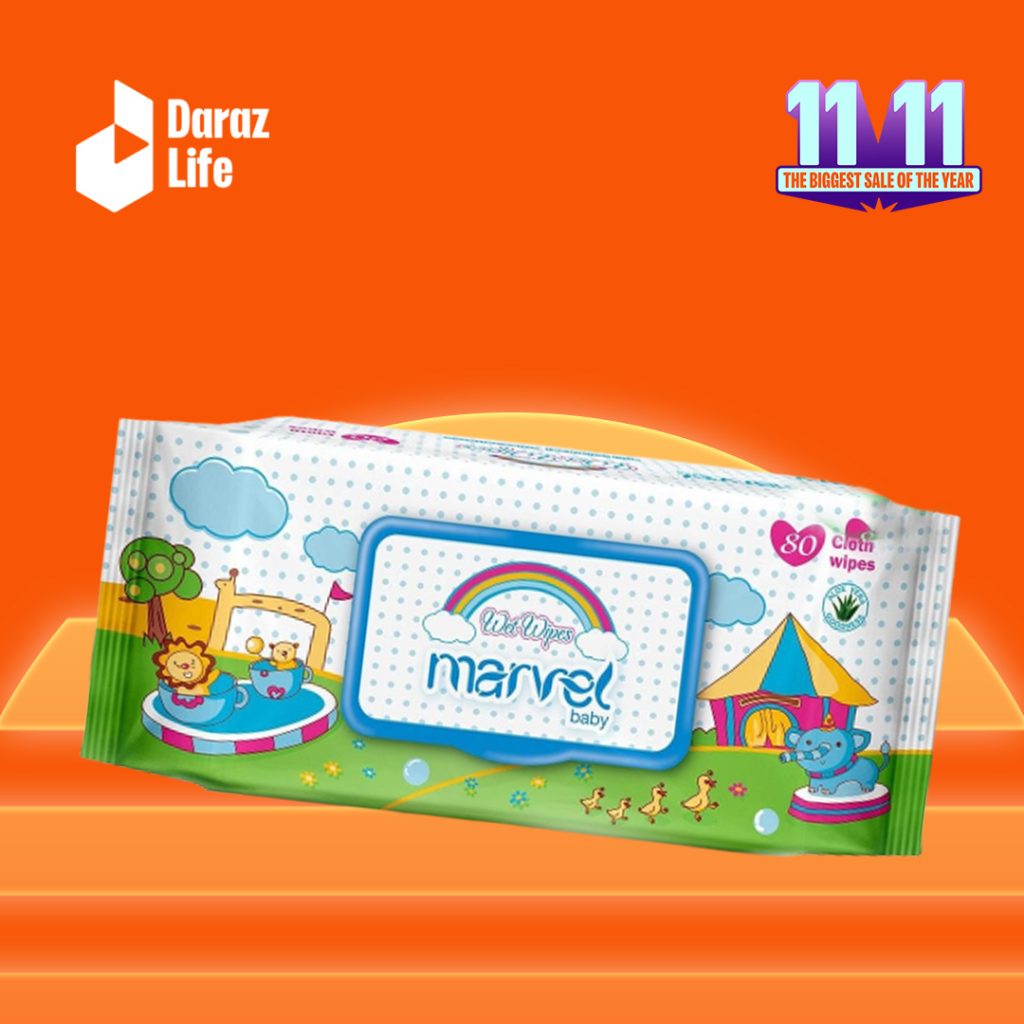 It's always hygienic to use a pH-balanced wet wipe over cotton wool soaked in water. Therefore if you are shopping for wet wipes, Daraz 11.11 is a great time to get the best deals.
Digital Thermometer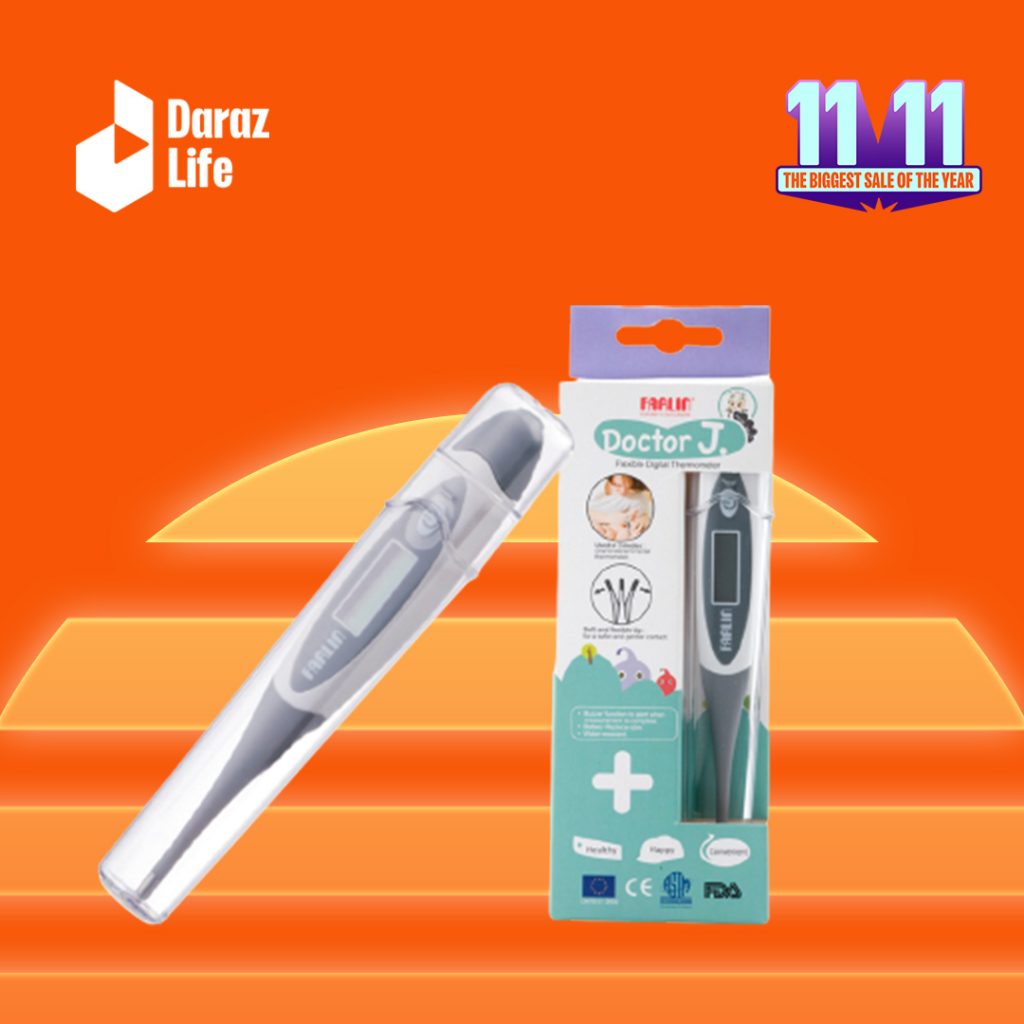 You can't underestimate the importance of a digital thermometer when you have little children. It's the easiest way to get an accurate body temperature if you suspect that your kiddo has a fever. So, if you are shopping for a digital thermometer, grab them for the lowest price during the sale. Don't forget to collect the bank discount vouchers to save an additional 12% off your purchase.
Baby Car Seat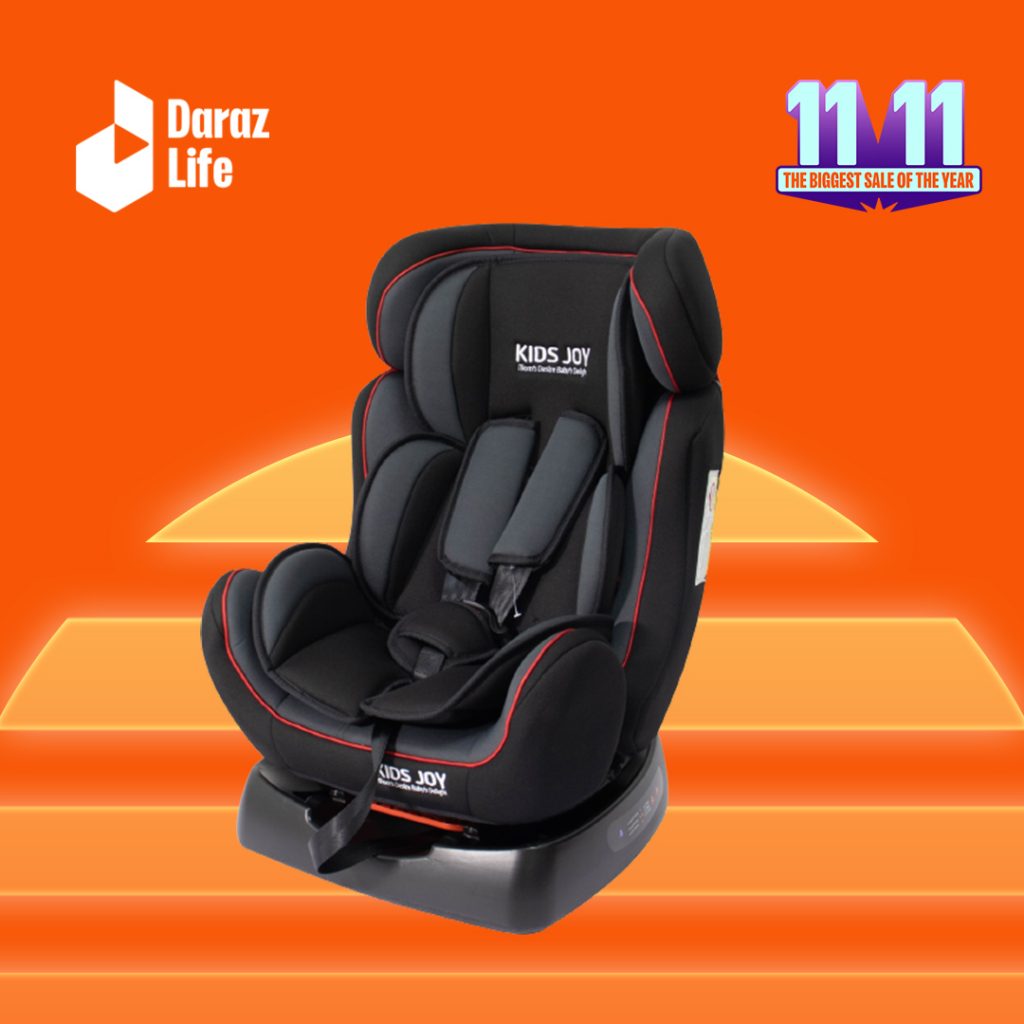 If you are someone who travels around a lot with your baby, it's important to invest in a baby car seat. After all, you can travel with peace of mind knowing that your little one is safely in their car seat during the travel.
Sterilizer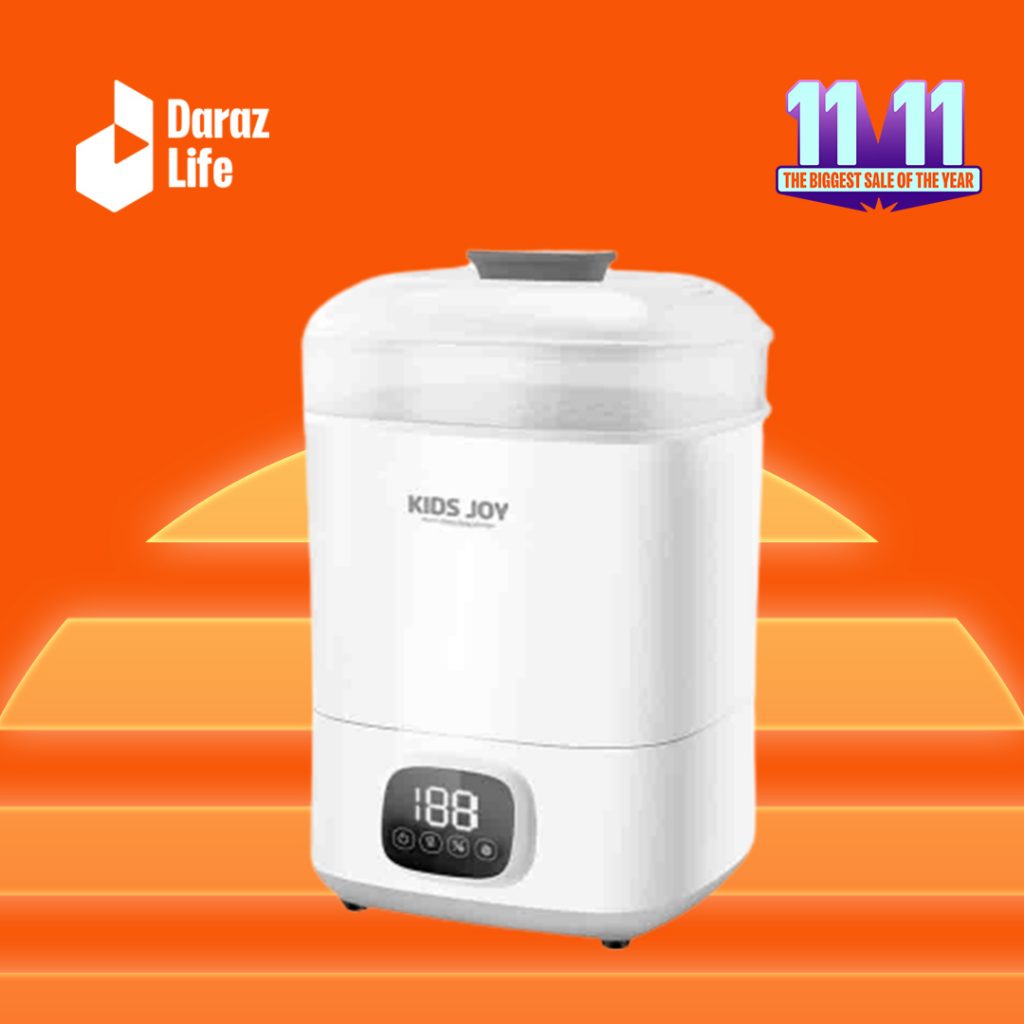 If you have a baby under a year old, it's essential that you sterilize all of your baby's bottles, nipples, and pacifiers. Therefore, if you have a baby or you are expecting one, a sterilizer will surely be a worthy investment.
Diaper Bag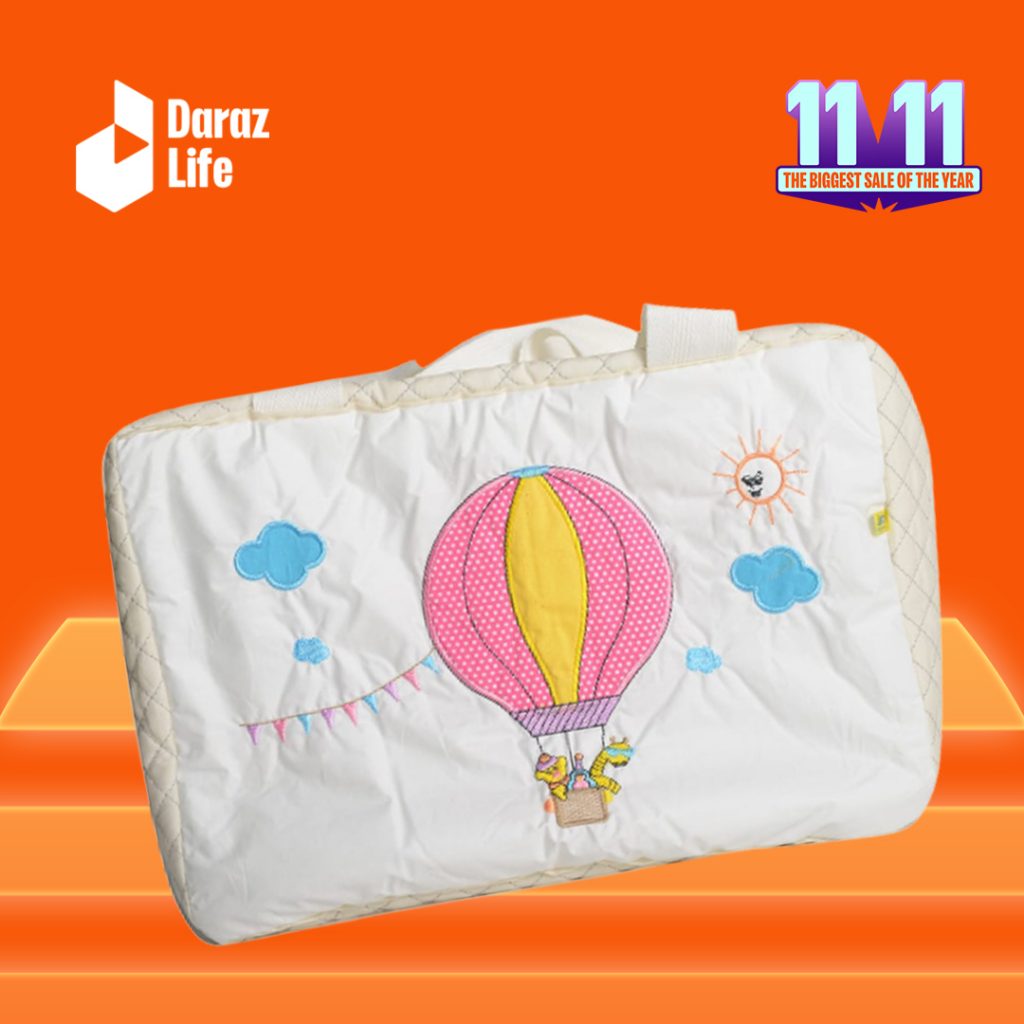 Get a diaper bag at reduced prices so you can conveniently pack up and carry all your baby's items when you go out with him or her.
We hope you will be able to save big time on baby care products when you shop during the Daraz 11.11 sale. If you are shopping for stationery, don't forget to read 11 Deals Up To 60% Off On Stationery & Crafts During Daraz 11.11.