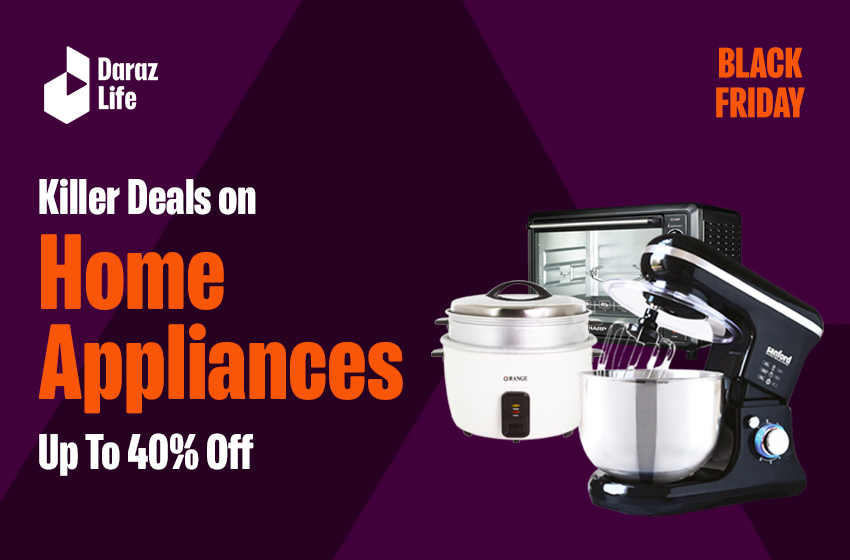 Killer Deals on Home Appliances Up To 40% Off
If you are searching for deals on home appliances, you do not want to miss out on the amazing offers available during Daraz Black Friday.
Are you shopping for home appliances? Read on to find out how you can save up to 40% Off on home electronics during the Black Friday Sale.
Discounts on Home Appliances Up To 40% Off
Offering the best savings opportunities to our customers is a tradition at Daraz. The tradition continues with Daraz Black Friday Sale starting on the 25th of November. Get ready to steal killer deals on all essential electronics for your household. Shop at our flagship stores, Brown and Company PLC, Baseus, and Huawei, to grab unmatched deals on electronics.
If you have been waiting to invest in a washing machine, a tv, or any other electronic appliance you require for your household, do not miss out on this opportunity. You get 15% Off when you buy any electronic appliance or tech gadget.
Save an extra 12% when you shop with your Master Card and 10% when you shop with any other bank card.
Keep an eye out for Crazy Flash Sales during Black Friday, where you can save 20% on your total bill.
Shop with Daraz Points on Friday and get 20% Off Sitewide. Enjoy Rs. 150 when you buy bundle deals. Additionally, keep an eye out for reduced shipping on your orders.
Without further ado, let's take a look at some of the home appliances that will be at discounted prices.
Fans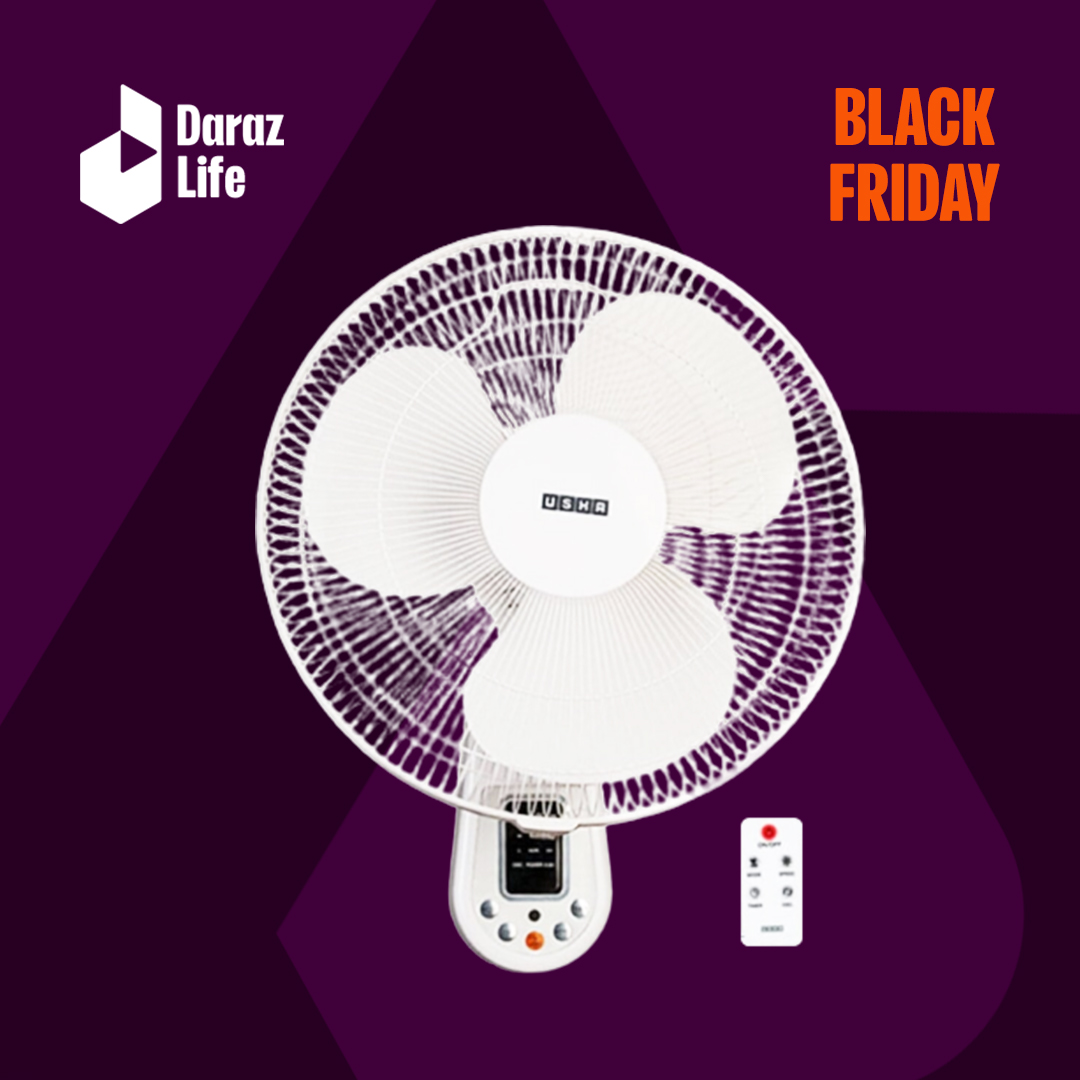 Fans are a heaven-sent on hot and humid days. In fact, most of us need to have a fan when we sleep at night to get the air circulating. Daraz Black Friday is a fantastic opportunity if you have been waiting to purchase a ceiling fan, a pedestal fan or a desk fan. Also, browse the Daraz App for reputable brands such as Innovex, Kelani, Usha, and much more for reliable products with a warranty.
Refrigerators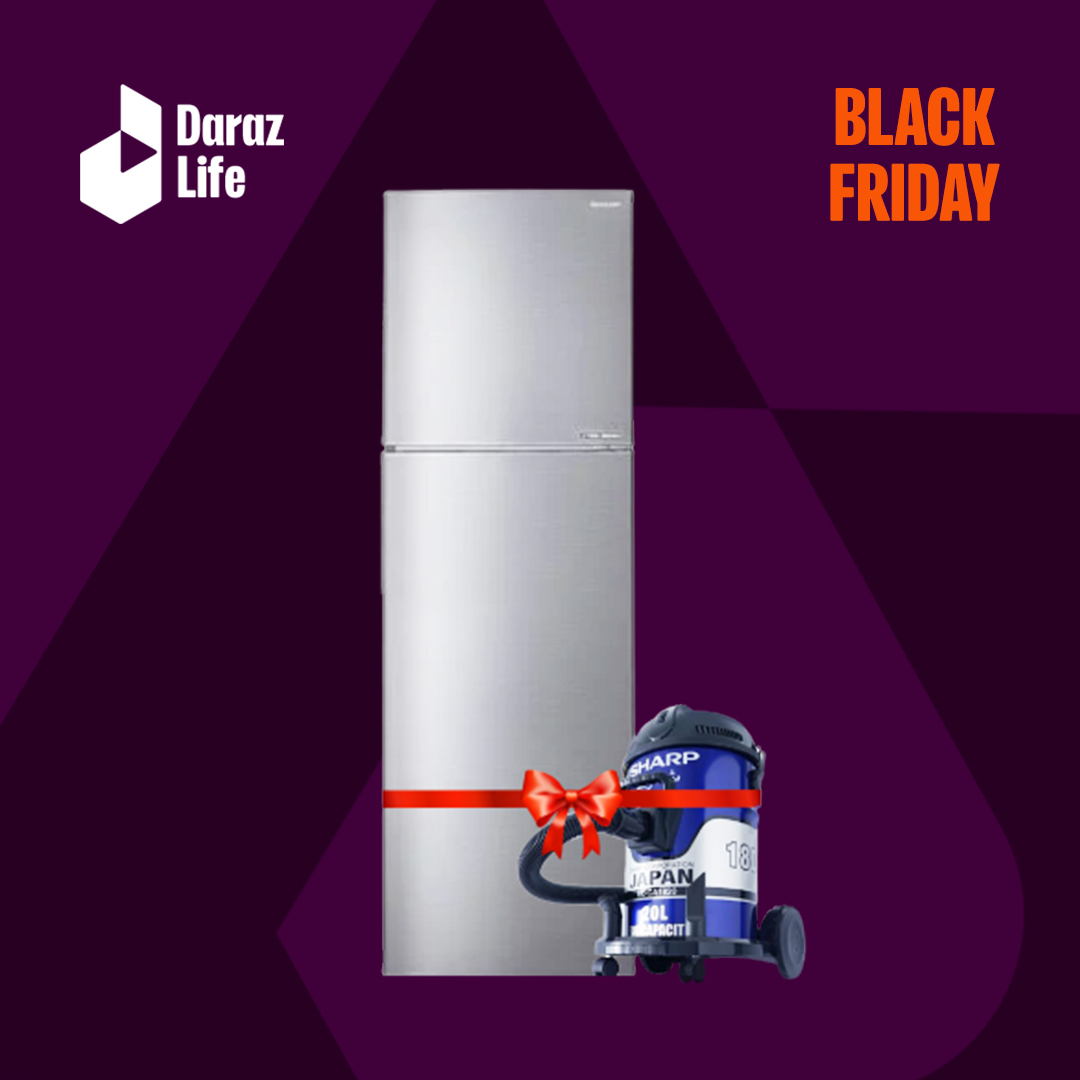 Refrigerators play an important role in our food preservation. We can refrigerate and enjoy our favourite food for days thanks to this appliance. Therefore, it's important to invest in a reliable fridge which will function at its best in the years to come. So, if you want a new refrigerator or freezer, enjoy incredible discounts when you shop for refrigerators during the Black Friday Sale. Shop from brands like Samsung, Innovex and Sharp at the best prices in the market. Checkout using your bank cards to enjoy extra savings.
Kitchen Appliances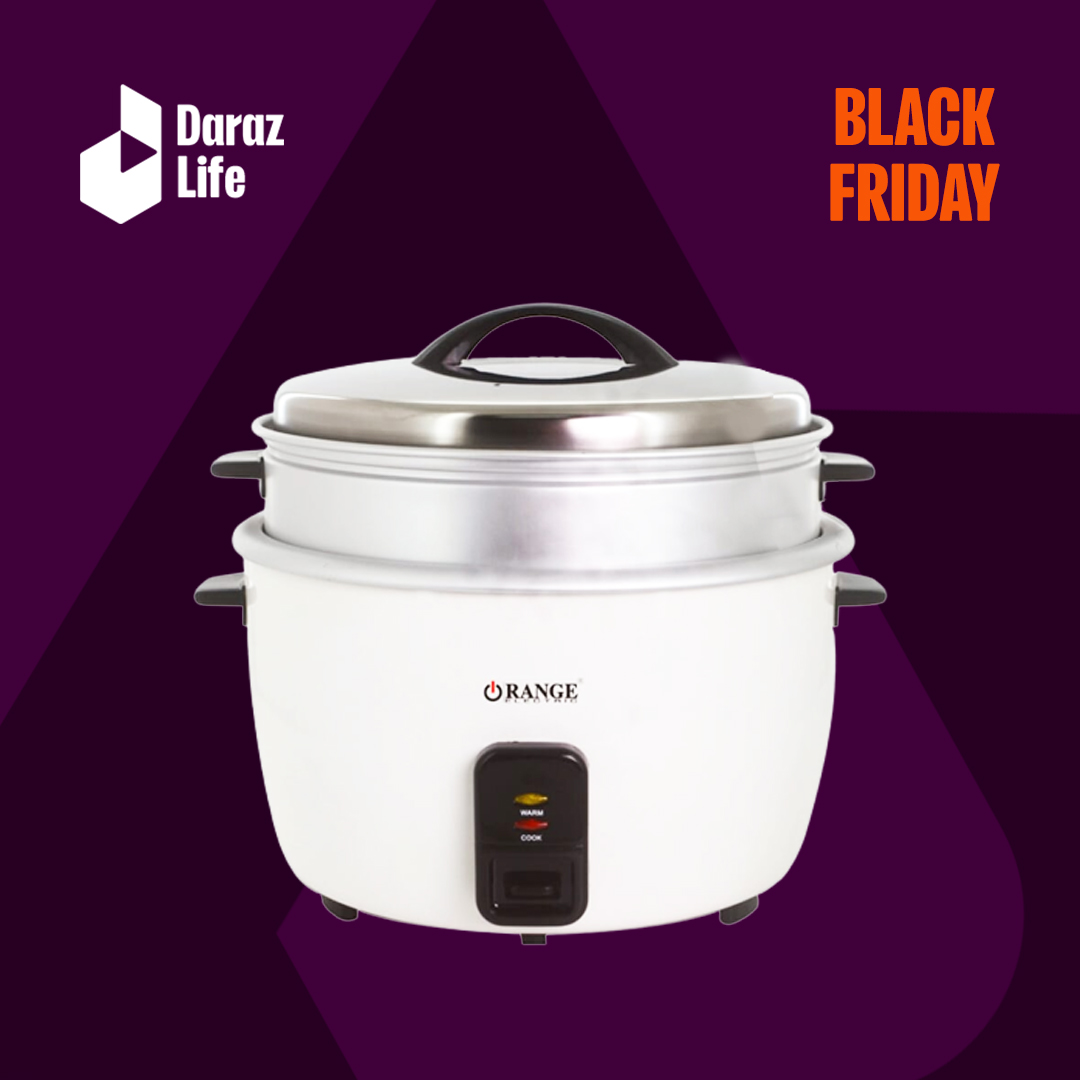 Your kitchen would be incomplete without the right electronic equipment to simplify your life. Some of these essentials include mixers, rice cookers, blenders, grinders, and electric kettles. So if you have malfunctioning kitchen appliances that need to be replaced or want to buy new ones, the Black Friday sale can help you go easy on your wallet.
Ovens & Microwaves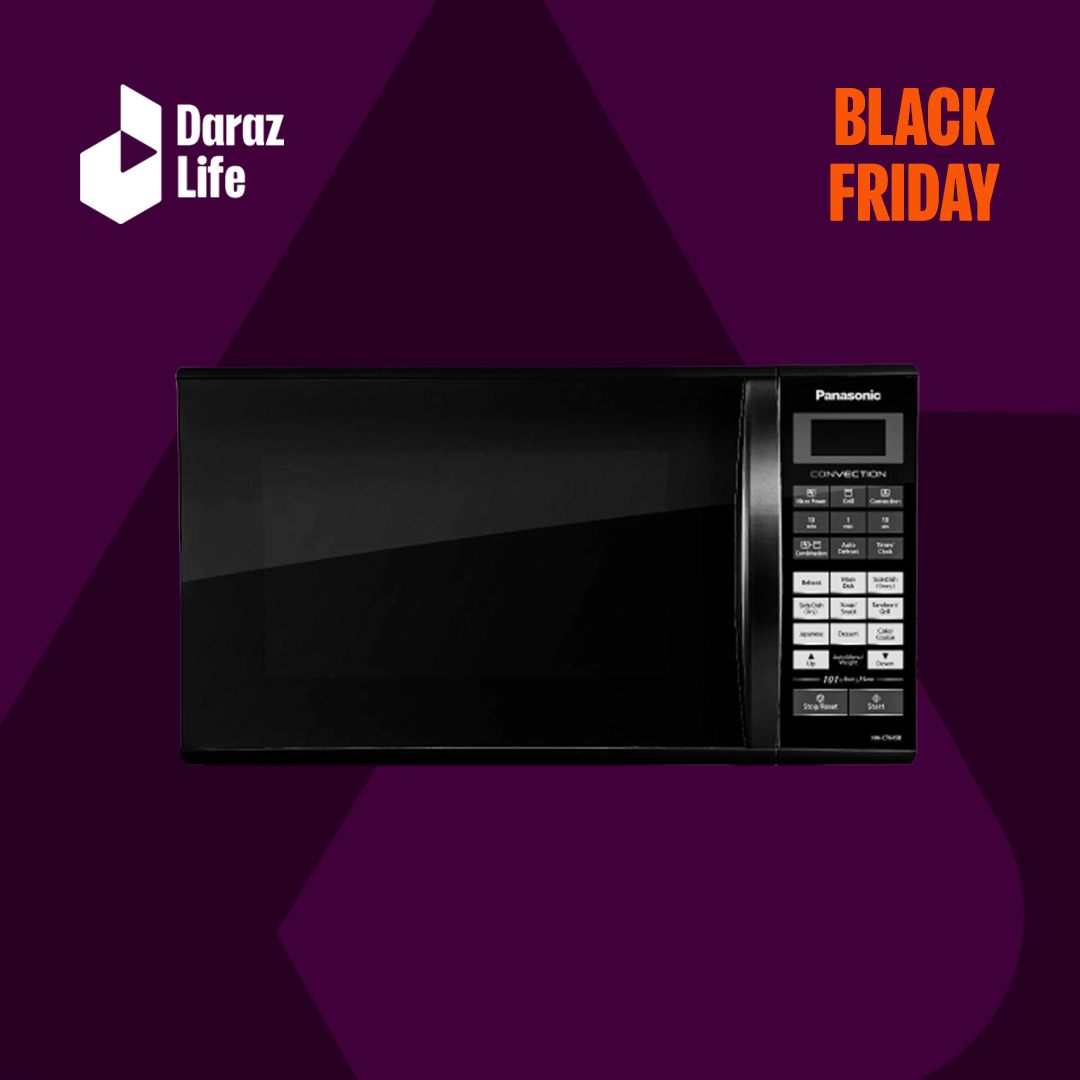 If you are in the market for a conventional oven or a microwave, there are amazing deals and discounts starting on the 25th of November. Each of these appliances has different advantages. For instance, if you want to heat up your food faster or defrost frozen food in minutes, then the ideal option for you is a microwave. On the other hand, if you are looking for an appliance that helps to cook thicker foods like casseroles, meats, and cakes, it's a job for an oven. So, whether you are looking for a microwave, an oven or both, make sure to collect Daraz vouchers and save up on your purchase.
Hardware and Gardening Appliances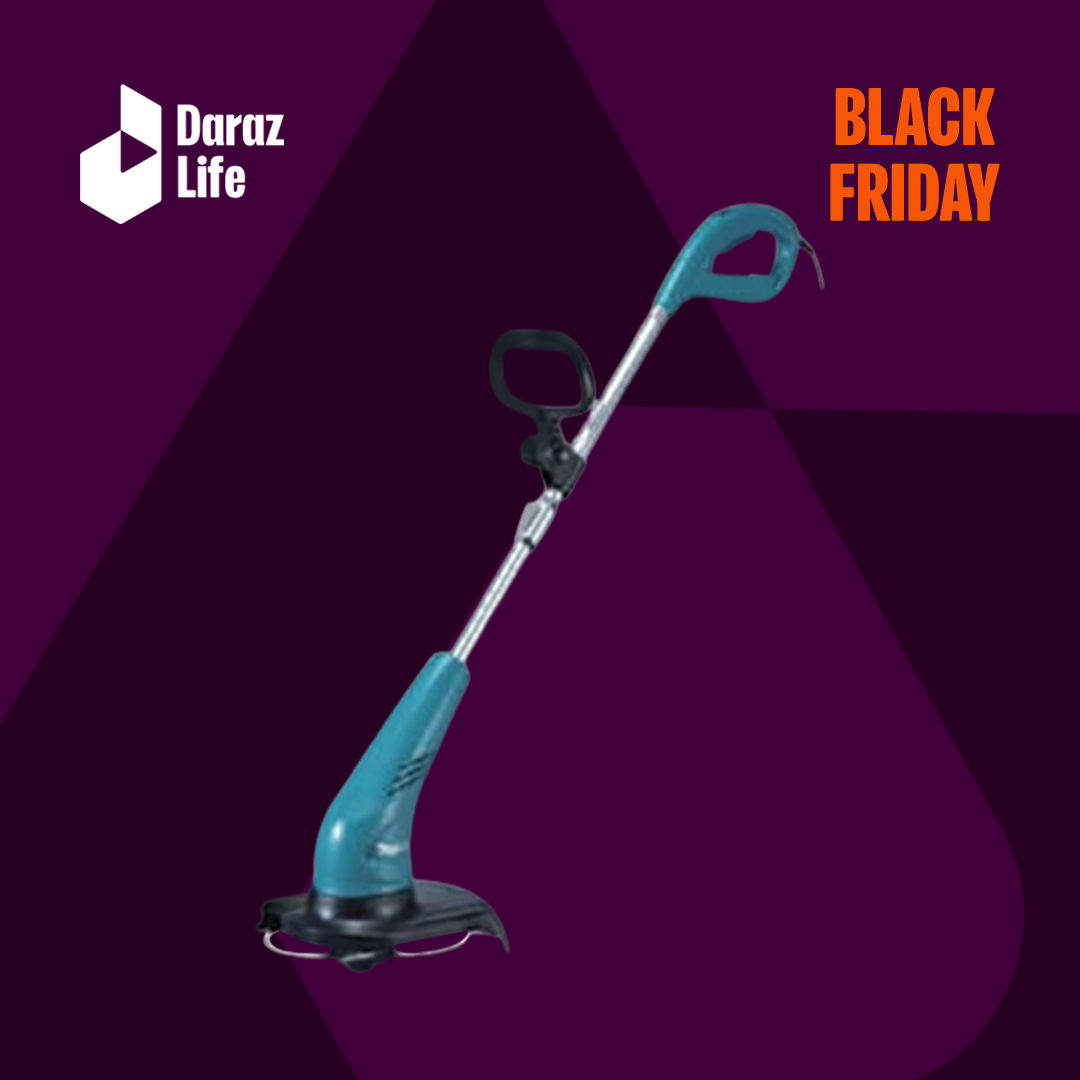 Home appliances can include items that you need for garden maintenance and hardware tools that you require for quick repairs. For instance, if you have a grass turf that requires be levelled down, or you need to drill a hole in a wall for a fixture, you need the power tools to get the job done. Therefore if you are on the hunt for any of these, the Black Friday sale is a great time to save up when you purchase hardware and gardening tools.
We hope you can make the best of the Black Friday deals available on home appliances. So, get online and shop till your drop. If you are shopping for Electronic Gadgets, don't forget to read Electronic Gadgets To Elevate Your Daily Entertainment Experience.