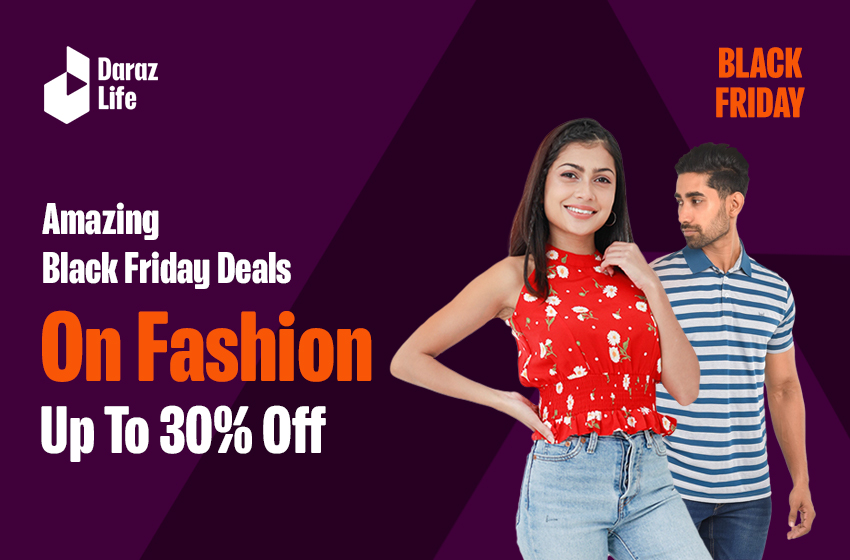 Amazing Deals on New Fashion
If you are shopping for new fashion, here is an outstanding opportunity to save big time. Daraz, Black Friday is one day away. So, make a list of all the fashion items you want to buy for the festive season.
Are you shopping for new fashion trends? Continue reading to find out how you can save up on clothes, shoes, bags and other fashion accessories.
Discounts on New Fashion Up To 30% Off
Daraz's Black Friday sale starts on the 25th of November, so get ready to shop until you drop. There are endless choices at the lowest prices. Get 10% Off when you shop on Spring & Summer and Signature. Shop with your bank cards and get an additional 12% Off.
Keep an eye out for Crazy Flash Sales during Black Friday, where you can save 20% on your total bill.
Shop with Daraz Points on Friday and get 20% Off Sitewide. Enjoy Rs. 150 when you buy bundle deals. Additionally, keep an eye out for reduced shipping on your orders.
With another end of the year around the corner, you might want to upgrade your wardrobe with new options you can embrace during the festive season. Lucky for you, there are plenty of trends in store for the end of the year on Daraz Fashion, with amazing discounts.
So, without further ado, let's look at some of the new fashion items at discounted prices.
Dresses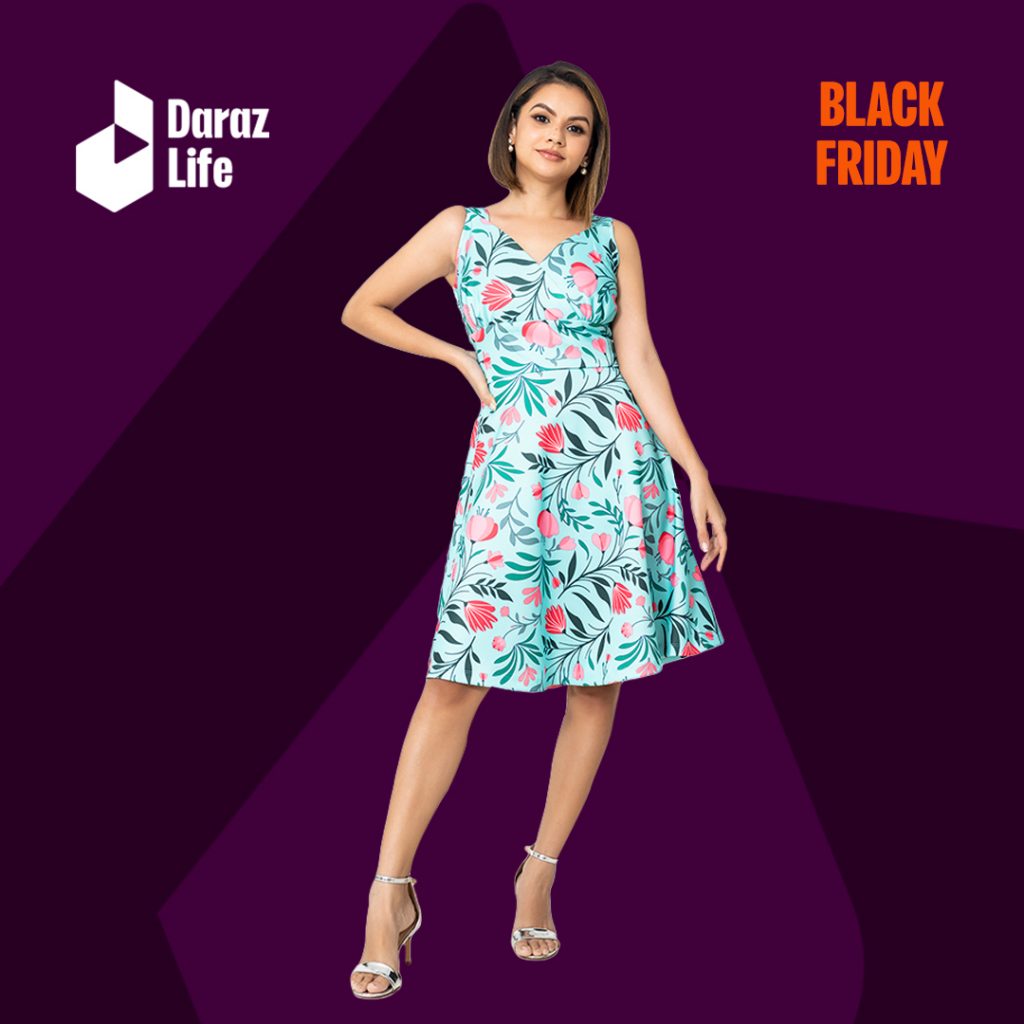 Are you new to online dress shopping in Sri Lanka? In that case, Daraz Fashion is a great place to begin Online Frock shopping. We have a huge selection of dresses from popular local and international brands. The choices are endless, and you are sure to get the best prices in the market.
Get additional discounts when you shop for dresses in Spring and Summer.
Stylish Tops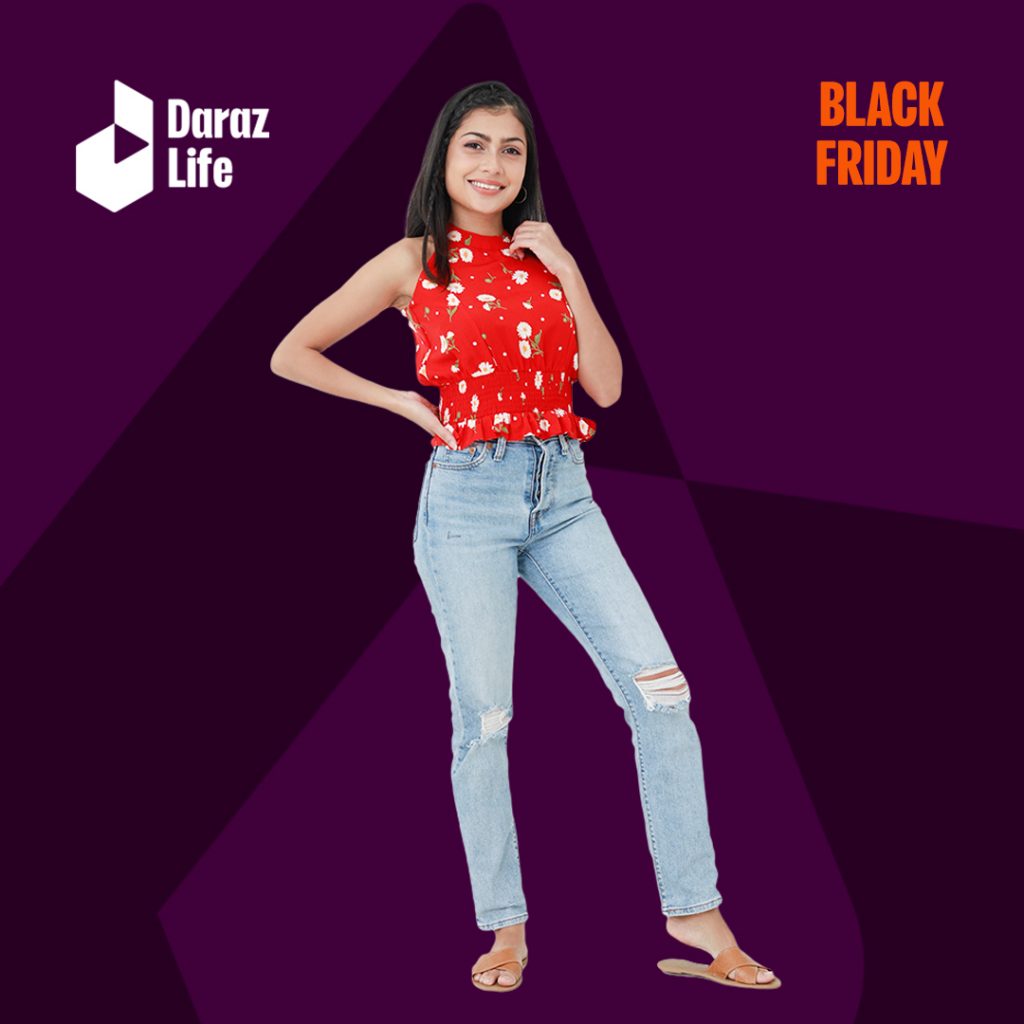 Make sure your tops and blouses complement your pants, shoes, and other accessories. Additionally, stock up on a range of long-sleeved, short-sleeved, cropped, and sleeveless tops. This makes it possible for you to layer or accessorize them. Grab the lowest prices on stylish tops when you shop during Daraz Black Friday.
T-Shirts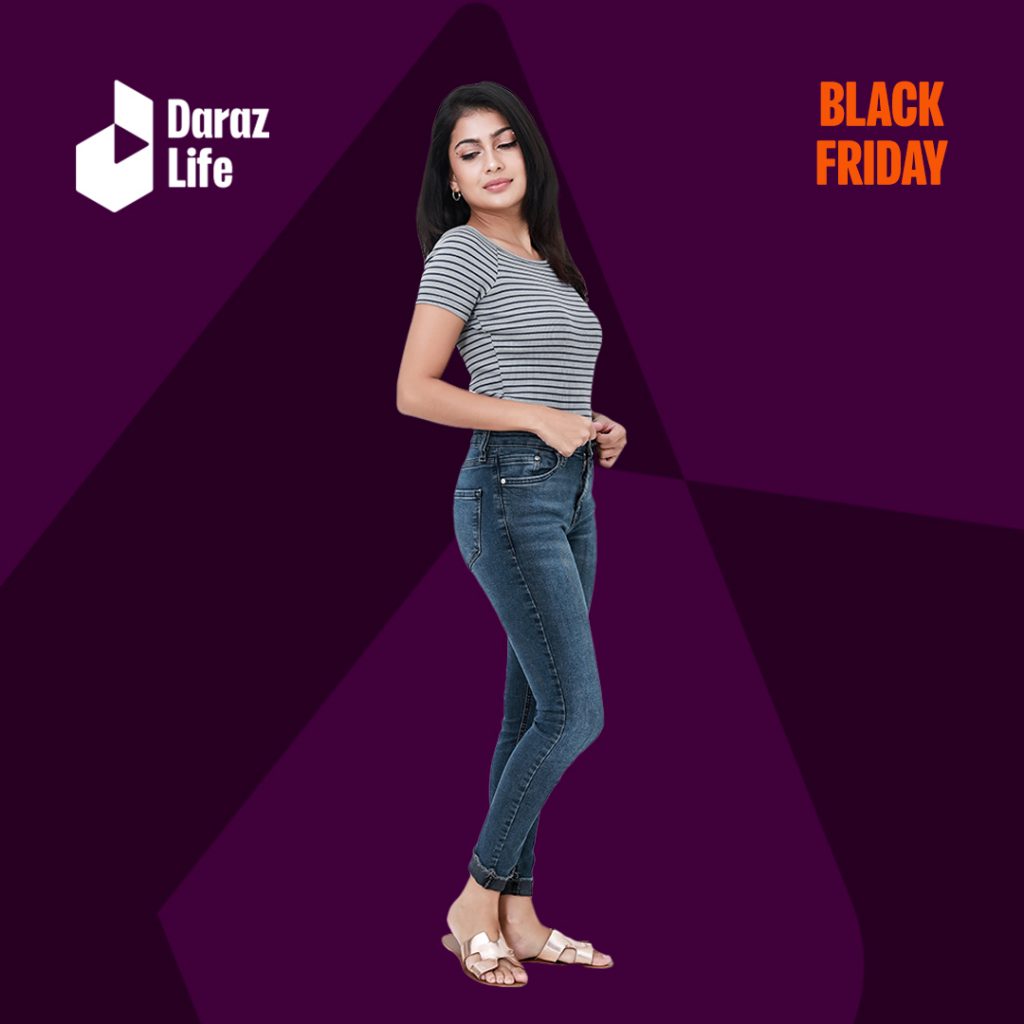 Neutral-coloured t-shirts and tank tops are essentials that belong in any wardrobe. T-shirts can be worn alone or layered under jackets or cardigans. Short-sleeve shirts are more practical than long-sleeve tees since they may be worn all year and layered beneath other items. Therefore, make the most of Black Friday discounts and add a few T-shirts to your closet.
Flared Pants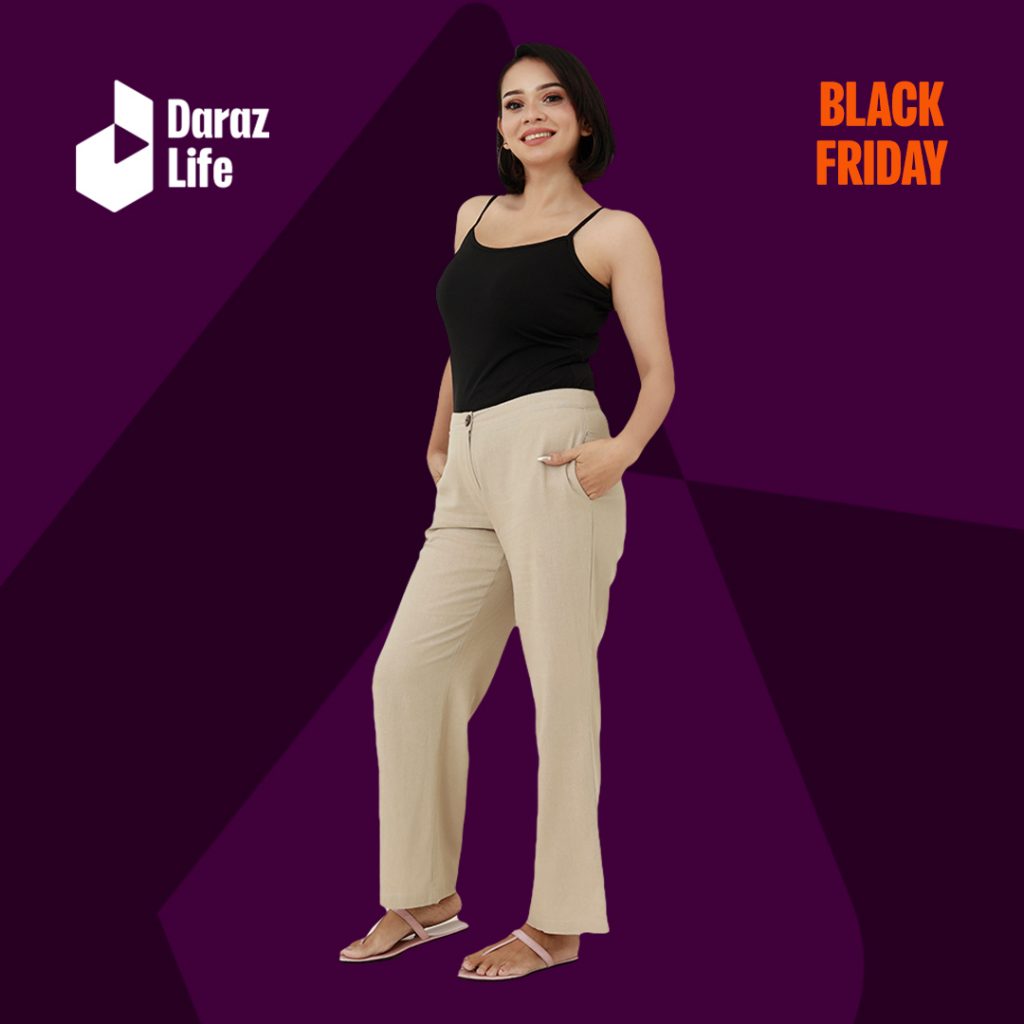 These pants are trending because they are stylish as well as comfortable. They can be worn to work as well as any casual venture. Therefore if you don't own a pair of straight cut pants already, you can invest in a pair now.
Kurta Tops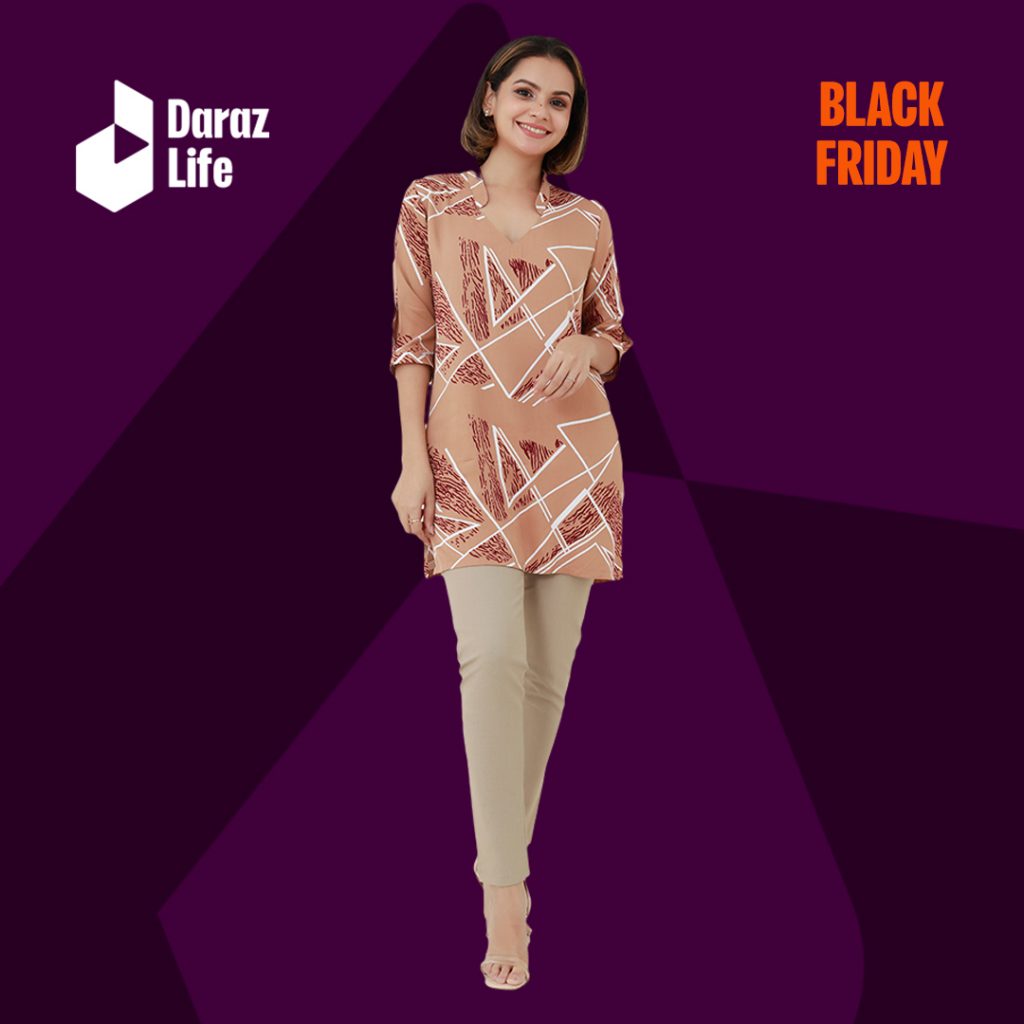 Sarees, sarongs and shalwars will always remain in style in this region of the world. Likewise, Kurta tops will always be in trend around South Asia and the surrounding regions. You can browse through a variety of Kurtha tops of different designs and colours on your Daraz app and order your favourite top.
Skirts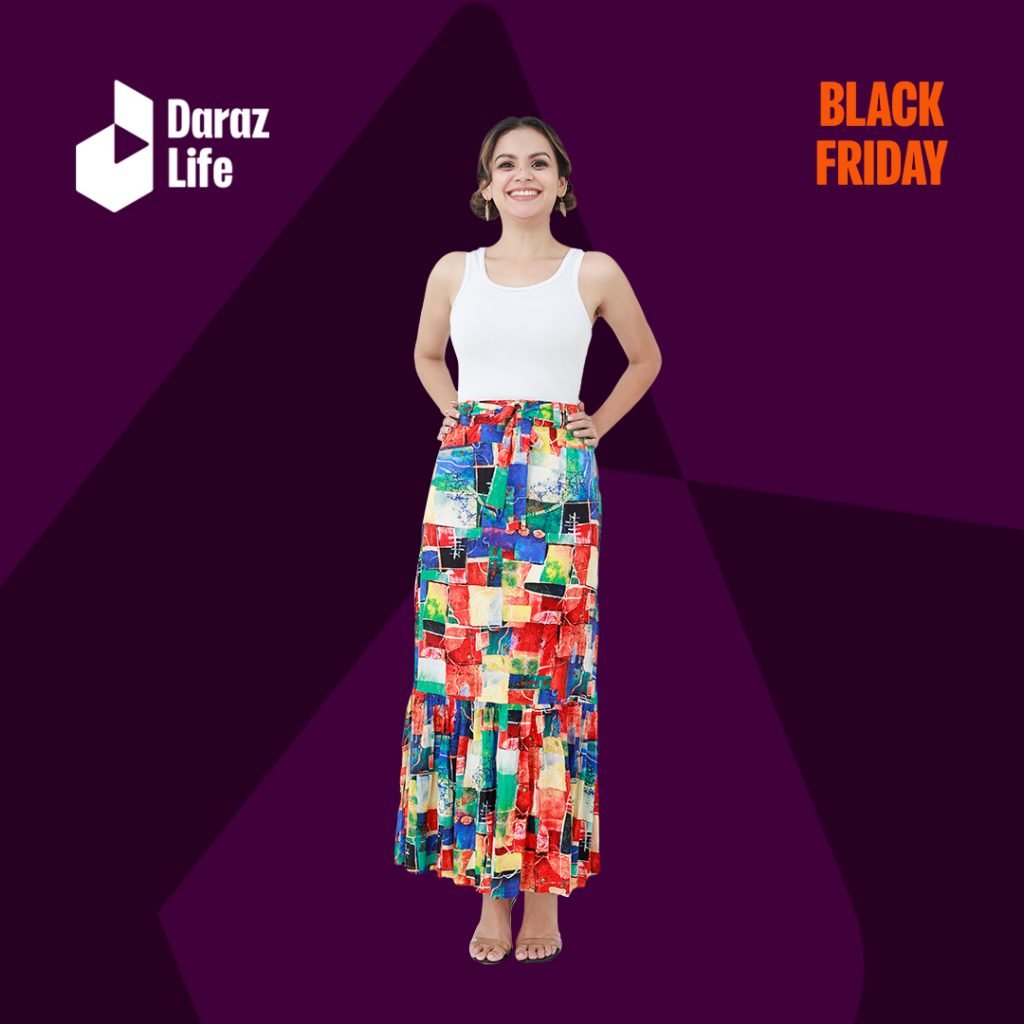 Browse through ladies' skirts of a variety of designs, colours and lengths. If you have any type of skirt in mind, we assure you can find it on your Daraz App at the best price in the market.
Jeans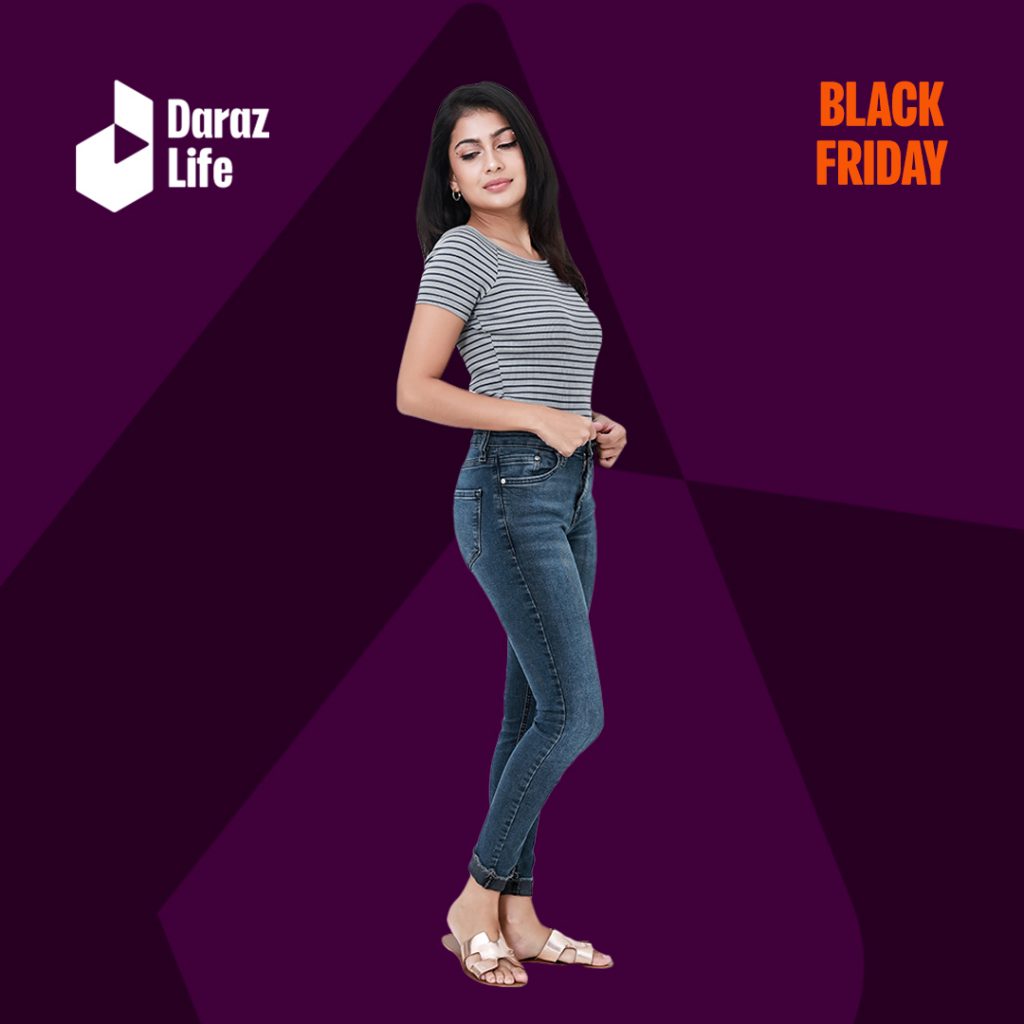 It's no secret that jeans are one of the ultimate foundation outfit essentials you need in your wardrobe. They're easy to dress up or down and complement all body types. Also, you can never own too many jeans because you can wear them whether you are dressing up for a party or dressing down to hang out with your closest friends. Check out Spring and Summer for price drops on a variety of jeans.
Trousers for Men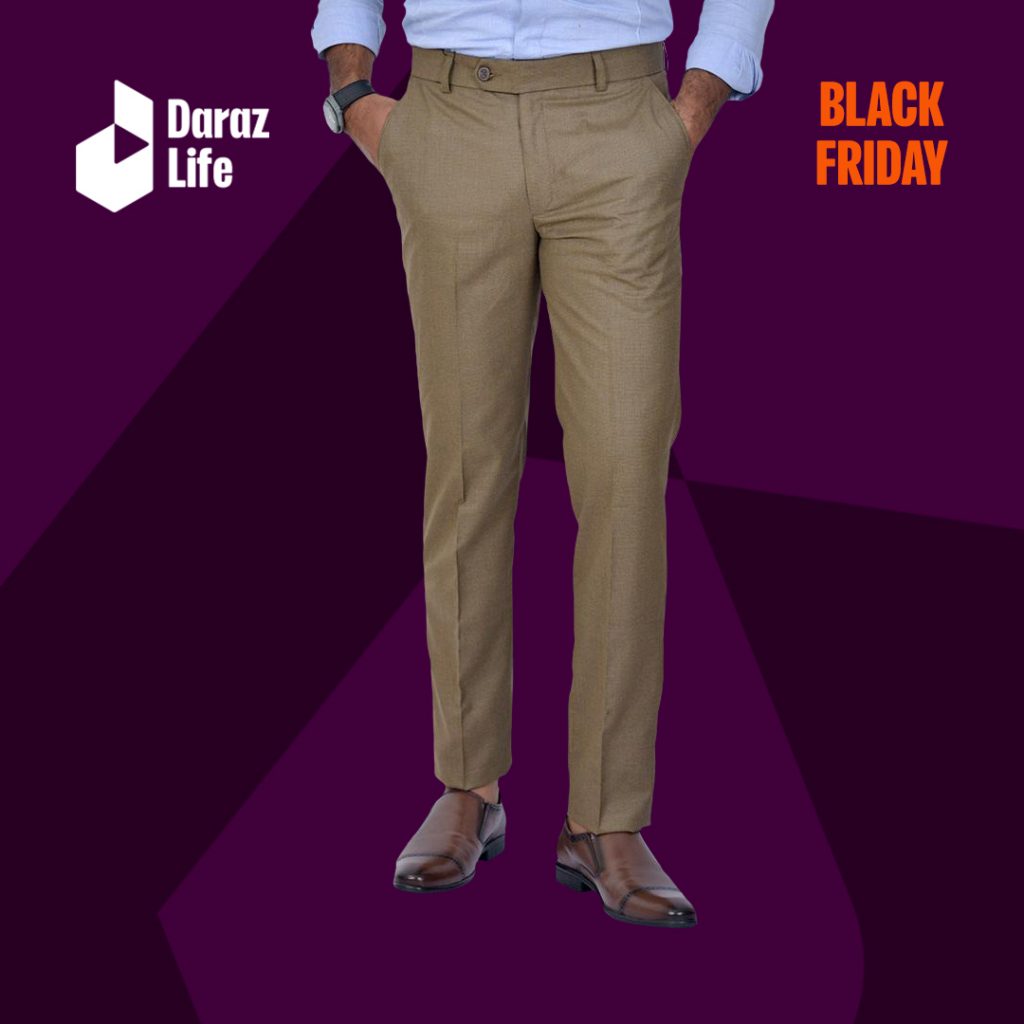 Every man should own a well-tailored pair of formal trousers. Whether you plan to suit it up or simply pair it with a formal shirt to work, it can easily complement your overall look. Furthermore, it can give you a distinguished and smart appearance than any pair of jeans or shorts can provide. So, let the amazing discounts available during Black Friday be an excuse for you to stock up on trousers.
Formal Shirts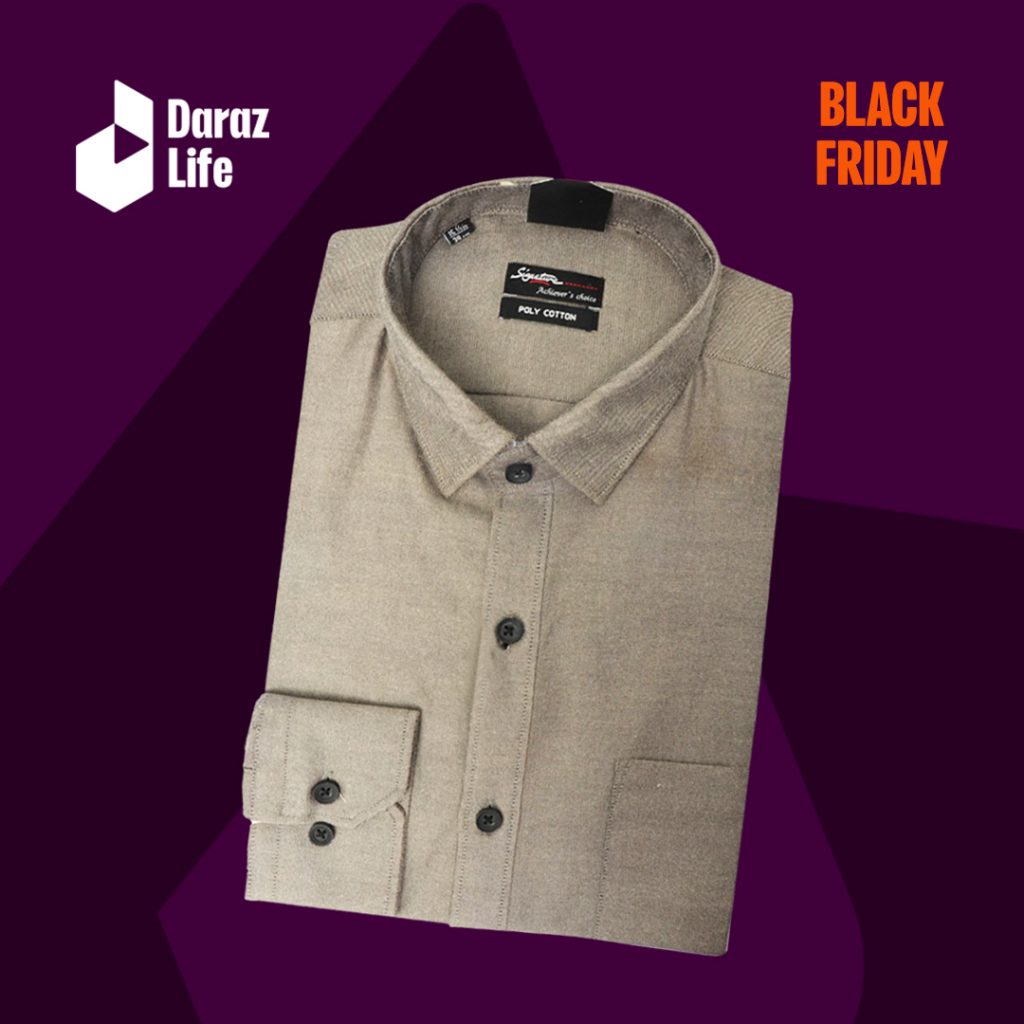 Most men wear formal shirts to work. Regular working guys realize how much appearance matters when they step into work. What you wear represents you in a professional setting. Therefore, it is critical to present yourself professionally in the workplace. Hence it's ideal if you wear formal pants and shirts as part of your dress code to the office. Get the lowest prices on formal shirts on Signature with additional discounts and free shipping.
Casual Shirts For Men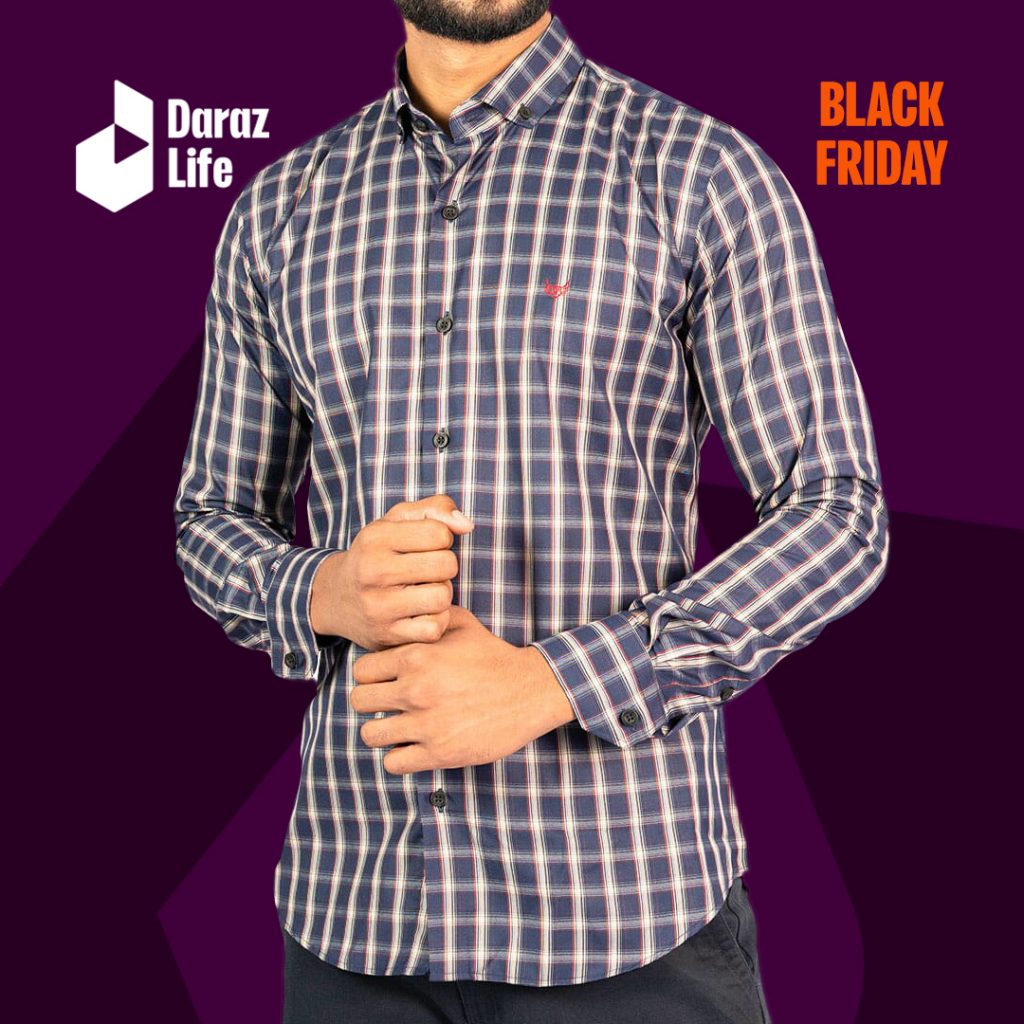 Are you heading out to the movies or a friend's gettogether and contemplating what to wear? Add a casual shirt like the one featured here to your wardrobe. It will surely come in handy whether you are off to a casual event, the mall, or even on a date. The playful and radiant prints will not only enhance your good looks, but will also make you appear laid back and stylish at the same time. So, stock up on all your favourite casual shirts while the Black Friday discounts are available.
Polo Shirts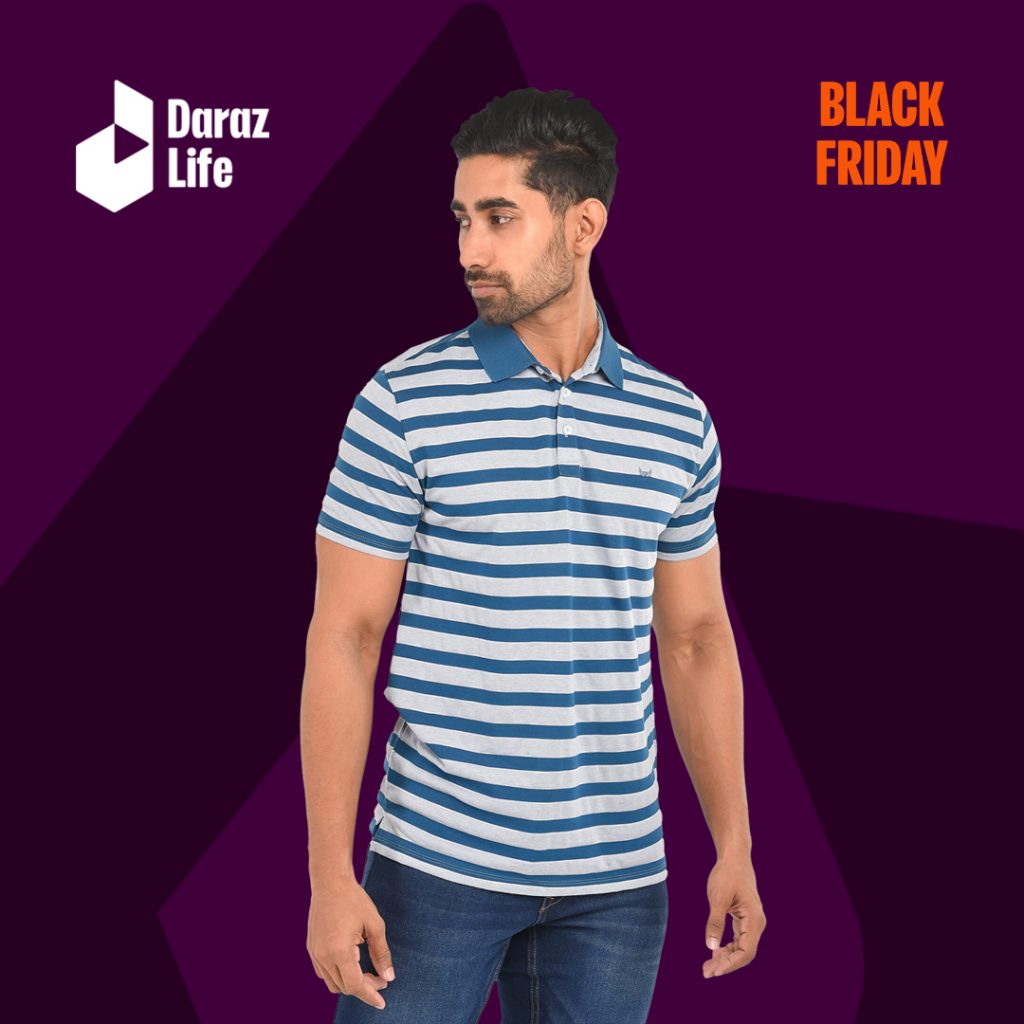 Polo shirts are not only a men's sportswear essential used in sports such as golf, tennis and badminton, it's also perfectly acceptable attire when you decide to go out with your friends to a bar or partying. Moreover, if your office attire specifies smart casual, it's the perfect clothing piece to wear with slacks.
We hope you will be able to get all your new fashion outfits from the Daraz Black Friday sale. If you are shopping for home appliances, check out our blog Killer Deals on Home Appliances Up To 40% Off