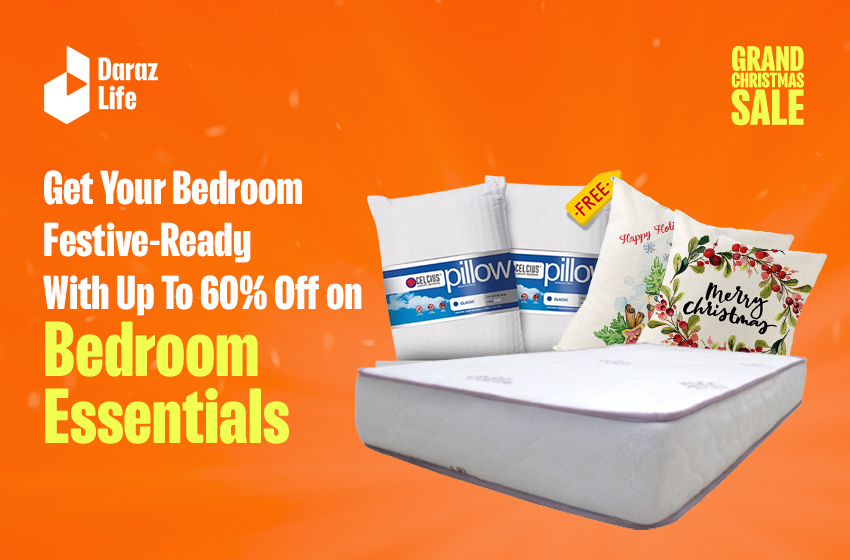 Everything You Need For A Beautiful Bedroom
If you plan to show off a beautiful bedroom this festive season, we are here to point out some bedroom essentials that you can use to get your bedroom festive-ready. Read on to find out how you can get pillows, bed sheets and other items at the lowest prices in the market.
Are you shopping for bedroom essentials to create a beautiful bedroom with a Christmassy feel? Continue reading to learn how you can save up when you shop for bedding and decor from the Daraz Grand Christmas Sale.
Create A Festive and Beautiful Bedroom With Up To 60% Off On Bedroom Essentials
Daraz is ready to deliver the best Christmas deals to your doorstep with the Daraz Grand Christmas sale. Shop from the 12th of December, and get up to 80% off over 5 million products ranging from fashion, lifestyle goods, phones, computers, and electronic appliances.
Save more when you use your credit cards and debit cards. Get an extra 12% off on credit cards and easy monthly instalment plans for up to 60 months. Save an extra 25% Off when you shop with your debit card (T&C Apply). So get your bank cards ready to shop till you drop.
Shop on Celcius, The Bedsheet Factory, Southern smart, Linberry, Halcyon, Mirani Mosquito Net, and Comfort Linen Company (Pvt) Ltd to get discounts of up to 60% and Free Shipping. Furthermore, collect discount vouchers from these stores to save more!
Collect Vouchers & Double Your Savings
Do you know the best way to get savings on top of savings when you shop on Daraz? Collect Daraz vouchers to get big discounts when you checkout your favourite products. There are four different types of vouchers available on your Daraz App.
Daraz Vouchers – Discounts under specific item categories, such as fashion, lifestyle goods etc, that can be used sitewide.
Shipping Vouchers – Gives you discounts on shipping fees
Bank Vouchers – Vouchers issued by specific banks that allow you to get a discount when you shop with one of their bank cards.
Store Vouchers – Offered by the stores on the Daraz platform to get discounts when you shop for products from a specific store.
When you collect all of these vouchers and stack them together, you are able to obtain the best discount at the checkout when you purchase your favorite products. So don't forget to collect vouchers before you head to the checkout when you make a purchase on Daraz.
Win Fabulous Prizes With 1 Rupee Game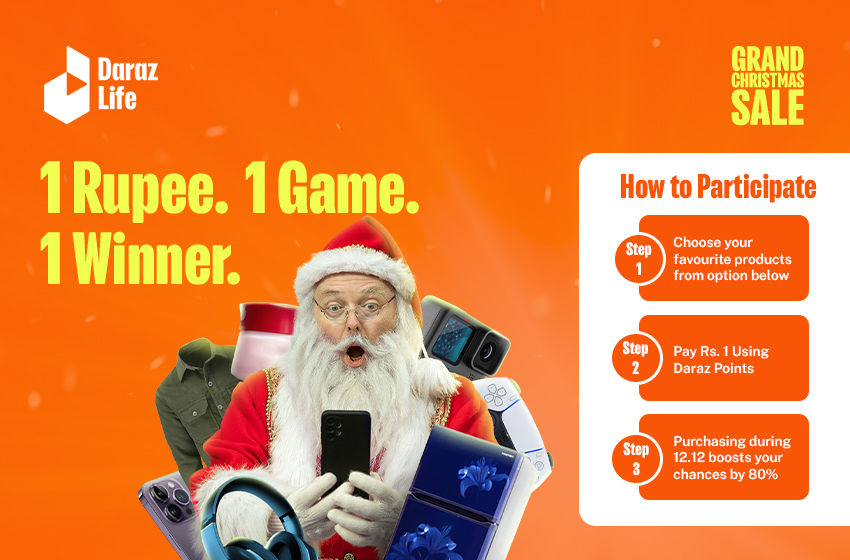 How would you like to win a 32-inch HD TV, a Galaxy M10, or a valuable Casio Watch for just 1 Rupee? You read that right! Get on your Daraz App, play the 1 Rupee Game before and during the Daraz Grand Christmas sale and win amazing prizes. Check out the 1 Rupee Game home page to see the products you can win.
All you have to do is get on your Daraz App, choose the product you want to win on the 1 Rupee Game Home Page, add it to your cart, and checkout using 1 Daraz Point. Please note that you must activate your Daraz Points to participate in this game. So, get on your Daraz App and activate Daraz Points now.
Without further ado, let's take a look at everything you need to create a beautiful bedroom for the Christmas season.
Pillows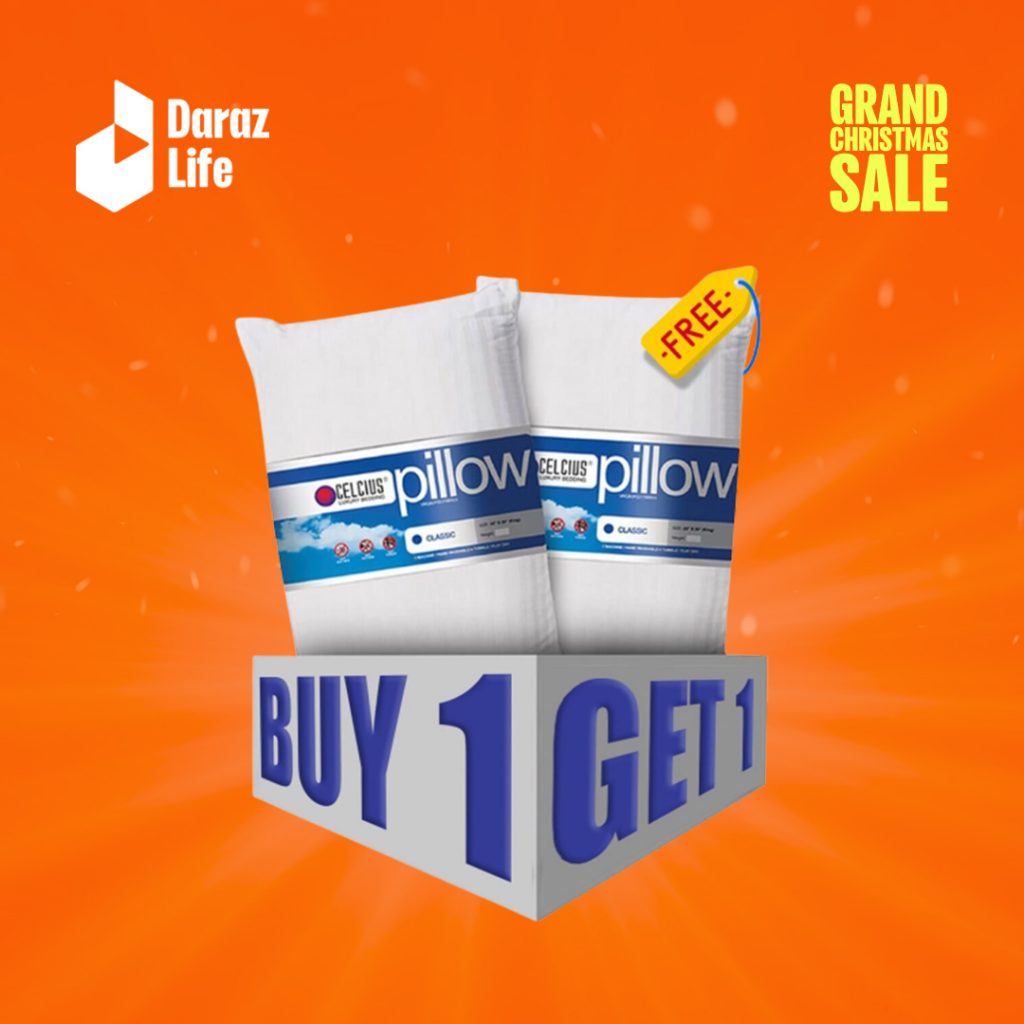 If you are shopping for extra pillows to add that cozy Christmas feel to your bedroom, we have great news! Celcius has a buy 1 get 1 free offer on their classic pillows. So make the most of this amazing deal and other added discounts on Daraz during the Daraz Grand Christmas sale, to add more comfy pillows to your bed. The best part is that these high-quality pillows will last for years, and next Christmas, you would not have to invest in new pillows.
Decorative Throw Pillows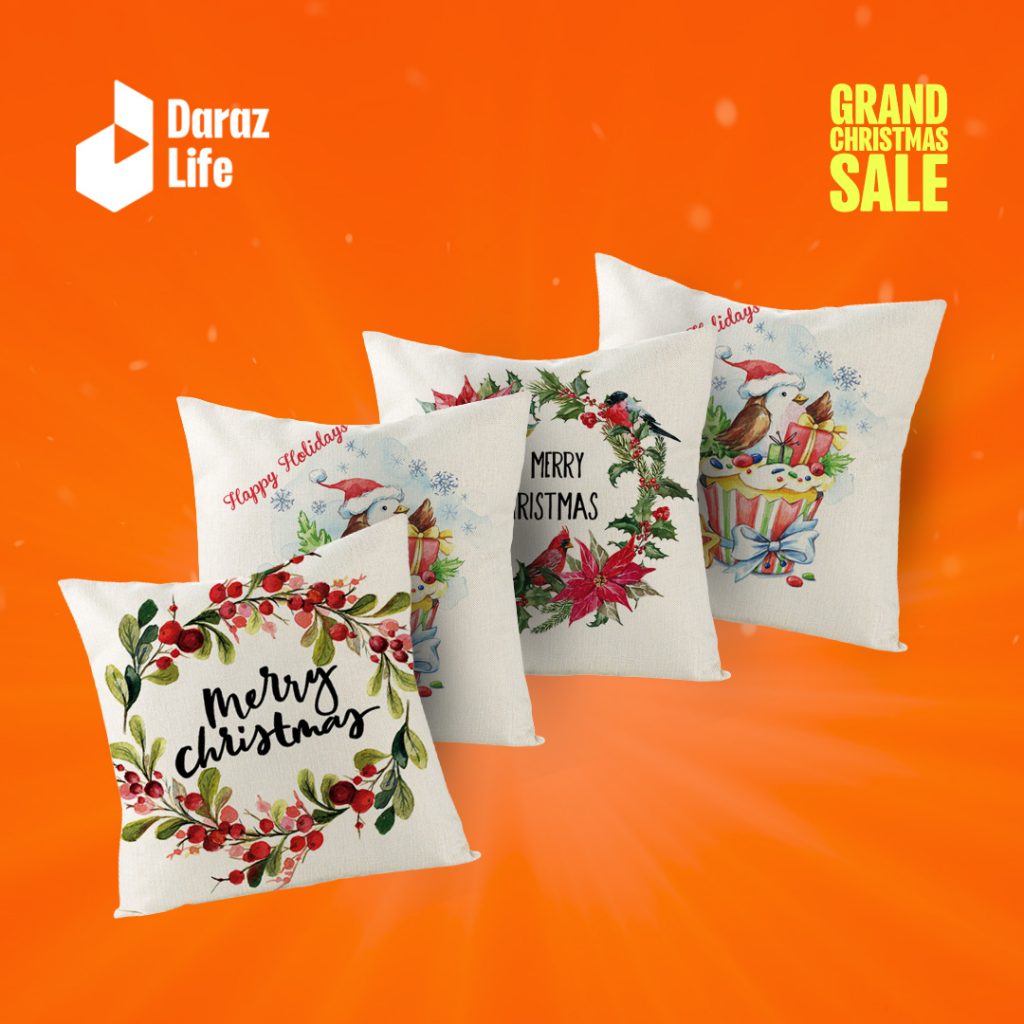 Bring out the festive feel in your bedroom by adding an element which says, "Christmas season is here" loud and clear. Adding decorative throw pillows is one way to spruce up your bed to bring a festive feel. If you go through your Daraz app, you are sure to find throw pillowcases with various Christmassy designs, from raindeers and Santas to snowflakes and Christmas trees. So, get on your Daraz app and add a few beautiful throw pillow cases and pillows to your cart.
Mattress Protectors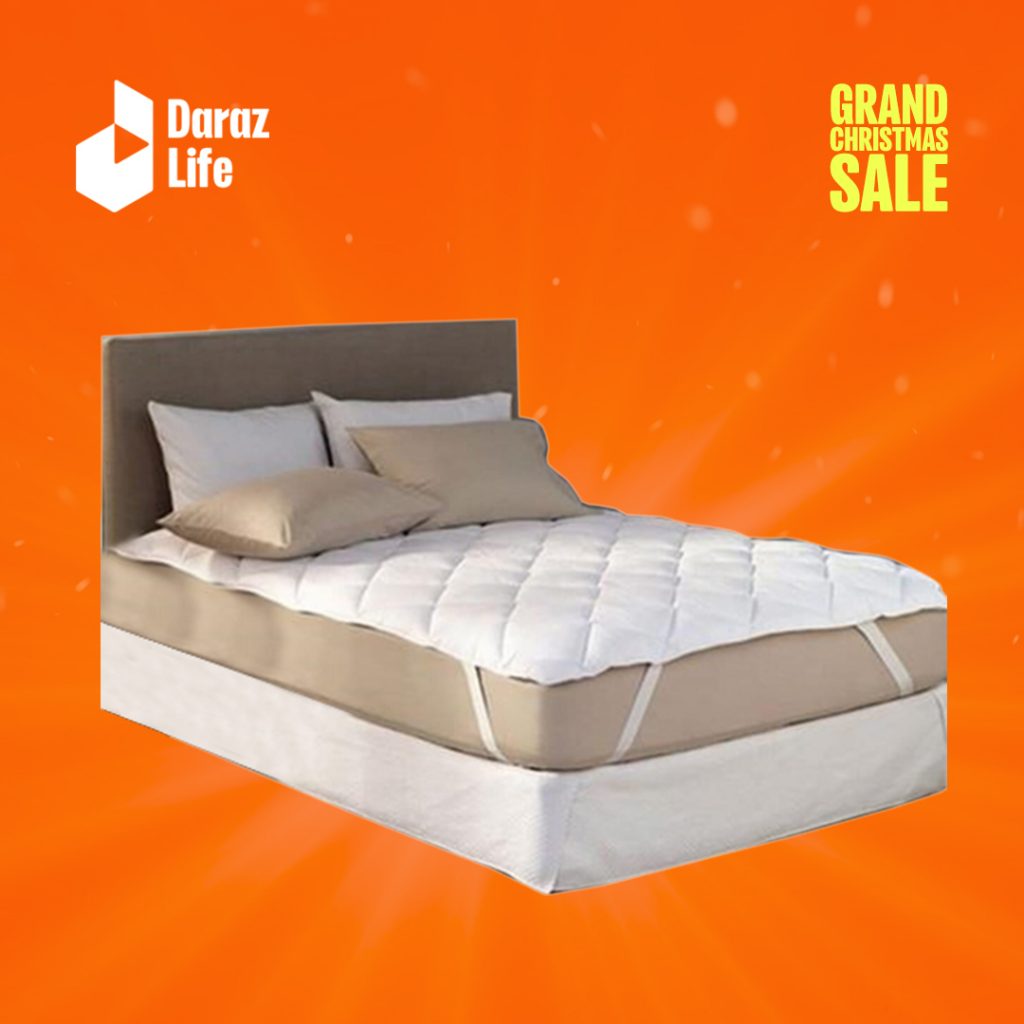 There need not be a season to buy a mattress protector. Quality mattresses and pillows are always a large investment, and you'll be sleeping on the same mattress and pillows for a long time. Therefore, it's critical to keep them as clean and sanitary as possible. Moisture can destroy the interior structure of pillows and mattresses. Hence to prevent moisture from entering the interior, it's a smart decision to invest in a mattress protector and a few pillow protectors. If you have little children or pets, you already know how much your mattress needs a protective cover.
Mosquito Nets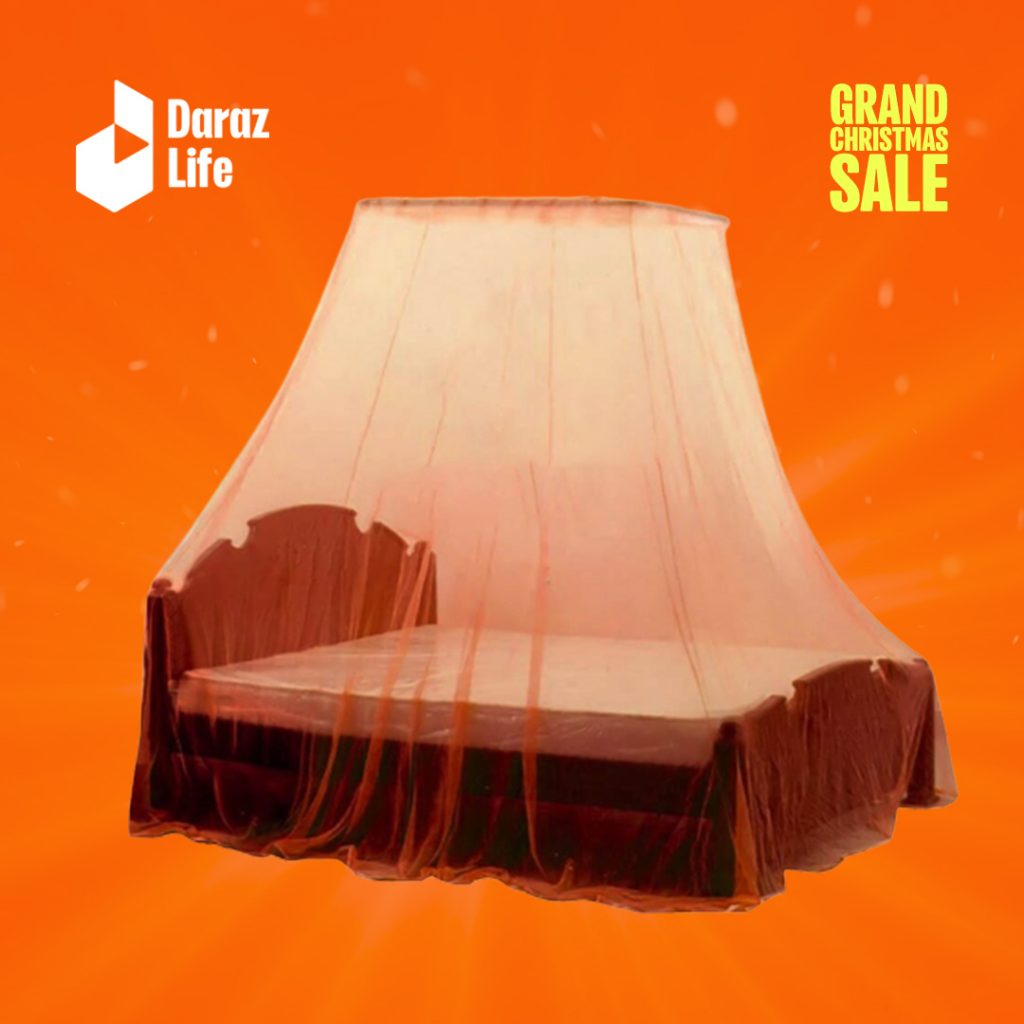 Mosquito nets are a blessing, particularly now when diseases like dengue and malaria are ravaging neighbourhoods. Therefore, it's crucial to install a proper mosquito net in your bedroom.
There are many different types of mosquito nets, and they may be used for a variety of things. Some mosquito nets perfectly encircle the mattress to provide added protection, while other netting hangs loosely to provide more breathing room. In any case, mosquito nets are made to act as a solid barrier between people and mosquitoes. Therefore, make the most of the discounts available on the Daraz Christmas sale to get yourself a quality mosquito net.
Mattresses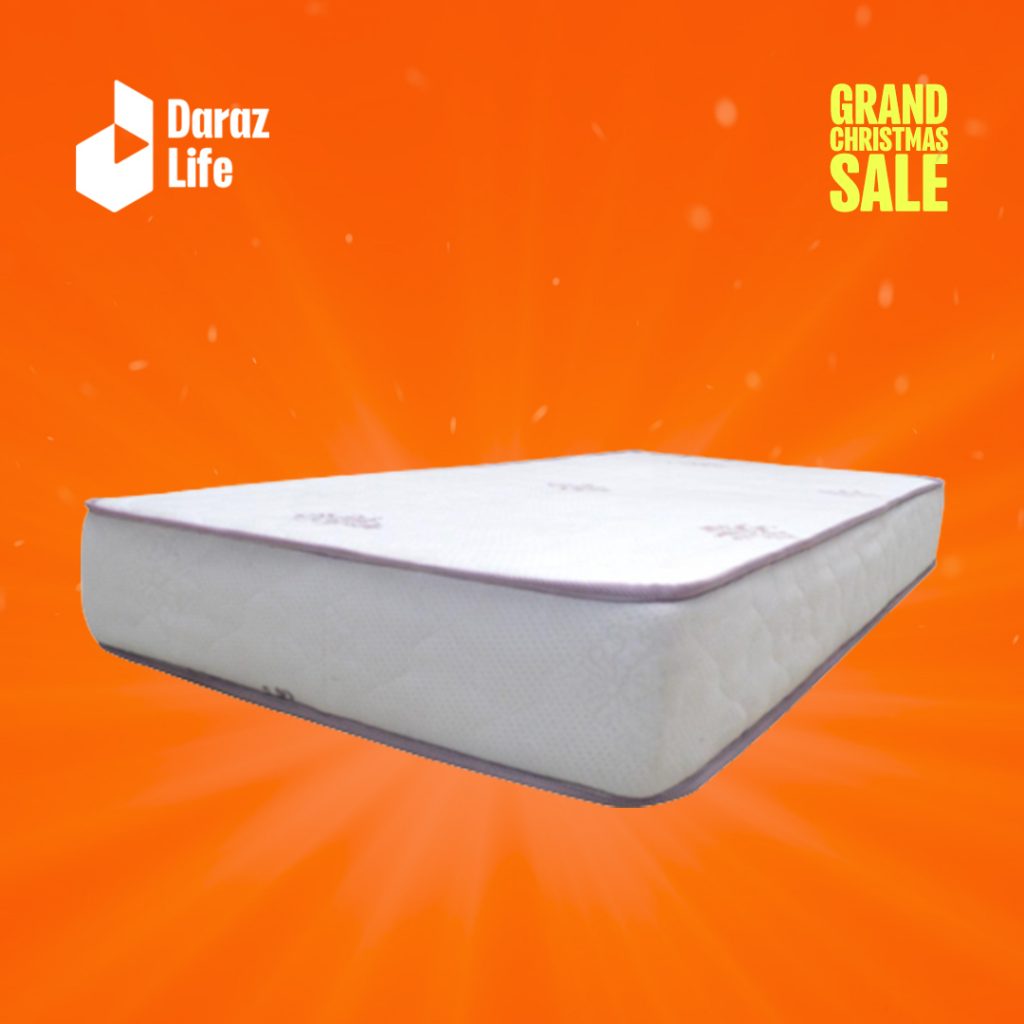 A mattress is an investment you make to last for years to come. Therefore, you have to be extremely wise in your purchase. Good quality mattresses tend to be pricier. However, that should not dishearten you from buying a mattress that will make the difference between a good night's rest and bad back pain when you wake up in the morning. Get on your Daraz app and opt for the instalment payment option with 0% interest rates. So, you can buy the mattress of your dreams now and pay in instalments later.
Bedsheets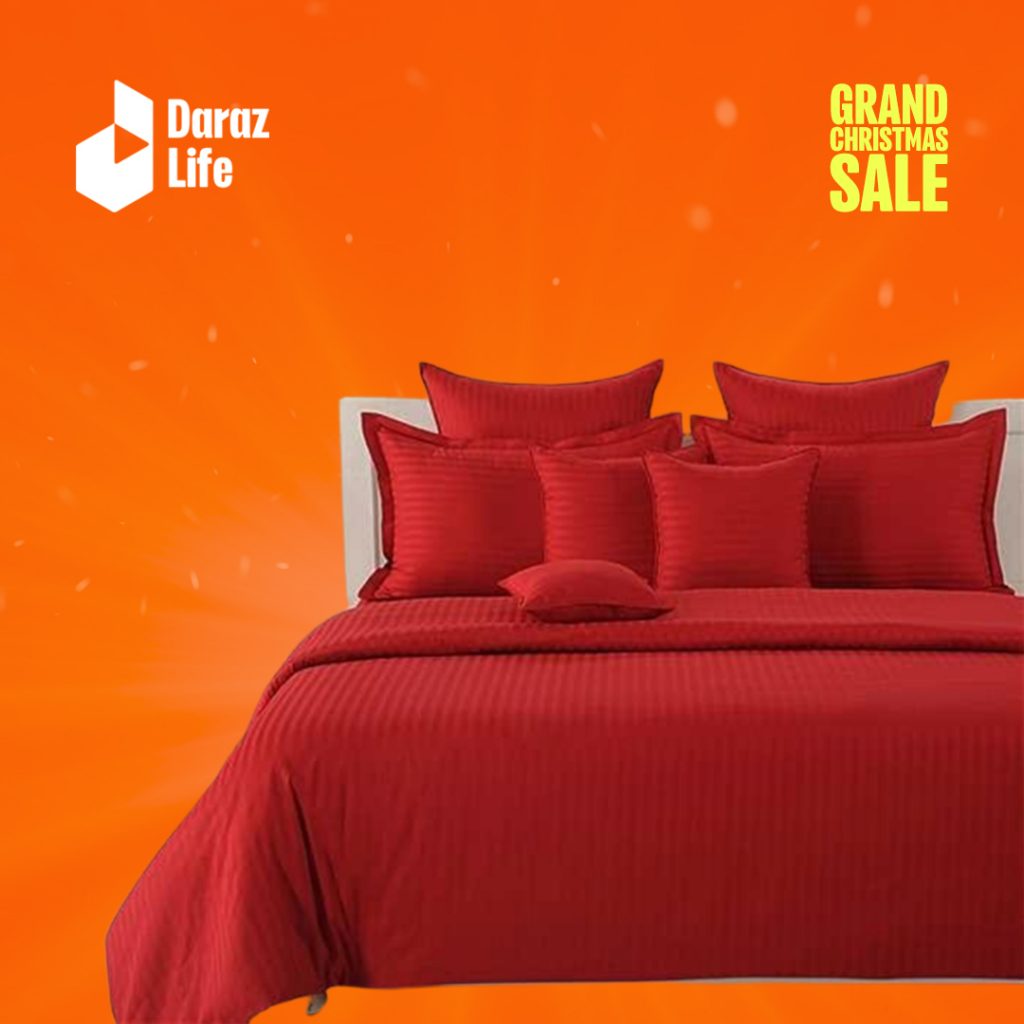 The easiest way to make a beautiful bedroom with a festive feel is to use bedsheets with a seasonal touch. Also, a duvet with the right choice of colours and designs can achieve this too.
Décor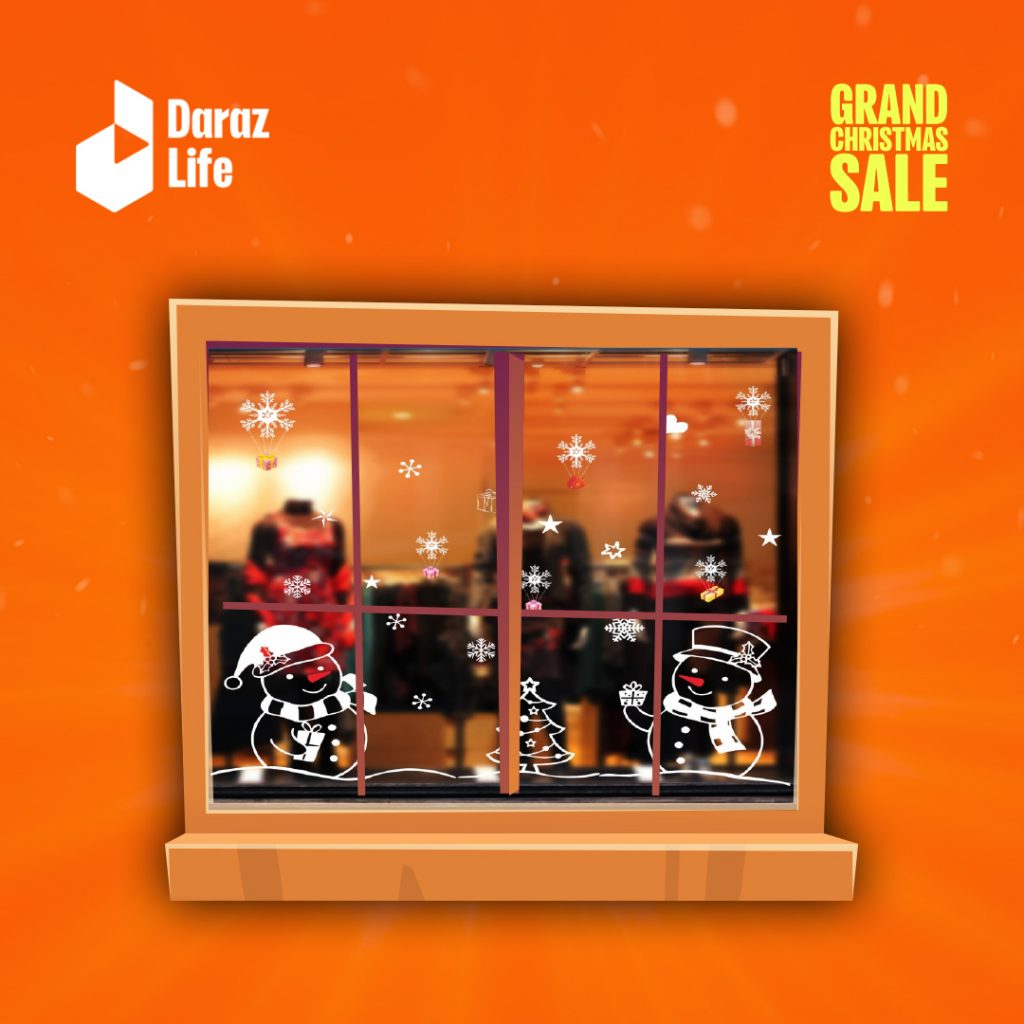 Are you someone who gets extra hyped up during the Christmas season? In that case, you can easily make your beautiful bedroom a part of the cheer by adding some Christmas décor to your room. There are limitless options to choose from on the Daraz platform. So get on Daraz and start shopping for your window décor now, so they arrive in time for the height of the season.
We hope you will be able to get everything you need from 12.12 to create a beautiful bedroom space this Christmas. If you are shopping for home appliances, check out our blog, Lowest Prices on Home Appliances Sri Lanka For Christmas.