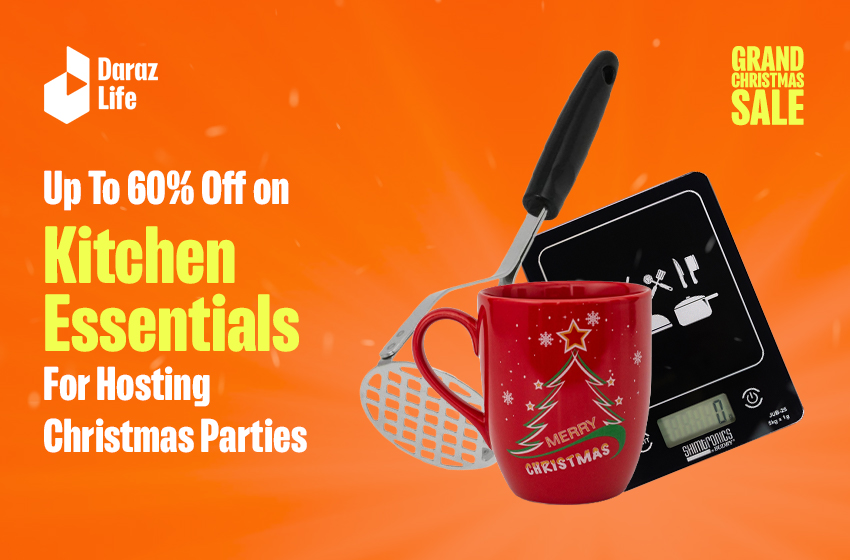 Up To 60% Off on Kitchen Items to Prep For Parties
If you are shopping for kitchen items to cook and bake during this festive season, you're in luck. You can get all the kitchen essentials you need to prepare for the Christmas parties from the Daraz Grand Christmas sale. Enjoy unparalleled discounts on all kitchen and baking accessories.
Are you looking for the lowest price on kitchen items? Read on to find out how to enjoy massive price drops during Daraz Grand Christmas Sale.
Prep For Seasonal Gatherings With Up To 60% Off On Kitchen Items
Daraz is ready to deliver the best Christmas deals to your doorstep with the Daraz Grand Christmas sale. Shop from the 12th of December, and get up to 80% off over 5 million products ranging from fashion, lifestyle goods, phones, computers, and electronic appliances.
Save more when you use your credit cards and debit cards. Get an extra 12% off on credit cards and easy monthly instalment plans for up to 60 months. Save an extra 25% Off when you shop with your debit card (T&C Apply). So get your bank cards ready to shop till you drop.
Shop on Budry Scales, Dankotuwa Porcelain PLC, Homelux (Pvt) Ltd, Laksela Lifestyle, Lanka housewares, MMS Group (Pvt) Ltd, and Noritake to get discounts of up to 60% and Free Shipping. Furthermore, collect discount vouchers from these stores to save more!
Collect Vouchers & Double Your Savings
Do you know the best way to get savings on top of savings when you shop on Daraz? Collect Daraz vouchers to get big discounts when you checkout your favourite products. There are four different types of vouchers available on your Daraz App.
Daraz Vouchers – Discounts under specific item categories, such as fashion, lifestyle goods etc, that can be used sitewide.
Shipping Vouchers – Gives you discounts on shipping fees
Bank Vouchers – Vouchers issued by specific banks that allow you to get a discount when you shop with one of their bank cards.
Store Vouchers – Offered by the stores on the Daraz platform to get discounts when you shop for products from a specific store.
When you collect all of these vouchers and stack them together, you are able to obtain the best discount at the checkout when you purchase your favorite products. So don't forget to collect vouchers before you head to the checkout when you make a purchase on Daraz.
Win Fabulous Prizes With 1 Rupee Game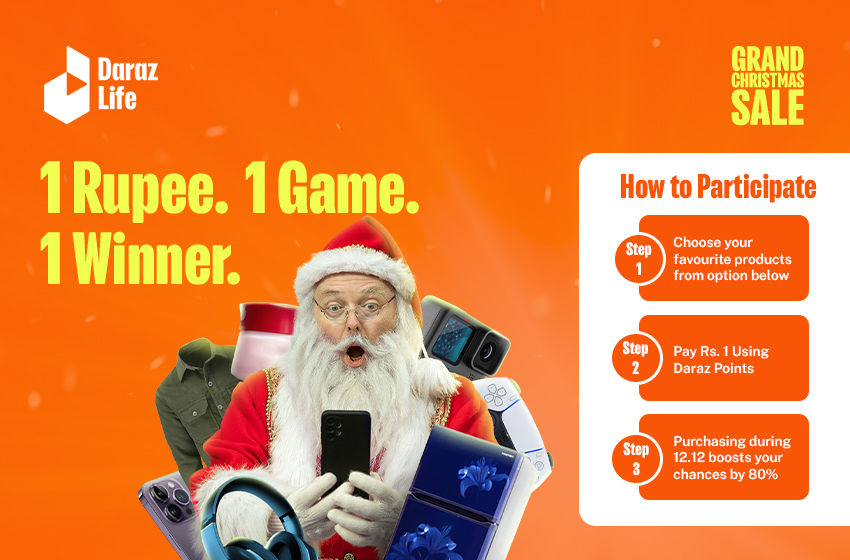 How would you like to win a 32-inch HD TV, a Galaxy M10, or a valuable Casio Watch for just 1 Rupee? You read that right! Get on your Daraz App, play the 1 Rupee Game before and during the Daraz Grand Christmas sale and win amazing prizes. Check out the 1 Rupee Game home page to see the products you can win.
All you have to do is get on your Daraz App, choose the product you want to win on the 1 Rupee Game Home Page, add it to your cart, and checkout using 1 Daraz Point. Please note that you must activate your Daraz Points to participate in this game. So, get on your Daraz App and activate Daraz Points now.
Let's take a look at some of the kitchen items that will be available on the Christmas sale at discounted prices.
Kitchen Scale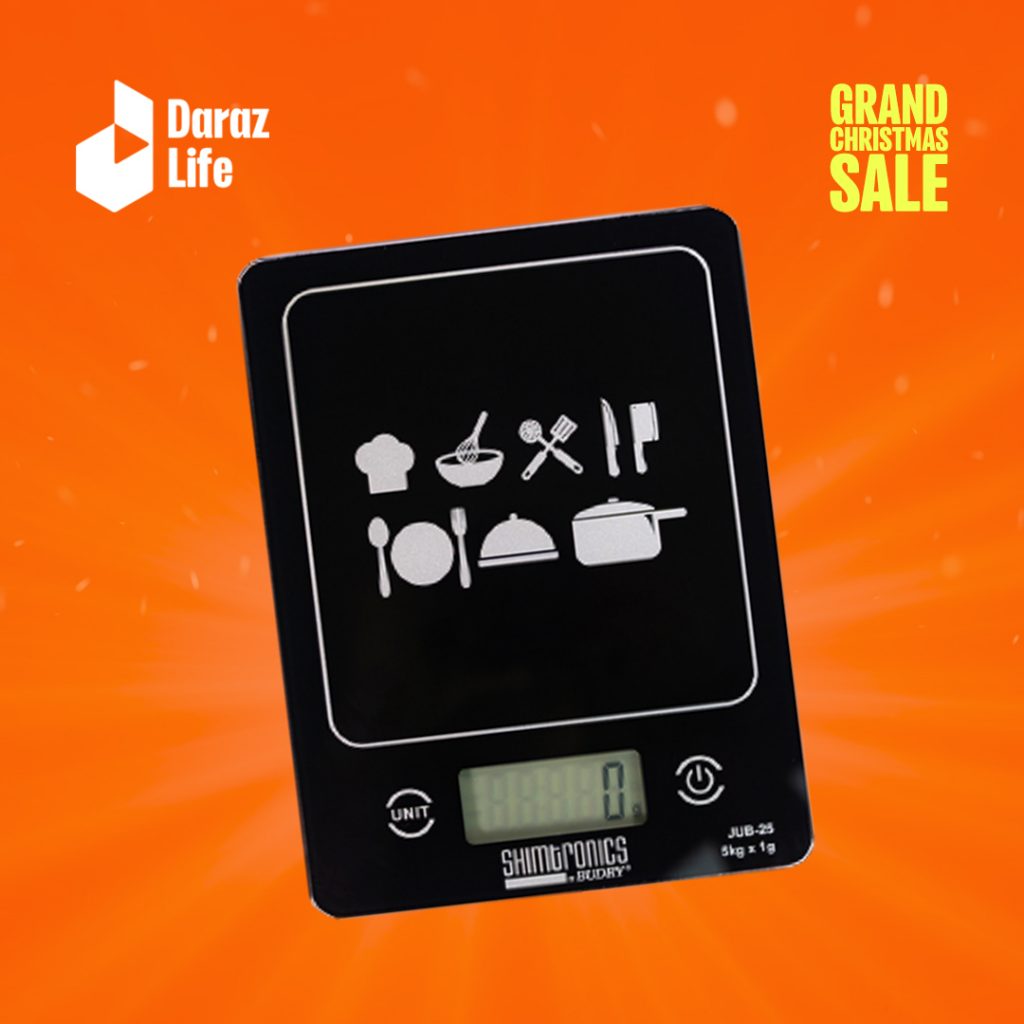 Any kitchen that is getting ready for the festive season needs a kitchen scale. Accurately weighing ingredients that go into your recipes is vital for perfect results. A digital kitchen scale is the smartest choice when you are weighing out ingredients for Christmas cakes, Breuthers, Yule logs and Cookies. Thanks to the tare function you can directly weigh them out in the bowls you plan to make the food preparations. Check out the Daraz Grand Christmas sale for the lowest prices on kitchen scales. Make use of bank discounts to save more.
Utensils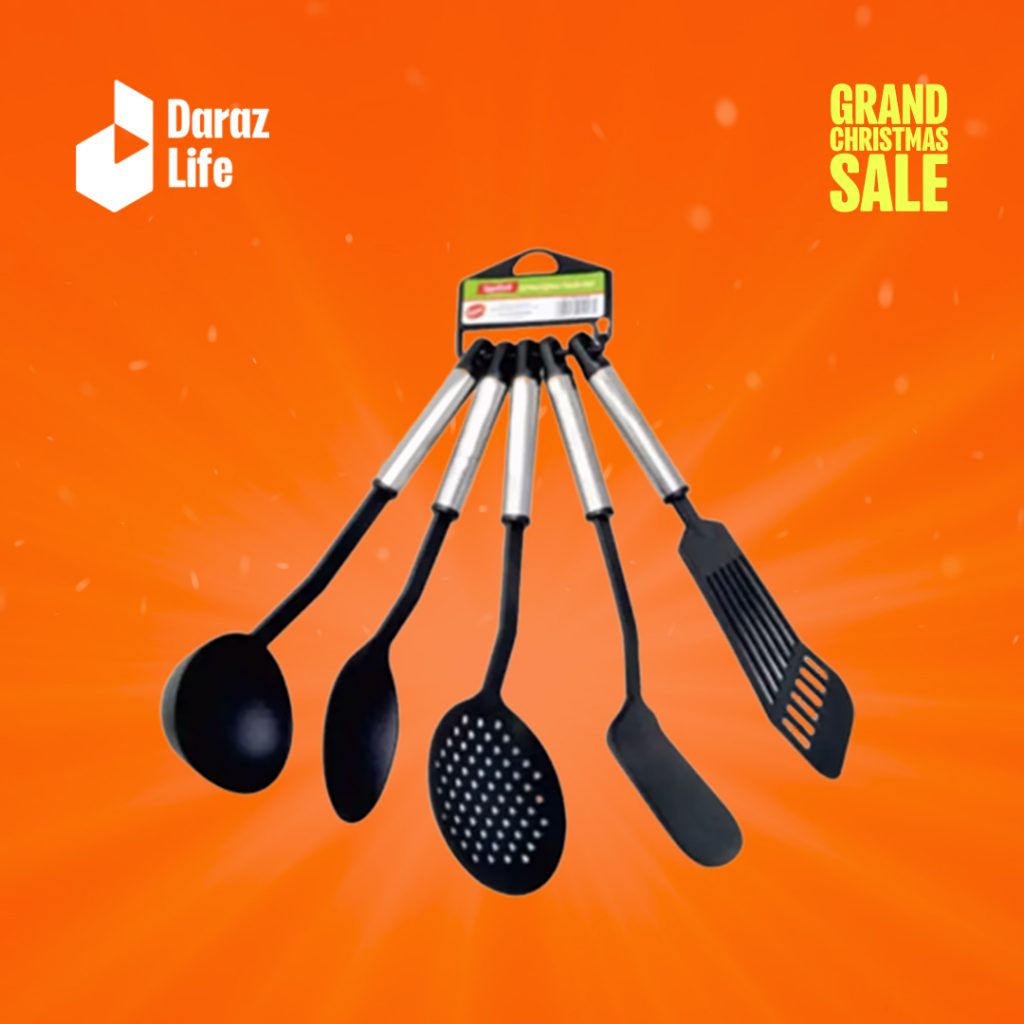 Any basic kitchen requires a few utensils that are essential for cooking and baking. During the festive season, it's important to ensure that all your utensils are stocked up and in perfect condition. Some of these are knives, spatulas, whisks, potato mashers, graters and wooden spoons. All these items are much needed to cut, chop, and prepare Christmas goodies. Keep an eye out for price drops on most of these essential items during the Daraz Grand  Christmas Sale. The prices are so low you'd feel like you are acquiring some of them for free.
Cake Decorating Items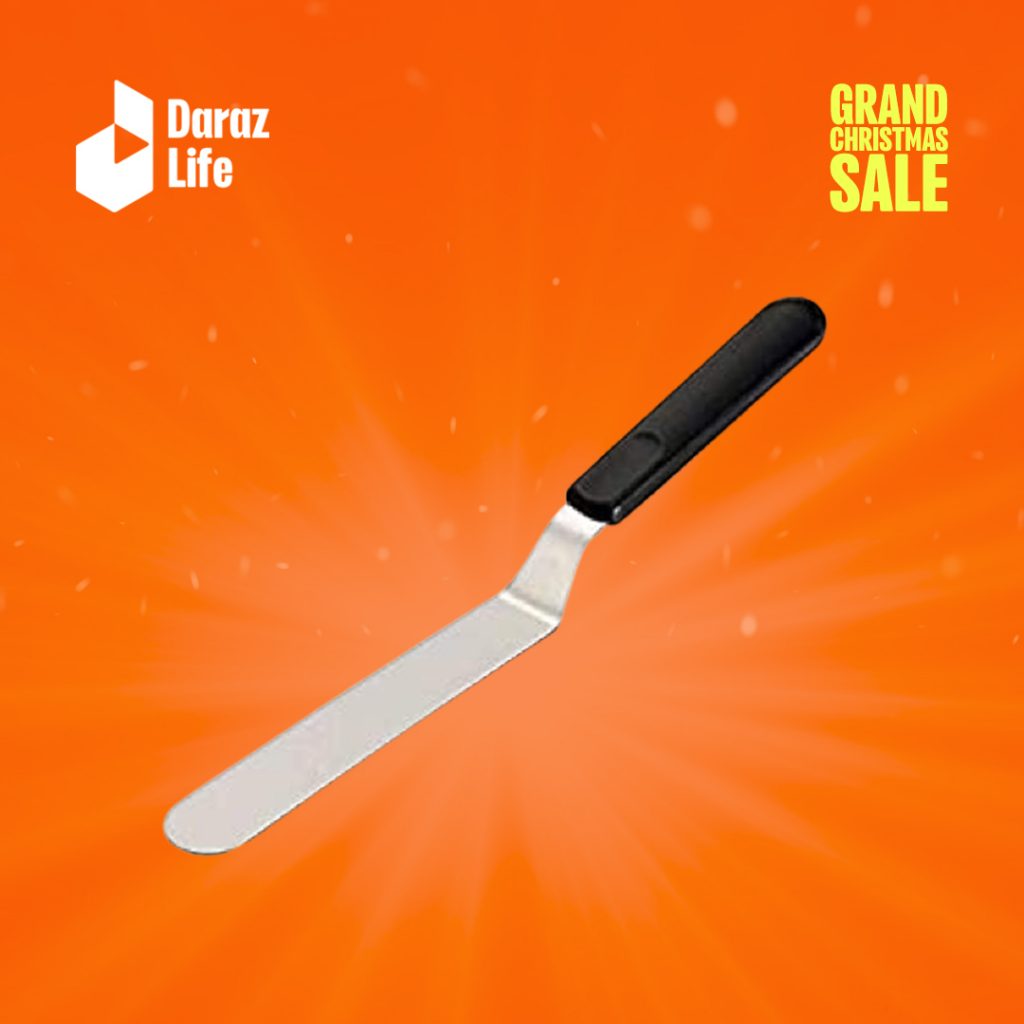 Decorating gingerbread houses and cookies is a Christmas tradition that has been passed down for generations. Therefore, if you plan to get together with your family and decorate some cakes and other sweets, you have to ensure that you have all the decorating items in place. Sometimes it can be annoying to go from one shop to the other searching for specific cake decorating items you need. However, thanks to that Daraz app on your phone, that's one worry you can kiss goodbye. You can get all the decorating items you need from one place and get them all delivered straight to your doorstep.
Potato Masher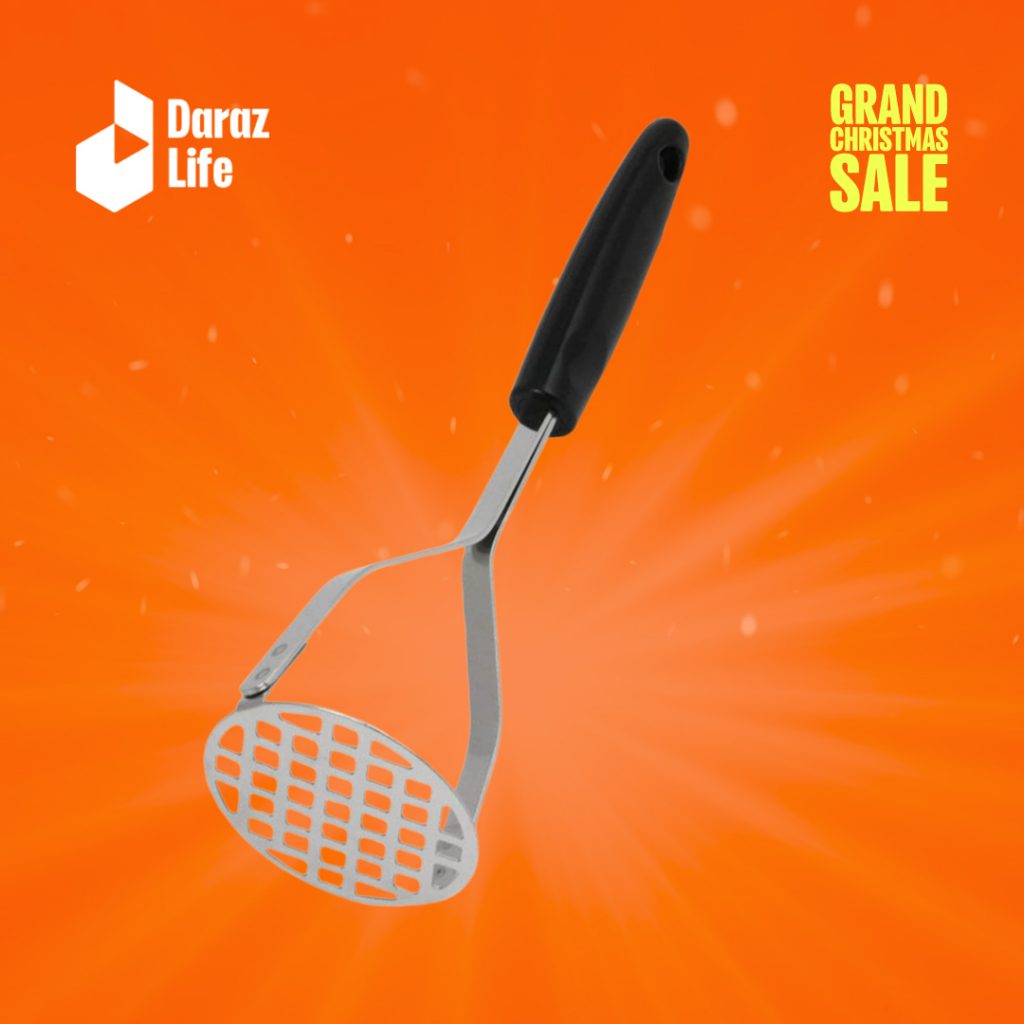 Planning to prep some traditional-style mashed potatoes or savoury cutlets during Christmas time? In that case, make sure your kitchen is equipped with a reliable potato masher.
Whisk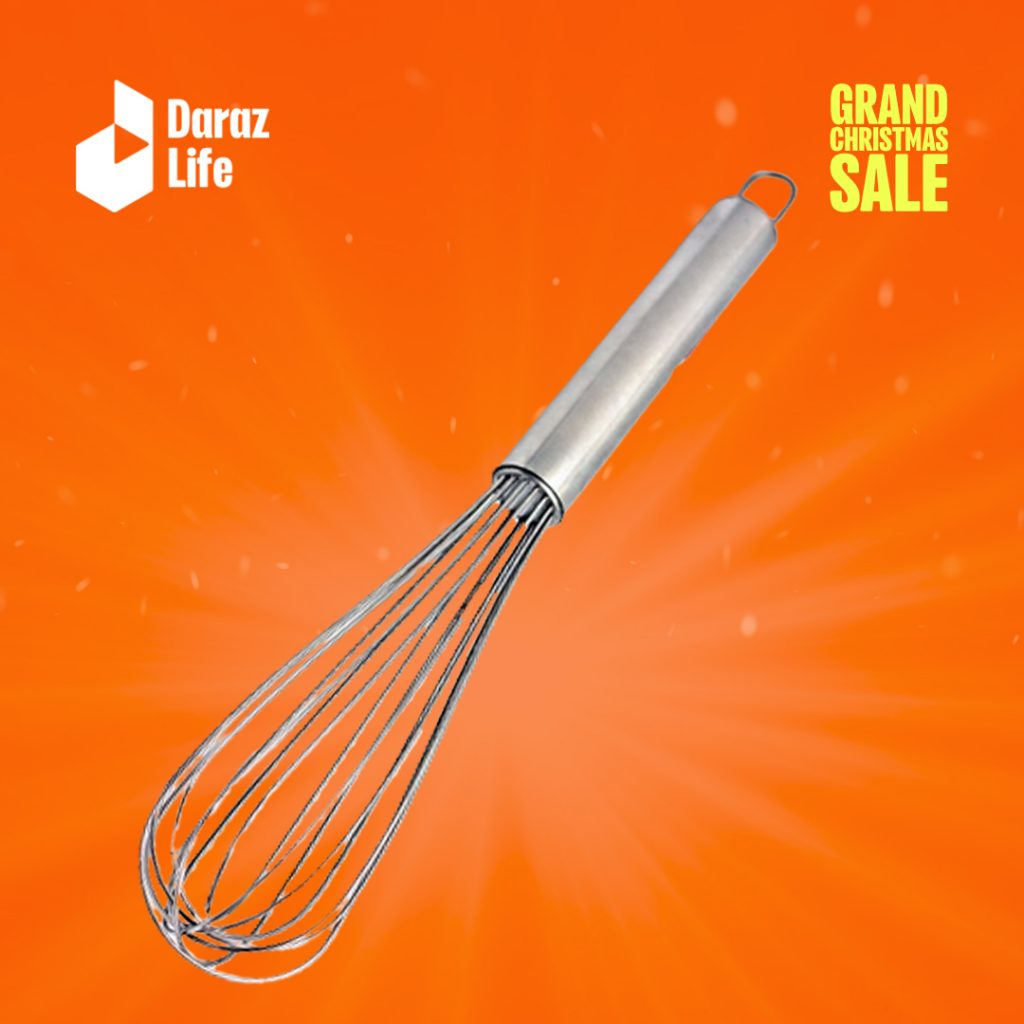 There is no end to beating eggs, whisking up recipes and folding doughs when you are getting ready to host a Christmas party. If your kitchen is missing a whisk, that can be a total inconvenience during this time. So, make sure you have your whisk ready to mix up those delicious recipes.
Pots and Pans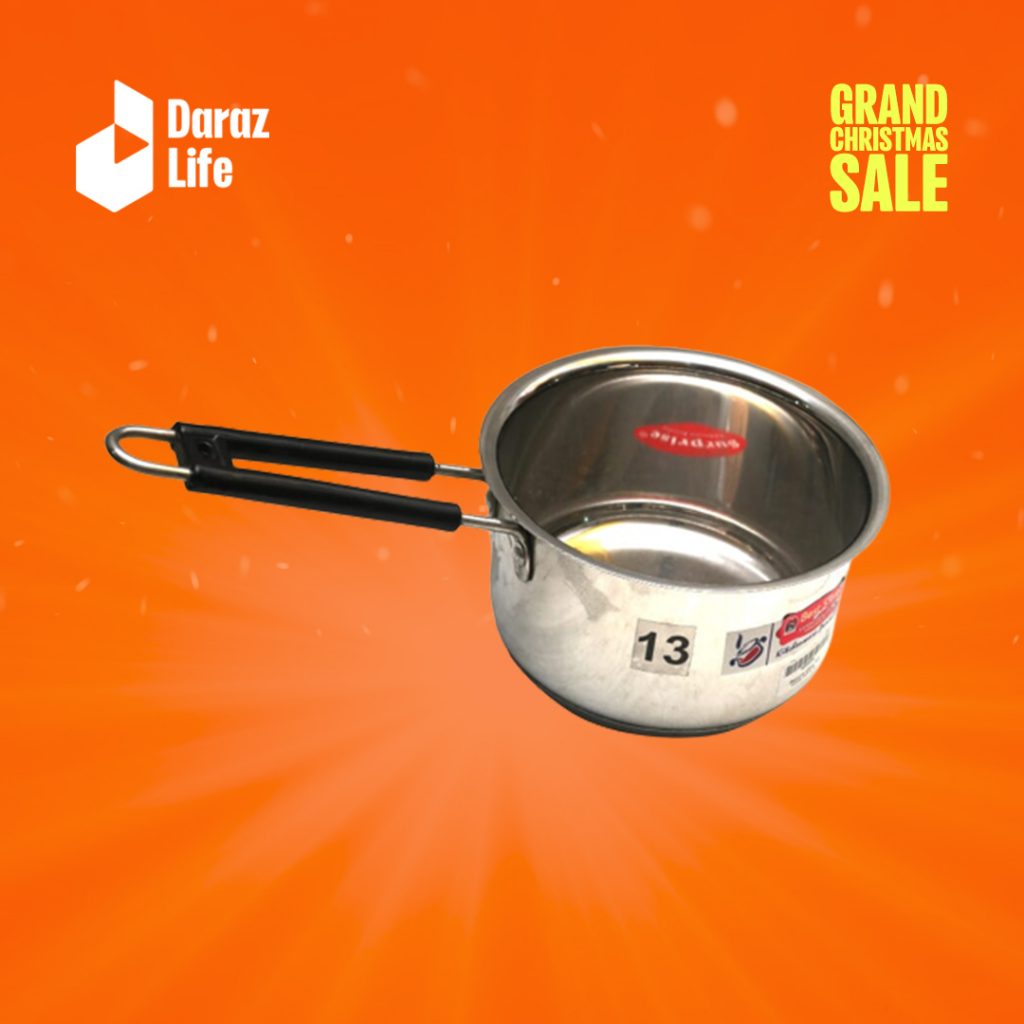 Party or no party, you need pots and pans to cook your food. So, if you are shopping for pots and pans, the Daraz Christmas sale is a golden opportunity to get everything you need at discounted prices.
Dinner Sets
No matter how delicious your cooking is, presentation is vital. Therefore get yourself a beautiful dinner set for this season at Dankotuwa Porcelain or Noritake.
Mugs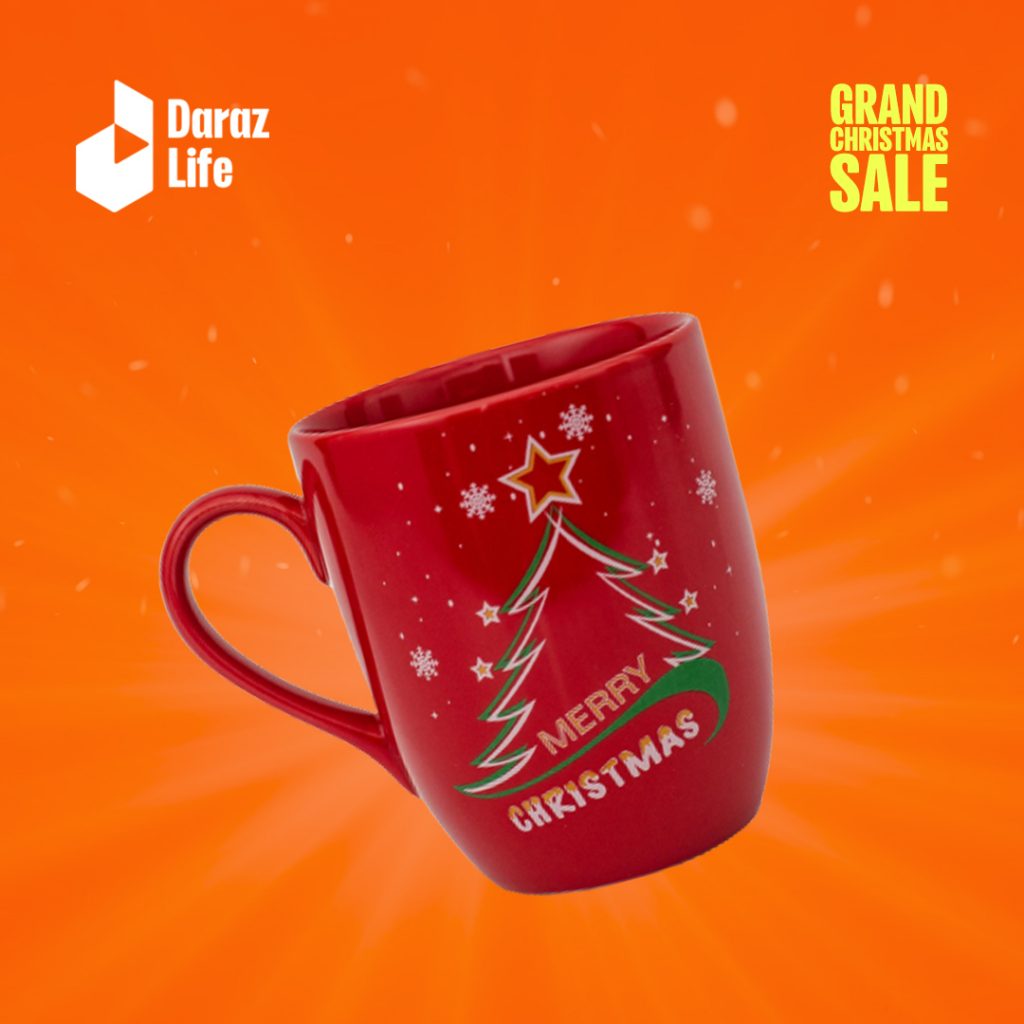 If you truly embrace the season to the fullest, you can undoubtedly appreciate a coffee mug with Christmas feels written all over it. So, get a few festive-looking mugs for yourself and your family to celebrate the season.
We hope you can get all the kitchen items you need for this season at the Daraz Grand Christmas Sale. If you are shopping for Bedroom items, check out our blog, Everything You Need For A Beautiful Bedroom.