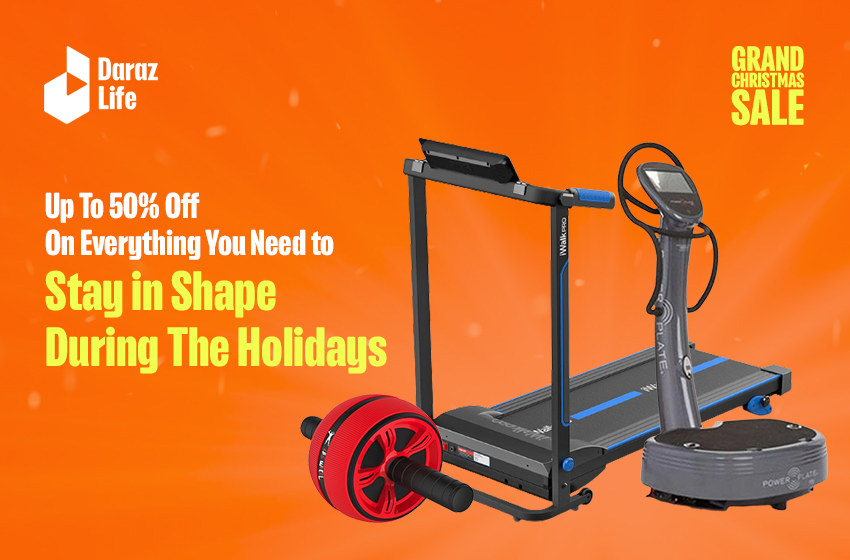 Up To 50% Off on Exercise Machines and Fitness Accessories
If you are shopping for exercise machines and other accessories to stay fit during the season, you will be thrilled to hear that Daraz is offering up to 50% Off on fitness equipment.
Are you shopping for exercise machines to stay in shape this holiday? Read on to find out how you can save big time when you shop for exercise equipment and accessories from the Daraz Grand Christmas Sale.
Up To 50% Off on Exercise Machines and Other Fitness Accessories From The Daraz Grand Christmas Sale.
Daraz is ready to deliver the best Christmas deals to your doorstep with the Daraz Grand Christmas sale. Shop from the 12th of December, and get up to 80% off over 5 million products ranging from fashion, lifestyle goods, phones, computers, and electronic appliances.
Save more when you use your credit cards and debit cards. Get an extra 12% off on credit cards and easy monthly instalment plans for up to 60 months. Save an extra 25% Off when you shop with your debit card (T&C Apply). So get your bank cards ready to shop till you drop.
Shop brands like Teleseen, Teleseen Marketing, Quantum, Quantum Fitness, Nonine, Seepower, Lumala, Tomahawk, Shimano, Giant, Lumstar, DSI Bikes, Stallion Riders, and IZY to get discounts of up to 50% and Free Shipping. Furthermore, collect discount vouchers from these stores to save more! Don't forget to keep an eye out for Free Gifts when you shop from these stores.
Collect Vouchers & Double Your Savings
Do you know the best way to get savings on top of savings when you shop on Daraz? Collect Daraz vouchers to get big discounts when you checkout your favourite products. There are four different types of vouchers available on your Daraz App.
Daraz Vouchers – Discounts under specific item categories, such as fashion, lifestyle goods etc, that can be used sitewide.
Shipping Vouchers – Gives you discounts on shipping fees
Bank Vouchers – Vouchers issued by specific banks that allow you to get a discount when you shop with one of their bank cards.
Store Vouchers – Offered by the stores on the Daraz platform to get discounts when you shop for products from a specific store.
When you collect all of these vouchers and stack them together, you are able to obtain the best discount at the checkout when you purchase your favorite products. So don't forget to collect vouchers before you head to the checkout when you make a purchase on Daraz.
Win Fabulous Prizes With 1 Rupee Game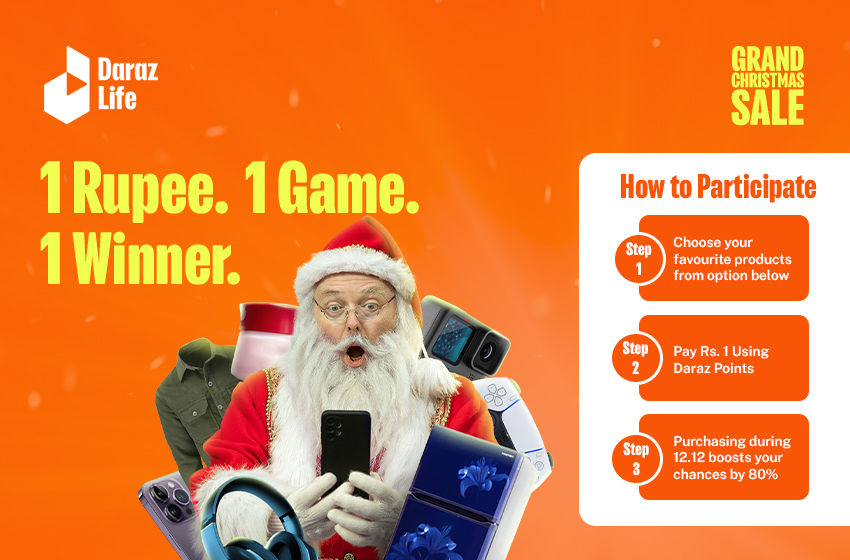 How would you like to win an Apple MacBook Air, a Galaxy M10, or a valuable Casio Watch for just 1 Rupee? You read that right! Get on your Daraz App, play the 1 Rupee Game before and during the Daraz Grand Christmas sale and win amazing prizes. Check out the 1 Rupee Game home page to see the products you can win.
All you have to do is get on your Daraz App, choose the product you want to win on the 1 Rupee Game Home Page, add it to your cart, and checkout using 1 Daraz Point. Please note that you must activate your Daraz Points to participate in this game. So, get on your Daraz App and activate Daraz Points now.
Treadmils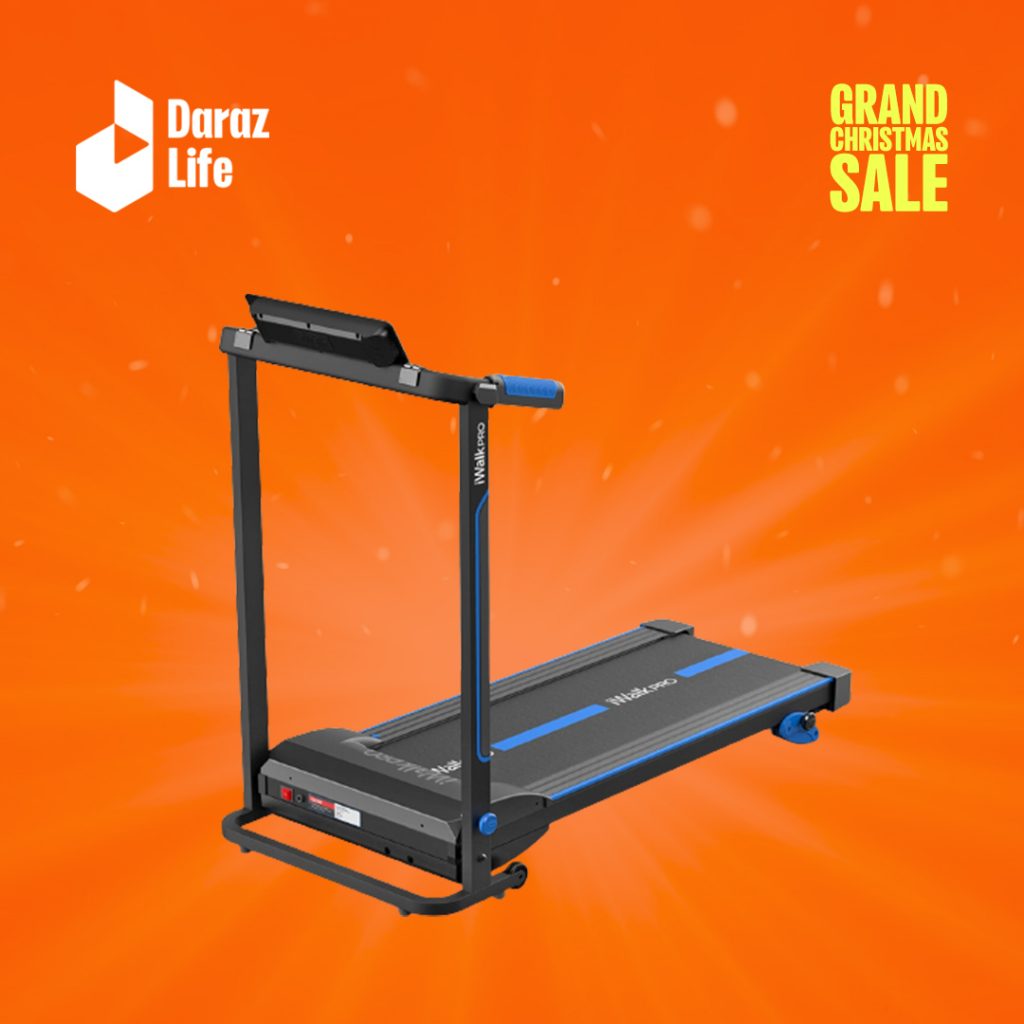 This is one exercise machine that will get you in shape in no time. It's no secret that running holds so many great benefits. Therefore, a treadmill will be one of the best additions to your home gym. Furthermore, running on a treadmill has less impact on your joints compared to running on hard surfaces. Therefore you will not experience joint pains or knee and back pain in the long run. Does the weather look bad? Air pollution preventing you from exercising outside? Now you can work out from the comfort of your own home when you buy yourself a treadmill from the Daraz Grand Christmas Sale.
Rowing Machines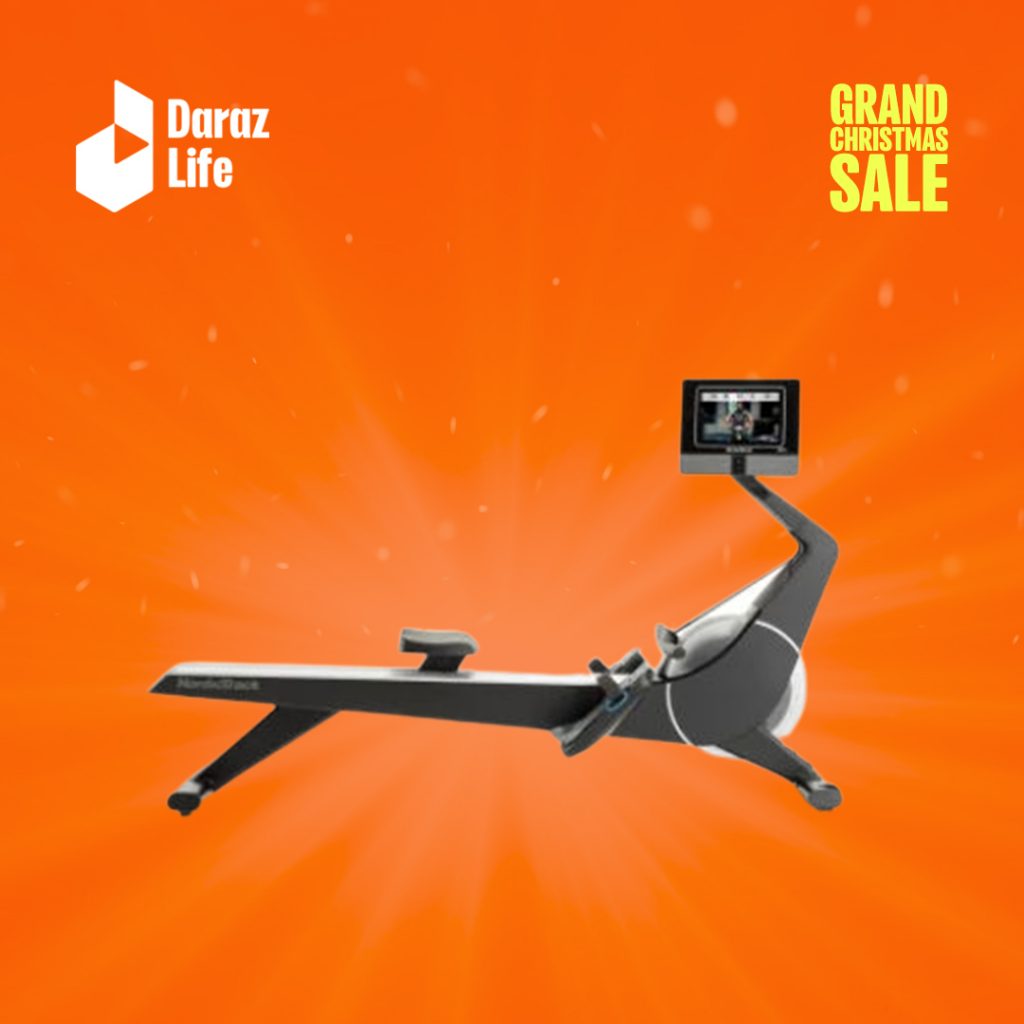 If you want to enhance upper body strength, working out on a rowing machine can go a long way. Moreover, it's excellent for stamina-building. In addition to improving overall body fitness and strength, it's ideal for strengthening the heart. Furthermore, it's safe for people of any fitness level or age to try out. Most people claim that rowing can have a calming, meditative effect on their minds. Therefore, it's a great workout to improve the overall physical and mental health of an individual.
Home Gym Equipment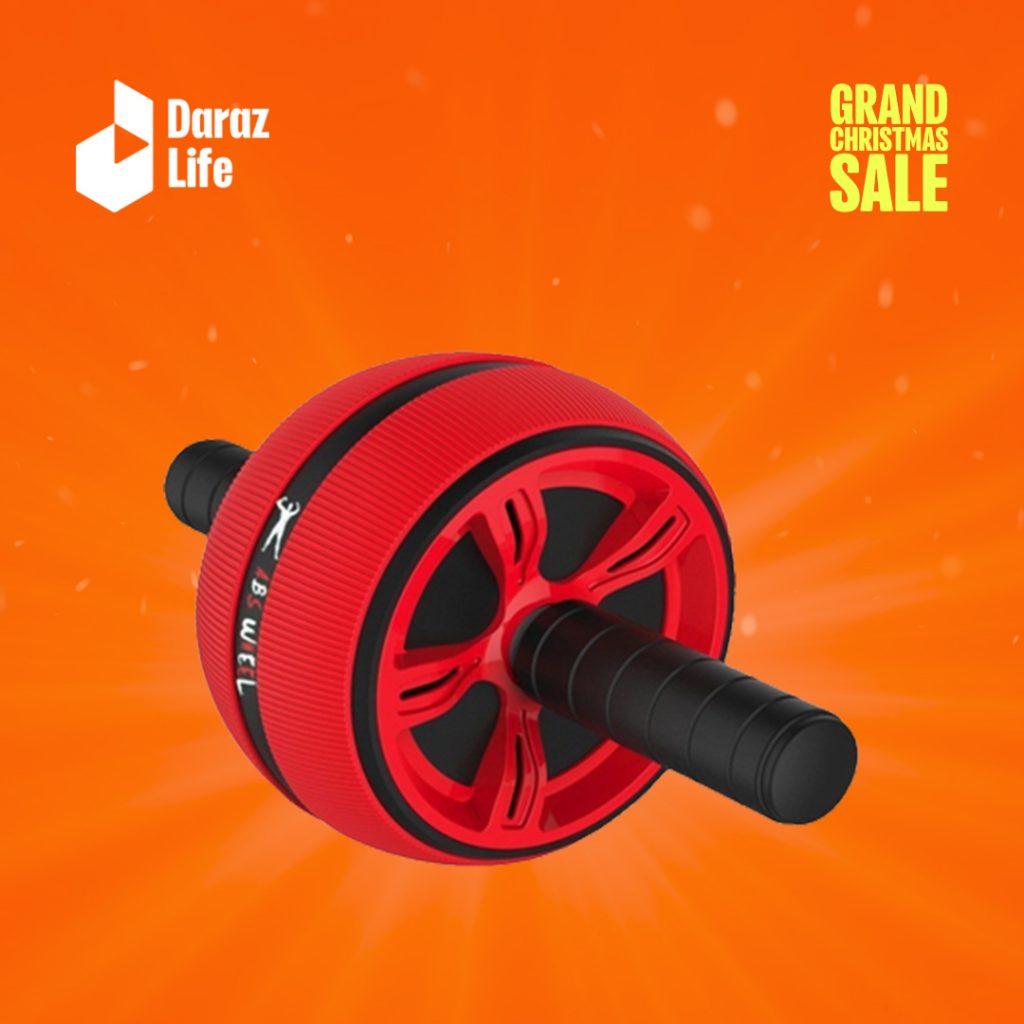 Sometimes going to a gym can be a hassle. Most gyms are only open at certain hours, and their membership fees cost an arm and a leg. Therefore, buying the right equipment and working out at home is a far more cost-effective and convenient approach. Besides, the 12.12 sale offers amazing discounts on different home gym equipment, whether you are focused on cardio or toning. Shop with your debit cards and get an additional 20% Off.
Bicycles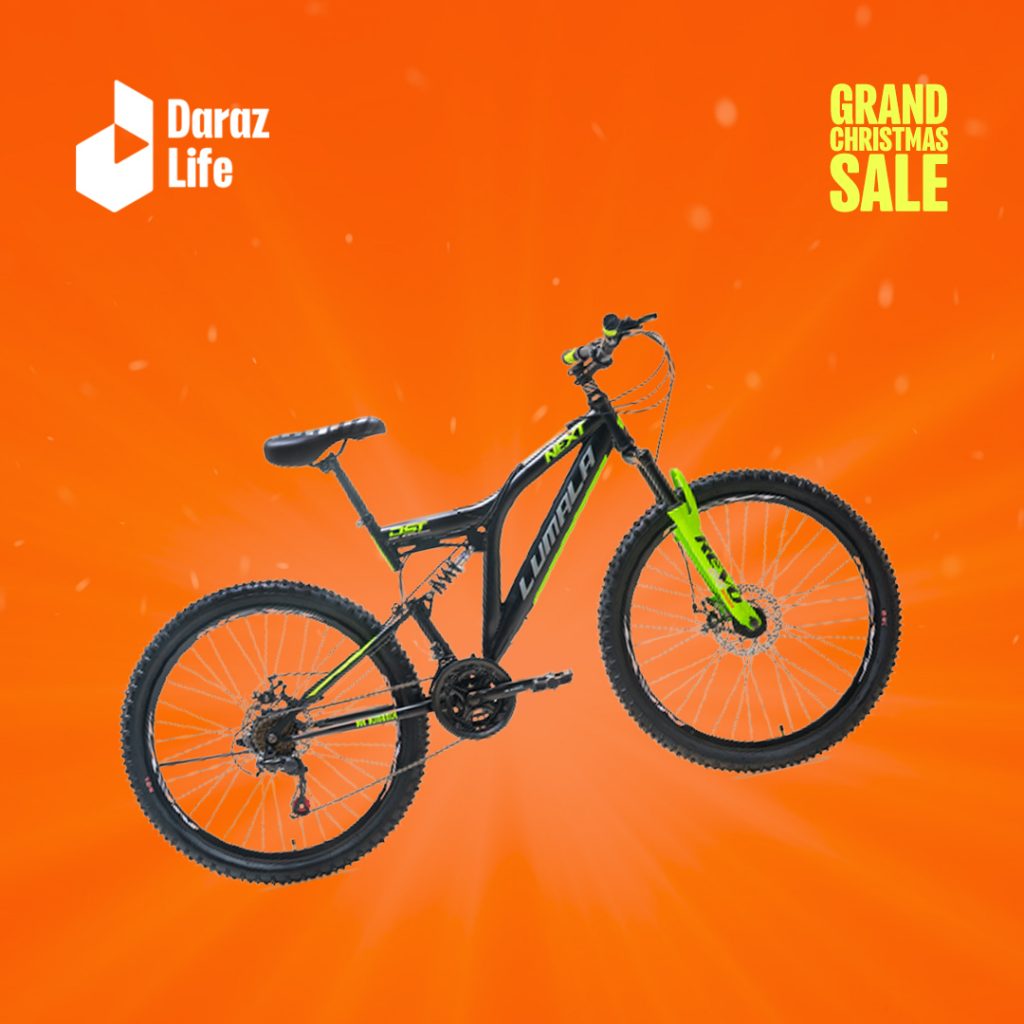 In these unpredictable times, a bicycle is a treasure. Bicycles have been most in demand during the fuel crisis this year. But riding bicycles as a means of transportation has also brought us a lot of other benefits. It goes beyond just contributing positively to the fuel issues in Sri Lanka. Bicycles also help reduce air pollution and traffic congestion and bring about several health benefits. If you have been waiting to get a bicycle, take a look at the special offers on the Daraz Grand Christmas Sale.
Exercise Machines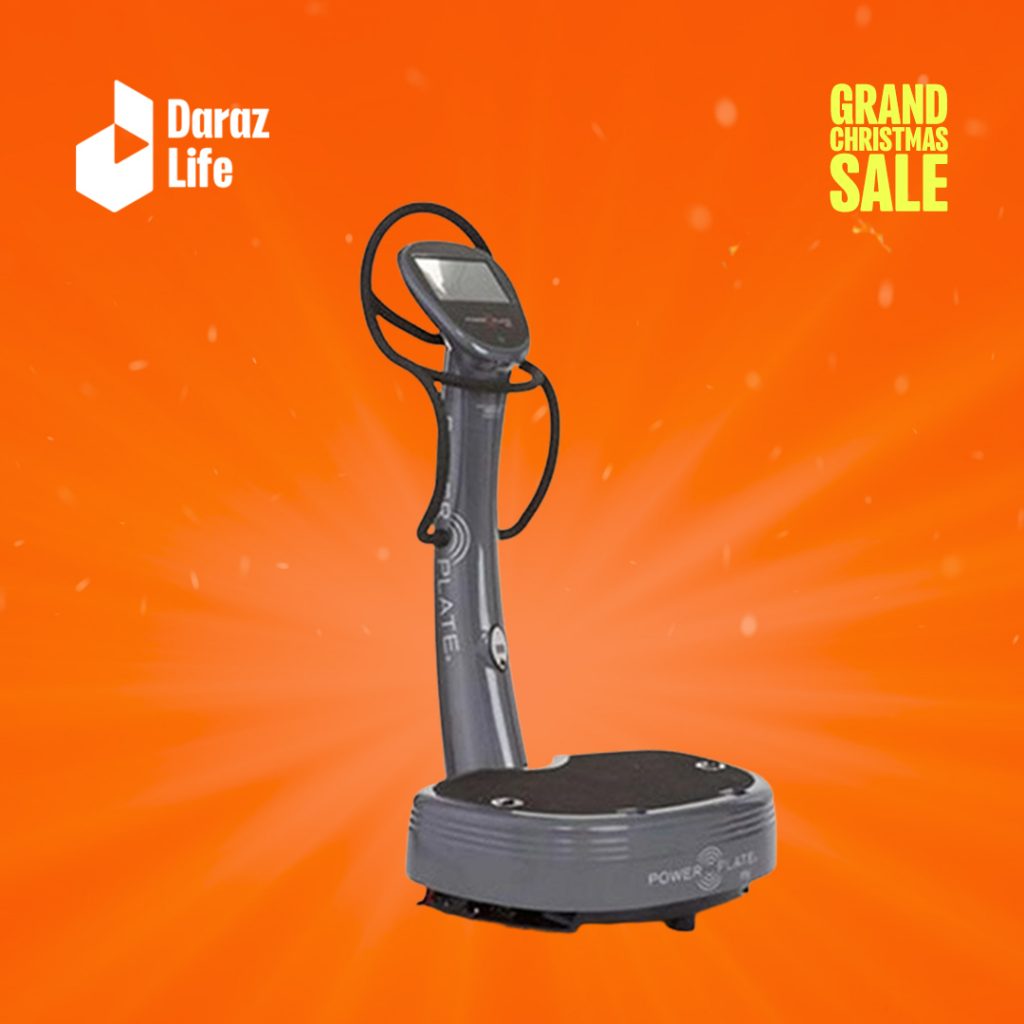 Want to know the best way to get in shape during the holidays? Invest in a Full Body Home Vibration Machine and lose those calories while you watch TV.
Fitness Clothing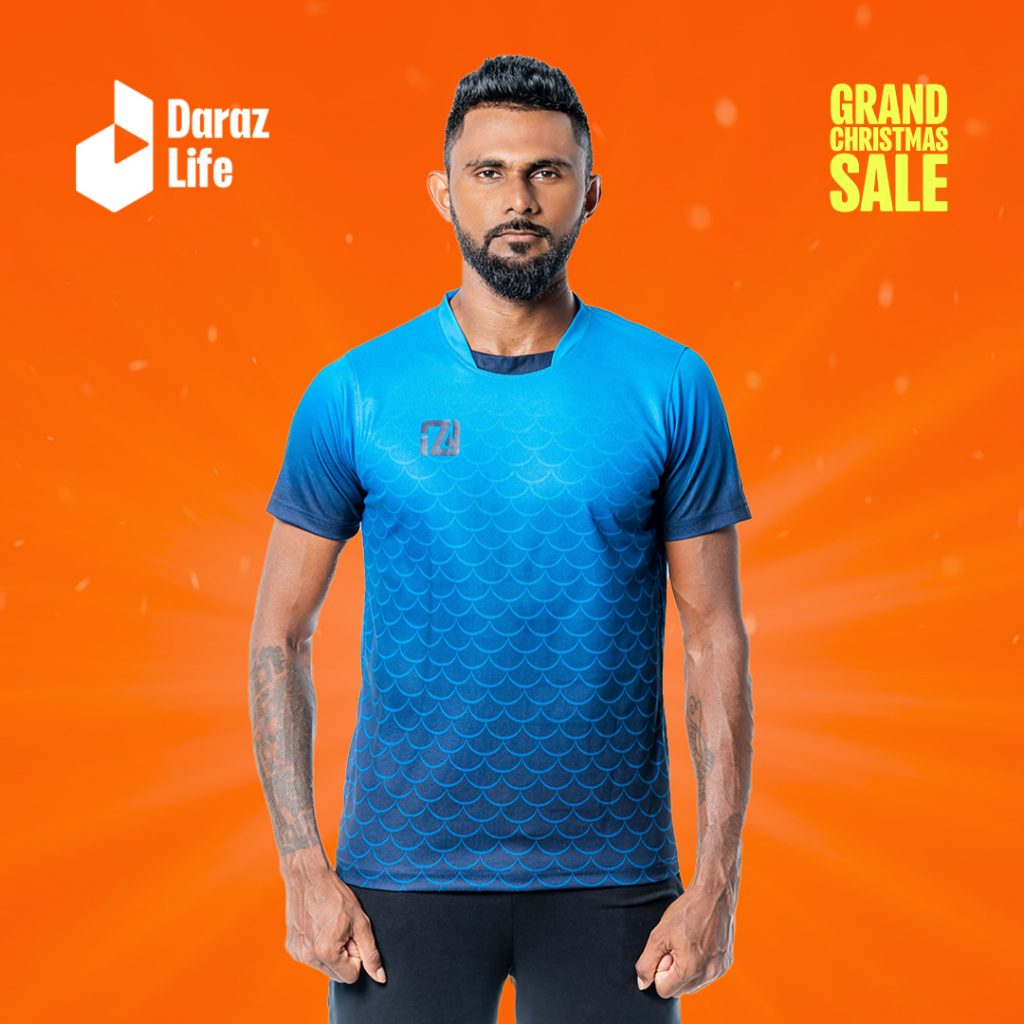 If you are a gym buff, you need the right clothes to look good and feel great. Enjoy amazing discounts on IZY when you shop for workout gear during the Daraz 12.12 sale.
We hope the amazing price drops available on the Daraz Christmas sale will help you stay in shape through the holiday feasting. If you are shopping for vehicle maintenance products before you travel for the holidays, check out Best Discounts on Vehicle Maintenance Essentials.