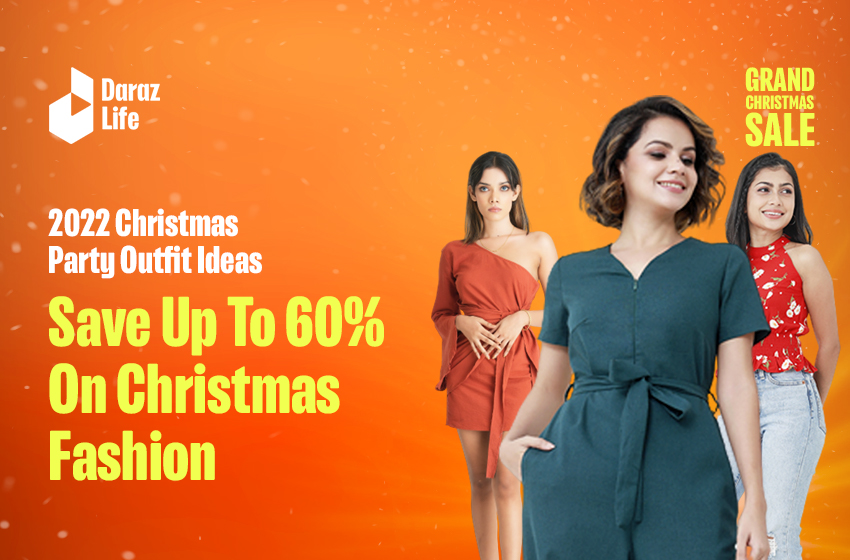 2022 Christmas Party Outfit Ideas
If you are looking for a Christmas party outfit, you're in the right place. Check out our selection of outfits that will make you stand out during the Christmas Parties this year.
Are you shopping for Christmas party outfit ideas? Read on to find out how you can get the best discounts from the Daraz Grand Christmas Sale.
Get Your Christmas Party Outfit From Daraz 12.12 With Up To 60% Off
Daraz is ready to deliver the best Christmas deals to your doorstep with the Daraz Grand Christmas sale. Shop from the 12th of December, and get up to 80% off over 5 million products ranging from fashion, lifestyle goods, phones, computers, and electronic appliances.
Save more when you use your credit cards and debit cards. Get an extra 12% off on credit cards and easy monthly instalment plans for up to 60 months. Save an extra 25% Off when you shop with your debit card (T&C Apply). So get your bank cards ready to shop till you drop.
Shop brands like Signature, DSI, Spring & Summer, F.O.A, Nils Store, Amante, VYAYA, Clubhouse Vivaldi, BATA, Archer, Moose, Avirate, TOFO, DSelect, Miika, Laveena Sarees, Jezza, and Kyra.to get discounts of up to 60% and Free Shipping. Furthermore, collect discount vouchers from these stores to save more!
Collect Vouchers & Double Your Savings
Do you know the best way to get savings on top of savings when you shop on Daraz? Collect Daraz vouchers to get big discounts when you checkout your favourite products. There are four different types of vouchers available on your Daraz App.
Daraz Vouchers – Discounts under specific item categories, such as fashion, lifestyle goods etc, that can be used sitewide.
Shipping Vouchers – Gives you discounts on shipping fees
Bank Vouchers – Vouchers issued by specific banks that allow you to get a discount when you shop with one of their bank cards.
Store Vouchers – Offered by the stores on the Daraz platform to get discounts when you shop for products from a specific store.
When you collect all of these vouchers and stack them together, you are able to obtain the best discount at the checkout when you purchase your favorite products. So don't forget to collect vouchers before you head to the checkout when you make a purchase on Daraz.
Win Fabulous Prizes With 1 Rupee Game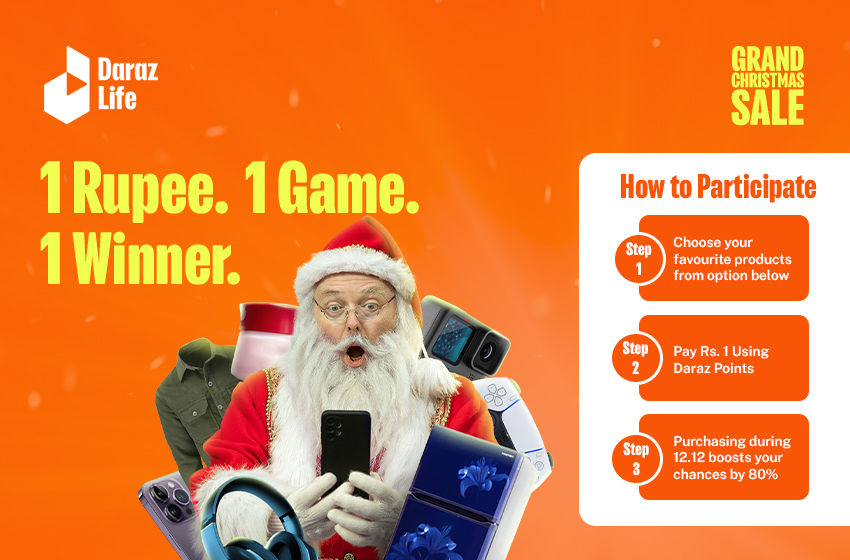 How would you like to win an Apple MacBook Air, a Galaxy M10, or a valuable Casio Watch for just 1 Rupee? You read that right! Get on your Daraz App, play the 1 Rupee Game before and during the Daraz Grand Christmas sale and win amazing prizes. Check out the 1 Rupee Game home page to see the products you can win.
All you have to do is get on your Daraz App, choose the product you want to win on the 1 Rupee Game Home Page, add it to your cart, and checkout using 1 Daraz Point. Please note that you must activate your Daraz Points to participate in this game. So, get on your Daraz App and activate Daraz Points now.
Let's take a look at our Christmas Party outfit selection.
Festive Jumpsuits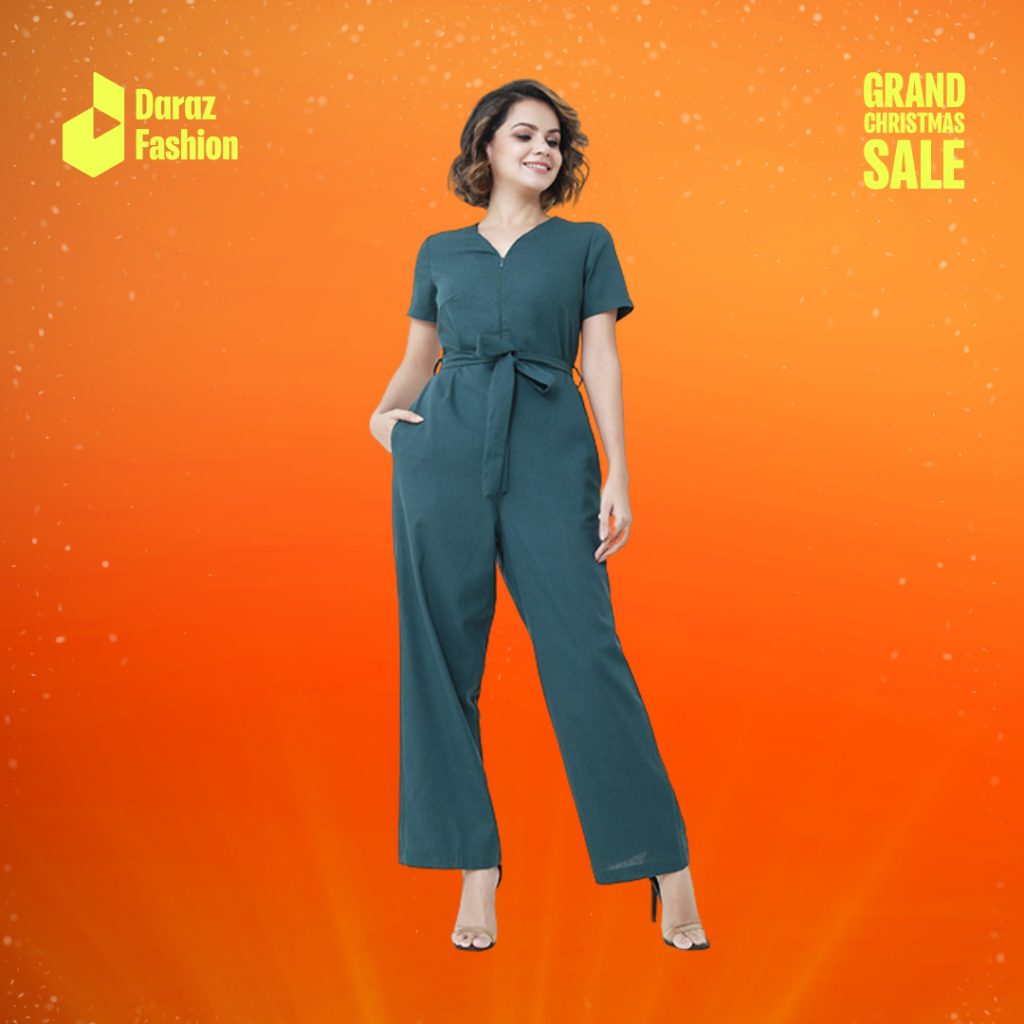 You'll want to have a Christmas outfit ready to go for all the parties this holiday season. Whether your Christmas plans involve a sophisticated Christmas soirée, a company holiday party, or just an evening at home with your loved one, a jumpsuit can rise to the occasion.
Short Dresses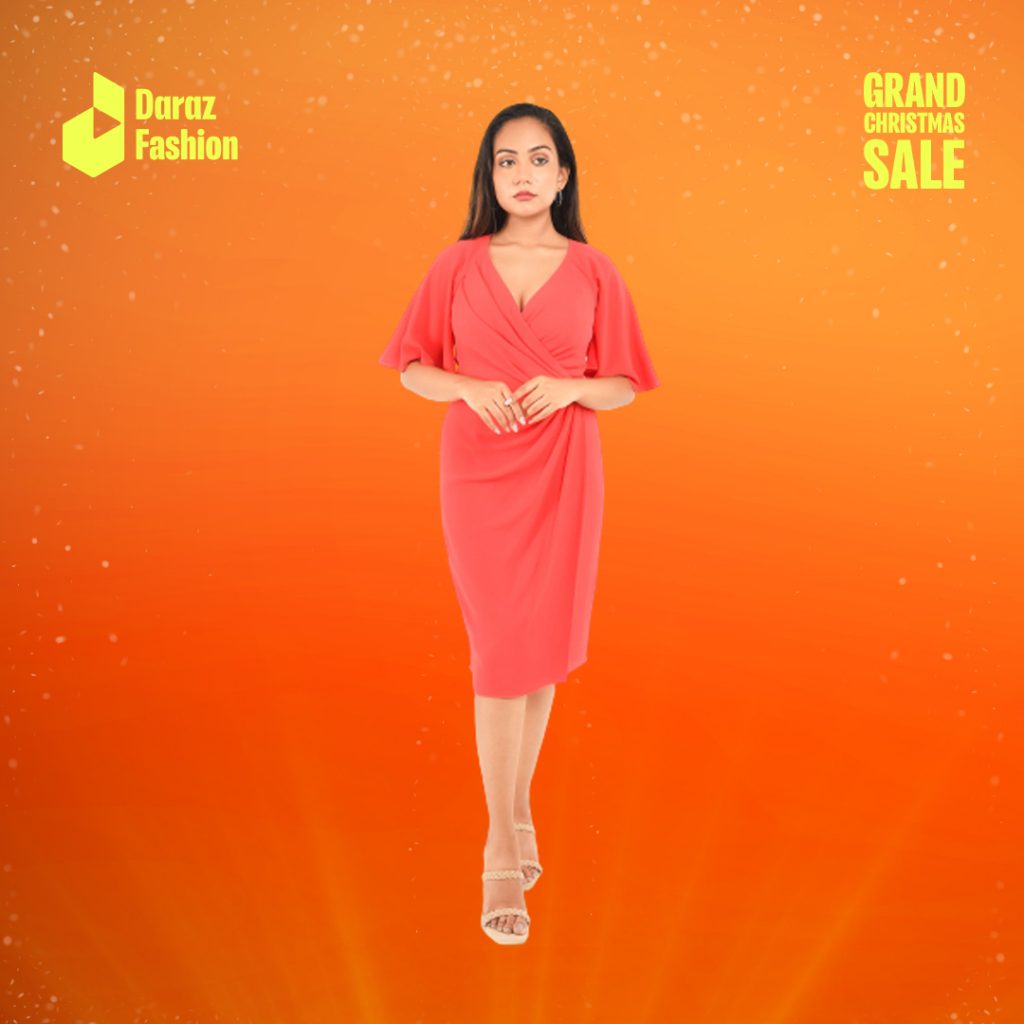 A short red dress is an ideal outfit that fits any Christmas party or gathering this season. You can accessorise with festive jewellery to enhance the festive feel of any ordinary red short dress.
Crop Tops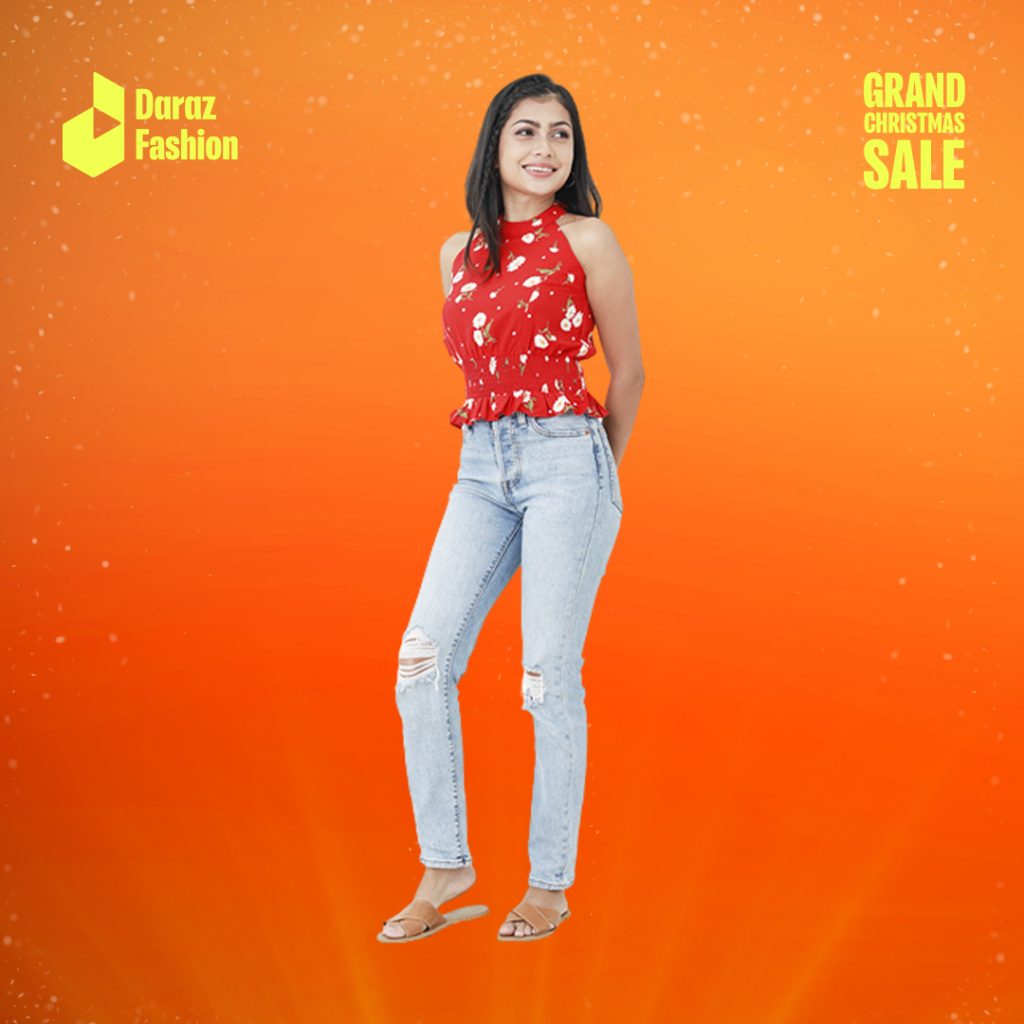 If you are heading out for a casual gathering crop tops are ideal for that purpose. If it's for a more formal gathering you can pair it with the right skirt or pants to bring out a sophisticated but festive look.
Off Shoulder Dress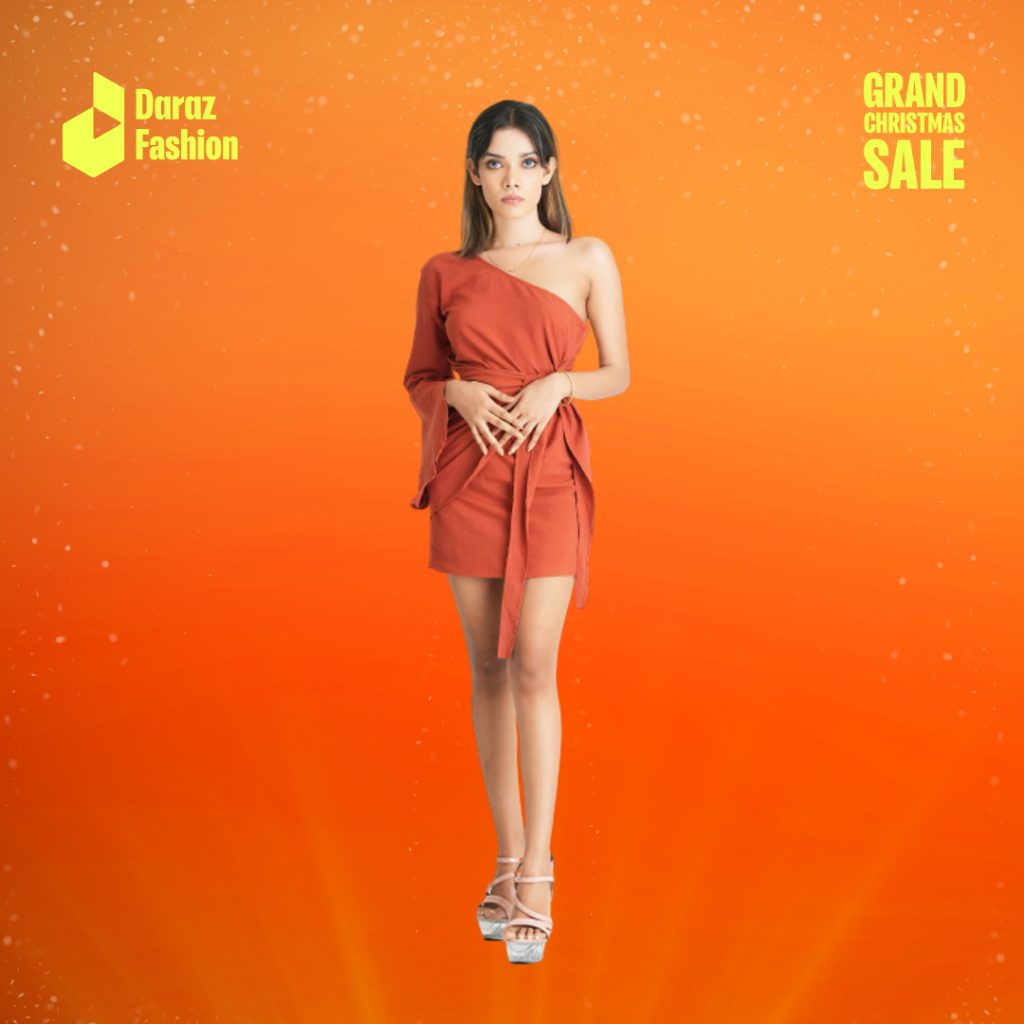 Look as pretty as a present when you don this cute off-shoulder dress. It's chic and classy at the same time. If you want to look more glamorous you can style it with some jewellery with precious stones.
Printed Mens Shirts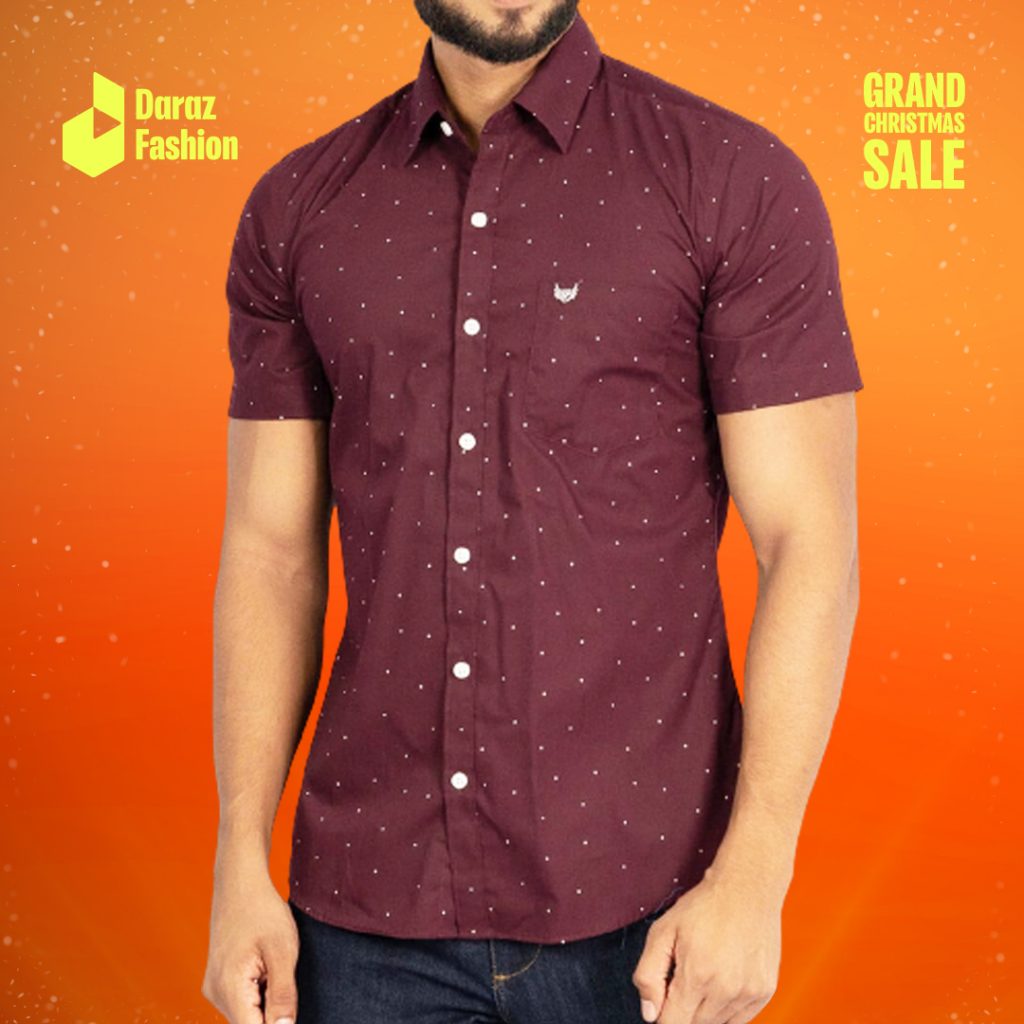 A printed shirt would be an ideal selection for men when they get together with their family and friends this Christmas. These shirts lets you make a statement whether you wear the shirt with a casual pair of jeans or sophisticated-looking black trousers.
We hope you will be able to get the perfect Christmas party outfit for this season from the Daraz Grand Christmas sale. If you are shopping for groceries this season, check out our blog, Order Groceries Online With Up To 50% Off.