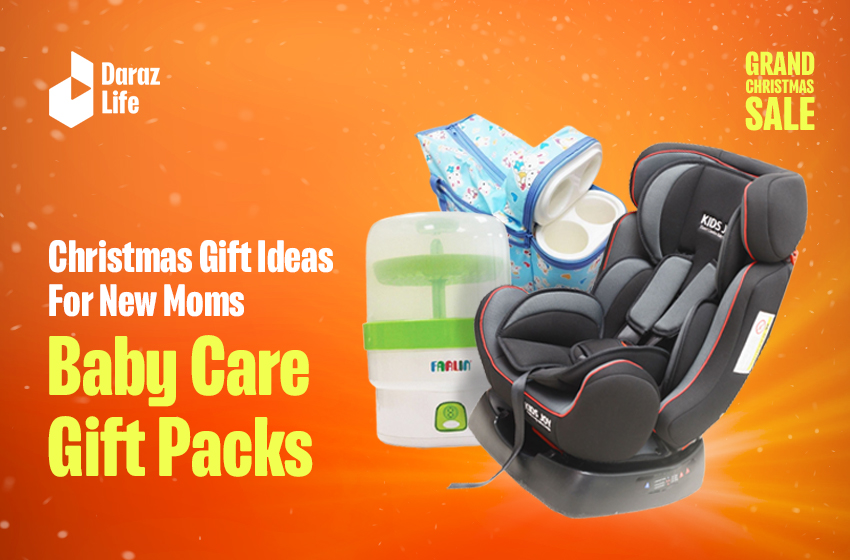 Baby Care Christmas Gift Ideas For New Moms
If you are shopping for baby care gifts, you are in the right place. Ahead, we discuss some products that would make ideal Christmas gifts for moms and babies.
Are you shopping for baby care products that would make great Christmas gifts? Read on to find out how you can get the lowest prices and additional discounts when you shop on Daraz.
Lowest Prices On Baby Care Items During The Daraz Grand Christmas Sale
Daraz is ready to deliver the best Christmas deals to your doorstep with the Daraz Grand Christmas sale. Shop from the 12th of December, and get up to 80% off over 5 million products ranging from fashion, lifestyle goods, phones, computers, and electronic appliances.
Save more when you use your credit cards and debit cards. Get an extra 12% off on credit cards and easy monthly instalment plans for up to 60 months. Save an extra 20% Off when you shop with your debit card (T&C Apply). So get your bank cards ready to shop till you drop.
Shop brands like Baby Cheramy, Marvel, Farlin, Kids Joy, Pampers, Panda Baby, Velona Cuddles, Pampers, Soft Love, Drypers, Pears, and Rebecca Lee to get discounts of up to 30% and Free Shipping. Furthermore, collect discount vouchers from these stores to save more!
Collect Vouchers & Double Your Savings
Do you know the best way to get savings on top of savings when you shop on Daraz? Collect Daraz vouchers to get big discounts when you checkout your favourite products. There are four different types of vouchers available on your Daraz App.
Daraz Vouchers – Discounts under specific item categories, such as fashion, lifestyle goods etc, that can be used sitewide.
Shipping Vouchers – Gives you discounts on shipping fees
Bank Vouchers – Vouchers issued by specific banks that allow you to get a discount when you shop with one of their bank cards.
Store Vouchers – Offered by the stores on the Daraz platform to get discounts when you shop for products from a specific store.
When you collect all of these vouchers and stack them together, you are able to obtain the best discount at the checkout when you purchase your favorite products. So don't forget to collect vouchers before you head to the checkout when you make a purchase on Daraz.
Win Fabulous Prizes With 1 Rupee Game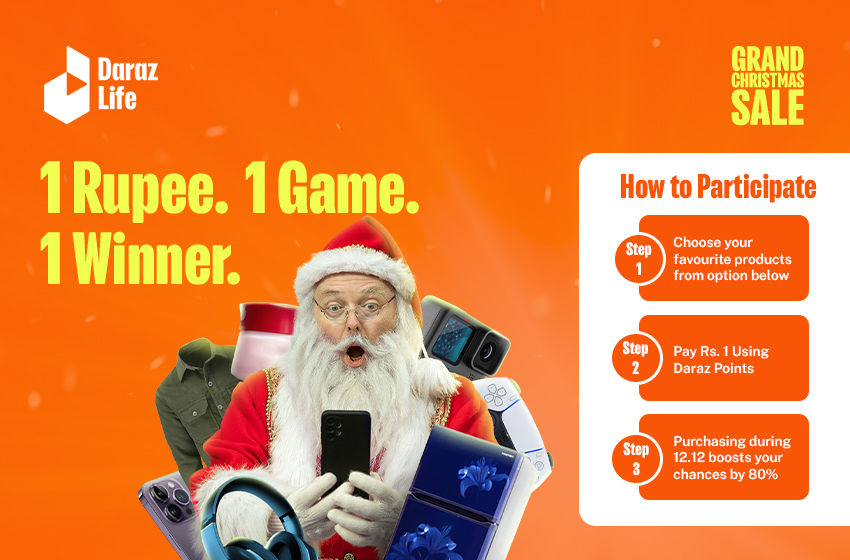 How would you like to win an Apple MacBook Air, a Galaxy M10, or a valuable Casio Watch for just 1 Rupee? You read that right! Get on your Daraz App, play the 1 Rupee Game before and during the Daraz Grand Christmas sale and win amazing prizes. Check out the 1 Rupee Game home page to see the products you can win.
All you have to do is get on your Daraz App, choose the product you want to win on the 1 Rupee Game Home Page, add it to your cart, and checkout using 1 Daraz Point. Please note that you must activate your Daraz Points to participate in this game. So, get on your Daraz App and activate Daraz Points now.
Without further ado, let's take a look at some gift ideas for new moms for Christmas.
Baby Care Gift Packs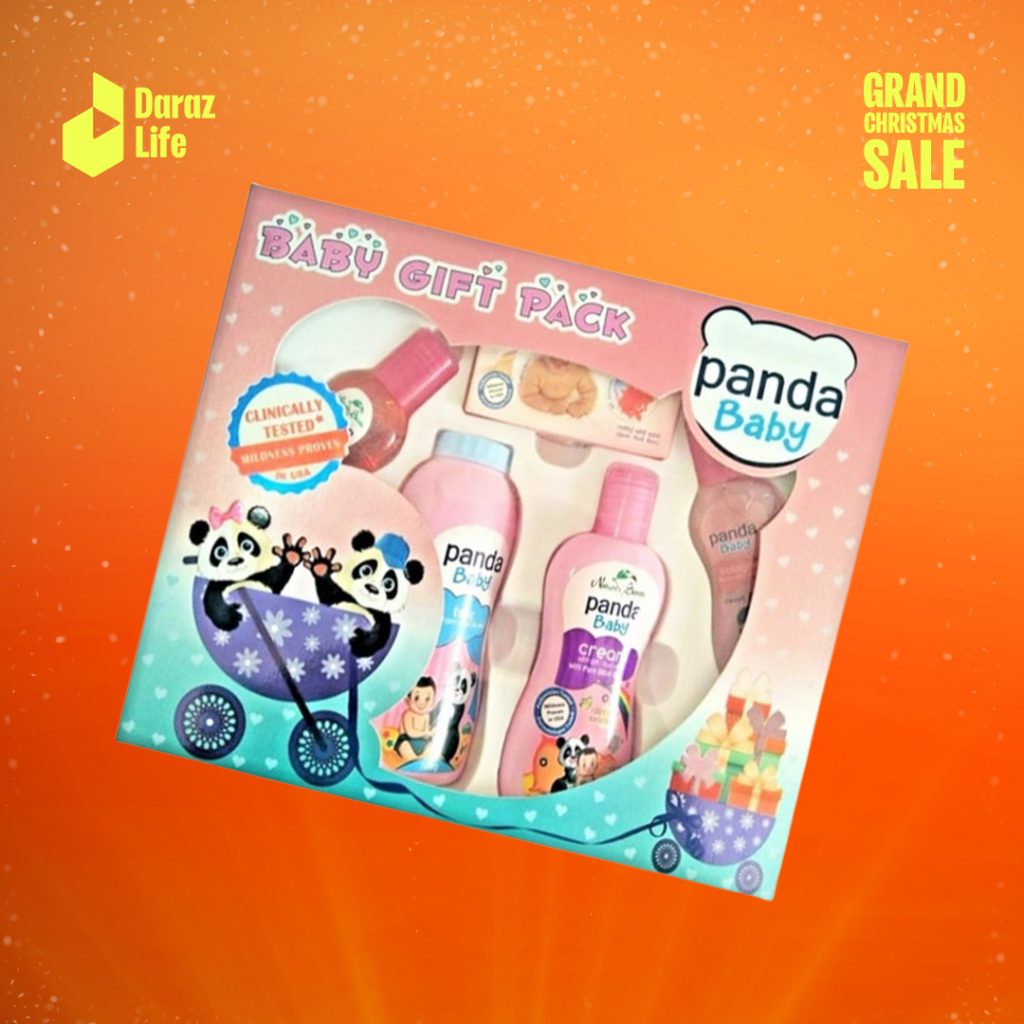 When it comes to the little bundle of joy, a mom always wants the best and will not compromise for anything less. This gift pack would make an ideal gift because it comes with Panda Baby Wash, Cologne, Cream, Talc and Soap.
Car Seats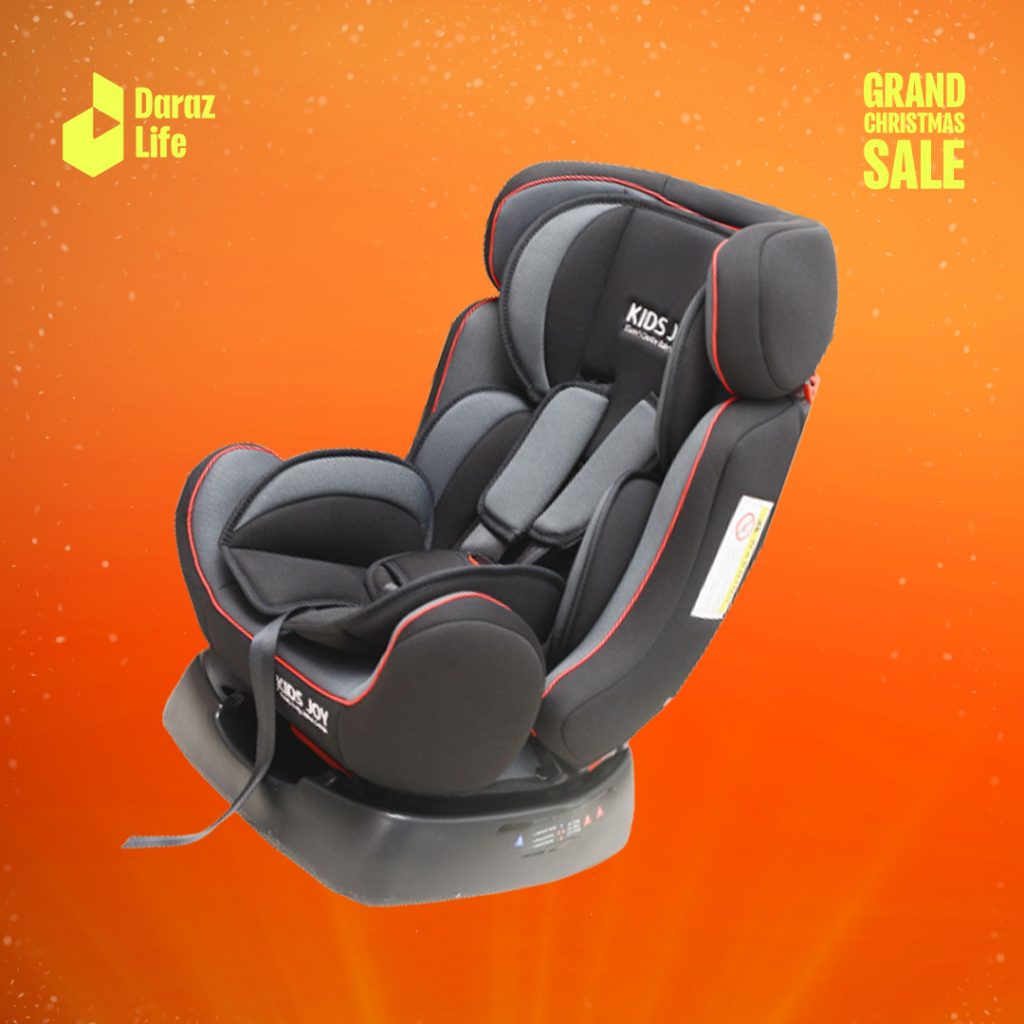 If you know a mom who's always on the go, it's more than likely she might not be homebound even after having a baby. So, the best gift you can give this mama would be a car seat to ensure that she securely carries her baby around wherever she goes. It's definitely a thoughtful Christmas gift that they would appreciate a lot.
A Diaper Pack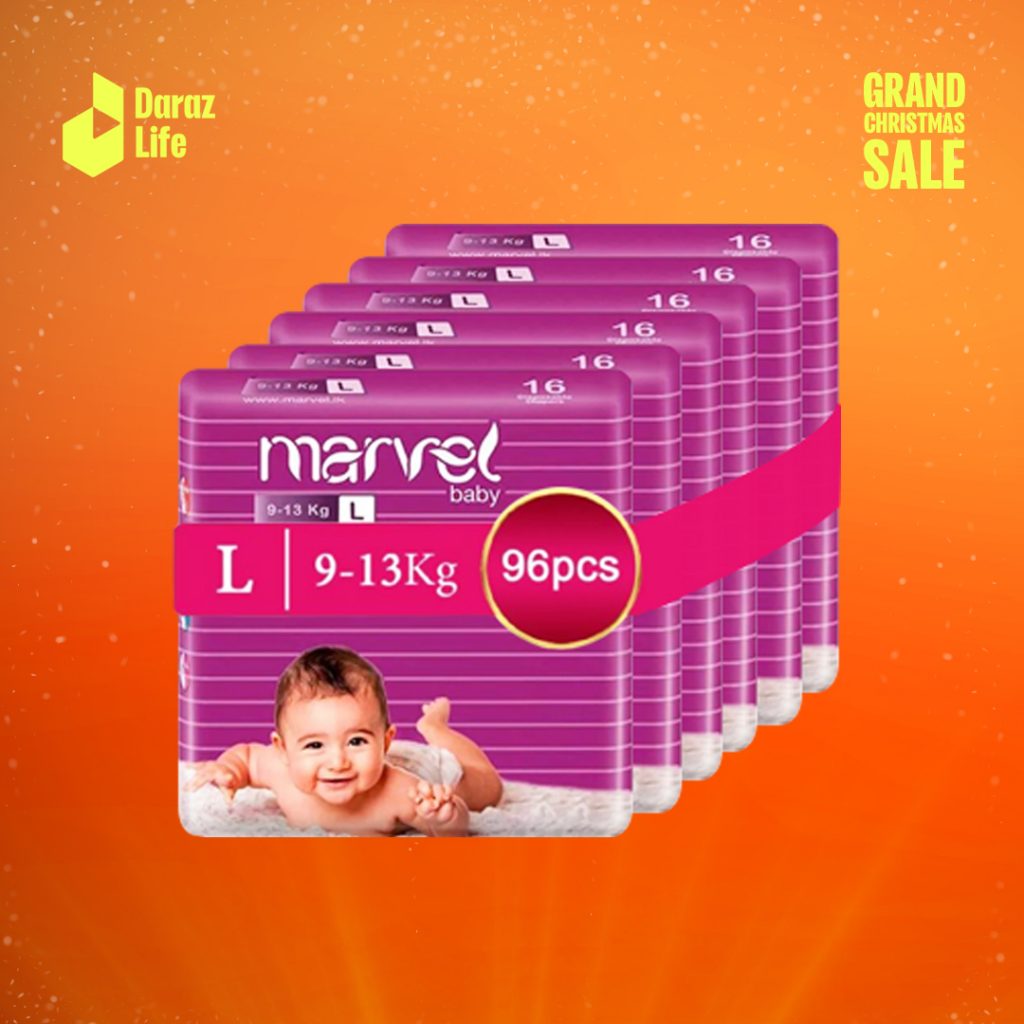 Diaper packs are extremely useful for new moms. Using disposable diapers allows them to spend the time they would use to wash cloth diapers on something more valuable, like self-care.
Baby Carry Bag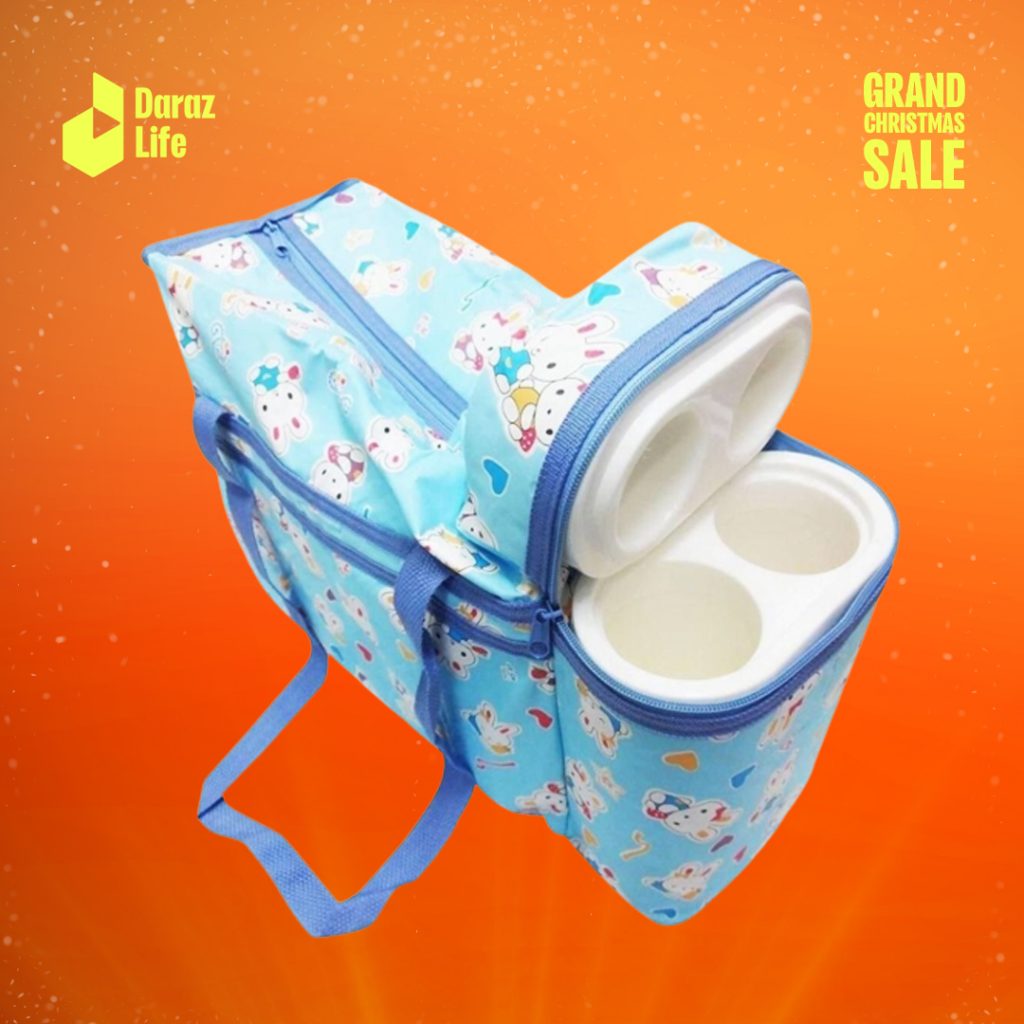 If you know a mom and that always out and about, a diaper bag is a good spot to keep all the things she needs for the baby in one area. It's a must-have for carrying diapers and wipes, as well as other basic items like a change of clothes, additional pacifiers, baby bottles, and a few toys. Therefore, a diaper bag is a wonderful gift option for the new mother.
A Bottle Sterilizer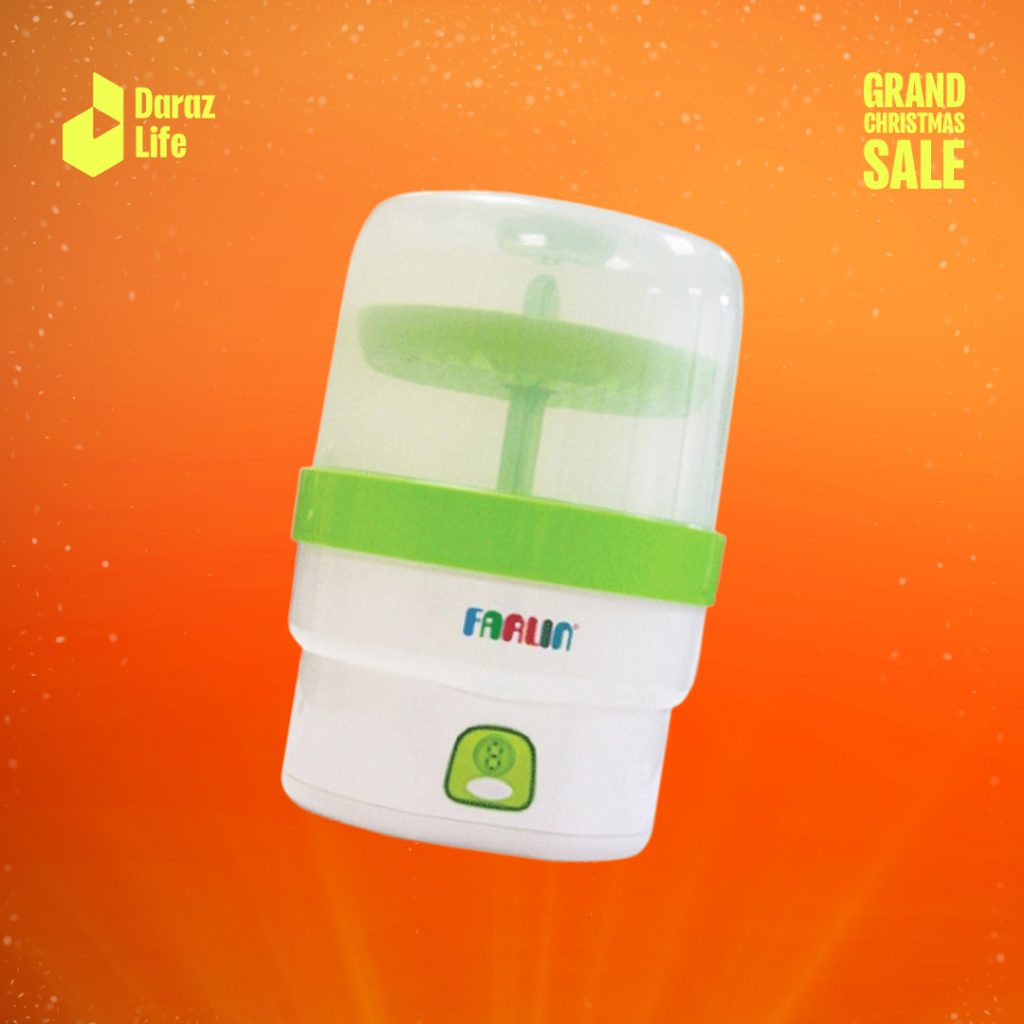 If you have a baby under a year old, it's essential that you sterilize all of your baby's bottles, nipples, and pacifiers. Therefore, a sterilizer will surely be a wonderful gift to give a new or an expecting mother.
We hope you will be able to get the most thoughtful gift for the new mom in your life. If you are shopping for groceries check out our blog, Order Groceries Online With Up To 50% Off.