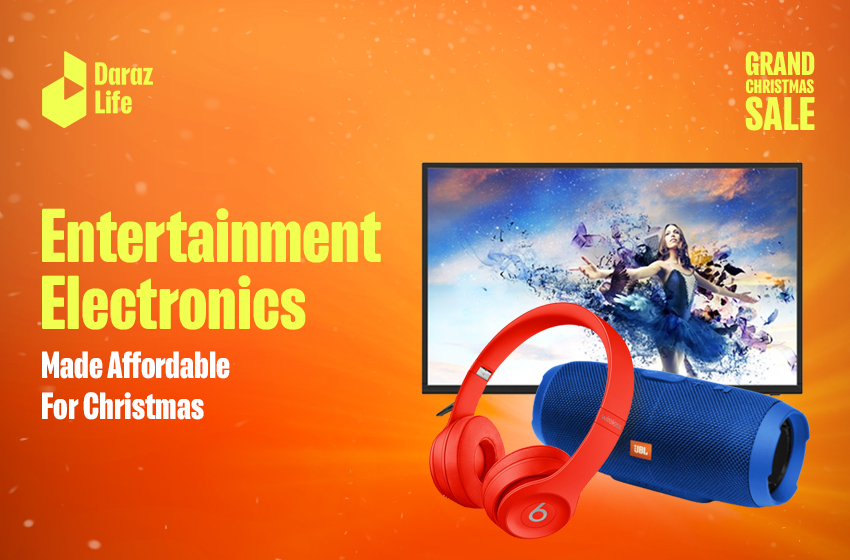 Entertainment Technology At The Lowest Prices During Christmas
Christmas is the best time to shop for entertainment technology. It is a time when everything from game consoles to audio tech gadgets and smart watches will be on sale.
Are you shopping for entertainment technology? Read on to find out how you can save a lot when you purchase entertainment electronics on Daraz during the Christmas Sale.
Up To 45% Off on Entertainment Technology During Daraz 12.12
Daraz is ready to deliver the best Christmas deals to your doorstep with the Daraz Grand Christmas sale. Two more days to get up to 80% off over 5 million products ranging from fashion, lifestyle goods, phones, computers, and electronic appliances.
Save more when you use your credit cards and debit cards. Get an extra 12% off on credit cards and easy monthly instalment plans for up to 60 months. Save an extra 20% Off when you shop with your debit card (T&C Apply). So get your bank cards ready to shop till you drop.
Shop brands like JBL, Samsung, Nikai, Panasonic, sony, Apple, JVC, Skullcandy, Hisense, MI, Abans, Xiaomi, Orel, Haylou, Amazfit, fintech, and LG to get discounts of up to 45% and Free Shipping. Furthermore, collect discount vouchers from these stores to save more!
Collect Vouchers & Double Your Savings
Do you know the best way to get savings on top of savings when you shop on Daraz? Collect Daraz vouchers to get big discounts when you checkout your favourite products. There are four different types of vouchers available on your Daraz App.
Daraz Vouchers – Discounts under specific item categories, such as fashion, lifestyle goods etc, that can be used sitewide.
Shipping Vouchers – Gives you discounts on shipping fees
Bank Vouchers – Vouchers issued by specific banks that allow you to get a discount when you shop with one of their bank cards.
Store Vouchers – Offered by the stores on the Daraz platform to get discounts when you shop for products from a specific store.
When you collect all of these vouchers and stack them together, you are able to obtain the best discount at the checkout when you purchase your favorite products. So don't forget to collect vouchers before you head to the checkout when you make a purchase on Daraz.
Win Fabulous Prizes With 1 Rupee Game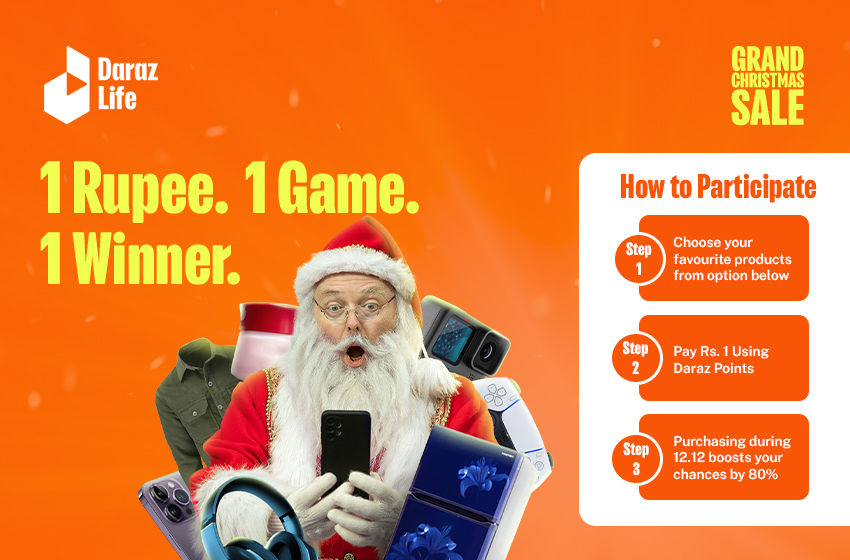 How would you like to win an Apple MacBook Air, a Galaxy M10, or a valuable Casio Watch for just 1 Rupee? You read that right! Get on your Daraz App, play the 1 Rupee Game before and during the Daraz Grand Christmas sale and win amazing prizes. Check out the 1 Rupee Game home page to see the products you can win.
All you have to do is get on your Daraz App, choose the product you want to win on the 1 Rupee Game Home Page, add it to your cart, and checkout using 1 Daraz Point. Please note that you must activate your Daraz Points to participate in this game. So, get on your Daraz App and activate Daraz Points now.
Let's take a look at some entertainment technology available on Daraz.
Smart Watches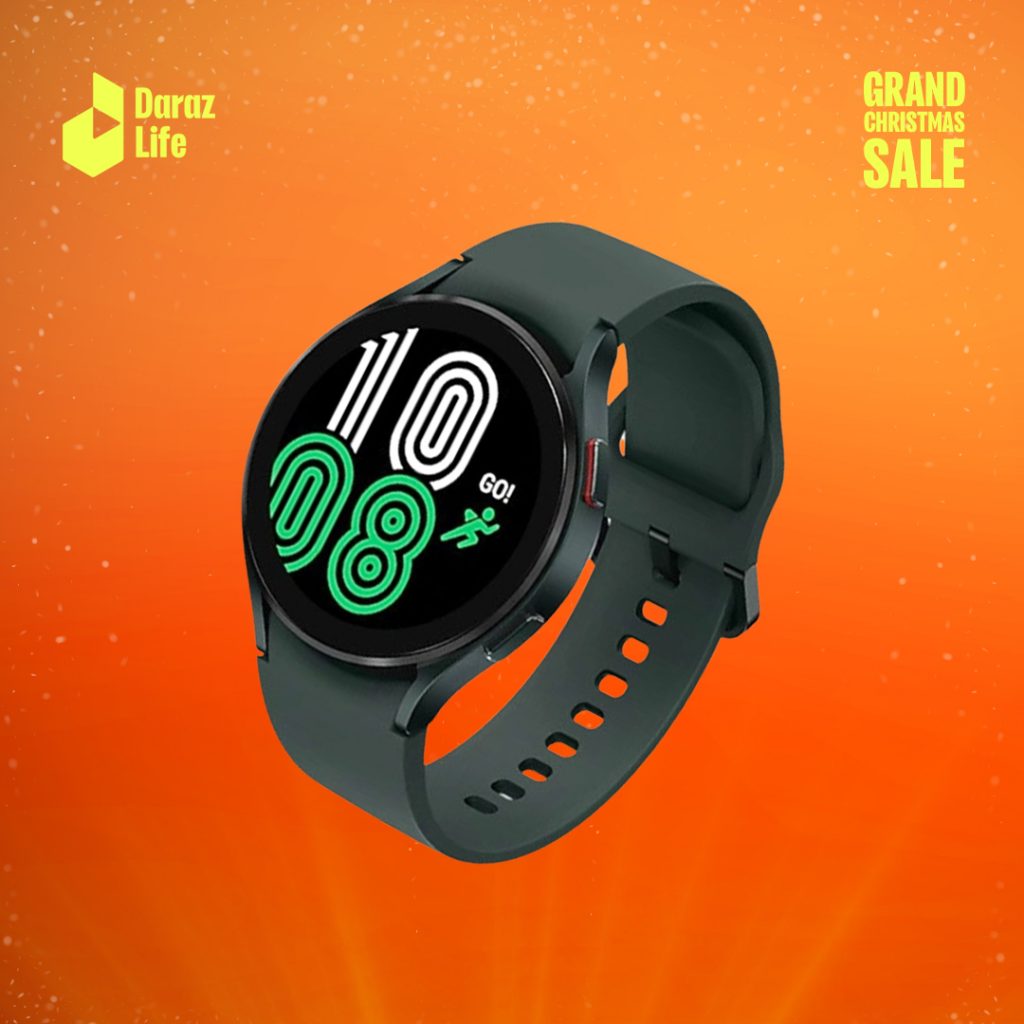 Smartwatches don't just tell time; they come packed with other benefits that make them a fantastic lifestyle essential to acquire. It is like having a travel buddy on your wrist. Most smartwatches can prompt you on what direction you should take when you are walking the streets towards a destination to your heartbeat if it's beating too fast. So, if you are waiting to get your favourite Smartwatch, check out the discounts available on the Daraz Grand Christmas Sale.
Speakers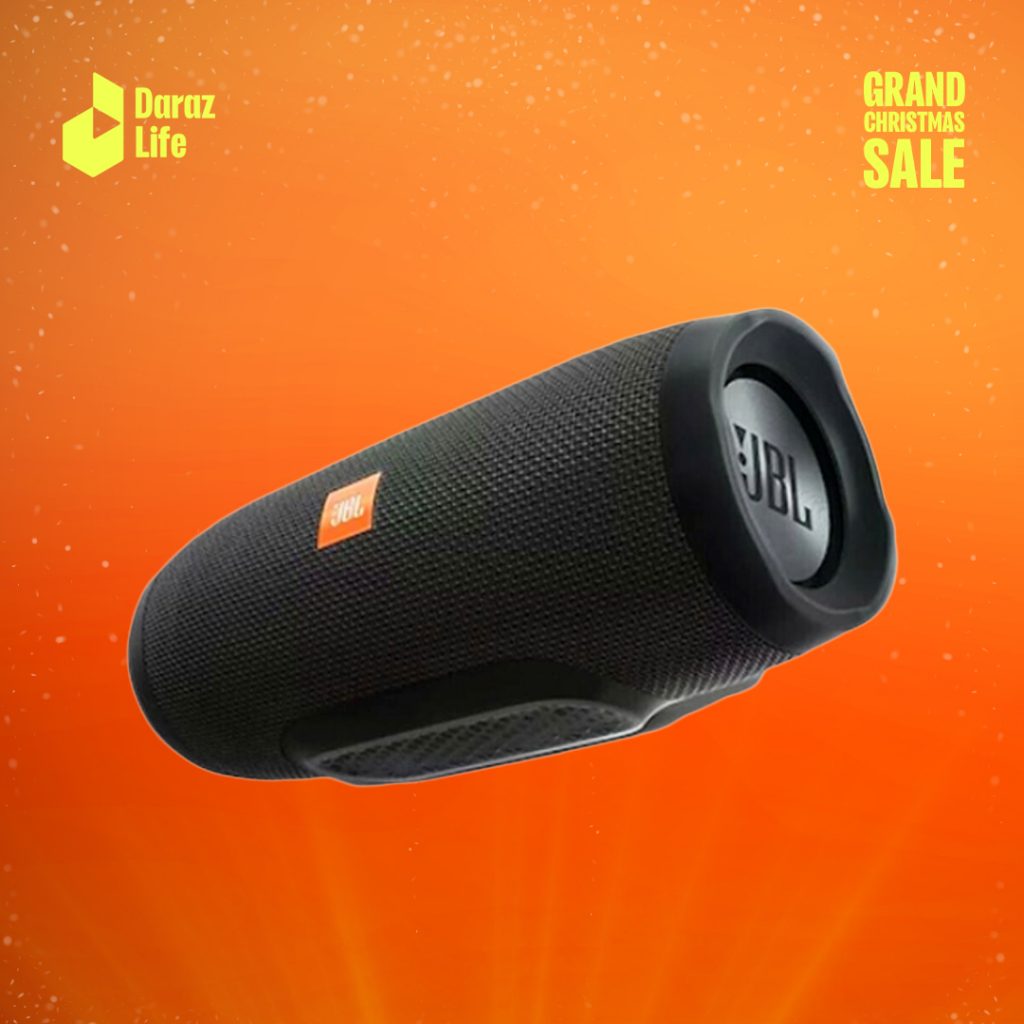 Play all your favourite Christmas Songs to spread the seasonal cheer and dance a jig. If your inner tech enthusiast is dying to treat yourself to the gift of vibrant music blasting anywhere and everywhere, then this is the perfect time for it. There are a variety of sound accessories, from Bluetooth speakers, to subwoofers and Power AMP Car Stereo systems, for you to choose. Grab some amazing discounts on speakers during the sale.
Headphones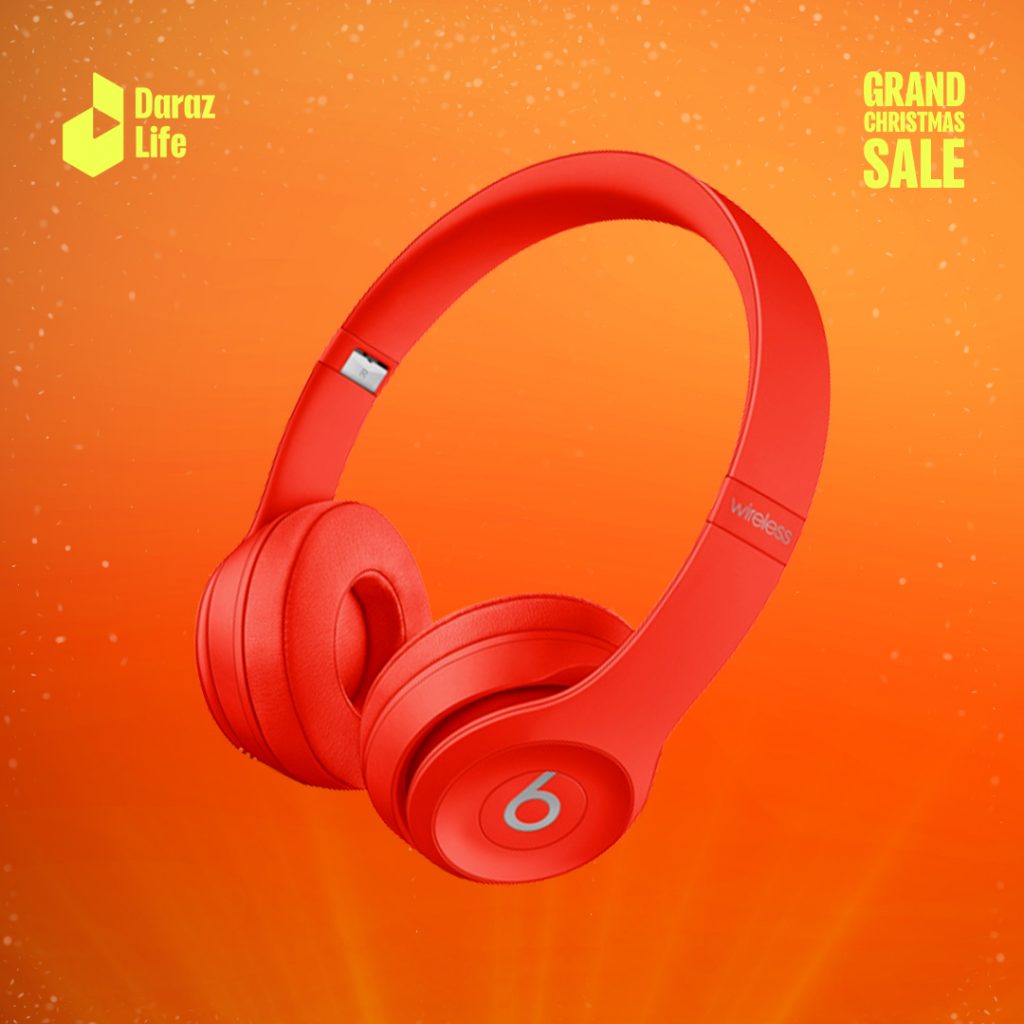 With many of us spending time on computers and virtually connecting with our loved ones, this would be an excellent time to invest in a headset or a pair of headphones. They are perfect to enhance productivity. Most headsets and headphones in the market are ergonomically designed to perfectly fit your ears. Most of them are portable and convenient to carry on the go. So if you are travelling this year and want to peacefully listen to some music, get yourself a pair of quality headphones.
TV's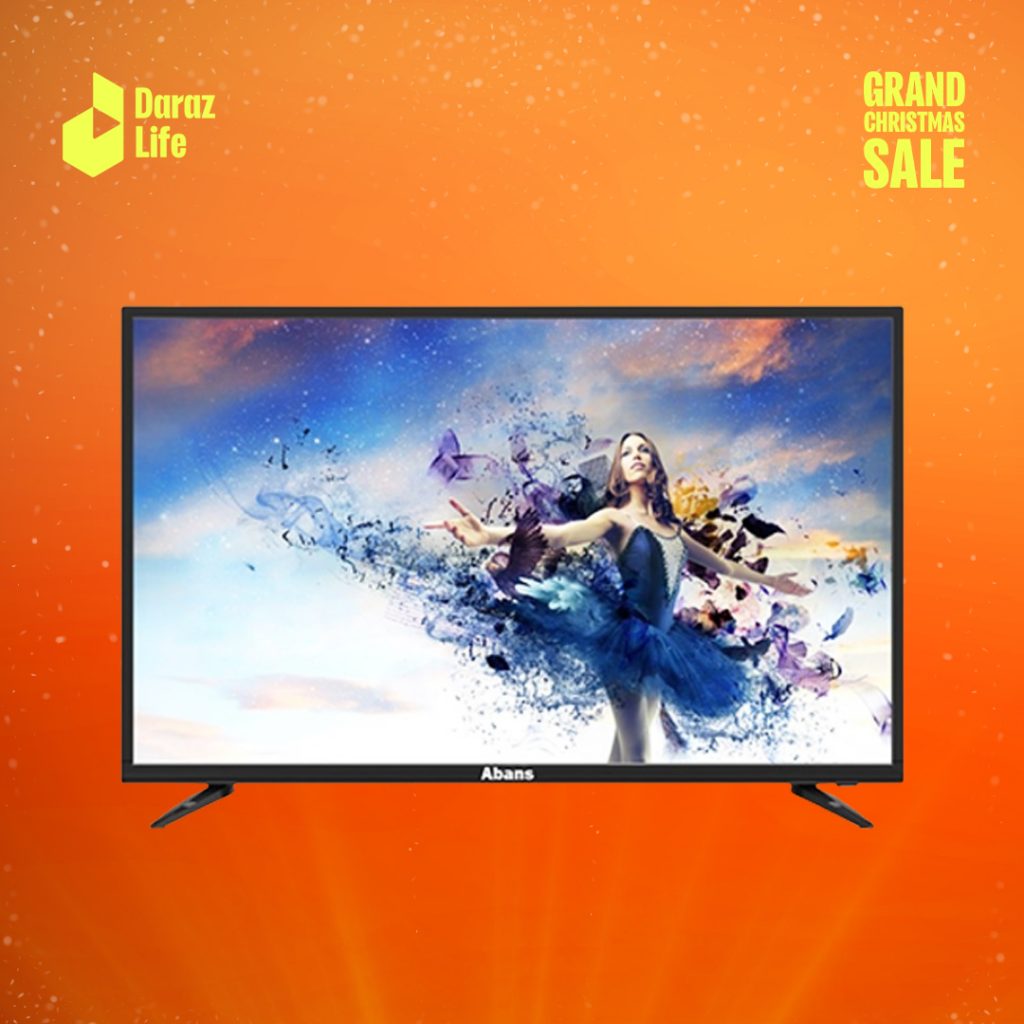 TV is an essential household item across the world as a majority of people watch their television whether it is to catch the news or their favorite drama series. Buying a new TV with the plethora of options and features available in the market can be an overwhelming experience. More than anything before making the purchase you want to make sure of its quality and reliability. So, if you are planning on getting a high-quality, reliable TV check out the amazing discounts available on Daraz.
Game Consoles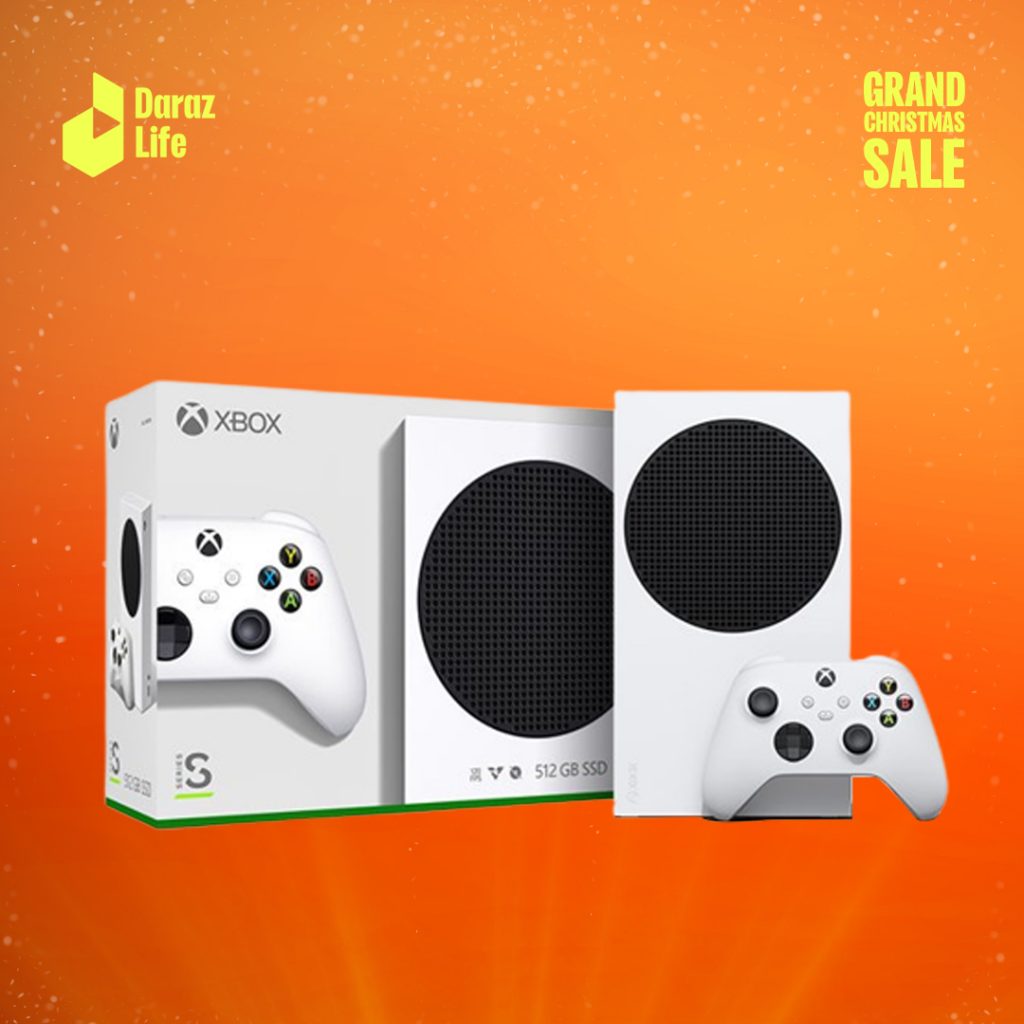 If you know someone who is an X Box or PS gamer, get him the latest Xbox or Play Station Series. There's no better time than now to get your hands on an Xbox Series X or the Xbox Series S.
We hope you will be able to grab all your favourite entertainment technology at the lowest prices on Daraz this season. We hope you can get your favourite cameras for photography from the Daraz Grand Christmas Sale. If you are shopping for groceries check out our blog, Order Groceries Online With Up To 50% Off.