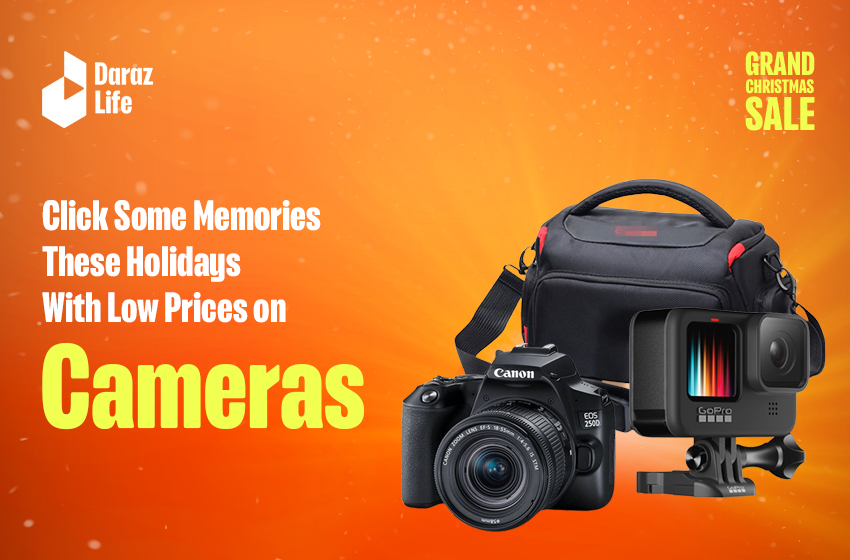 Seasonal Offers on Cameras for Photography
If you are looking for cameras for photography during this season you're in luck. Daraz is offering amazing discounts on cameras and accessories during the Daraz Grand Christmas Sale.
Are you shopping for cameras for photography? Enjoy up to 30% off on professional cameras and regular digital cameras this season on Daraz.
Low Prices on Cameras For Photography From The Daraz Grand Christmas Sale
Daraz is ready to deliver the best Christmas deals to your doorstep with the Daraz Grand Christmas sale. Two more days to get up to 80% off over 5 million products ranging from fashion, lifestyle goods, phones, computers, and electronic appliances.
Save more when you use your credit cards and debit cards. Get an extra 12% off on credit cards and easy monthly instalment plans for up to 60 months. Save an extra 20% Off when you shop with your debit card (T&C Apply). So get your bank cards ready to shop till you drop.
Shop brands like Canon, Nikon, DJI, Andbon, Gopro, Hikvision, Dahua, DCP, TVT, Xiaomi, No Brand, SJCAM, TVT, Panasonic,, Marumi, Celestron, and Insta360 to get discounts of up to 30% and Free Shipping. Furthermore, collect discount vouchers from these stores to save more!
Collect Vouchers & Double Your Savings
Do you know the best way to get savings on top of savings when you shop on Daraz? Collect Daraz vouchers to get big discounts when you checkout your favourite products. There are four different types of vouchers available on your Daraz App.
Daraz Vouchers – Discounts under specific item categories, such as fashion, lifestyle goods etc, that can be used sitewide.
Shipping Vouchers – Gives you discounts on shipping fees
Bank Vouchers – Vouchers issued by specific banks that allow you to get a discount when you shop with one of their bank cards.
Store Vouchers – Offered by the stores on the Daraz platform to get discounts when you shop for products from a specific store.
When you collect all of these vouchers and stack them together, you are able to obtain the best discount at the checkout when you purchase your favorite products. So don't forget to collect vouchers before you head to the checkout when you make a purchase on Daraz.
Win Fabulous Prizes With 1 Rupee Game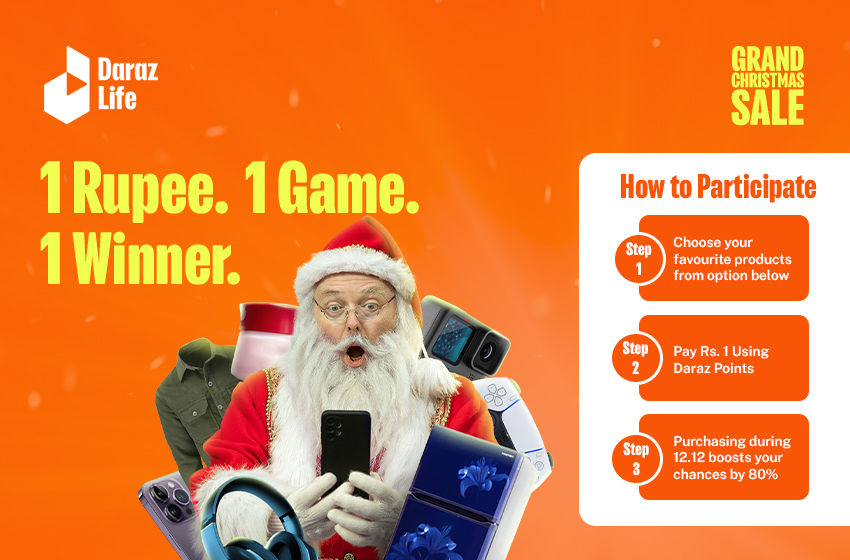 How would you like to win an Apple MacBook Air, a Galaxy M10, or a valuable Casio Watch for just 1 Rupee? You read that right! Get on your Daraz App, play the 1 Rupee Game before and during the Daraz Grand Christmas sale and win amazing prizes. Check out the 1 Rupee Game home page to see the products you can win.
All you have to do is get on your Daraz App, choose the product you want to win on the 1 Rupee Game Home Page, add it to your cart, and checkout using 1 Daraz Point. Please note that you must activate your Daraz Points to participate in this game. So, get on your Daraz App and activate Daraz Points now.
Canon Cameras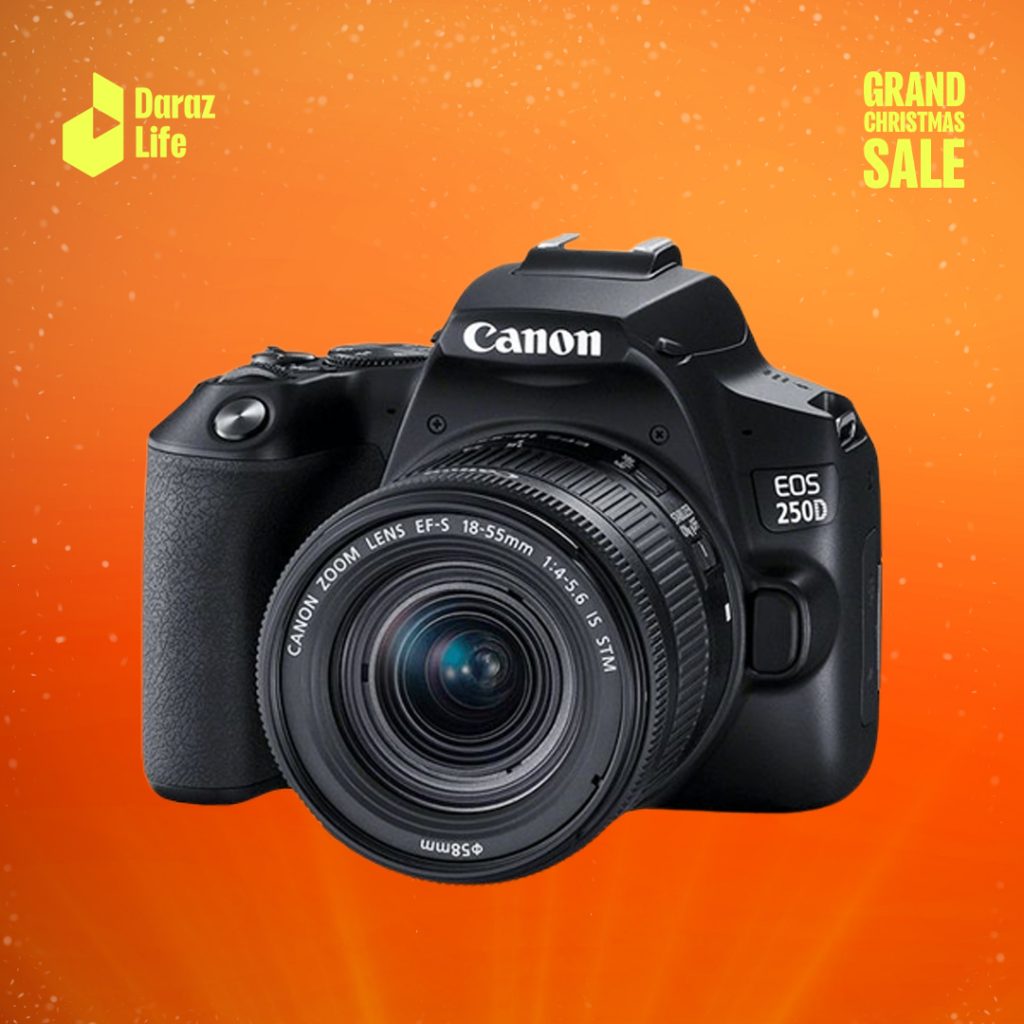 Canon has a widespread reputation among professional photographers and photography enthusiasts. They offer some of the finest cameras available on the market. If you are looking for a Canon 80d price in Sri Lanka or a DSLR, check on your Daraz app, and it will not disappoint. You will be surprised at the deals and discounts available during the Daraz Grand Christmas Sale.
Nikon Cameras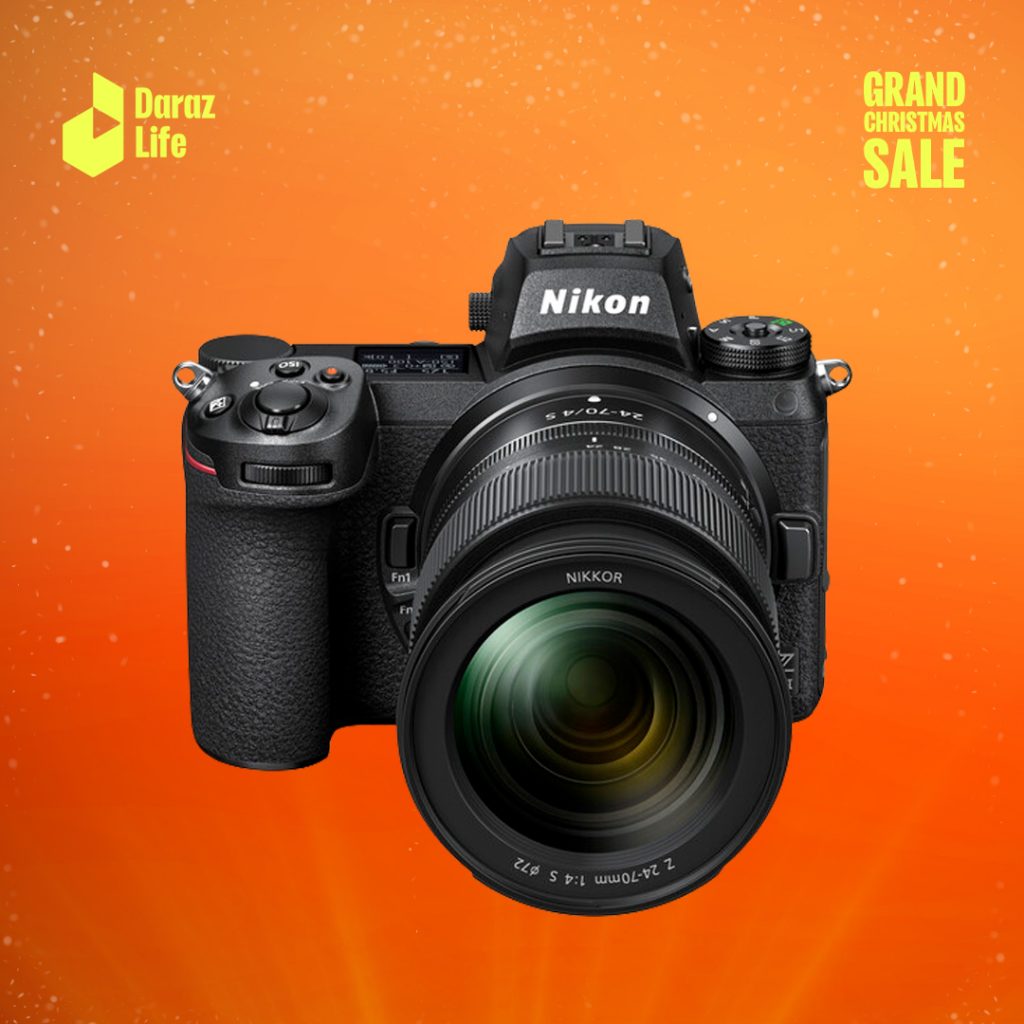 Nikon is one of the best brands you can rely on If you are looking for a camera that fits any situation. Many professional photographers carry the best Nikon Cameras. Furthermore, their cameras offer optimal image quality and fast performance on top of many other fantastic features. Therefore, if you have been aiming to buy a Nikon Camera, check out the Nikon page on your Daraz App.
Go Pro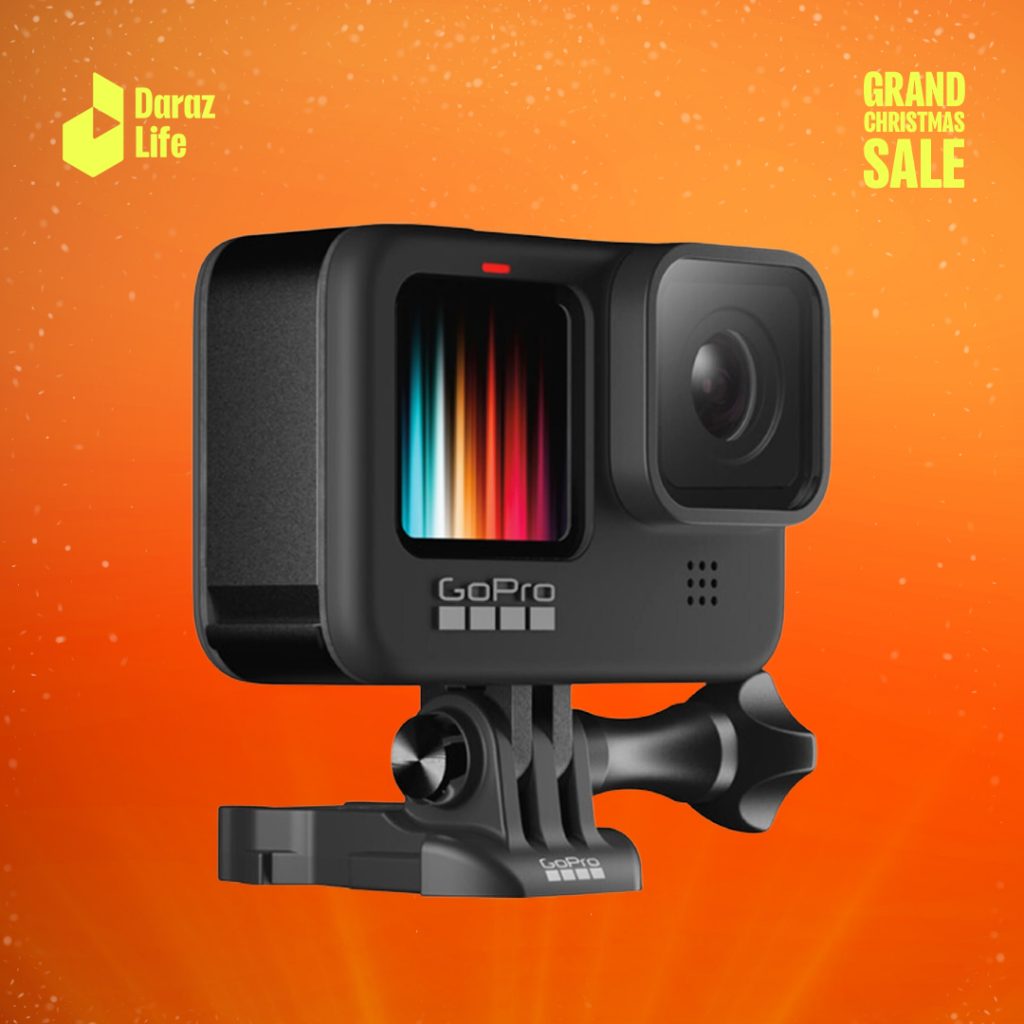 GoPro is a popular brand that encourages anyone to record every minute of their life! These cams are a content creator's dream come true. It's also a go-to choice among travellers and adventure seekers, as it eliminates the need to bring traditional cameras with them everywhere they go. If you are looking for Go Pro Hero 10 or Go Pro Hero 9 or simply the best go pro price in Sri Lanka, take a look at what's available on Daraz Grand Christmas Sale. Also if you cannot pay the entire amount up front you can always opt for the bank instalment payment plan with up to 24 months at 0% interest.
Action Cameras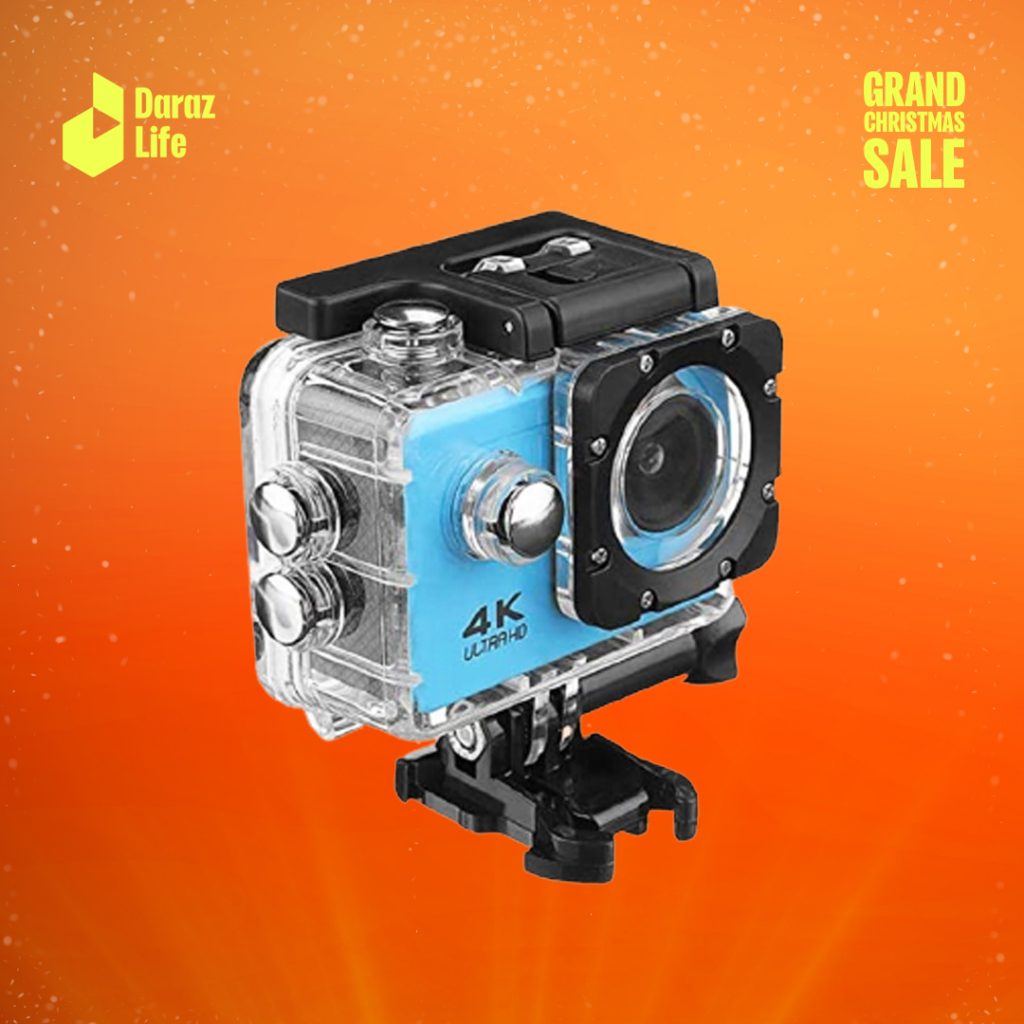 Go Pros are an excellent choice for an action camera, however, they are most certainly not the kind of camera you want to invest in if you are on a tight budget. But the good news is there are some remarkable action cameras of other brands that are equally good for the purpose. So, get on your Daraz app and check out what's out there during the Daraz Grand Christmas Sale.
Camera Accessories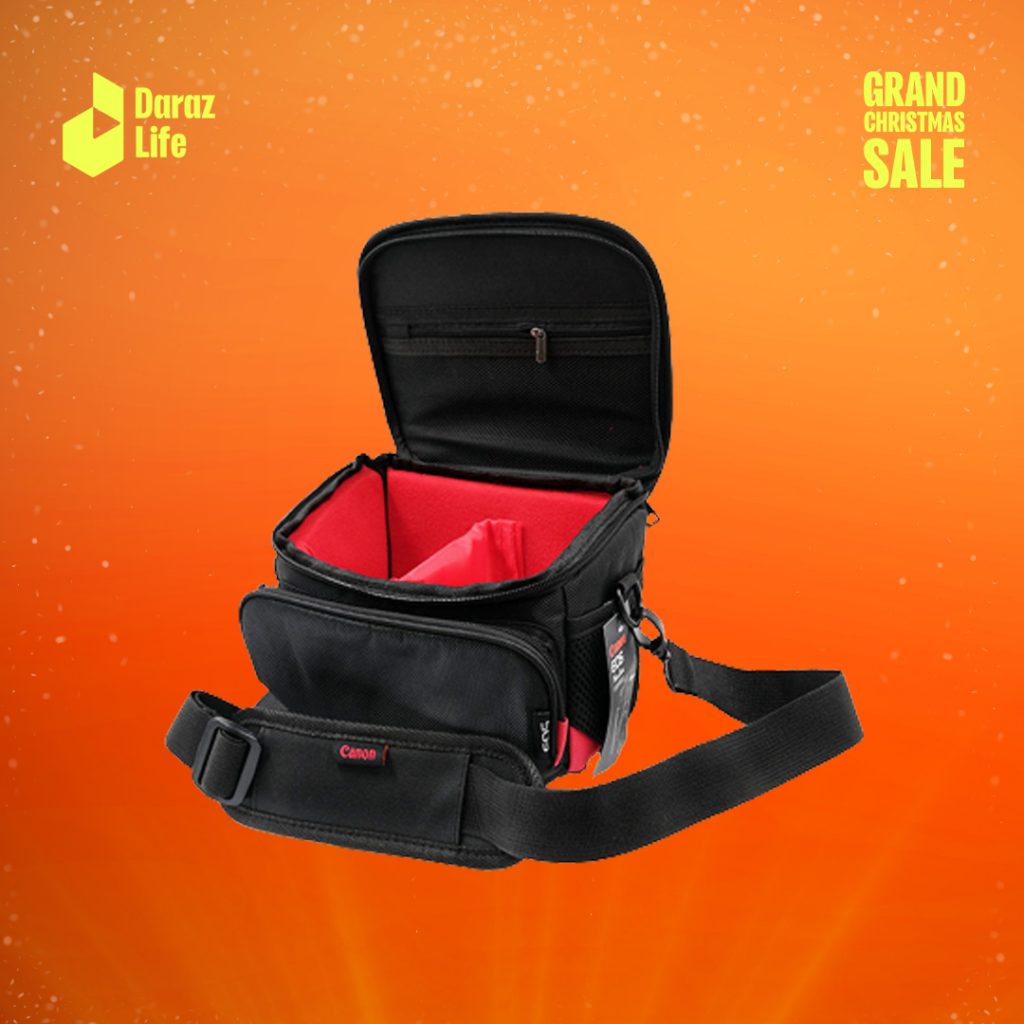 If photography is your passion, you're definitely someone who takes care of your camera like a baby. This DSLR Waterproof Protective Shoulder Bag can make a perfect gift for any camera enthusiast for Christmas. It can hold the camera and camera accessories to keep them safe, secure, stylish, and out of damage. Designed for large capacity, with extra padded foam cushioning, this keeps your camera and lens protected.
We hope you can get your favourite cameras for photography from the Daraz Grand Christmas Sale. If you are shopping for groceries, check out our blog, Order Groceries Online With Up To 50% Off.