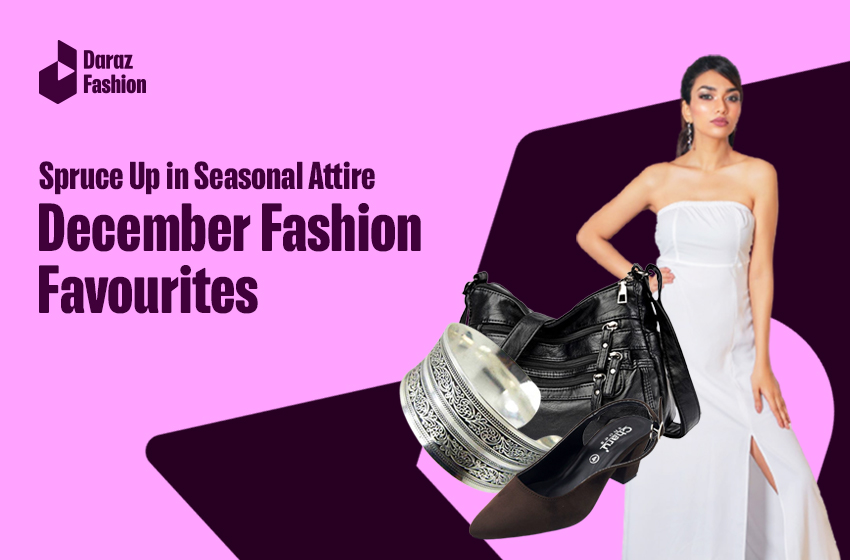 Spruce Up With Seasonal Online Fashion Sri Lanka
With all the online fashion Sri Lanka available in the market these days, sometimes it can be confusing to decide what's stylish and trendy this season. So continue reading to check out our fashion favourites for the season.
Are you shopping for online fashion Sri Lanka? Ahead we have listed some of our personal favourites and popular consumer choices for the season.
Daraz Fashion: Everything You Need in Online Fashion Sri Lanka
Stay on trend with the latest looks and styles in the market. Get on Daraz Fashion, where you can shop quality fashion attire and accessories from multiple brands at affordable prices. The choices are unlimited. Feel Good, and wear that feeling with Daraz Fashion.
December has arrived at last and is also almost over; such is the reality of modern existence in a time warp. We're veering toward the more delicate expressions of dressing up to honour the end of our year's favorite fashions.
We are approaching the last few weeks of December with a summary but festive vibe. So without further ado, let's dive into our top fashion picks for the month of December.
White Strapless Dress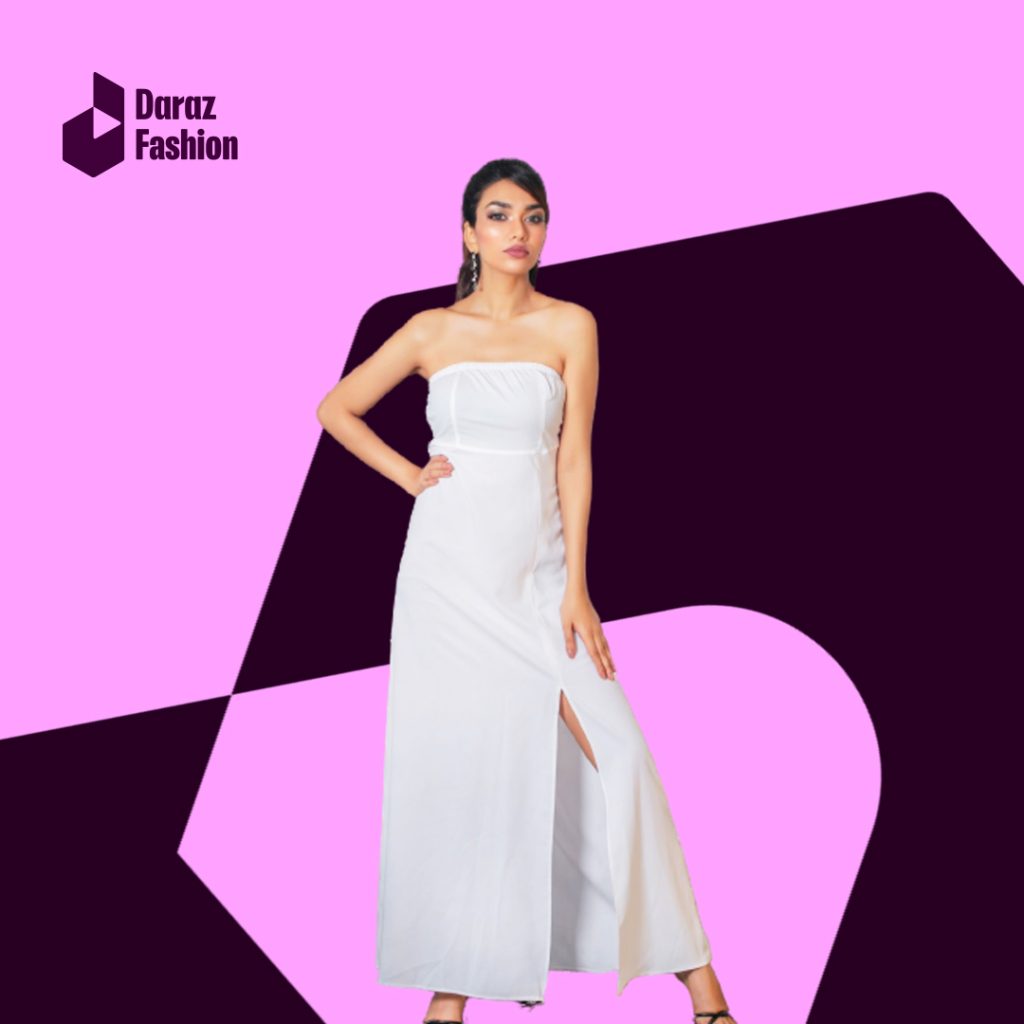 Think of a dress that would fit Christmas, New Year, Lunch, Brunch or a simple get-together with friends. This versatile white strapless dress is one outfit that will dress you for many occasions. Simply pair it with the right accessories, and you are ready to go anywhere.
Tank Dress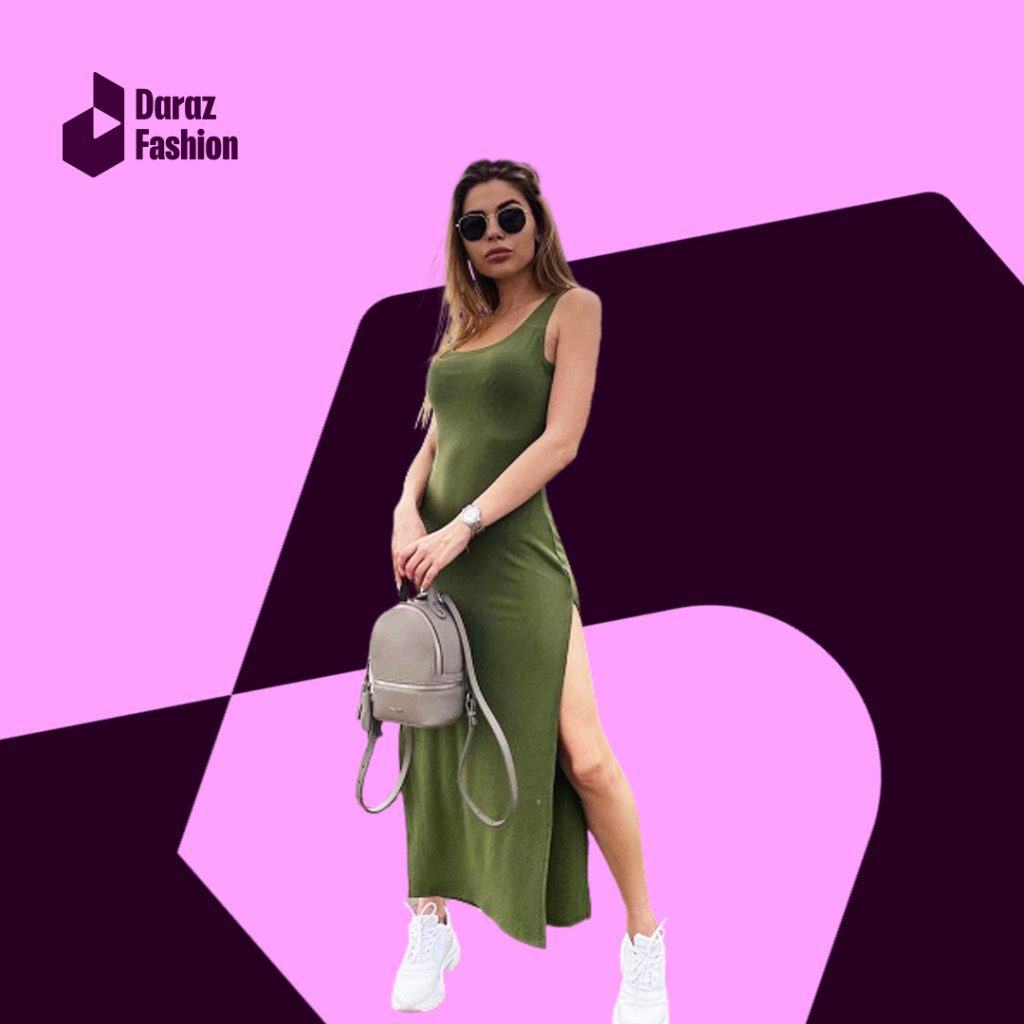 This stylish tank maxi dress, complete with a slit, is the perfect outfit for your casual hobnobbing. Also, the olive hue is very much season appropriate and eye-catching. Also, it's appropriate for any age group, whether you're a teenager in your 20's, 30's or older. Almost anyone can get on board with this classic silhouette. It's the perfect ensemble to stand out on Insta and get more followers on their TikToks.
Brown Pumps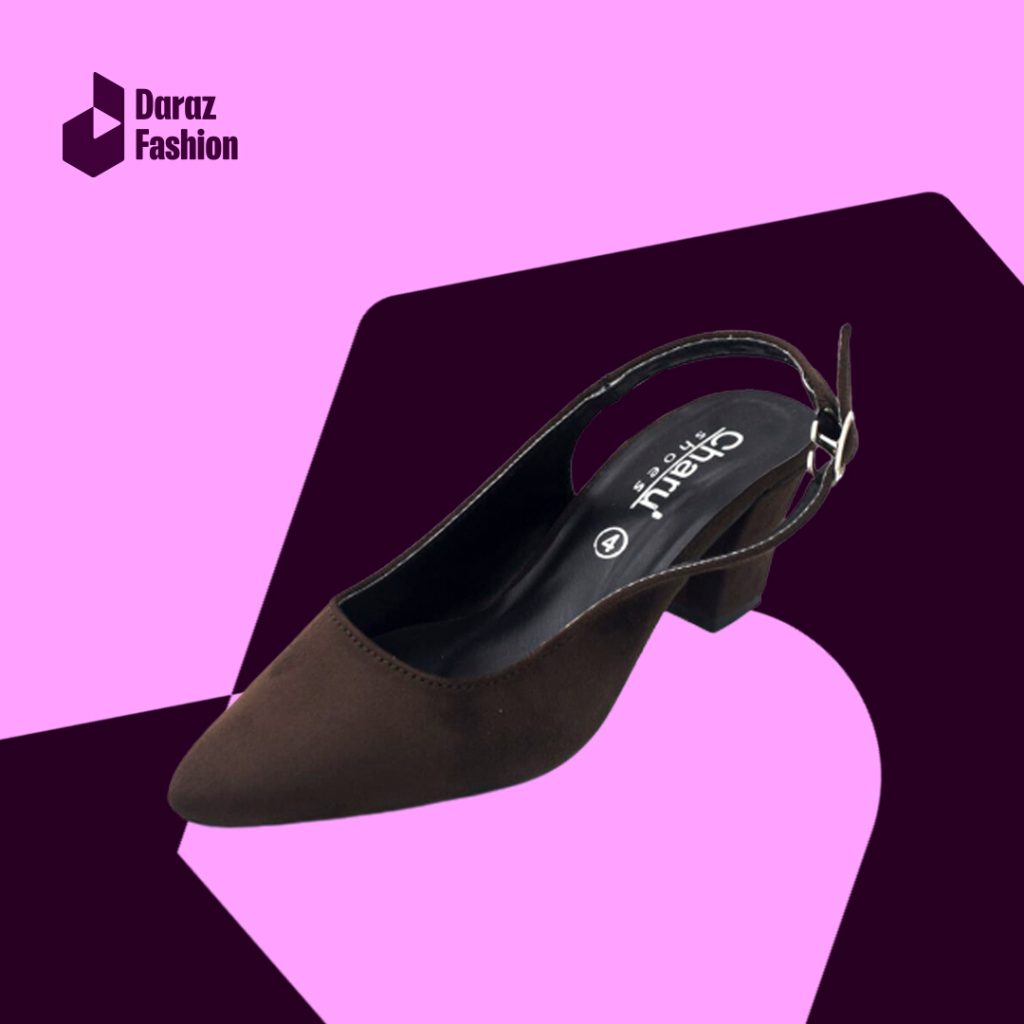 Did you know that brown shoes look good with just about every kind of outfit? Brown shoes are viewed as a symbol of beauty and elegance, so much so that they even dedicated and named December 4th as, "wear brown shoes day." So these brown pumps are ideal this season whether you plan to grace your presence at the holiday get-togethers or simply go out and about to check out the festive decorations and enjoy the holiday spirit.
Cuff Bracelets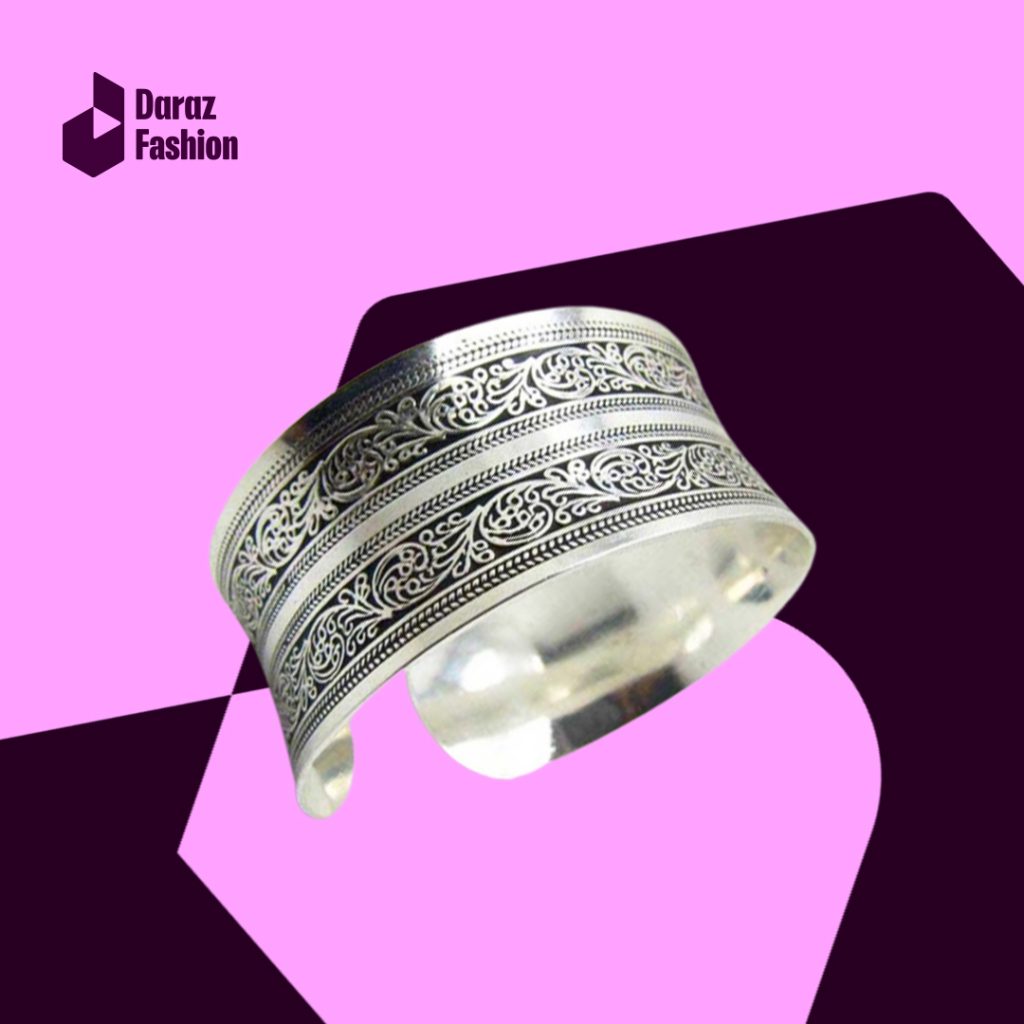 Accessorising yourself with the right choice of jewellery is somewhat significant for the season. The good news is if you wear a cuff bracelet, you don't have to wear too much of other jewellery and accessories. It helps to add the right amount of sophistication to any outfit. So, if you are someone who is not a big fan of wearing too much jewellery, get yourself a cuff bracelet.
Leather Shoulder Bags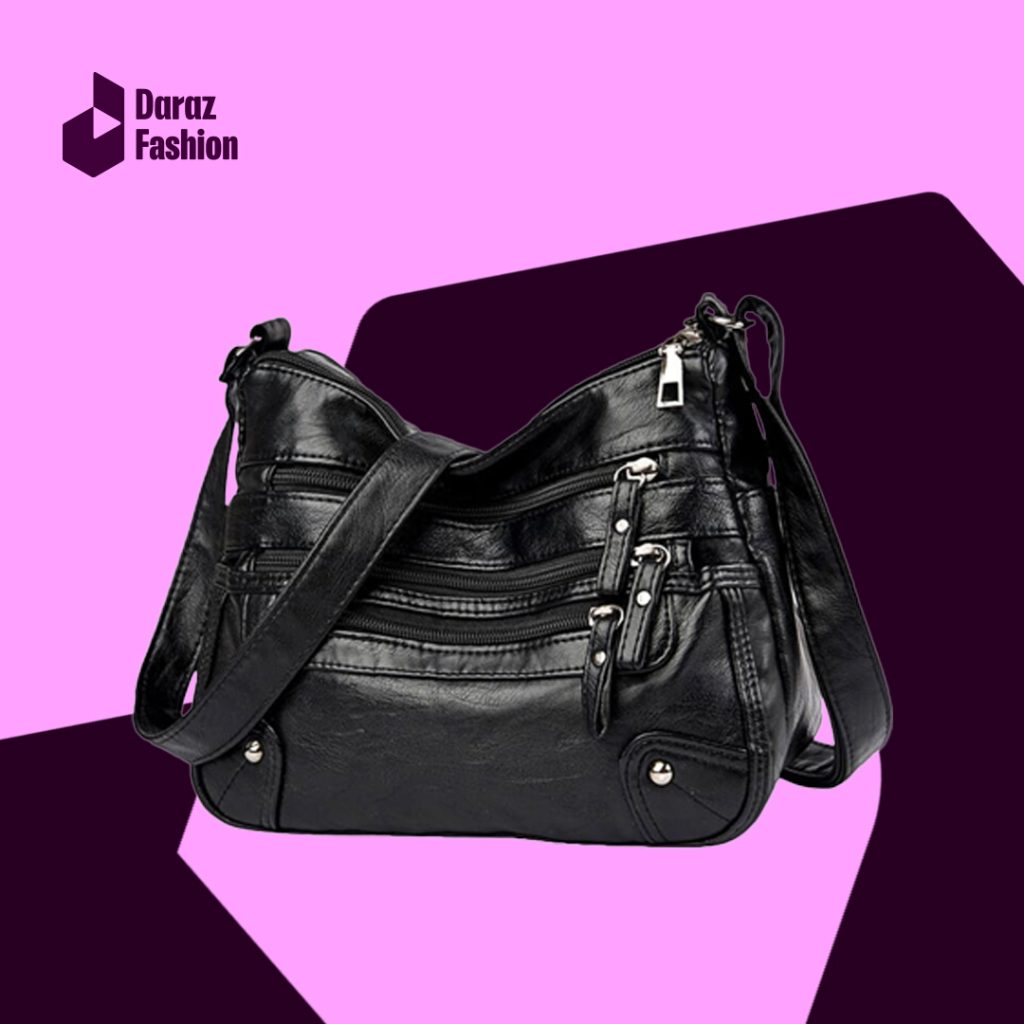 A leather shoulder bag is an ideal carry-on to store essentials on the move. Some of the trending bags for the season are brown handbags in classic leather styles, snake prints and other designs. Depending on your endeavour during the festive season, you can select from tote's to crossbody bags and handheld clutches.
Halter Tops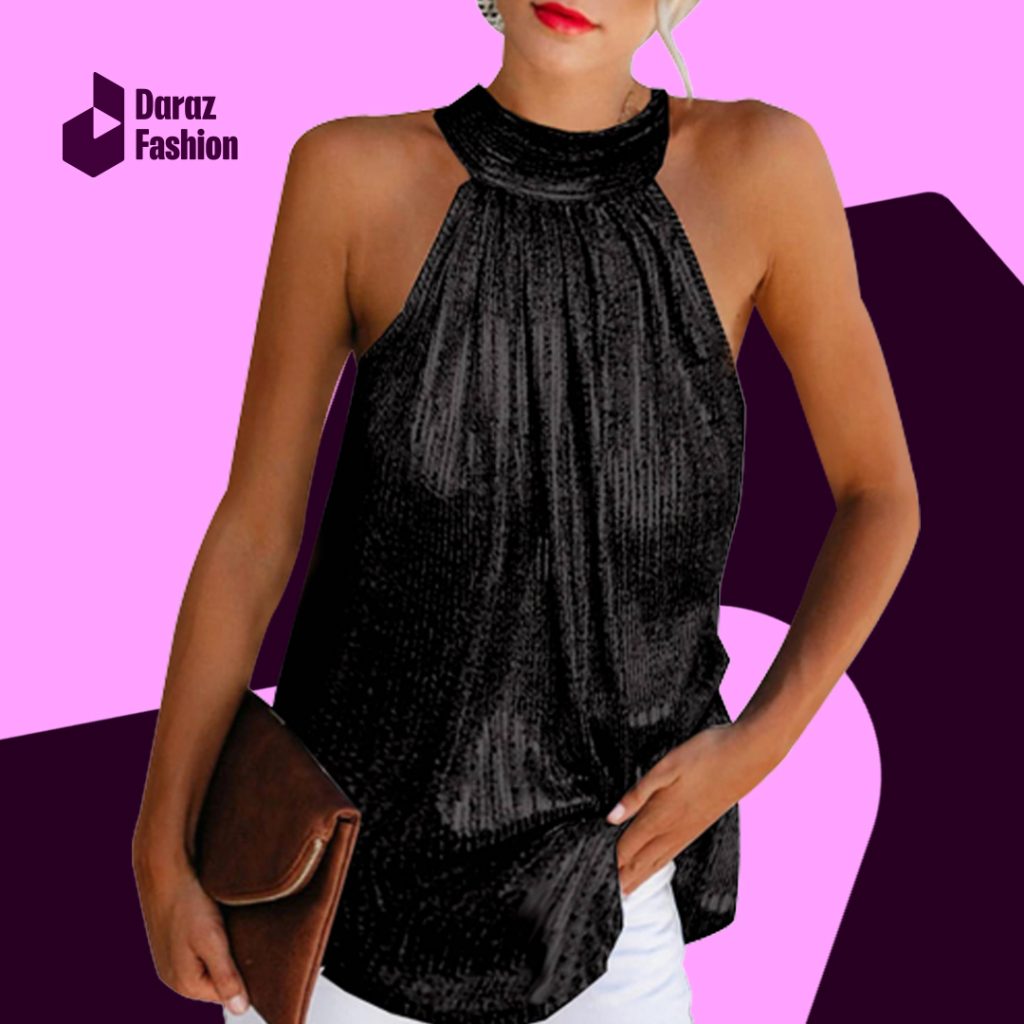 Halter tops and dresses with halter necklines are trending big time this season. Halter necks are one of the most attractive styles perfect for the festive season. They are perfect for flaunting your elongated body, toned shoulders, and back when you go to all those seasonal gatherings. Whether the halter top you own is casual or shiny, you are sure to make a striking fashion statement anywhere you go.
Box Heels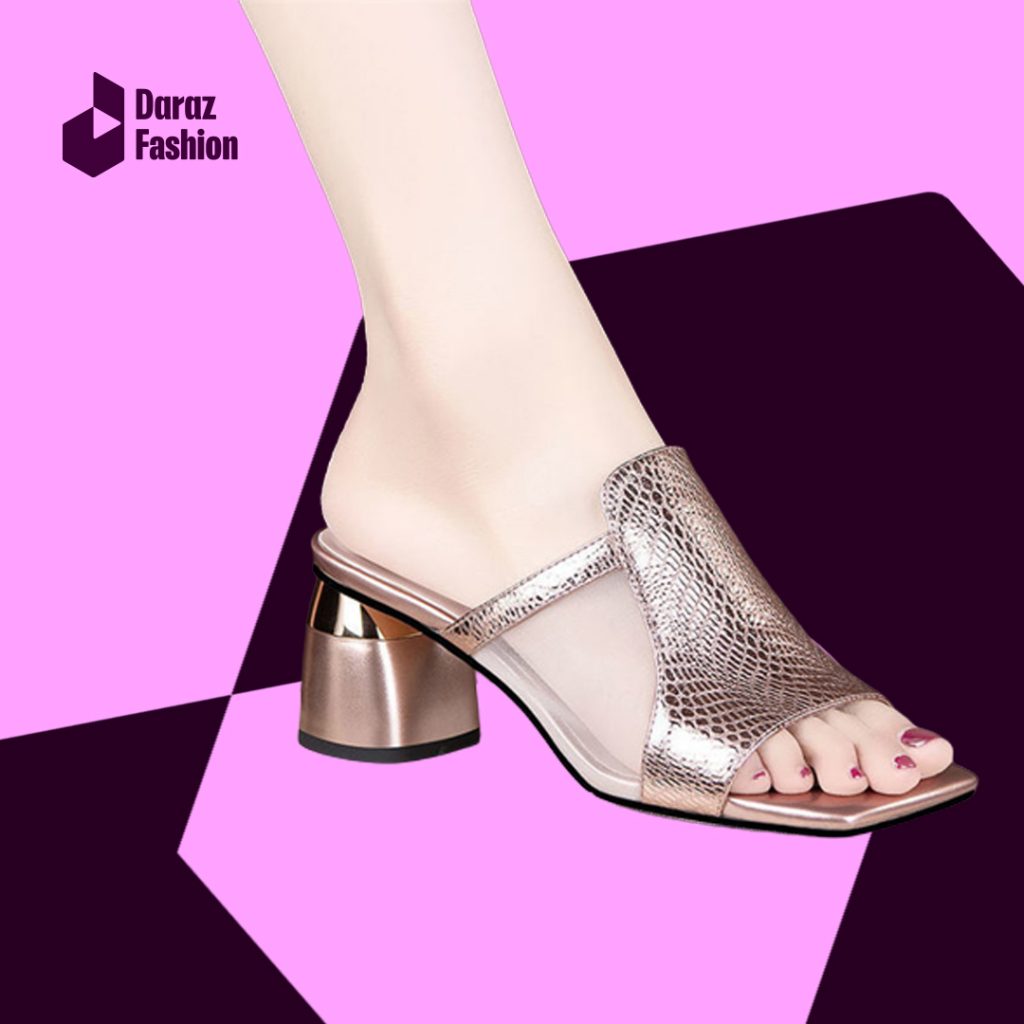 Box heels are the perfect way to add glamour and flair to any outfit. A pair of shoes with box heels can not only elevate the look, but it also adds good posture and a degree of gracefulness when you walk in them. There is a diverse range of box-heeled shoes you can choose from, including pumps, sandals and boots. So get yourself a pair of box heels to wear to parties, outings and even work this season.
Diamond Hoop Earrings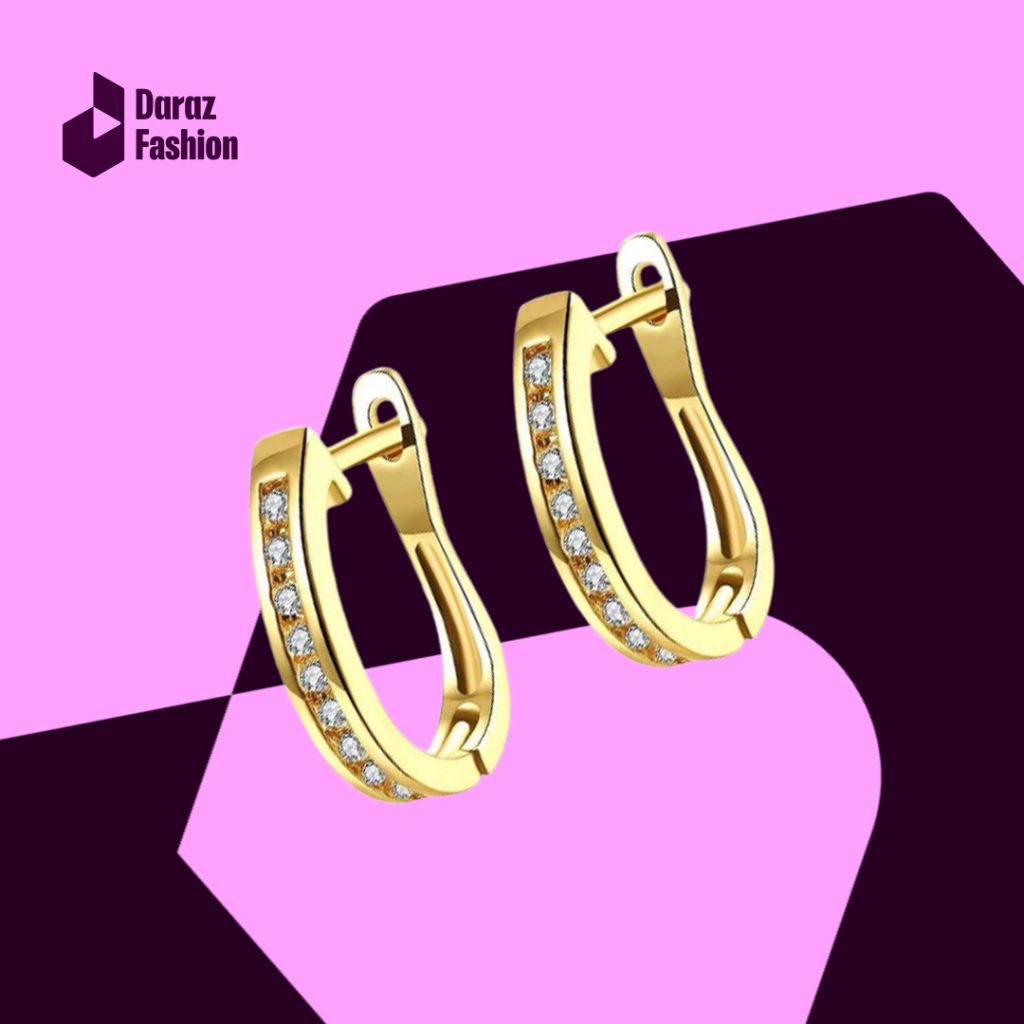 Add a touch of class and sophistication to any of your outfits by pairing them with diamond hoop earrings. Diamond studded jewellery has always been in the epicentre of high-class society. However, the good news is you can buy diamond hoop earrings on Daraz without breaking the bank. Like most jewellery and accessories on the Daraz platform, Diamond Hoop earrings are also available at an affordable price, so you don't have to be royalty to afford them.
Rectangle Sunglasses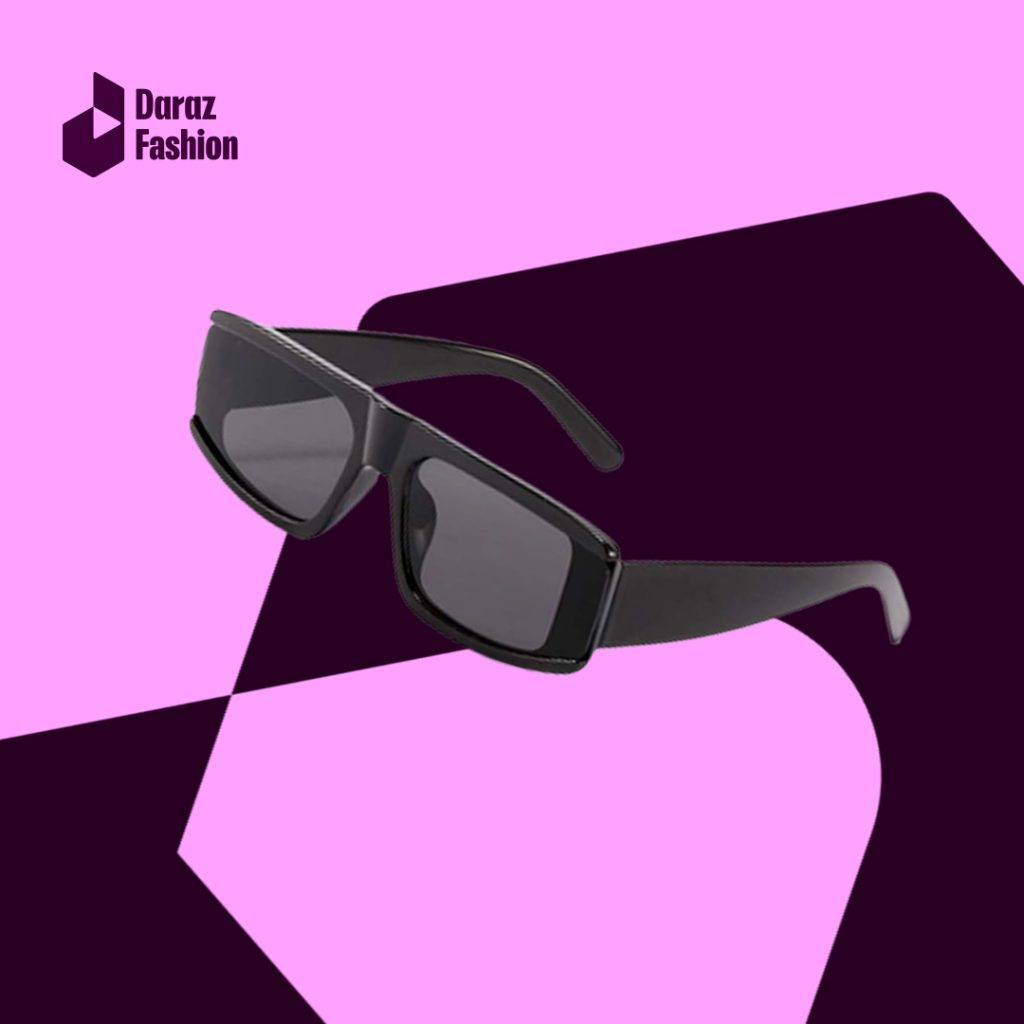 Slim rectangular shades are trending this season and possibly continue to be in trend in the years to come as well. Boldy walk towards the brighter days ahead of you with a cooling and sleek pair of rectangular-shaped sunglasses.
Pearl Drop Earrings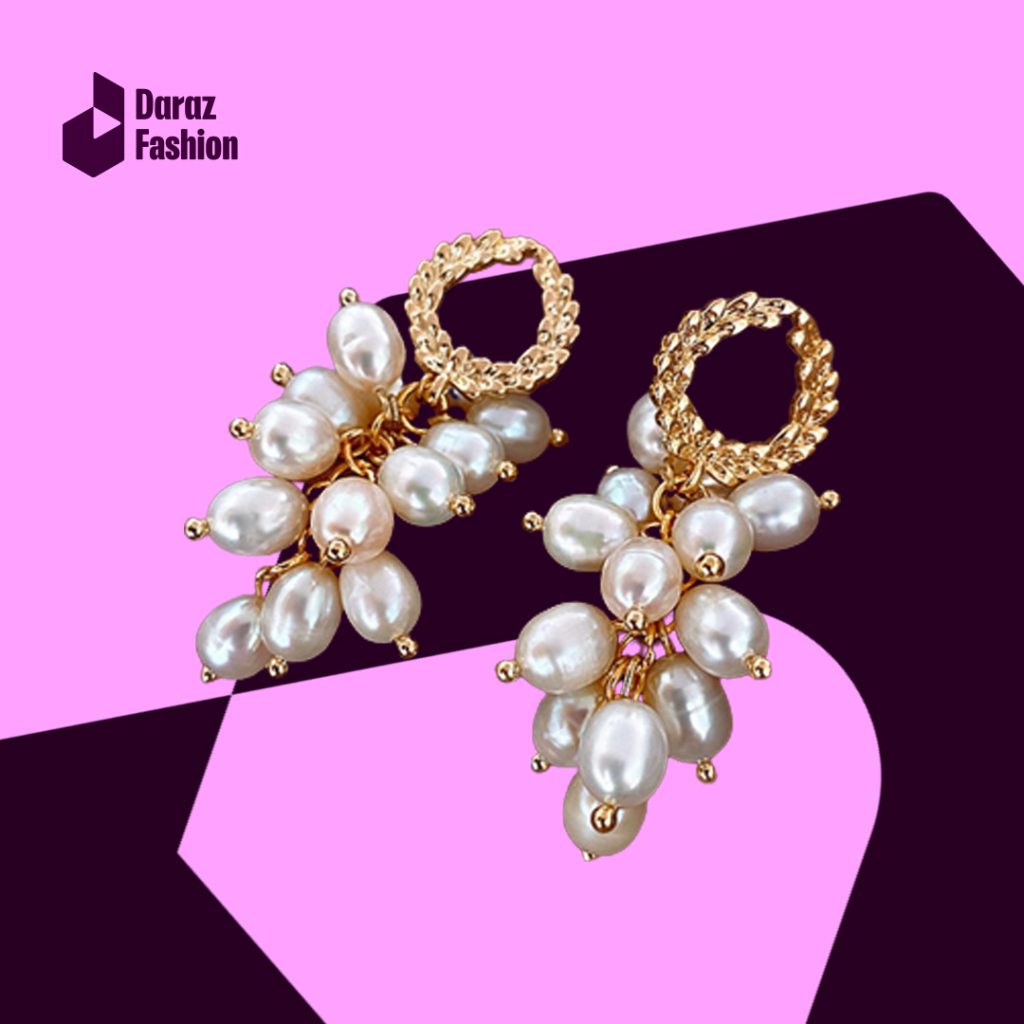 Just like diamonds, pearls can add a touch of glamour and sophistication to any outfit. Therefore if you are someone who likes pearl jewellery, consider getting a pair of pearl drop earrings. It is sure to add a touch of class and glam to even the most modest outfit.
Hope you will be able to get all the trending fashion for this season on Daraz Fashion. If you are curious about TikTok Fashion trends for 2022, check out our blog Hottest TikTok Fashion Trends You Need to Know.